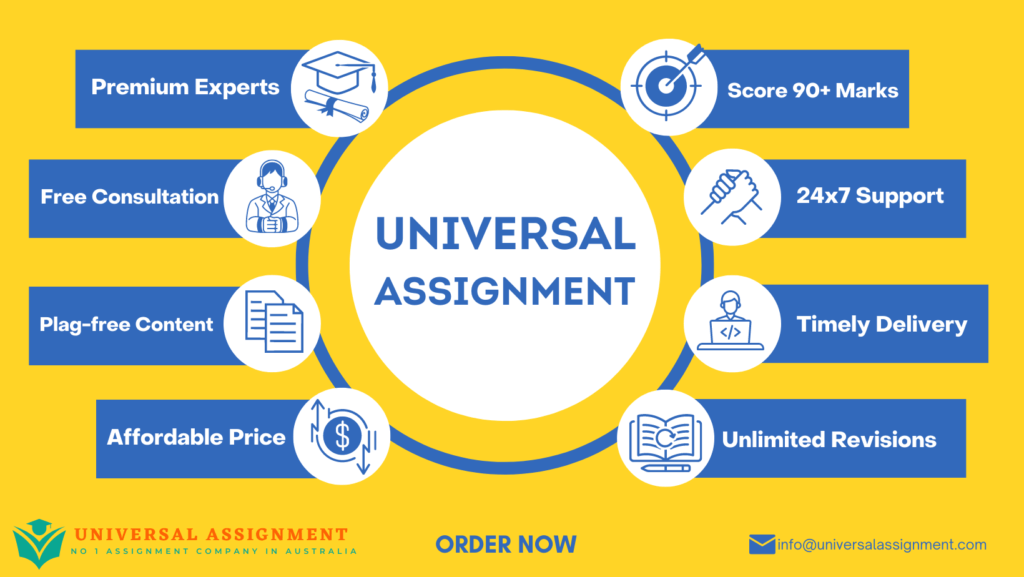 Assessment Task 2: Group presentation
Due Date: Presentations start in week 8
PowerPoint Submission – one person per group must submit it by 1st of May 2023 at 11.59pm
Weighting: 30 %
Length: 15 – 17 minutes presentation by each group
Task:
This task requires students to form groups of 4-6 members. Each group will prepare a presentation following the directions provided below. Students can use multiple formats (i.e. audio-visual aids, PowerPoints, role plays, etc.).
You are a Community and Human Services organisation advocating for a policy that affects a group of people in your local community. The clients your agency works with might be very diverse, including Indigenous communities, socially and economically disadvantaged people, women and/or children who have experienced violence and abuse, people living with disabilities and migrants/asylum seekers. Your task is to select a client group (e.g. women or Indigenous people or people with disabilities) and identify a specific issue to present to parliamentarians. Examples of issues could be poverty and welfare, mental health, housing, youth, family violence, child abuse, etc.
Your presentation should include:
A clear statement of the professional and personal values that have shaped your perspectives on the social issue you are addressing.
An outline of the problems or challenges impacting the client group that you are advocating for.
A critique of the assumptions reflected in everyday interactions among 'ordinary people', the statements or actions of politicians and policy makers and the messages communicated by media organisations, which help to reinforce the disadvantage(s) experienced by your client group.
A clear outline of the policy changes you are advocating for.
A discussion of potential barriers to the changes you have proposed, and how those challenges might be overcome.
Background literature to support or reinforce appropriate parts of your presentation.
Format: Your presentation can be delivered in class (if you are a group of face-to-face students) or be submitted directly on Moodle if you are a group of online students. The presentation can be accompanied by a PowerPoint and can incorporate role plays, case scenarios, maps etc.). Time limit: Each presentation should be between 15 to 17 minutes.
Rationale of the task: The presentation enables you to apply your small group communication skills, organisational proficiency, ability to manage the process of scoping the literature, summarising and distilling key information. It tests your capacity to work with others on a coherent and clear presentation that requires critical thinking.
Guidance on group rules:
Manage the process of researching and planning the presentation, with each group ensuring there are equal amounts of work from each member of the group. The task will require careful time management, distribution of roles and responsibilities, good communication and conflict management.
Develop clear communication strategies (regular catch ups, email/telephone etc.).
Develop rules in terms of mediating conflict but if the group is unable to resolve any issues that arise then the whole group should convene a meeting with the lecturer to mediate.
Please Note: Each group member will be responsible for their work and so will be required to sign individual statements that they have not plagiarised any work they have contributed to the presentation.
Marking Criteria (Assessment Task 2 Rubric)
Non Pass 0-49
Pass 50-59
Credit 60-69
Distinction 70-79
High Distinction 80100
Structure of presentation (i.e. a clear argument, linking between different parts,
Doesn't demonstrate a logical and coherent focus in analysing the chosen topic
Exhibits basic logic but doesn't have coherency in the focus of the chosen topic
Competent demonstration of logic and coherency in the focus of the chosen topic
Very sound demonstration of logic and coherency in the focus of the chosen topic
Demonstrates very high level of logic and coherency in the focus of the chosen topic
justification etc.) (20% – 6
MARKS)
Content, research and
Doesn't demonstrate critical
Exhibits basic understanding of
Competent demonstration of
Very sound critical analysis
Demonstrates high level of critical
quality of
analysis/evaluation
the issue, mainly
critical
/evaluation of
analysis/evaluation
arguments (60% – 18 MARKS i.e. 10% – 3 MARKS for each criterion included in the presentation guidelines)
of issues, supported by evidence and the absence of a clear consistent argument; criteria 1-6 not addressed).
descriptive and supported by some evidence but doesn't demonstrate critical/evaluation or consistent argument. Criteria 1-6 partly
analysis/evaluation of issues supported by evidence but a clear and consistent argument is not developed. Criteria 1-6 adequately addressed.
issues and ability to critique alternative positions with a consistent argument developing. Criteria 1-6 fully
of issues and ability to critique alternative positions and a strong consistent and clear argument embedded right through the presentation. Criteria
addressed.
addressed.
1-6 thoroughly
addressed.
| | | | | | |
| --- | --- | --- | --- | --- | --- |
| Delivery & Ability to communicate i.e. through either video or PowerPoint and voice over (20% – 6 MARKS) | Doesn't demonstrate an ability to explain content clearly and succinctly and to engage the listeners. | Demonstrates basic ability to explain the content but is not able to go much deeper than the content on the slides. Unable to engage the listeners at all times. | Competently explains the content, engages the listeners sometimes but is not able and develop in depth from the content on the slides. | Very sound explanation of content, mostly engages the listeners and develops some depth from the content on the slides. | Demonstrates very high ability to explain content, engage the listeners at all times and consistently develops in depth from the content on the slides. |

Get expert help for Assessment Task 2: Group presentation and many more. 24X7 help, plag free solution. Order online now!