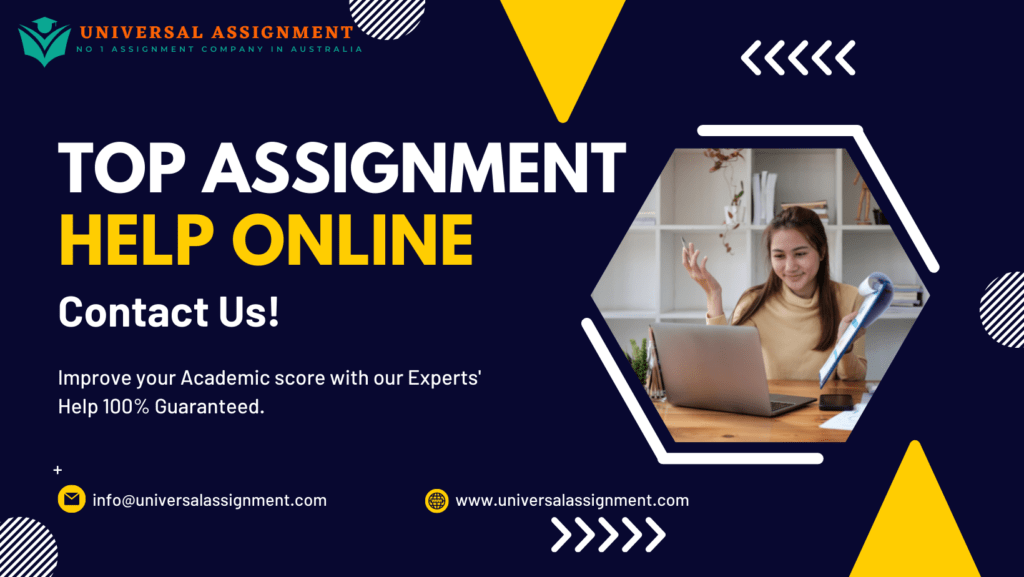 University of Technology, Sydney
Faculty of Engineering & Information Technology
31280 Strategic IT Project
Case Study – Autumn 2021 FURTHER DETAILS / INFORMATION
A High Level Design for the OZ Plus Project
Date: Autumn 2021
Version 1.0
Background:
OZ Plus is a health care organisation. The main objective of this organisation is to provide quality and compassionate healthcare to the most vulnerable people in the society. They offer multiple services such as developing and managing hospitals, residential aged cares, home care, private home support, disability support etc.
With an approval from the local council and health district, the organisation is looking to build a new private hospital at 5 acres of land in Blue Mountains, almost square in shape.
A preliminary requirements have been finalised to this date and are listed as below:
200 beds hospital to cater neighbouring growing suburbs.
The hospital will have the latest technologies to communicate with doctors, nurses and other hospital staff.
Up to 5 wards for patients for specified treatments.
A number of labs such as pathology and radiology labs will be in the right location of the hospital.
2 car parks at the opposite ends of the property.
Green park with trees will cover up to half acre of the total land.
Children's park for hospital residents and visitors.
A couple of cafes and convenience stores within the compound.
The "OZ +" is calling for proposals for the design, development, implementation and management of a solution to be introduced in to the new hospital development.
SITP Inc (Your Parent Organization):
SITP Inc is a multi-billion dollar organisation located in Melbourne. Its primary focus is to continually expand by investing in numerous ventures globally, and as such constantly has many projects in the pipeline and in production.
Its' policy is to create a local based project team for each venture, which, if the tender / project bid is successful, would then potentially be turned into a local subsidiary company established in the country of the project. SITP Inc however, will always maintain a controlling interest in the subsidiary company (if established) and operate somewhat as a silent partner.
The OZ + project is one such project being examined by SITP Inc. This project, if successful, could develop into a profitable project for SITP Inc, which could be duplicated into other similar projects
Once the OZ + project has been accepted, a subsidiary company will be established in Sydney specifically for this project. A location for the subsidiary company has already been identified as outlined below.
The identified Sydney offices for the project are located at 1 Broadway (UTS). Office space is unlimited and office furniture (desks, chairs, etc) are provided. In general, all non IT components are out of scope – e.g., desks chairs, etc. However, any components that are required as part of or specific to your solution are in scope – e.g., mobile devices, BYOD, etc.
For economies of scale and security reasons, the SITP's server farm is located at Melbourne. The Melbourne server farm is of sufficient capacity to manage your solution and, as such, with the exception of hardware and components specific to your proposed solution, general hardware (servers, etc.) may deem to be exiting. Similarly it may also be assumed that the existing SITP Inc network is sufficient to support your proposed solution.
While the server farm is located in Melbourne, the project will be fully managed and run out of the Sydney offices.
While your proposal does not need to address general hardware or the network for the entire environment, you will be required to specify and justify the selection of all components of your solution and solution specific hardware. All proposal specific components (hardware, software, etc.) must be reflected in your costing of the solution.
Your team may assume that there is sufficient power, lighting and general telephone communications to satisfy the project's requirements; both in Melbourne and Sydney and as such, these can be considered to be out of scope.
The costs associated with the utilities (gas, electricity, water, etc.) for this solution will be absorbed into the general running costs of the Sydney office and do not need to be considered when costing the proposal. All other costs related to the proposed solution, including "solution based" staff must be included in your costs.
The project, once live, will be running 24 x 7.
Key Players / Staff:
As part of your proposal, it is expected that you will provide a staffing solution (or offerings) for the implementation, running and management of the solution once live.
The general office staff to manage the day-to-day operations of the business in the Sydney office is out of scope for this project, as SITP Inc will appoint the general office staff separately to this project.
Your team is a group of specialists that has been put together by SITP Inc in responding to a request for proposal (RFP) for the OZ Plus project.
Your potential client has appointed a "client project manager" – your tutor. The client project manager is your first point of contact for this project.
Budget:
The budget for this project is unlimited – but be realistic.
SITP Inc is looking to your team to develop a proposal for a state-of-the-art solution that will ensure the organization is seen to be a provider of solutions leading into the future, and as such, it is expected that the solution would be examining appropriate technologies to achieve this goal. Additionally, SITP Inc's expectation is that the solution will also be transferrable to other interested clients / nations with similar business directions.
SITP Inc's expectation is for a solution that is not necessarily the least expensive, but is the best value while providing and exceptional experience to its clients and end users.
Requirements:
SITP Inc considers that all the necessary technologies either currently exists or are in beta mode and would come on line at the time of the project going live. Their understanding is that this project is a matter of finding the pieces of the puzzle, putting it together and having the IT / IS infrastructure and strategies in place to support it.
SITP Inc is looking to your team to provide them with the total solution. Their expectation is that the solution offered will also be developed, and possibly supported by your team, and as such solutions that use third parties (with the exception of the necessary communications vendors, such as Telstra) will not be regarded favourably, if at all. The management of the solution, when live, would be based on strategic recommendations offered by the solution provider in the proposal.
Your team is required to design a suitable high level IT and IS solution to address all the above core business components and requirements.
Technologies, Hardware and Network: All technologies and any additional hardware and network components specific to the project must be from recognised industry providers.
Software: It is expected that all recommended software would be off-the-shelf. Any non off-the-shelf software would need to be justified and supported with high level specifications, including costings for development, installation and support.
Outsourcing: This is not accepted in your proposal. Your team is providing and supporting the total solution.
System Access and other points for consideration:
Due to the nature of the project, the solution is expected to be operable 24 x 7.
Security must be addressed as part of the solution including security of data, access security, etc. All maintenance, upgrades, etc., must be scheduled.
Even though there is an unlimited budget, proposals should aim to minimize costs, but the use of quality products is recommended.
Flexibility and expandability are critical to success.
Costs should include all applications, database and communications software as well as any additional project specific hardware / network. Systems support, staffing and project management costs should be provided. Costs should include implementation and recurring costs. Costs must be aligned to the implementation strategy.
Remember: You are in essence competing to provide the winning solution!!
Other Useful Information is on the next page:
"Profile" of the Client Project Manager (Tutor)
To give you an understanding of the "type" of role your tutor will be adopting, when assuming the part of the Client Project Manager, I have given a rough outline of the role your tutor has been asked to play when being the customer.
The client:
Has somewhat limited IT knowledge – but believes he/she has much more !
Has a general and somewhat limited understanding of the buildingindustry.
Has been employed for the OZ Plus project due to his/her extensive experience project delivery (from a client's perspective) and has been identified to ensure the appropriate delivery of the project.
Does not have any more knowledge on property development outside of the contents of this document and what may be on the Internet.
Even though he/she may believe she/he knows all the answers, in reality may not.
VIP NOTE: This is NOT the real skill sets of your tutor – just the role they will be adopting to give you the chance to experience a "real world" customer.
BTW – your tutor will have mainly 2 jobs – one as the Client Project Manager for OZ Plus (as described above) and secondly as your tutor to guide your team in the developing of your solution and report. Please note the emphasis is on guide – this should not be read as tell you how. This knowledge you should have already acquired throughout your studies.
GENERAL SITP RESEARCH RULES
Read Carefully …
Research is restricted to information readily accessible from the Internet, library, journals, magazines, papers, or other public sources. Generally speaking all relevant information for this case study, in relation to all components, is either currently in use or relevant information is available via the Web or standard research avenues.
DO NOT under any circumstances contact business organisations hospital managers, property developers, health care providers, government bodies, etc. This applies in Australia and outside Australia.
When obtaining costs for your solution use advertised prices and salaries. If the only prices are in a foreign currency use a converter to convert the amount to Australian dollars
If your solution is proposing using software / hardware that is in beta stage …then that is ok, and use a reasonable "guesstimate" for the associated costs.
NOTE: Any complaints received from industry (or abovementioned organisations) may be considered to be a breach of academic conduct and as such, may lead to the appropriate disciplinary action which may also include an appropriate deduction of marks.
——End of Report——

Get expert help for Strategic IT Project Case Study and many more. 24X7 help, plag free solution. Order online now!