Enterprise resource planning refers to the integrated management of the mainstream business procedures which are maintained more often than not, in real-time. They are often mediated by software and technology. The business procedures recorded and managed usually consist of accounting, risk management, task management, procurements, and supply chain operations.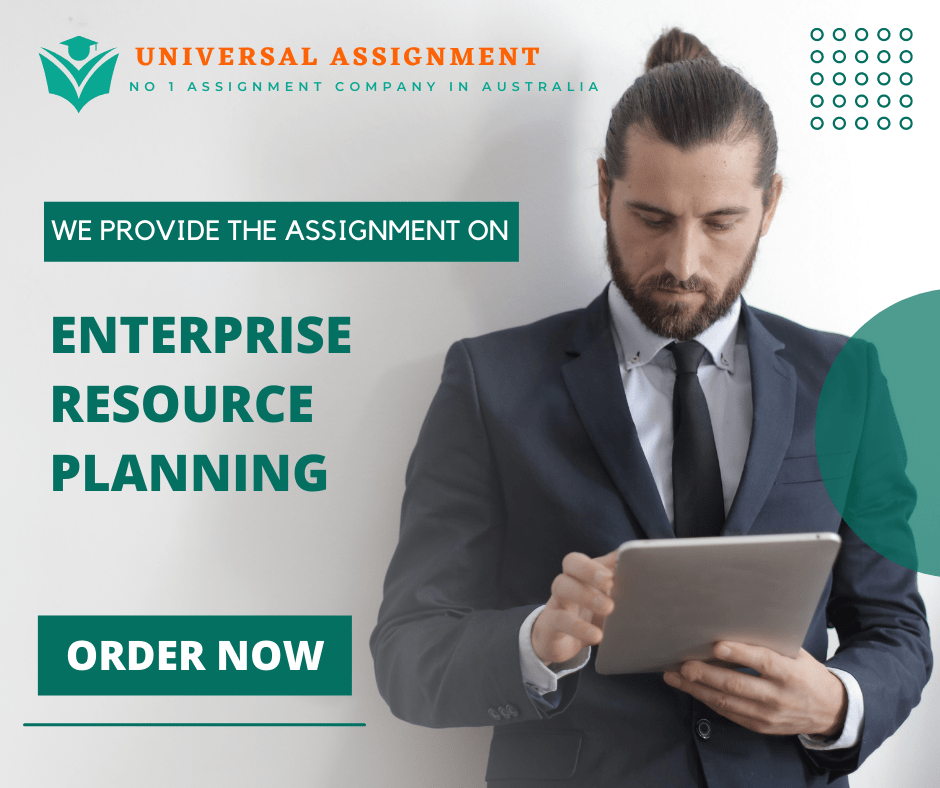 History of ERP
The history of Enterprise resource planning shows the gradual change from recording management documents on paper to storing them on mobile devices like computers and laptops. More than 100 years ago, Ford Whiteman Harris developed an economic order quantity (EOQ) model which was basically a management system based on papers. This system was in use for a long time before the technological systems came into use. In 1946, another company adopted a new system called material requirement planning (MRP) which was integrated with the concept of EOQ.
What is an ERP system?
Enterprise resource planning systems are integrated platforms that are either on-premises or on the cloud which basically manage the whole and sole of the production-based businesses. Another feature and factor of ERP are that it provides complete transparency in a person's business as all the records and transactions are recorded.
Key features of ERP
The fundamental key features of Enterprise resource planning are a common database, consistent UI/UX, business process integration, automation, and data analysis. These features are key to easy management provided by the ERP to the businesses.
The business value of ERP
The impact of Enterprise resource planning on today's world is nearly impossible. It has helped many business endeavors achieve success as the ERP system combines all the same stream of business departments into one. Some specific business advantages include:
Improved business insights
Reduced operational costs
Increased efficiency
Enhanced collaboration
Higher user-adoption rates
Consistent and improved infrastructure
Lower management costs
Reduced risks
Benefits of Enterprise resource planning
Businesses employ ERP for many variable reasons but the primary reasons are often to achieve lower management costs and risk management. Other benefits of Enterprise resource planning are that there are many businesses or start-ups that have interconnected processes among multiple departments. With the help of ERP, these processes can be managed and combined into one to keep better track records and manage resources. Enterprise resource planning does real-time management of data with can help many multinational companies in forecasting their budget, production costs, state of operations, etc.
ERP allows business ventures to access data for their clients and sponsors, achieve employee satisfaction, quick response rates, increased accuracy rates, etc. Lastly, the burden of manual tasks is eliminated therefore, the employee can contribute their energy towards more meaningful tasks.
Who uses ERP?
Companies across the world, no matter what their field of production is, use Enterprise resource planning as it has proved its effectiveness in management. Some of the businesses that use ERP are campus stores, education, advertising agencies, IT services, media and publishing, manufacturing, professional services, software and technology, wholesale distributors, retail, non-profit, healthcare and life sciences, restaurants and hospitality, etc.
Why do you need ERP?
ERP was initially developed to help enterprises but today it has become a cloud-based software that is helping countless businesses and emerging start-ups in their visibility, efficiency, and in turn, profitability. In these changing times, inaccessible and mismanaged data will only lead to the downfall of the company and that is why Enterprise resource planning has the perfect management solution for it.
Note: If you want help on your assignment then, just stop searching for other instant service resources in Australia and place your order on our services as soon as possible.