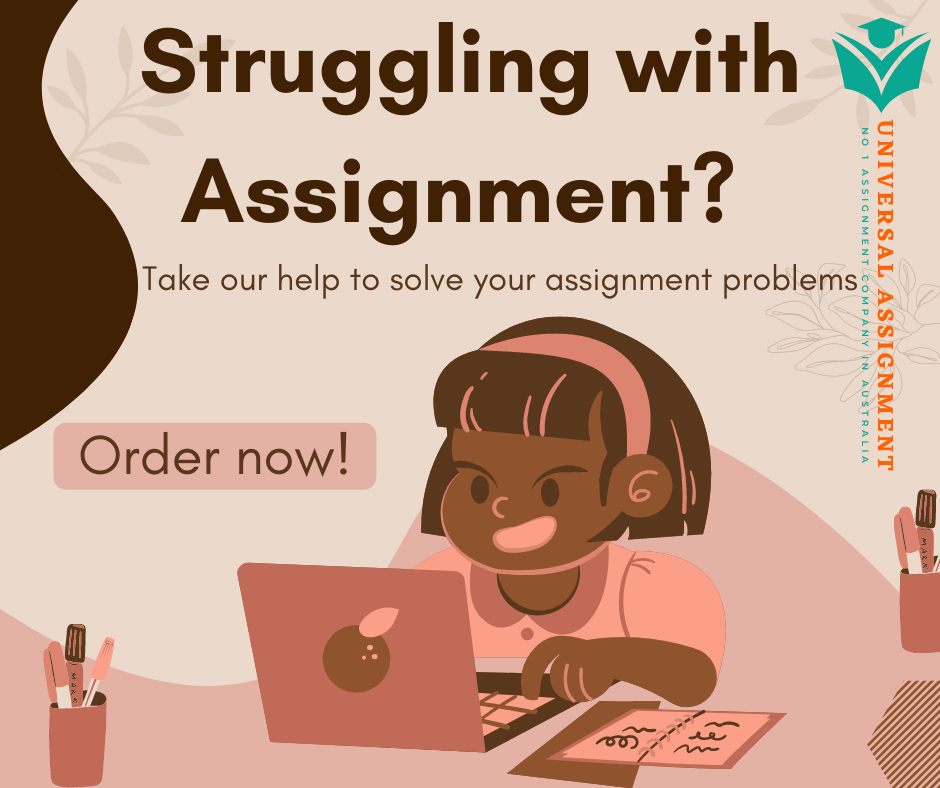 2008PSY SOCIAL & CUTURAL PSYCHOLOGY, 2021
RESEARCH ESSAY
OVERVIEW:
2000-word research essay in APA 7th format
WORTH:
30%
DUE:
23:59 (11:59PM) Wednesday, 29th of September, 2021 (Week 10)
SUBMISSION:
Electronic submission via Turnitin ONLY
Under Assessment on Learning@Griffith
LATE:PENALTY:
5% of maximum mark (30), for each working day
or part working day the item is late Assessment items submitted more than five working
days after due date will be awarded 0 marks
WORD COUNT:
The word count includes all material included in the body of the written assignment (including in-text citations, quotations, and headings). The marker will cease reading your paper once the word count has been reached (i.e., any words over the word limit will not be marked)
The assignment is an essay and your task is to select ONE of the questions listed on the next page and write a response to it. Each question is linked to at least one of the topics covered in 2008PSY and relates to a specific real-life issue.
In relation to the issue specified in the question, your essay needs to:
convey the knowledge and ideas that have been established regarding the social psychological theory/model central to the research question
describe, summarise, and integrate research regarding the theory/model
highlight strengths and limitations/gaps of the research regarding the current theory/model
address cultural considerations relevant to evaluating the theory/model and research
draw conclusions regarding the current state of the theory/model and research
The questions below have been structured to help you achieve these aims. The questions are like a simple recipe for a literature review: introduce; describe model; review the relevant literature; discuss cultural issues; conclude.
Answer the whole question.
RESEARCH QUESTIONS
Choose only ONE (1) of these to answer
Cognitive dissonance theory (Aronson, 1992; Festinger, 1957) proposes that people experience psychological discomfort when they hold inconsistent attitudes and/or behaviours. Drawing on this theory, dissonance-based intervention approaches have been developed with an aim of improving body image. In your essay, describe cognitive dissonance theory and the principles that underlie dissonance-based body image interventions. Present and critically evaluate research investigating the effectiveness of such interventions for improving body image. Discuss cultural considerations relevant to evaluating this evidence.
Note: Given the difficulty of obtaining Festinger's (1957) monograph, Aronson's (1992) paper has been set as one of the starting references as it provides a good summary of cognitive dissonance theory.
The Yale model of persuasion (Demirdöğen, 2010; Hovland, Janis, & Kelley, 1953) proposes that the credibility of the source of communication is one factor that influences the success of a communicator's persuasive endeavours. Drawing on this model, persuasive communications involving credible sources have been developed with an aim of creating positive consumer attitudes and behaviours towards a product. In your essay, describe the Yale model of persuasion and its hypotheses regarding the impact of source credibility on the persuasiveness of a communication. Present and critically evaluate research investigating the effectiveness of communications involving credible sources on creating positive consumer attitudes and behaviours. Discuss cultural considerations relevant to evaluating this evidence.
Note: Given the difficulty of obtaining Hovland et al.'s (1953) paper, Demirdöğen's (2010) paper has been set as one of the starting references as it provides a good summary of the Yale model.

RESEARCHING YOUR ASSIGNMENT
Note that you will need to carry out independent library research in order to develop your response to your selected research question. As each question relates to a topic that will be treated in the 2008PSY course, a starting place for your research could be your textbook. Your reading here will provide you with some general background relevant to your chosen research question.
There are a number of important points to recognise in researching this assignment:
You will not be able to answer your chosen question by simply drawing upon your life experiences. Nor will you be able to find an answer to your chosen question in the textbook or using just a single research article. Rather, you will have to research the topic extensively and build an answer based upon your reading. This is an assignment that requires a review of the literature. Your essay will draw upon both the relevant theory/model and empirical research relating to your selected topic – primarily via journal articles and chapters in edited books (not textbooks).
The expectation is that you will need to do some library research to inform your essay. Psycinfo is a good database to commence your search. You can limit your search to certain years or by other criteria to save you getting 1000s of hits! You will need to start your assignment soon in order to have sufficient time to carry out the library research. You are exceedingly unlikely to do well on this assignment if you start and complete it the night before or even 2-3 nights before the submission date!
It is simply not possible to specify the minimum number of readings that will provide you with an adequate answer to your selected topic. Whereas the correct answer to this question is "as many as it takes", you can anticipate that it will be at least in the range of 8-15 for a passable essay (and very likely at least in the 10-20 range for essays that receive higher marks). These ranges overlap. This is not a black and white question. The topics have been chosen from areas that will provide you with plenty of research to consider. There are no magic papers in any of them. For each question, two papers have been cited for you as a starting point. Please see the References at the end of this document.
Keep the full references of the material you read so you can cite them properly.
WRITING YOUR ASSIGNMENT
Each of the questions calls for you to:
Outline a theory/model in social psychology.
Draw together and critique the relevant theoretical and research literature in relation to a particular issue.
To discuss (again, critically, and based on theoretical and research literature) cultural considerations relating to the application of the theory/model to the issue.
The literature is the raw material – it is like data. You may have some initial perspectives in mind, but the literature will ultimately support these or not. In this sense, writing a literature review is a bit like putting together a jigsaw puzzle, except that when you start you don't know how many pieces there are, or how they might fit together, or what the finished jigsaw looks like. These latter things become apparent as you read. This is the challenge, as well as the fun!
There are also some general points on essay structure and technique to be aware of in writing the assignment:
As implied above, when you believe that you have developed a good feel for the research, and you have located sufficient bits of evidence to build a case, you need to draw the bits together so that they make a coherent and persuasive argument.
In presenting your argument, it should be structured with an introduction, a body and a summary/conclusion. (Don't use these terms as headings. Headings are related to the actual content. The exception would be that you could use "Conclusion", or something similar, as your final heading.)
The introduction should seek to locate the reader in the topic area. This will include:

Setting the context for the essay by outlining why the issue is significant and giving a brief overview of the breadth of the topic and the sorts of questions that have been of importance to researchers

Providing an overview of your selected research topic, specifying the particular issues/sub-topics that you intend to address and in what order

Describing the theory and principles central to the research question (i.e., addressing the section of the question that asks you to Describe…)
The body of the assignment should systematically work through the series of sub-topics or issues that are relevant to your topic. You'll need to decide what these are, based on the literature you read. Both the Present and critically evaluate evidence… and Discuss cultural considerations…sections of each question will be an integral part of the body.
The Present and critically evaluate evidence… section should come first and address key matters related to the topic. In particular:
This section should present an insightful analysis of subtopics relevant to the research question

This analysis needs to synthesise material from a wide range of high-quality academic sources

The information presented should recognise both the current status/strengths of the research as well as limitations/research gaps

Insightful/original and well-informed conclusions should be made in line with the literature reviewed
This section will then be followed by a section addressing the Discuss cultural considerations… aspect of the assignment question. What you need to do in this section is similar to the previous section, but, here, your critiques will relate specifically to culture. In particular:
This section should identify important cultural considerations that are highly relevant to the topic (i.e., what issues need to be considered when thinking about applying this theory/model to the specified issue across cultures?)

These considerations should be based on the synthesis of material from a wide range of high-quality academic sources

The information presented should recognise both the current status/strengths of the research as well as limitations/research gaps

Insightful/original and well-informed conclusions should be made in line with the literature
Throughout the body of the assignment, you should not simply be reviewing a list of research articles, one at a time. Rather, you should be identifying key sub-topics to address and integrating a range of studies/sources to communicate your position on these sub-topics. Note that, to assist your presentation, and the reader, you should use sub-headings where these are appropriate. It is also useful to introduce each sub-topic and to draw each sub-topic discussion together with a summary/conclusion (but keep these brief!). Clearly, there will be a lot of time and effort given to the body of the assignment.
The summary/conclusion section of your assignment should consolidate the issues that you have addressed in your assignment. Within this section, you should:

Remind the reader of key gaps in the literature (keeping in mind that these should follow from the critical evaluation that you have previously presented…so keep it brief!) and make suggestions for future research based on these gaps

Draw together the points that you have made throughout the essay to provide your definitive response to the topic based upon your evaluation of the research literature
Since your response will draw heavily upon the existing theoretical and research literature, it is expected that you will cite your source material, as appropriate. The rule is that you provide a reference(s) in the text when you paraphrase material from a book or research article. In addition, you are required to place particular sentences and paragraphs that you have extracted from a source(s) within quotation marks, together with the reference and page numbers in the text. However, any use of quotations should be sparing, with these used only when it is especially important to link a particular claim or argument to a particular author and/or you are simply unable to better express a claim or point by paraphrasing. Note that we expect that your assignment will be peppered with citations since you will largely be drawing upon the work of other people. Since it is their work, it is appropriate that they should be given credit for it. Indeed, claims that you make that are unsupported will raise question marks.
All of the references that you cite are to be included in your Reference List. This list is to be compiled according to the rules specified by APA 7th edition – check REDBOOK or the APA 7th Manual. Note that your Reference List should only contain the references that you have cited in your assignment. It should not contain any material that you might have read, but not cited in the text. You will find that you will read some material that, in the end, you will not cite because it is simply not as relevant to your argument as you originally thought – this is just how the process goes.
ASSIGNMENT PRESENTATION
Your completed assignment must have the following features:
Your assignment must conform to APA 7th style. Check REDBOOK or the APA 7th manual for more information regarding APA style. APA marks are some of the easiest to achieve, so make sure your formatting is flawless!
Your assignment is limited to 2000 words, excluding the Reference List. Words that exceed the 2000-word limit will not be read/marked.
All assignments must include a title page (formatted using correct APA 7th edition style).
An abstract is NOT required for this assignment and will not be read.
ASSIGNMENT SUBMISSION
Your assignment is to be submitted to Turnitin by:
23:59 (11:59pm), Wednesday the 29th of September, 2021 (Week 10)
Submission will be only through the Turnitin link on Blackboard. There is no hard copy or email submission – late marks will be calculated based on the Turnitin submission time that is automatically recorded.
Late assignments submitted after the due date and time, without an approved extension from the course convenor, will be penalised. The standard penalty is the reduction of the mark allocated to the assessment item by 5% of the maximum mark applicable for the assessment item, for each working day or part working day that the item is late. Assessment items submitted more than five working days after the due date are awarded ZERO marks.
Tutors and guest lecturers have no power to grant extensions. Any and all extensions must be sought through thecourse convenor. Extensions need to be sought before the due date. As per Griffith policy, documentation must be provided – in particular, all medical certificates must conform to the Griffith medical certificate available on the Griffith website.
You must ensure that the correct and complete file has been uploaded. Check immediately and advise the course convenor if something is amiss.
FINAL POINTS
You may begin working on the assignment at any time, especially in researching papers that you may later use. Upcoming tutorials will include further guidance on completing the assignment.
Any further information will be provided on Learning@Griffith prior to the submission date and you must follow any such further instructions. This material, where provided, will be placed in the Assessment folder.
Do not plagiarise or collude with other students. Please be advised that Turnitin indicates the degree to which your assignment matches both published research articles as well as other student assignments. Turnitin not only picks up on matching phrases, but also picks up on sentence and paragraph structure, highlighting areas that match. In addition to Turnitin, markers also manually check assignments for signs of plagiarism and collusion. You are free to discuss the assignment with other students in the course, but the report you submit must be your own. If you submit an assignment that is overly similar to either published research or another student's assignment, a charge of academic misconduct will be made against you.
Beware of people who tell you they have a secret approach to the assignment – they just think they do (that's just a tip for life, really). Ask us directly, we'll tell you what we can (it's our core business). We just won't write the assignment for you or mark it before you have written it.
The assignment will be a challenge, not a threat. If you engage with the assignment and the reading and thinking that it entails, you will gain valuable skills in the synthesis and integration of information and in critical thinking, generally.
Spread your effort out over more time rather than a cram-fest at the end!
REFERENCES
Below are two starting references for each of the essay questions. You must cite the starting references relevant to the topic you select in your essay. In each instance, the first reference is for a theoretical paper and the second is a research study drawing on the theory as applied to the issue of interest. These references can be found by searching the Griffith library catalogue for the journal name and following the necessary links.
For Research Question 1:
Aronson, E. (1992). The return of the repressed: Dissonance theory makes a comeback. Psychological Inquiry, 3, 303-311. https://doi.org/10.1207/s15327965pli0304_1
Stice, E., Mazotti, L., Weibel, D., & Agras, W. S. (2000).  Dissonance prevention program decreases thin-ideal internalization, body dissatisfaction, dieting, negative affect, and bulimic symptoms: A preliminary experiment.  International Journal of Eating Disorders, 27, 206-217. https://doi.org/10.1002/(SICI)1098-108X(200003)27:2%3C206::AID-EAT9%3E3.0.CO;2-D
For Research Question 2:
Demirdöğen, U. D (2010). The roots of research in (political)
persuasion: Ethos, pathos, logos and the Yale studies of persuasive communications. International Journal of Social Inquiry, 3, 189-201.
Ohanian, R. (1991). The impact of celebrity spokespersons' perceived image on consumers' intention to purchase. Journal of Advertising Research, 31, 46-54.

No Fields Found.