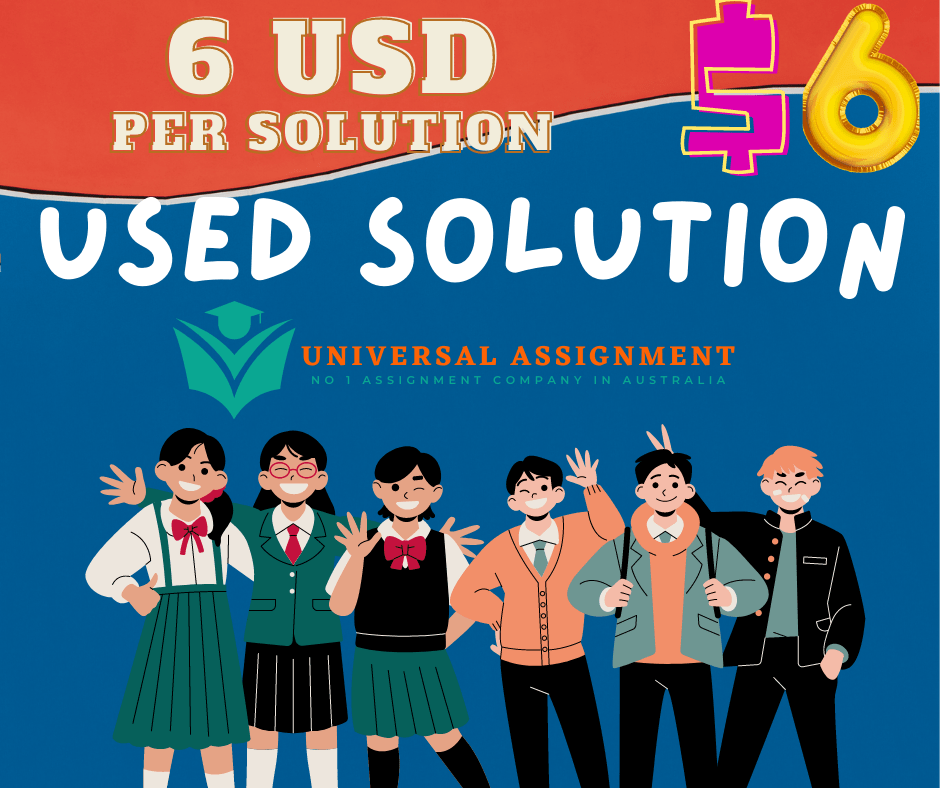 Assignment Task (Assignment Number: UA511)
301062 Environmental Building Design
ASSIGNMENT 3 – Medium Density Residential Design incorporating EBD Principles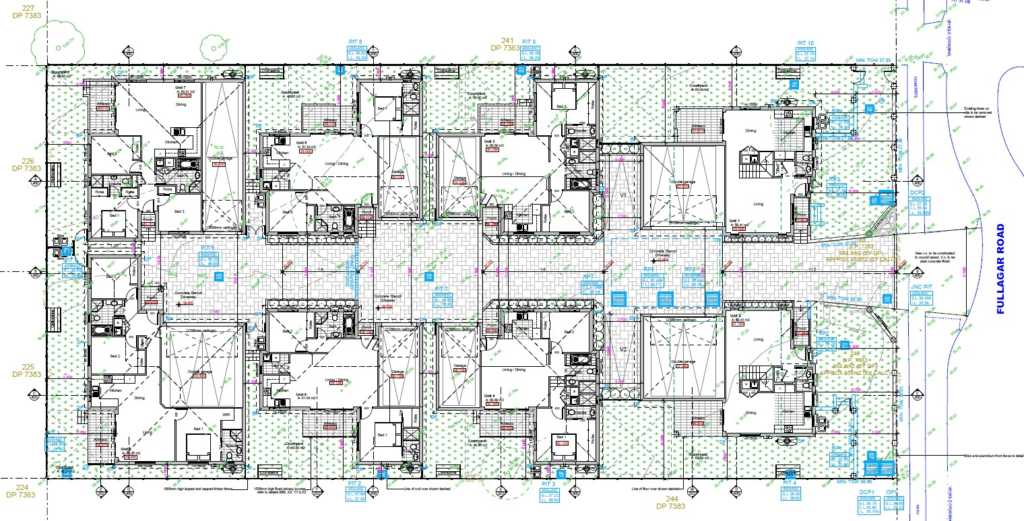 ASSIGNMENT OVERVIEW
The Architectural drawings given feature a typical Medium Density Residential Development in a western suburban region. The current design aims to maximize development potential (total of eight mixed single and two storey units) by consolidating two typical suburban lots into one with a central access driveway. The development needs improvement in relation to Environmental Building Design (EBD) principles.
TASK
You will review this design with an incorporation of Environmental Building Design (EBD) principles. You will develop new individual drawings where you will reconfigure the overall site layout to produce an improved environmental design for the site, as well as detail one specific unit. You need to incorporate a range of EBD elements into the fabric and layout of the unit (appropriate passive design methods, energy and water efficient measures, renewable technologies, waste management, etc). The incorporation of EBD principles must be performed to the site (whole development) as well as to the individual unit (which is a representation of all the EBD principles that were incorporated in all different units in your development).
It is not expected to produce professional level designs, however, you must be careful with your presentation. You may:
Reduce the number of buildings (lose 2 and spaceout)
Use more passive solar designs (think most usedareas)
Put add-ins to create environmentally friendlydesigns
Use ArchiCAD (free educational license) or any other CAD tool or, if you do not know any CAD or software, freehanddrawn.
Notes:
Please DO NOT approach the design company and ask for these CADdrawings
Please DO NOT approach the design clients andneighbours.
SUBMISSION and FORMAT
Submission is by way of professional drawings, through Turnitin, with a 30% maximum of similarity (10% penalty per each day in delay). Any submission problems please contact the WSU IT (itservicedesk@westernsydney.edu.au), or any other issues please contact Laura (l.almeida@westernsydney.edu.au).
All drawings should be in A3 format, either CAD (Computer Aided Drawing) or freehand drawn. The individual unit should be to 1:100 scale with plan, all elevations and a cross section shown. The reconfigured site plan should be to a suitable scale.
All drawings must be perfectly identified and coherent, with all the additional environmental features clearly identified under legends, specific to each differentdrawing.
MARKING CRITERIA AND SUBMISSION STANDARDS
The assessment criteria are in three sections (see Table 1) and these are explained below:
Design quality – 50% of this assignment
Rationale application of the suggested EBD principles – 30% of thisassignment
Presentation quality – 20% of this assignment
Table 1: Marking criteria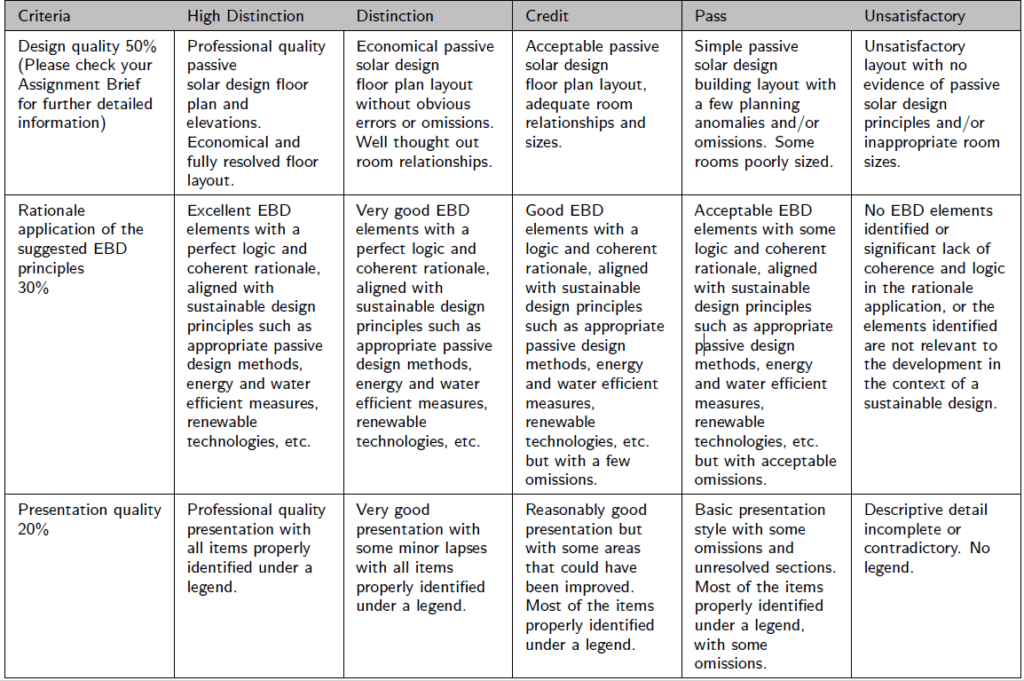 Online submission through Turnitin via vUWS by Week14(Friday,22ndOctober2021bymidnight11:59pm).
This assignment is worth 50% of the overall marks in 301062 Environmental Building Design.
Please note that the grade and feedback for Assessment 3 will be withheld until final grades are released to students.
LEARNING OUTCOMES ADDRESSED
Recognise the importance of energy and water efficiency, and waste management to the sustainability of our built environment.
Review the available strategies that can be used to improve the life cycle performance of buildings.
Identify the major common weaknesses in current residential building design.
Prioritise environmental parameters for a specific building project.
Integrate their knowledge of environmental design in the context of a medium density housing development.
Professional presentation.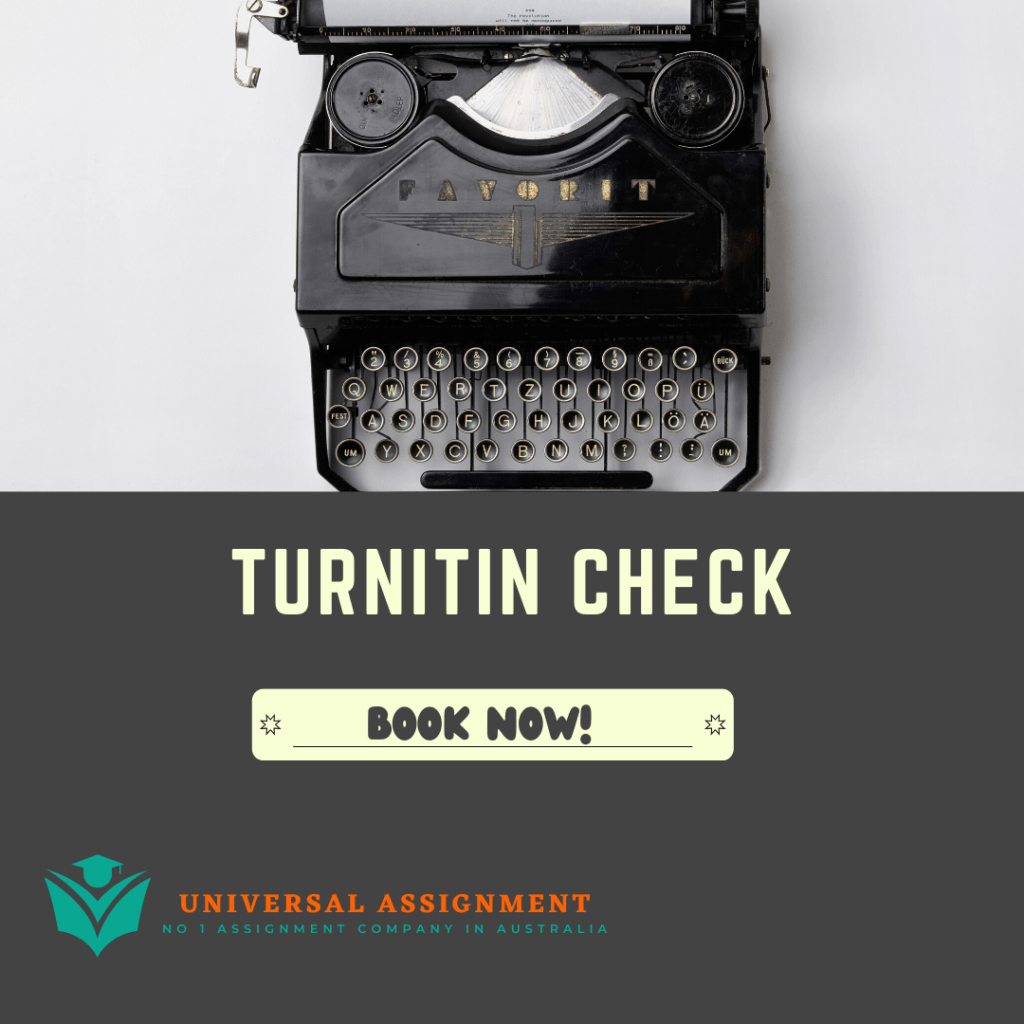 Assignment Solution/Sample Answer
Download the sample solution for the above mentioned assignment (301062 Environmental Building Design-ASSIGNMENT 3 – Medium Density Residential Design incorporating EBD Principles) or order an fresh assignment. We are ready to do it for you.
Client on the below button and mention assignment ID UA511 to download the task after paying 6 USD only.