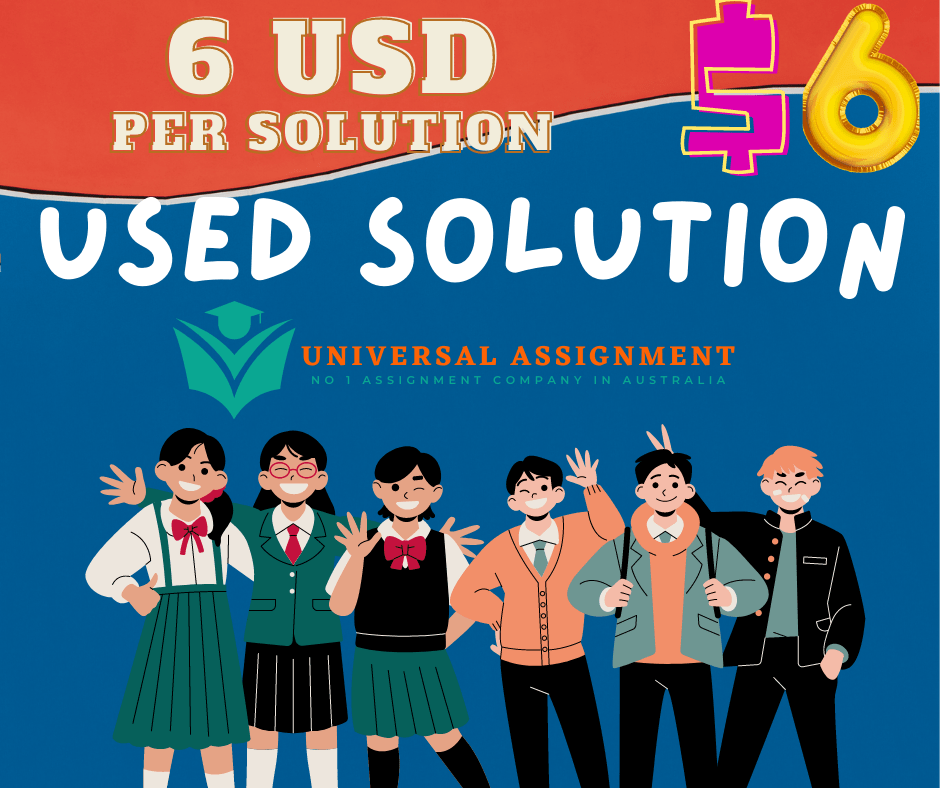 Assignment Task (Assignment Number: UA512)
ICT100 Transition to IT Assignment
Skills Submission 03
This submission relates to the lab work for Labs 9-10 as listed below. It is worth 10% of your final mark for the unit. You should submit a single word document named using your student number (e.g., 12345678.docx) to LMS. The due date is as specified in the submission link.
It is your responsibility to keep a copy of any work handed in for assessment purposes. It is recommended that you keep both a hard copy and an electronic copy.
Assessments that are not received by the due date will be regarded as late unless an extension has been granted by the unit coordinator. Applications for extensions should be made as soon as a problem is experienced. Late submission will be penalized at a rate of five percent of the total marks available for the assignment per day (or part thereof). No submission will be accepted more than two weeks after the due date, as assignment return will have begun.
This unit may use software called Urkund when viewing work that you submit. Urkund is a pattern-matching system designed to compare work submitted by students with other sources from the internet, journals/periodicals, and previous submissions. Its primary purpose is to detect any submitted work that is not original and provide a thorough comparison between the submitted document and the original sources.
Please submit a single Word document that includes both labs. All citations and references should be formatted using the APA 6 style. A penalty will be applied for submitting more than one document.
Lab 09:
For this lab, you will need to:
Create a new Skills Submission word document
Add the 10 best practices in a table that includes a brief explanation of what it is, what type of threat it protects you from, and a citation.
Reference list at the end of the document.
When marking this lab, markers will be looking for:
10 best practices, 2 for each type of cyber hygiene
Well written explanation of the best practice and the threat
Reference details
Lab 10:
Create a list of five (5) candidate activities. For each activity, list where the activity can be accessed, what skill(s) you would be hoping to develop from completing that activity and how much time you will need to devote to it.
For this lab, you will need to:
Add this to the document you created in Lab 09.
Create a table that lists the information as listed above.
When marking this lab, markers will be looking for:
Creation of a table that includes the required information.
ICT100 Transition to IT Lab Exercise 09:

Each week during the semester, there will be a lab exercise that will be aimed primarily at helping you to develop skills you will need to be successful in your IT studies. The labs are designed for you to be able to complete with no assistance, but if you do get stuck, you may seek the assistance of your tutor. Some Lab Exercises will require you to complete an exercise to submit later. Instructions as to what you may be required to submit will be on each of the Lab Exercise sheets.
What you need to do.
Based on the lecture materials, readings and tutorial discussions, create a list of best practices for each of the five types of cyber hygiene listed by Viswanath et al (2020):
Storage and device hygiene
Transmission hygiene
Social media hygiene
Authentication and credential hygiene
Email and messaging hygiene
List two best practices for each of the 5 different types of hygiene. For each of the best practices, explain what it is, what sort of threat it protects you from, and a citation and reference details.
What you need to submit
For this lab, you will need to:
Create a new Skills Submission word document
Add the 10 best practices in a table that includes a brief explanation of what it is, what type of threat it protects you from, and a citation.
Reference list at the end of the document.
When marking this lab, markers will be looking for:
10 best practices, 2 for each type of cyber hygiene
Well written explanation of the best practice and the threat
Reference details
Assignment Solution/Sample Answer for Lab 9
Device Hygiene
Hygiene of storage and devices 2
For cyber hygiene, use the appropriate tools. 2
When it comes to cyber cleanliness, be thorough and precise 3
Make online hygiene a regular part of your life. 3
Determine the cause of death: 5
Reactivating a dormant email list: 5
Authentication and credential hygiene: 6
Introducing Two-Factor Identification 7
Instead, then using passwords, use passes. 7
Keep proper web security in mind. 7
Hygiene of storage and devices
Basic hygiene is one that you learn as a child and also that you carry with you for the rest of the time. It is based on three main principles: selecting goods and instruments that are appropriate for your personal care, appropriately completing hygienic chores, and developing a habit.
For cyber hygiene, use the appropriate tools.
Have you ever attempted to clean your teeth without the use of a toothbrush? Managing basic hygiene would be tough, if not impossible, if you didn't have the necessary instruments for the task. Managing proper cyber hygiene is the same way. Personal information that you believe is protected might be jeopardized without the correct goods and tools.
Personal information kept on your windows machine is protected by using trustworthy antiviral and malware, a network firewall, and strong passwords. These tools, when used together, may provide you peace of mind when it comes to the security of your personal computer, notebook, phone, and other gadgets.
When it comes to cyber cleanliness, be thorough and precise
Isn't it true that everyone should floss? Is everyone, however, doing it as much as the orthodontist advises? Deleted or seemingly irrecoverable data on your system require regular cleaning and particular care (Badhwar, 2021).
You could believe, for example, that removing the trash can or recycling bin on a regular basis eliminates personal or sensitive information from of the hard drive. This isn't the case at all. Data-wiping software is required to permanently remove system files. You risk losing personal information if you install new programs, add devices, or change system files. Make it a practice to delete material you don't need on a regular basis.
Make online hygiene a regular part of your life.
Learning to keep an eye on your cyber security on a regular basis will help you prevent being a victim of an online attack. It does, however, require regularity and practice, just like any other habit you want to keep to.
Set a reminder or write down dates on a calendar to do a series of chores, such as checking for infections using antivirus, upgrading the software packages of all your devices, checking for security updates, wiping computer hard drive, and resetting your passwords. Internet cleanliness will become natural and easy to you when you get the swing of it (Grimes, 2020).
Transmission hygiene
There are a number of things you may do to prevent or delay the spread of illnesses, including:
Obtain the necessary vaccinations.
Hands should be washed often.
When possible, practice physical distance from individuals of your home (keeping and over 2 meters (6 feet) apart).
Spit and sneeze onto your arm, never your hand, and move away from the general public, or use a napkin.
Separate tissues should be used. Quickly dispose of the tissue.
After hacking, coughing, or even using tissues, clean your hands.
If you're dealing with kids, have each other play with dolls which have a concrete floor and can be wiped and sanitized easily.
Involves introducing may be necessary to reduce the spread of germs through contact sites . Viruses, for instance, may survive for several days on hard floors based on the circumstances. "Most investigations show that the average flu virus may survive and possibly infect a patient for up to four days after already being placed on a surface," according to the US Disease control And Prevention & Management.
If you're cleaning using gloves, be sure you're wearing the right kind of glove for the job. There is no one glove material that can withstand all chemicals. Because certain chemicals dissolve particular glove material, permitting the substance to come into touch with your flesh provides no protection. This penetration can happen in a matter of seconds, whereas other compounds might take days or weeks to permeate. For details on which gloves materials will give the best safety, see the company's healthy and safe workplace (SDS). If any of this material is lacking, contact the company's supplier or maker. Chemical protection gloves and apparel manufacturers may also be able to aid their consumers in choosing the best decision (Badhwar, 2021).
Email and messaging hygiene
Cleaning up your email list
The first step in maintaining effective email list hygiene is to make sure you're dealing with a list of email subscribers who are interested in receiving your communications. With clients who are thrilled to be a part of your ecosystem, it's easier to increase conversions and engagement (Badhwar, 2021).
Send a re-engagement email using one of the approaches below:
People who have read your email in the last six months are asked to confirm they still want to be on your list by clicking a link. Members of the mailing list can choose from a variety of subscription choices, such as receiving every email or signing up for a digest.
Confirms that their email address is still valid and that they do not want their email settings to be updated.
Determine the cause of death:
Your subscribers were most likely not dead when they arrived. As the list owner, you must determine what is driving the decline in interest in order to correct the problem.
The following are some of the most typical causes of lower email engagement Silence By not sending emails, you left them starving for information. All sell, no value: You only sent promotional emails to your audience and didn't add any value to them.
Reactivating a dormant email list:
Make it an event whether you're planning to reconnect with your list or just restart your engagement strategy. What can you do to provide huge value while also reminding subscribers why it's beneficial to be in your orbit?
Here are some examples of email campaigns:
* Host a Facebook Live event or webinar for subscribers where you deliver exclusive instruction or answer queries. Send the recording out (Grimes, 2020).
* Prepare a comprehensive freebie, such as a white paper or an e-book. Include extremely useful content, such as interviews, templates, or original data, to pique readers' interest. * Create a multi-part course that you can use to nurture your list for a few weeks.
Each section of the course might be an email that focuses on a different aspect of your company or expertise:
Regardless of what you send, however:
Make it unique.
Remind them of how they chose to participate and why they should continue.
Adding value
Use email best practices in general.
Include a call to action (CTA) (call-to-action)
Don't hold back. Don't be stingy with your words. Make your re-engagement offer so intriguing and exciting for your entire list that it serves as a defibrillator.
How to re-engage your re-engaged email list and bring it back to life:
Now that you've re-engaged your subscribers, you must commit to keeping your list active in the future and implementing a list cleanliness strategy to ensure that leads never go cold again.
It's critical not to let subscribers down once you've set off a flashbang event that attracts their attention.
Decide how much you can realistically commit, and use it as the foundation for your email strategy. Will you provide information on a daily, weekly, or monthly basis? If at all feasible, under-commit and over-deliver.
Use the information you've gathered to create a content calendar that's specifically tailored to your subscribers.
Authentication and credential hygiene:
After publishing a file containing the top 100,000 often stolen passwords from the "Have I Been Pawned" data collection, the National Cyber Security Centre (NCSC) of the U.K. issued warnings to its residents to use stronger and unique passwords. With the frequency with which unsecured databases and online services are accessed, unreleased credentials from data theft can constitute a serious concern if exhibit stronger to use online accounts.
One of most important security steps to thwart internet hackers is to practice excellent password hygiene. The majority of individuals select password primarily on how simple they are to recall instead of how secure they were.
Introducing Two-Factor Identification
Two-factor authentication (2FA) adds an extra layer of protection to an account by requiring a second step first before user can log in. To guarantee that only the correct individuals have access, 2FA sends the client an OTP (one-time password) by telephone and e – mail.
Instead, then using passwords, use passes.
"12345," "123456," "123456789," "abc123," "qwerty," "1111111," and even the keyword "password" was among the most often compromised passwords worldwide, according to NCSC. Powerful computational techniques are being used by criminals to crack these most difficult passwords. To prevent attackers from guessing your passwords, be imaginative and use difficult-to-guess credentials (Badhwar, 2021).
Keep proper web security in mind.
Because hackers use sophisticated technologies to steal data, it's critical to take the proper web security precautions. Sending spam emails or malicious links is the most popular technique of identity theft used by cybercriminals. Install antiviral and pro programs on all of your devices to create a defense system. Also, for comprehensive safety, make sure you upgrade these software applications on a regular basis.
Social media hygiene
Many Australians use social media profiles to keep track of their social life. Many individuals will capture their actions for all to see through a variety of often 'vibrantly colored' pictures and videos, if they are commemorating a wedding, going to a party, or simply 'letting your hair down.' However, if social media accounts are not handled properly, sharing 'happy experiences' may become a major issue. If you want to keep your digital reputation intact, make sure your accounts are set to the strictest privacy settings available and curate them on a regular basis for relevance and appropriateness. Unfortunately, it seems that a sizable minority of Australians are ignoring these straightforward recommendations.
Set confidentiality and security rules. If you leave your social media accounts set to 'public,' anybody with internet access may see your posts and images, whether you want them to or not. While whatever you post internet should be treated as public, making your accounts secret will offer you greater control as to who can access your material as well as what others may tag them in.
Passwords should never be reused. Even if you don't believe the account carries a lot of details, create unique credentials for each one of your accounts using a mixture of lower- and upper-case letters, digits, and symbols. Look for safety software that includes a master password if remembering all of your credentials sounds difficult.
Avoid disclosing VERY sensitive information over the internet. Malicious hackers may be able to grab your identity using the already body of information you provide online. The bigger the risk, the more you share. Avoid using your complete name, date of birth, present employment, names of relatives, residential address, or even the names of your animals online, as you might be giving fraudsters and cybercriminals easy access to your personal information.
Whenever you post, consider your options. Take a second to consider each post you make. Will it have an adverse effect on you or somebody you respect now, and in the future? Is it disclosing private information that might be used against you? The greatest approach to avoid significant regrets in the future is to pause for a moment to consider the possible repercussions BEFORE you publish.
References:
Badhwar, R. (2021). The Cyber Hygiene Mantra. In The CISO's Transformation (pp. 115-121). Springer, Cham.
Grimes, D. R. (2020). Health disinformation & social media: The crucial role of information hygiene in mitigating conspiracy theory and infodemics. EMBO reports, 21(11), e51819.
Henry, R. K., & Pieren, J. A. (2018). The use of social media in dental hygiene programs: A survey of program directors. American Dental Hygienists' Association, 88(4), 243-249.
McGuinness, S. L., O'Toole, J., Barker, S. F., Forbes, A. B., Boving, T. B., Giriyan, A., … & Leder, K. (2020). Household water storage management, hygiene practices, and associated drinking water quality in rural India. Environmental science & technology, 54(8), 4963-4973.
Scribante, A., Gallo, S., Bertino, K., Meles, S., Gandini, P., & Sfondrini, M. F. (2021). The Effect of Chairside Verbal Instructions Matched with Instagram Social Media on Oral Hygiene of Young Orthodontic Patients: A Randomized Clinical Trial. Applied Sciences, 11(2), 706.
Vishwanath, A., Neo, L. S., Goh, P., Lee, S., Khader, M., Ong, G., & Chin, J. (2020). Cyber hygiene: The concept, its measure, and its initial tests. Decision Support Systems, 128, 113160.
Vishwanath, A., Neo, L. S., Goh, P., Lee, S., Khader, M., Ong, G., & Chin, J. (2020). Cyber hygiene: The concept, its measure, and its initial tests. Decision Support Systems, 128, 113160.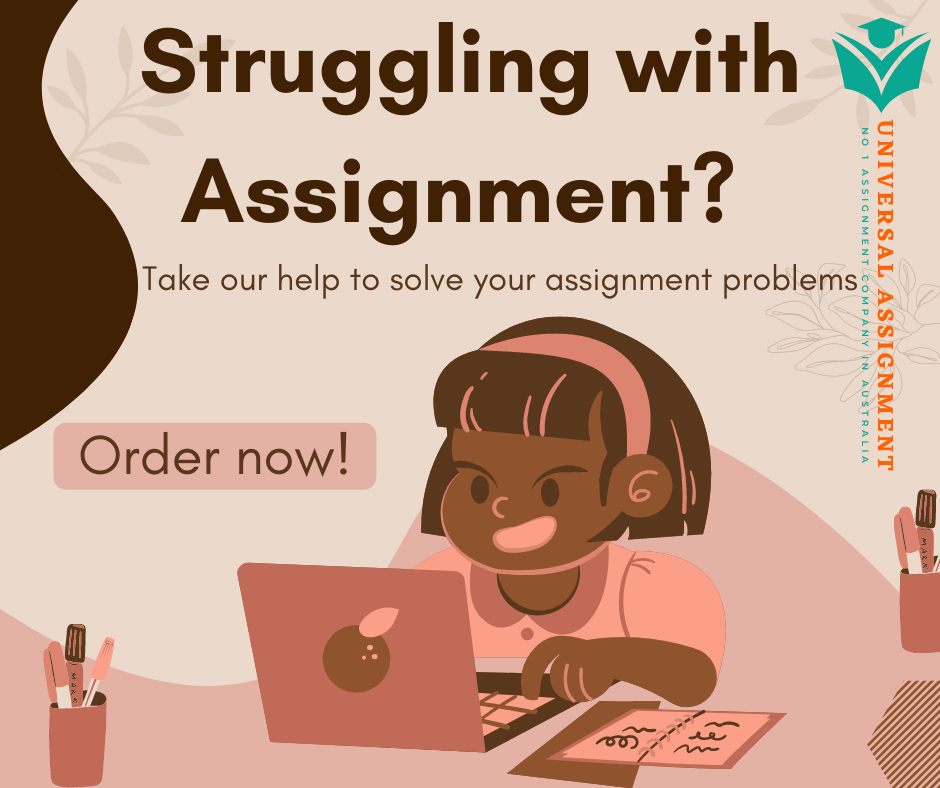 Click here to download ICT100 Transition to IT Lab Exercise 10