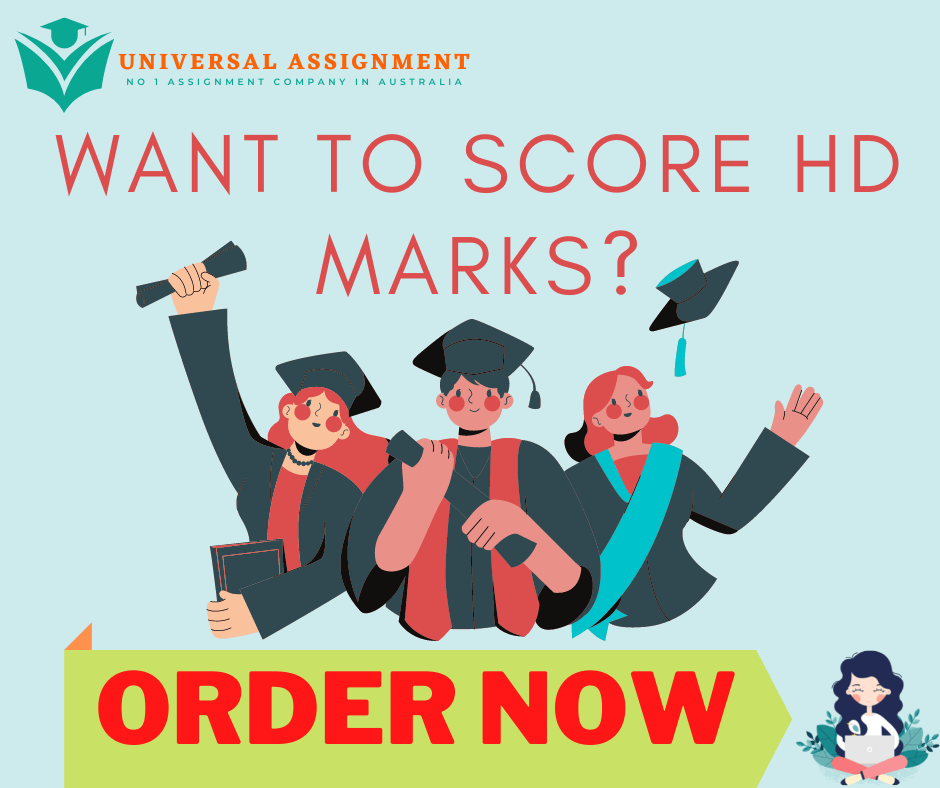 Advance Diploma of Program Management – Stakeholder Engagement Assessment 2
Full Name :
Subject :
Student ID :
Qualification :
Assessment task :
| | | | | | |
| --- | --- | --- | --- | --- | --- |
| Stakeholder | Explain if interactions with stakeholder have been effective | Explain if we have received what we wanted from stakeholder | Explain if the stakeholder has received what they wanted from us | Current Level of Engagement | What needs to change with future interactions |
| Manager | The manager plan organizes and regulates the staff. The manager plays an effective role effective and profitable with defined roles with their help personnel, processes, services, and organizations. | Proper communication with all staff in their work and the reporting process to be assembled. | Yes- All the staff information and details transferred. | Better | Some more innovative workflow and management criteria need to be discussed. |
| Consumer | It helps in knowing their thoughts and the integration required for betterment. It encourages all to work more efficiently. | The client feedback received is mostly positive and encouraged us. Even helps in interacting with more and more customers and gaining desired profits. | Yes- All requirements fulfillment is the main priority. | Better | Better interaction platforms according to innovations for the better and satisfactory experience of the customer. |
| Technical Leader | Tech Leads oversees the strategic aspects of the development and innovations as per the change associated with products or services. | More experts to handle the workflow and technical requirement | Yes, all the technical aspects are considered and utilized as per demand. | Neutral | Providing better and efficient applications and services through technical prospects. |
| CFO-Chief Finance officer | Participating in all the areas as per the demand in an efficient way. | CFO offers input about adjustments to the financing of organizations, but it does not always lead to budget decisions. | Yes, all the reports or requirements are fulfilled. | Neutral | Try to better involve CFOs in increasing decision-making contribution – hold a discussion conference |
| Supplier | Fulfilling all the requirements and need as per the routine based structure | Proper coordination regarding requirements and various needs. | Yes, all the payments and transactions are completed. | Neutral | Need to inform about updated sheet off the requirements. |
2. You now need to copy the two examples of communication that you completed in Assessment 1, question 9, and modify them and updating them to include a variation in your work program. (The variation could be that costs have increased, timeline extended, the stakeholder has not replied to your previous request, etc.)
Example 1
Dear Manager,
Hope you are doing well!
We would be informing you about the duties and roles associated with you, for proper workflow awareness among all:
With that, the policy Health and safety at work, enhance employee to work for an organization that works in favor of them and shows and introduces ethics among all.
Even involve restrictions like no employee shall begin work or go back to work under alcohol or narcotics.
Develop proper communication between each stakeholder through interfaces provided by the company to complete their duties and assemble their feedbacks and problems to provide them well environment.
New employees will be joining this month, so please schedule a meeting to inform them about their duties. Along with that, provide their credentials to enter the company portal, for accomplishing accommodating their duties.
Schedule training for them and inform them about it with the all required information.
No employee shall begin work or go back to work under alcohol or narcotics.
A formal meeting will be scheduled to clarify the points and suggestions next week as priorable.
Kindly revert to this mail only. For any concerns, feel free to contact me.
Thanks with Regards,
Stefano Argiolas
Example 2
Dear Supplier,
Hope you are doing well!
We would be informing you about the duties and roles associated with you, for proper workflow awareness among all:
From next week, it is mandatory and important to deliver the items and requirements before Wednesday.
A new portal created and its credentials will be informed where you need to inform us about the supplies information and its cost for proper analysis and payments.
A meeting will be scheduled next week. Information will be informed to you through the mail. Where all other information can be convey6ed efficiently.
Kindly revert to this mail only. For any concerns, feel free to contact me.
Thanks with Regards,
Manager
3. How would you share evolving stakeholder interests and expectations across the program and why is this important?
By conducting meetings and interactions between all the stakeholders their prospect and idealogy can be considered and weekly and monthly surveys regarding individual interest and recommendation can be gathered out and utilized for targeting future sustainable goals, ethics, and values. This can help in extracting out the expectations and interest of stakeholders and creating workflow and environment that can inherit it 9n better and efficient way for further welfare of each stakeholder.
So involvement can be done through below given ways:
Clear contact that is reliable
Both participants must have a common view of the process and goals to succeed in a project. Detailed and reliable information must be communicated at each level of the process. The vision and the role they take to achieve the Organization's aims must be understood both internally and externally.
Specify the stakeholder commitment expected.
Maps the mechanism and main milestones in which participation of stakeholders is necessary and why this is so important. Develop a set of interactive commitments that involve partners in the dialogue and discussion (Marshall, 2018). Greater awareness leads to further ownership, such that common concepts and common objectives are continually strengthened and input is provided in the process.
Build the interaction project
Many programs cannot meet their potential because the commitment of stakeholders has not been recognized as an important part of the mechanism (Kaur & Lodhia, 2018). The presence of stakeholders allows from the start to create participation and a vision of potential. Let enough time and schedules be made available to all interested stakeholders so that any project milestone or phase is discussed, understood, and internalized.
Its importance can be explained below :
It provides an opportunity for those who are impacted by or influenced by the results to express their opinion
It ensures a clearer organization and a common mission between its main impact
It helps an organization to determine who the main players are and to consider their relationship with the organization
It brings together people to pool skills, information, and expertise to build solutions together
It contributes to the building of strategic alliances and new value-building relationships.


4 – Update Stakeholder engagement activity timetable based on review
Stakeholder
Engagement purpose
Engagement technique
Engagement frequency
Date(s) and location
Activity owner
Activity progress
Manager
Aligning staff with corporate objectives and principles provides a good view of what the organization needs
Face to face meeting
Monthly
Every Monday in a structured format.
Project Manager
Completed
Identify consumer needs and create coherent programs that enhance company operations;
Weekly meeting
Ongoing
Not fixed
Project Manager
Ongoing
Customer
Promote faithfulness
Depends on individual interests
Not determined
Continous
Company
Ongoing
Promoting industry by interactions
Depends on individual interests
Not determined
Continous
Company
Ongoing
Supplier
Meeting corporate goals
Through calls and mailing.
Based on requirements
Weekends
Manager
Completed
keep up to date on prospects for procurement and management
Weekly
Ongoing
Monthly
Manager
Completed
CFO
Sense awareness
Face to face meeting
Once
Regularly
Chief Manager
Completed
Search for contribution
Weekly
Ongoing
Regularly
Program Manager
Ongoing
Technical Expert
Periodically check technical aspects and innovation inheritance for proper workflow.
Weekly
Ongoing
Continous innovation is the primary key to success.
Chief Executive
Completed
Encourage people to dedicate themselves to value-building and progress.
Occasionally
Ongoing
Monthly
Chief Executive
Ongoing
REFERENCES
Olander, S. (2003) External Stakeholder Management in the Construction Process, Licentiate dissertation, Department of Building and Architecture, Lund Institute of Technology, Lund, Sweden
Marques, P., Bernardo, M., Presas, P., & Simon, A. (2019). Corporate social responsibility in a local subsidiary: internal and external stakeholders' power. EuroMed Journal of Business.
Marshall, S. J. (2018). Internal and external stakeholders in higher education. In Shaping the University of the Future (pp. 77-102). Springer, Singapore.
Cardwell, L. A., Williams, S., & Pyle, A. (2017). Corporate public relations dynamics: Internal vs. external stakeholders and the role of the practitioner. Public Relations Review, 43(1), 152-162.
Kamalirad, S., Kermanshachi, S., Shane, J., & Anderson, S. (2017, May). Assessment of construction projects' impact on internal communication of primary stakeholders in complex projects. In Proceedings for the 6th CSCE International Construction Specialty Conference.
Ashrafi, M., Magnan, G. M., Adams, M., & Walker, T. R. (2020). Understanding the conceptual evolutionary path and theoretical underpinnings of corporate social responsibility and corporate sustainability. Sustainability, 12(3), 760.
Kaur, A., & Lodhia, S. (2018). Stakeholder engagement in sustainability accounting and reporting. Accounting, Auditing & Accountability Journal.
Get expert help for Advance Diploma of Program Management – Stakeholder Engagement Assessment 2 and many more. Plag free, Fast delivery, 24X7 support. Order Online Now!

No Fields Found.