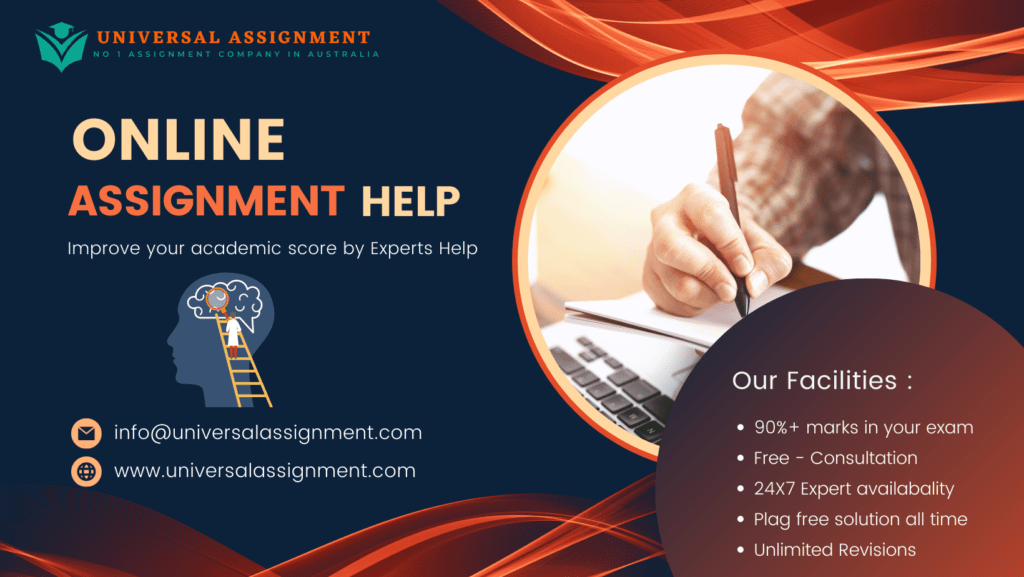 Assignment Content
Top of Form
Overview
Type: Case notes and treatment plan
Due date: 2359h AEST, Friday 4th June 2021
Weighting: 50% (Refer to rubric in Subject Outline)
Length: 1500 words
Aligned subject learning outcomes:
SLO2: Critically evaluate and apply philosophical and theoretical approaches to counselling for culturally diverse populations.
SLO3:Demonstrate a broad knowledge of theoretical approaches, techniques, legal, and ethical issues relevant to the therapeutic setting.
Aim
For this assessment, you are provided with a case study and asked to prepare a brief introduction to the client in the form of case notes. Your case notes will need to align with ethical and legal requirements of the Australian Psychological Society. This is achieved through the identification of potential ethical and risk management issues which may be relevant for this case. Using your case notes as a reference point you will then prepare a treatment plan for the client. You will be expected to select one therapy method which you could use in your treatment of this case. Further information is found below.
Top of Form

Case notes (20%)
Acting as the "therapist" you will be taking case notes of the client history based on the case study provided. These notes should provide biographical information and a basic overview of the issues the client presents with. You will have some practice doing this in an activity in week 3. You need to refine your notes to align with ethical and legal requirements of the Australian Psychological Society, identifying potential ethical and risk management issues which may be relevant for this case.
Format
There should be no more than two pages for the case notes (500 words +/- 10%). A template for the case notes is available in the assessment folder. Please complete this section of the assessment using the template provided. There is no referencing required for this section.
Treatment plan (30%)
Using your case notes as a basis, conceptualise your approach to dealing with the issues presented in the case study. While a therapist might create a case formulation prior to developing a treatment plan, this assessment will not include a case formulation. Your case notes should provide you with sufficient information to inform your treatment approach. For this section of the assessment, you will need to:
Choose one of the therapeutic approaches listed below for use with your client.
Cognitive Behavioural Therapy
Acceptance Commitment Therapy
Psychodynamic Therapy
Outline your overall approach in the treatment of the client. Use relevant research (citations and a reference list are required) to justify the selection of the approach (i.e., identify the strengths and limitations) in relation to the client's presenting issues. Your plan should utilise at least two specific therapeutic techniques from your chosen approach and detail how they would be applied to the client.
Your submission should represent a logical plan of practice for helping your client, which is grounded in scientific evidence. You will have practice at doing this in an activity in the week 4 learning content.
Format
1000 words (+/- 10%)
APA referencing
APA formatting
Font size 12
Times New Roman
Double spaced
Reference list on a new page
Cover sheet required
Case_note_template.docx
Coversheet.docx
Bottom of Form
Declaration and Statement of Authorship
This assessment is my original work, and no part was copied/reproduced from any other person's work or any other source, without attribution. This original work adheres to group assessment rules and was not written for me by any other person. I have not submitted any part of this assessment previously and received a grade.
Academic Misconduct Procedure
Build your assignment below. You can add text, images and files.
Agree and Add Content
Top of Form
Bottom of Form
Details & Information
Assessment due date4/06/2021 11:59 am (AEST)
Attempts1 attempt left
Originality Report SafeAssign enabled
Grading
Maximum points
Bottom of Form
Case
Notes template
This form is completed by the therapist.


Instructions
Case notes refers to documenting of information about the client. While there are many methods of taking case notes, the main aim of these methods is to provide a structured and logical manner of documenting information acquired during a session. This is a case notes template you can use alongside the SOAP model.


| | | | |
| --- | --- | --- | --- |
| Clients name: | Andy Lee | DOB: | 00/00/1996 |
| Address: | XYZ Street | Phone no.: | 041 234 567 89 |
| Next of kin: | Mother | Next of kin phone no.: | 042 345 678 90 |
| Clinician: | Sybil Braybrook | Date: | 18/05/2021 |
| Present at interview: | Andy Lee/S. Braybrook | Time: | 1030 |
Subjective : AL reported that he had always felt he had to compete with his brothers for his parents attention. AL reported that as both parents were working full time, he had spent a large portion of his life in after school care. AL stated that had been racially bullied throughout Grade 8, and whilst his brothers were aware of this, they did not intervene. There is no indication of intervention from teachers during this time. AL reported that he had wanted to talk to his parents about this, but had been cautioned by his brothers not to say anything, as being bullied was 'normal for migrants like them'. AL reported that he had not formed any close friendship groups, and spent most of his formative years and adolescence on his own. AL reported that "nervousness" had adversely impacted him for approximately the last fourteen years, manifesting to external environments, and have been aggravated by University, unfamiliar social situations, and talking to classmates . AL described these sensations as "buzzing in his ears", difficulty with hearing, hot flushes, and clamminess. He reported to feeling self-conscious and is fearful of "saying or doing something stupid". AL reported that he now avoided all social situations and any + reinforcing activities (e.g. bowling league, on-line forums). AL reported that he avoided using public amenities unless they were dimly lit and he had access to private stalls. AL demonstrates sufficient insight to recognize that the severity and duration of symptoms are significantly impacting his quality of life, alleviated only when he avoids all social interactions, specific places (public amenities unless they offer privacy and are dimly lit), and socialization. AL has chosen to work in an isolated role where he has little interaction with colleagues, except with his Supervisor. AL reported that feels he is "just going through the motions". AL reported to maintaining two close friendships which he feels comfortable with.
Presenting problem
AL reported that his problem was "nervousness" and clarified this as being different to "obstinacy". Reported to symptoms of physiological arousal within context of social situations/specific environments consistent with anxiety/panic attacks.
Family history
AL is the middle child with two male siblings. His family migrated to Australia when he was a child. AL described his family as that of a "typical Chinese family". Parents were emotionally absent throughout formative years, as both worked full time. Currently living with mother and one brother, did not mention father.
Medical history
Nil relevant disclosed.
Education/work
AL completed primary and high school with his brothers (in different classes) and attended after school care. AL disengaged from Uni after completing two years of study. AL reports that he is currently working as a mail sorter for the Post Office. AL stated that he chose this job as it limited the need for social interaction with others, except for his Supervisor, from whom he sought "constructive criticism". AL reported nil difficulties with authority figures.
Substance use
Nil disclosed/detected.
Risk assessment
Queried ideation – nil disclosed nor detected. Future focused.
Client goals
Reports to wanting to "lead a normal life and go back to Uni".
Objective
AL reported that he noticed increase in physiological distress symptoms whenever he was invited to parties, social occasions, participative events, or talking to peers. Described sudden onset of "buzzing", difficulty with focusing/hearing, core body temperature changes, and increased perspiration. Additional activating factors noted were public urinals, talking about former classmates, and recollecting high school experiences.
Assessment
AL presented as a 25-year-old single Australian-Chinese male of average height, with a very slim build. AL's presenting concern was "nervousness", which he clarified was different from "obstinacy". AL was polite throughout session, although he required prompting whilst author attempted to establish rapport. Author noticed increased signs of visible motor agitation, averted eye contact, increased perspiration, and difficulty with following author's information gathering. This was exacerbated when author queried relationships with former classmates, and the impact of racially targeted bullying within specific environmental and cultural contexts. Author suspects trauma associated with being singled out for his ethnicity, and the possible sexualized behaviours he may have been subjected to in the school toilet amenities. Strong themes of fear of disapproval/appearing 'stupid' /rejection, and avoidant coping mechanisms were noted. Hx taking indicated that these behaviours had been normalized within his cultural context of his migrant background, where help seeking from authority figures (parents, teachers) had been discouraged. Author suspects that AL is experiencing severe social anxiety with panic attacks and has developed maladaptive coping mechanisms (avoid/escape) to alleviate symptoms.
Plan
Establish a therapeutic relationship where AL feels comfortable and in control of session. To define: "what going through the motions" means to AL. what does "leading a normal life" look like for AL. To explore: "what is a "typical Chinese family". To clarify : returning to Uni – level of current discomfort, or need to demonstrate self-worth.
Signed:________________________ Dated:_____________________
Andy, a 25-year-old single man of Chinese descent, lives with his mother and brother. He works as a mail sorter at the post office, a job he has had since he dropped out of University after two years. He came to see you at your clinic complaining of "nervousness." He says that right now he is "just going through the motions" and wants "to lead a normal life and go back to Uni."
During his adolescence and young adulthood, Andy had no close friends and was usually by himself. When he entered University, he formed several close friendships but became "more self-conscious" when speaking to strangers and classmates. He would feel nervous, and experience "buzzing" in his head, had hot flashes, and perspired. These feelings came on suddenly, within seconds, and only when he was with people. When a classmate spoke to him, he sometimes "couldn't hear" what the classmate was saying because of his nervousness.
Outside class, Andy began to feel uncomfortable in social situations. "I think that I was afraid of saying or doing something stupid." He is contemplating having to turn down invitations to parties and other social activities (e.g., bowling league). After initially getting involved with social media (Facebook) he is already considering shutting down his account – he said that there was contact with some people he went to school with which made him uncomfortable.
Andy was average height, with a skinny frame. He greeted you when he entered the office and was polite during conversation. He didn't have difficulty responding to your questions, however, he did not speak unless you asked him a question. Even when answering questions, he did not respond more than was needed. As the session progressed, perspiration was obvious, and his gaze started shifting towards the ground. When you bring up the topic of his relationship with classmates, he would seem distracted and you would need to repeat your questions a few times before he could answer.
Andy explains the reason he chose to work at the post office is that the job reduces the need for him to deal with people. When asked about other things that make him nervous, he says he feels more comfortable in a public bathroom when the lights are dim, when there are few people present, and when he can use a stall rather than a urinal. Andy has two long-standing "best" friends with whom he socialises regularly and feels completely comfortable. However, he hasn't dated since he was at University, and he usually avoids group settings, such as weddings, pubs or clubs. He feels that no one would date him due to his ethnic background. He has no problem with authority figures though, and even welcomes constructive criticism from his supervisor at the post office. "My problem is nervousness, not obstinacy."
Relevant Case History
Andy moved from China to Australia with his family when he was a child. He grew up in what he refers to as a typical Chinese family with Mum, Dad and two brothers. He was the middle child and says that he always felt that he was competing for his parents' time and attention. His parents both worked full time, so he and his siblings spent a great deal of time in out of school care. He had been bullied at school in Grade 8 because of his ethnic background and although his siblings were present during this time, they did little to help him. Although he wanted to talk to his parents about the incidents, his brothers cautioned him against it, saying that being bullied is normal for migrants like them and there was little their parents could do.

Get expert help for Australian Psychological Society and many more. 24X7 help, plag free solution. Order online now!