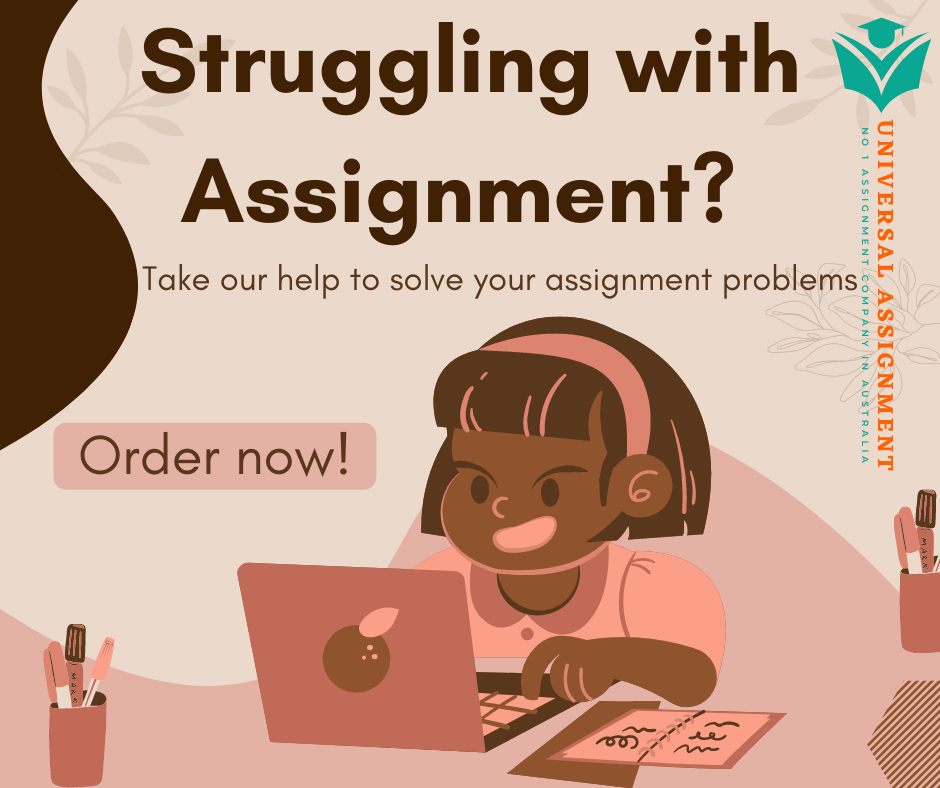 WESTERN SYDNEY UNIVERSITY
Mid-Term Examination – Quarter 2, 2022
School of Business
STUDENT DETAILS
STUDENT SURNAME:
STUDENT FIRST NAME:
STUDENT ID:
Unit Name (In Full): Logistics Processes in Enterprise Resource Planning
Unit Number: BUSM7059
Time Allowed: 90 minutesincluding the reading time of 10 minutes. You are required to submit Word Document with your answers by 7:40pm through Turnitin Link provided in vUWS.
Number of Questions: Five (5) short answer questions
Total Number of Pages: 4 (Including exam cover sheet)
Teaching Academics: Dr Prem Samaranayake and Dr Rama K. Ramanathan
Exam Instructions
PLEASE READ CAREFULLY BEFORE PROCEEDING
Write your name and student number on the top of this examination paper and on ALL answer booklets.
This is a take home examination available online. There are five (5) questions in this exam. Of these 5 questions, you are required to answer ONLY four (4) questions of your choice. Type your answer in the provided textbox. The textbox will automatically resize as you type. The size of textbox under each question is not indicative of the length of your answer.
Clearly indicate which part of the question you are answering, by writing part number (e.g., a, b, c, etc.) before answering the particular part of the question number. Each question is indicated with allocated marks, totalling 100 marks.
This exam contributes 30% towards your total assessment.
Short Answer Questions (100 marks) – Answer ONLY 4 Questions. Each question carries 25 marks.
Type your answer in the provided textbox. The textbox will automatically resize as you type. The size of this textbox is not indicative of the length of your answer.
Question 1
What are functional silos and how do they evolve in organizations? How can an organization reduce or eliminate the silo effect?
(10 marks)
When companies grew larger and more complicated, functional silos emerged. This occurs when corporations divide their obligations and duties into divisions. In a firm, functional silos are groups of people that work independently from one another, lacking cross-collaboration. The name derives from a method of storing grains that assures grain separation and frequently employs top-down dispersion. Departments in functional silos are arranged in the same way: completely isolated, with exchange of information mirroring that top-down dissemination. Instead of exploiting cooperation, teams in functional silos maintain strict ownership as well as control over projects and territories. Supervisors take control of specific team members rather than assembling the optimal team for every project. Yet team members claim information ownership, seldom cooperating or exchanging data or information. Siloed firms are often well-structured, with an impressive business hierarchy chart. While a walled organisation may have strict boundaries as well as team segregation, this is not as beneficial as corporations originally assumed. To begin with, such rigorous division between various teams enables each group to have its own aims and agenda. Alignment becomes hard to achieve when teams are not working toward any common goals or projects. Departments will pursue their own objectives and aims if there is no rationale or mechanism to connect them to the rest of the firm. Furthermore, teams that take strict ownership of projects or information restrict cooperation, hampered firm success. When a group is unable or unwilling to pull in knowledge from other areas, the best person for the task is not necessarily the one executing the work. Furthermore, when each team in your firm has its own set of tools, systems, and processes, your organisation incurs additional expenses and complications. Businesses, for instance, typically pay for multiple subscriptions to the same sort of software since various departments prefer different solutions. It may not seem like a huge concern to each group, but it may add up to significant expenditures or quality defects over time. Create a collaborative culture. First and foremost, you must concentrate on organization's broader corporate culture in order to foster cooperation across teams and team members. Instead of "owning" a project or process, someone is accountable for seeing it through to completion and partnering with the appropriate partners to accomplish so. Establish agreed objectives, values, and measurements. One of the major concerns with functional silos is indeed the absence of anything that connects your staff across silos. Sales is focused on one aim and one set of ideals. Assistance has a different set of aims and values than technology. Prioritize objectives over functions. Finally, when you're putting together teams or project schedules in the upcoming time, do it precisely than you did previously. Instead of forming strict and walled teams focuses on employee roles, concentrate on your group's goals and initiatives.
How are transaction data created in an enterprise resource planning (ERP) system? Explain briefly situational data, with reference to a process step being executed in ERP (e.g. purchase order creation), and provide an example of each situational data category involved. Discuss briefly two types of reporting options available in ERP, identifying the key differences between the two types and providing an example of each from the procurement process.
(15 marks)
The transaction data is created on the basis of following coverage defined below- Client Company codeSales organization Distribution channelDivisionSales areaPlant (shipping plant)Storage locationShipping pointCredit control area Accounting, trading and marketing, supply chain, innovation and economic control, human capital, plant maintenance, or service quality are all included in ERP programmes. The main feature of an ERP system is that all of its components work together. Because of the interconnected architecture of the network and datasets, a few master records are regularly accessed and replicated by many applications, operational departments, and locales. The data included within must be accurate, comprehensive, timely, and reliable. The data quality fed into master tables is a crucial factor in an ERP system's success or failure. Process explained below- Planning or discovery The company assembles a cross-functional development team to gather feedback on the needs of various business units and the difficulties which the ERP system must answer. The team is in charge of creating a short list of suppliers, issuing requests for bids, selecting the ERP system, supervising the deployment, and verifying that it fits the demands of various groups and is properly accepted. Don't skimp on preparation since a robust ERP deployment strategy is likely the most crucial success component. Designing. The group examines existing workflows to see how they could alter with new technology. Managers or process management owners that are in charge of day-to-day activities must be open to changing how they execute jobs. Innovation. The supplier or integrated partner collaborates with the group to setup the systems to meet business needs, as well as to produce teaching material , manuals and to begin importing data in preparation for delivery Testing. Test the system before going live. This must involve thorough analyses of how various staff will utilise the system. We may need to perfect to remedy problems discovered during assessment, but this is preferable than allowing staff find problems after the system has gone live. Deploying. unless your employees completely utilise the technology in their daily tasks, the organisation will not see a full profit in the future. Emphasize training and think about hiring "evangelists" in each area. These power users are priceless peer resources. Support. The development team means that users receive the assistance they require, and it maintains to quality of the system and address problems as they arise. If you choose an on-premises Erp software, you will require IT staff devoted to security, upgrading, support, and problem resolution. Reporting criteria is defined below- Online lists- These lists changes with respect to the changes done in dynamically to involve enhanced product for further welfare and accurate results extraction with different people characterization. Work lists- The list report documents a single object type within a model and is presented as a customizable list with columns and rows that may be filtered as needed. A list report is maintained in the model and may be shared across similar models.
Question 2
Explain situations where decentralised, centralised, and hybrid purchasing organisations can be applied/adopted, in terms of key characteristics, advantages, and disadvantages of each situation, using examples including those we discussed in the class and/or by case studies illustrated in the textbook?
(13 marks)
The great majority of supply chain professionals are between entirely centralised and completely decentralised. Size of the company, region, expansion pace, buying category, or industry all influence whether a much more centralised or decentralised organisation is preferable. "As an industry matures, there is greater rivalry and quantifiable terms," "Rightly or unjustly, procurement begins standardising." In industries such as automotive or petroleum & gas, whose goods are similar over the world, centralization is a superior option. If a firm is rapidly expanding, the flexibility of a decentralised approach may be more significant than cost saving. "The same is true for more proposal enterprises," Once again, the query may be more buy category-based than organizational-based, thus complicated service purchases are frequently better suited for decentralised purchasing." The main benefit of a hybrid construction is enhanced efficiency. This framework ensures that the proper amount of work is given to the right specialists at the right time, maximising resource utilisation and preventing waste. Even when resources are scarce, this organisation performs admirably. Hybrids between the public and private realms include the following characteristics: Ownership is shared. Similarly with company, there is goal incongruence as well as distinct institutional semantics. Sources of finance are diverse.
What are the common movement types used in several logistics processes in ERP? Briefly explain each movement type in terms of a process step, central transaction document, and whether there is a physical movement or not in each movement type.
(12 marks)
The common movement types are explained below- Distribution- Because it covers the flow of products delivery or transportation, distribution is a critical component of the logistics business. ERP software gives solutions for successfully organising distribution by centralising all information. This data is helpful in optimising the handling and delivery of items, as well as ensuring that they arrive on schedule. The technology also makes it easier for vendors, wholesalers, retailers, or drivers to communicate real-time information. Staff management that works- The ERP system streamlines personnel managerial functions. As a consequence, HR personnel may automatically monitor workers' working time, rest hours, leave, and productivity. Layers of security are provided by cloud ERP for businesses. Furthermore, it offers data backup covering information including such payrolls, agreements, private details, attendance, and so on. As a result, the client will have access to the data in the event of a power loss, natural disaster, or security compromise. It will encrypt data in order to avoid data theft and unauthorised access.
Question 3
Experienced practitioners emphasize that, investing in an ERP system will not automatically enhance customer satisfaction through effective and timely order fulfillment. They point out that fundamental weaknesses in the order fulfilment process need to be first addressed.
Given the above statement, explain, giving reasons and simple illustrative examples, the importance of the following two stages of an order fulfillment process in enhancing customer satisfaction.
Order selection and prioritisation
Post-sales service
(Total of 10 marks; 5 marks per part)
ERP system can provide numerous benefits and tool . One significant and frequently overlooked advantage is increased customer gratification as a result of the higher level of service a business can provide an ERP in place. Customer retention as well as loyalty are improved by customer satisfaction, which is extremely attractive in competitive industries. Today's Soft engine WordPress Spot is really about how an ERP, including such SAP Business SPEEDY DELIVERY BLANKET AND REGULAR ORDER MANAGEMENT GREATER INVENTORY VISIBLE SAP BUISSNESS ONE CRM EASY ACCESS TO COUSTMOR INFORMATION After-sales provider refers to any type of service delivered after they have purchased the product. It is provided by such a retailer, manufacturer, or a fourth customer service in certain companies as a marketing technique. After-sales services typically are including warranty, mentoring, repair, and other facilities. This system ensures that the customer get more out of their purchases while still building brand recognition because happy customers tend to buy again. A excellent on service can result in positive comments for the person's performance. Support work station and help desk services provide help and support through technical help, a computer chip, mobile phones, or other industrial equipment. A further type of assistance is offered, such as email, emails, or social media sites to respond to customer queries. There really are automated phone lines that provide solutions to complex issues from any place at any time using the world wide web.
In the SAP-ERP order fulfillment process, explain the meaning and importance of the following concepts/terms.
Triggers based on salesperson action
Partner function
Transfer order
(Total of 15 marks; 5 marks per part)
Sales people can use trigger events to their benefit if they fully study the types of their ideal purchaser account (ICP). Sales managers should extensively identify the capabilities of a perfect consumer, that also include everything from basic facts like size of the company, sector, as well as location to technology change, income, and rate of growth. These features are not synonymous with stimuli. Qualities are the foundational quantifiable or quantifiable aspects of the a company. This is not sufficient to investigate a firm's features. We also must understand who, between our targeted customers, will make purchasing decisions for our product or service and what factors that influence some these decisions. New Job Opening Hiring Increases Mentions in the News Changes in Office Location Raises money Website Improvements Changes in Customer Role Changes in the Buyer Persona Role The Partner Function" refers to the people and institutions with whom business is done and thus are engaged in any type of business transaction. Partner features are widespread used in the ECC scheme to describe which partner performs what actions or processes for the attached client. The Relationship dedication procedure, which defines which customer performs what different kinds of deeds for another customer, is among the most processes that uses the Partner purpose. The Partner function's involvement in ECC: The partner role connects one consumer to another that perform a particular action again for referred client. This is used once again in the Partner creation procedure to identify the related consumer. Relationship functions take the stage in the ECC scheme since there is no relationship normative framework other than Primary contact. Document in use for carrying out goods movements with the assistance of Warehouse Operations. A transfer order can be based on rational, physical items moves or stock changes. Those were some instances Chooses, Putaways, Adjustments are being posted, Decompiling ,Stock Usually, the transfer schedule is placed with a regard to a source text from WMS or the other Erp software principle components. A source text can be any of the ones that follow: Shipping documentation The necessity to transfer Material paperwork Change realise posting
Question 4
Explain briefly why it is said that, "In reality, sales and operations planning strategy will fall in between a level strategy where the production rate is constant and a chase strategy where the approach is responsive."
(10 marks)
A company has a steady regular production rate of 200 units a month. The forecast for the next 6 months is as follows.
| | | | | | | |
| --- | --- | --- | --- | --- | --- | --- |
| Month | 1 | 2 | 3 | 4 | 5 | 6 |
| Forecast demand (units) | 230 | 200 | 240 | 240 | 250 | 240 |
The cost of producing one unit by the company is $35. The maximum number of units that can be produced each month by working overtime is 20 units. If more are needed, their production can be outsourced as needed. The cost of overtime to make one unit is $70. The cost of outsourcing one unit is $80.
If the company decides to adopt a 'chase strategy' what would be the total cost for the next 6 months. Marks will not be awarded unless the working and calculations are shown clearly.
(15 marks)
Question 5
What is a three-way match of invoice verification? What is its purpose? What transaction documents are involved in three-way match? Explain how any discrepancies of invoice verification step are managed in an ERP system environment, by identifying key attributes/fields of the material master for accepting and/or rejecting the invoice during this process step.
(12 marks)
The involves comparing the purchase requisition, invoice, and receipt to ensure they match prior to actually authorising the invoice for pay-out is known as four matching. If they fit, the invoice from of the supplier will be authorised for pay-out. A three-way match could indeed help to determine whether a receipt should be paid throughout part or full. Three-way pairing can be thing and labour-intensive since both supplier and the buyer will devote time and resources to completing the required paperwork. The procedure also necessitates that if both parties verify and send files back and forward between. Even so, the three-way game process is a successful company tactic for both buyers and suppliers. Depending on the results of the agreements with the seller, you can take a variety stages: Recognize the price difference as well as send in the invoice with matching inconsistencies. Post the bill after revising the invoice to the estimated amount. Ask a full refund and a new, corrected bill from the seller. In actuality, there is no "each size fits all" remedy. Standard procedures are determined by ones organization's buying and finance mechanisms. Even so, in our perception, dealing with sales order blocks before they occur can also be cleaner, easier to rail, and more flexible. This methodology is partially due to SAP Invoice Manager rules that allow for a flexible process flow for consensus building.
Identify and explain briefly processes that trigger the procurement process in ERP, with reference to the link between the trigger and the first step of the procurement process. Explain how the goods receipt process step triggers other processes, in terms of what processes and master data are involved. What are the specific updates of master data and creation/updates of transaction documents in the goods receipt process step and their implication/s on other processes?
(13 marks)
ERP system purchasing is a scheme for controlling costs of goods purchasing in business owners in order to make them more effective. This scheme governs the entire products acquisition process, from stock requests to stock and invoice receivables. This game's function would be to accomplish and accurate the audio during the acquisition process. Generally, there seems to be a good degree of fraud inside the acquisition process. As a consequence, you necessitate this system to prevent those problems. Here is the first step in the purchasing procedure The supply chain cycle begins when a few of an organization's functional departments did require goods or services from a certain supplier. As a side effect, the first step with in procurement phase is to identify and integrate the needs of the all the business units in just an agency. The outbound delivery receipts process is a critical part of the supply chain. This process includes alert, inbound delivery, subsequent stowing of commodities, and receipt posting of the customer order after the buyer order is issued. The outbound delivery phase started when the goods are staged now at vendor's shipping occasion and ends once the ship-to party posts the products' receipt. Make a proforma invoice or a scheduling collective bargaining agreement. A goods reception point can be calculated as follows. If you begin receiving a shipping confirmation email via File Transfer, the system simply generates an inbound delivery (EDI).If you do not use Automation to connect with your supplier, you can establish an inbound transfer manually.If absolutely needed, repack the goods.Create a copy in the warehouse to hold the materials.Send in the proforma invoice.
END OF MID-TERM EXAMINATION PAPER
Get expert help for BUSM7059 Logistics Processes in Enterprise Resource Planning and many more. 100% safe, Plag free, Order Online Now!

No Fields Found.