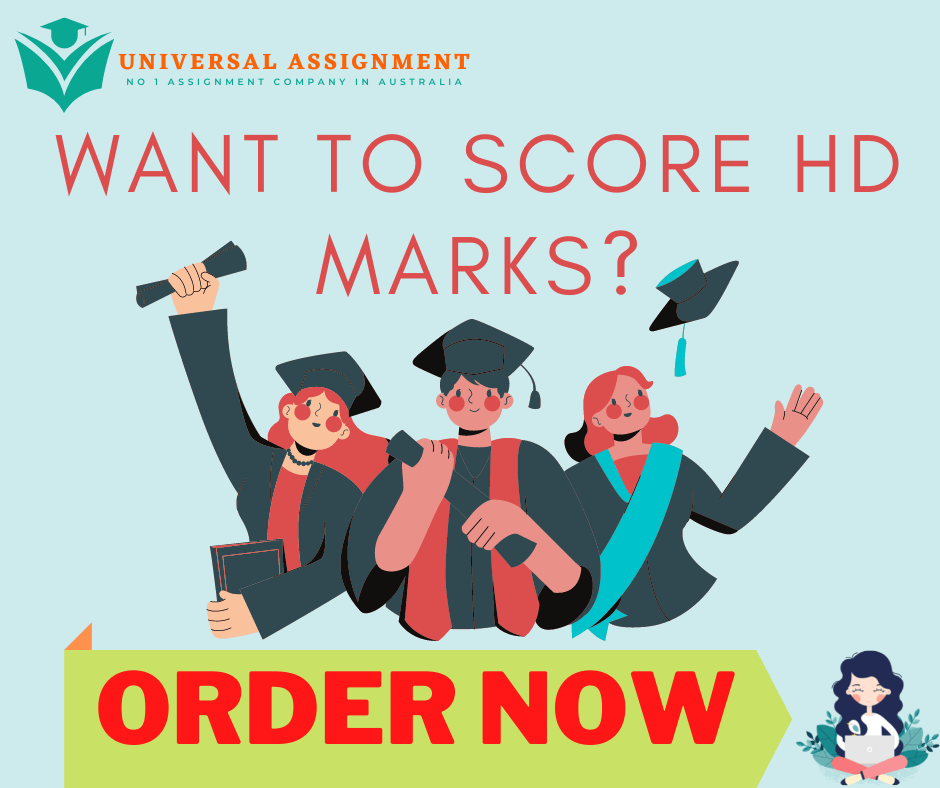 [Note: This is a templete file as provided by the institute. The answers are added to the adequate positions.]
STUDENT ASSESSMENT BOOKLET-I
CHCAGE001 Facilitate the Empowerment of Older People
Suite 203, 11-15 Deane Street Burwood, NSW, 2134
Email: info@advancecollege.edu.au
RTO Code: 45342
Student Name: ___________________________

© 2020 Advance College
Advance College is a trading name of Australian Newtown College, RTO 45342.
This Student Assessment Booklet-I includes Task 1 for assessment of CHCAGE001 Facilitate the empowerment of older people.
This unit requires that you complete 3 assessment tasks. You are required to complete all tasks to demonstrate competency in this unit.
| | |
| --- | --- |
| Assessment Task | About this task |
| Assessment Task 1: Written questions | You must correctly answer all questions to show that you understand the knowledge required of this unit. |
| Assessment Task 2: Role play | In this role play you will need to work with a new client and respond to their goals and aspirations. You will also need to employ a flexible, adaptable and person-centred approach to empower the client, recognise and respond appropriately to situations of risk or potential risk and use oral communication skills to maintain positive and respectful relationships. |
| Assessment Task 3: Workplace project | You are to work with a real aged care client to determine ways in which they can be empowered and achieve their goals and aspirations. This task requires you to complete a detailed client report of your experiences and outline the details of the interaction you had with the client. Your workplace supervisor will need to sign off to confirm the report accurately reflects the interaction you had with the client. |
Supporting Resources
You may like to look at the following websites, books and documents for more information about the topics related to this unit:
Arnott, G 2011, The Disability Support Worker, Pearson Australia, Frenchs Forest, NSW.
Croft, H 2013, The Australian Carer 3rd edn, Pearson Australia, Frenchs Forest, NSW.
How to Submit Your Assessments
When you have completed each assessment task you will need to submit it to your assessor.
Instructions about submission can be found at the beginning of each assessment task.
Assessment Task Cover Sheet
At the beginning of each task in this booklet, you will find an Assessment Task Cover Sheet. Please fill it in for each task, making sure you sign the student declaration.
Your assessor will give you feedback about how well you went in each task, and will write this on the back of the Task Cover Sheet.
Prerequisite
The prerequisite for this unit is NIL.
The candidate must show evidence of the ability to complete tasks outlined in elements and performance criteria of this unit manage tasks and manage contingencies in the context of the job role. There must be evidence that the candidate has:
responded to the goals and aspirations of at least 2 older people, 1 in a simulated environment and 1 in the workplace:
employing flexible, adaptable and person-centred approaches to empower the individual
recognizing and responding appropriately to situations of risk or potential risk
used oral communication skills to maintain positive and respectful relationships
The candidate must be able to demonstrate essential knowledge required to effectively complete tasks outlined in elements and performance criteria of this unit, manage tasks and manage contingencies in the context of the work role. This includes knowledge of:
structure and profile of the aged care sector:
residential aged care sector
home and community support sector
current best practice service delivery models
relevant agencies and referral networks for support services
key issues facing older people, including:
stereotypical attitudes and myths
the impact of social devaluation on an individual's quality of life
implications for work in the sector, including:
concepts of positive, active and healthy ageing
rights-based approaches
person-centred practice
consumer directed care
palliative approach
empowerment and disempowerment
re-ablement and effective re-ablement strategies
the ageing process and related physiological and psychological changes, including sexuality and gender issues
strategies that the older person may adopt to promote healthy lifestyle practices
legal and ethical considerations for working with older people, including:
codes of practice
discrimination
dignity of risk
duty of care
human rights
privacy, confidentiality and disclosure
work role boundaries – responsibilities and limitations
work health and safety
indicators of abuse and/or neglect, including:
physical
sexual
psychological
financial
reporting requirements for suspected abuse situations
the impact of own attitudes on working with older people
For all documentation on the performance criteria and assessment requirements of the unit CHCAGE001 – Facilitate the empowerment of older people, please refer to the training.gov.au website with this link: https://training.gov.au/Training/Details/CHCAGE001.
Students: Please fill out this cover sheet clearly and accurately for this task.
Student Name


Assessor Name


Unit: CHCAGE001 Facilitate the empowerment of older people
Assessment Details
Assessment Type
Written/Oral questions Role play Workplace Project
Agreement by the student
Read through the assessments in this booklet before you fill out and sign the agreement below. Make sure you sign this before you start any of your assessments.
Have you read and understood what is required of you in terms of assessment?
Yes
No
Do you understand the requirements of this assessment?
Yes
No
Do you agree to the way in which you are being assessed?
Yes
No
Do you have any special needs or considerations to be made for this assessment? If yes, what are they? …………………………… ………………………… ………………… ……… … … .………………………………………….
Yes
No
Do you understand your rights to appeal the decisions made in an assessment?
Yes
No
None of this work has been completed by any other person.
Yes
No
I have not cheated or plagiarised the work or colluded with any other student/s.
Yes
No
I have correctly referenced all resources and reference texts to complete these assessment tasks.
Yes
No
I understand that if I am found to be in breach of policy, disciplinary action may be taken against me.
Yes
No
STUDENT DECLARATION
I, , certify that the statements I have attested above have been made in a good faith, are true and correct. To the best of my knowledge and belief, these tasks are my own work.
Student Signature: …………………………… Date: …………… /……………../……………………………..
ASSESSMENT TASK COVER SHEET – Attempt 1
| | | |
| --- | --- | --- |
| Result | Satisfactory (S) | Not Yet Satisfactory (NYS) |
ASSESSOR FEEDBACK (Assessment Task 1)
Assessors: Please return this cover sheet to the student with assessment results and feedback.
Assessor signature: Date:
ASSESSMENT TASK COVER SHEET – Attempt 2
| | | |
| --- | --- | --- |
| Re-assessment Result | Satisfactory (S) | Not Yet Satisfactory (NYS) |
ASSESSOR FEEDBACK (Assessment Task 1)
Assessors: Please return this cover sheet to the student with assessment results and feedback.
Assessor signature: Date:
ASSESSMENT TASK COVER SHEET – Attempt 3
Re-assessment Result
Satisfactory (S)
Not Yet Satisfactory (NYS)
ASSESSOR FEEDBACK (Assessment Task 1)
Assessors: Please return this cover sheet to the student with assessment results and feedback.
Assessor signature: Date:
ASSESSOR DECLARATION
I declare that I have conducted a fair, valid, reliable and flexible assessment with this student, and I have observed the student demonstrate unit outcomes through consistent and repeated application of skills and knowledge over a period of time and provided appropriate feedback. Signature: Date:
STUDENT FEEDBACK AND ASSESSMENT APPEALS
You can make an appeal about an assessment decision by putting it in writing and sending it to us. Refer to your Student Handbook for more information about our appeals process.
I have received my assessment result and I am satisfied with the given feedback for this assessment.
I am not satisfied about my result and I would like to appeal regarding my result.
Student Signature: …………………………… Date: ……… /………../………………
| | |
| --- | --- |
| ASSESSMENT TASK 1: WRITTEN QUESTIONS | |
| | Task summary: This is an open book test – you can use the Internet, textbooks and other documents to help you with your answers if required. You must answer all questions correctly. Write your answers in the space provided. If you need more space, you can use extra paper. All extra pieces of paper must include your name and the question number/s you are answering. You may like to use a computer to type your answers. Your assessor will tell you if you can email them the file or if you need to print a hard copy and submit it. |
What do I need in order to complete this assessment?
Access to textbooks and other learning materials.
Access to a computer and the Internet (if you prefer to type your answers).
When do I do this task?
You will do this task in your own time consulting with your trainer/assessor.
what do I need to do if I get something wrong?
If your assessor marks any of your answers as incorrect, they will talk to you about resubmission. You will need to do one of the following:
Answer the questions that were incorrect in writing.
Answer the questions that were incorrect verbally.
Instructions to students:
Question 1
Fill out the table below to show your understanding of the structure and the profile of the aged care sector.
Aged care service delivery models
Briefly describe each of the following:
High level residential care Care of high level Residential services provide residents with 24-hour care and staffed by nurses and staff. In general, these facilities are best suited for people who have other medical conditions or who are in the later stage of dementia.
Low level residential care 'low level care' (formerly known as hostel care) provides accommodation, dinners and personal care for a resident, for example help with dressing, showering and occasional care. Social work, diversionary therapy and allies of health care are other services available.
Collocated residential care The collocated residential care is to provide residential treatments at the same place for patients by eliminating the inconvenience of going back and forth from high to low or low care during their treatment period.
Home and Community Care (HACC) Home and Community care services (HACC) are available to the elderly and/or handicapped and their community carers. HACC services are jointly financed by and available at subsidised rates by the Commonwealth and the state/territory governments. In some countries, a large government agency is the main provider.
Community Aged Care Packages (CACP) Community Aged Care Packages (CACPs) for people who require low level care otherwise – for example, hostel care. Up to four hours of care can be provided by a CACP per week to replace any services provided by the Home and Community Care programme.
Extended Aged Care in the Home (EACH) Extended aged care packages at home (EACH) are individually designed and coordinated care packages designed to help vulnerable senior Australians live at home.
Consumer-directed care Consumer Directed Care is a term used in the elderly care sector to provide a way that enables recipients of services to choose and who should provide the services they want.
Palliative care Palliative care supports not only patients but friends and families as well. (Source: Flooring) At every stage of a severe illness, Palliative care primarily aims to provide support and improve the quality of life of the patient by tackling all symptoms of pain or distress.
Respite care Respite care supports you and your caregiver by giving both of you a short break. It can help you and your caregiver do things independently. It can help.
Support services
Identify three different types of agencies that can assist with support services for those who are ageing. Advocacy Australian Government Department of Health Age Page
Identify three different referral networks that can assist with support services for those who are ageing. • Australian Council of Social Services. • ACT Council of Social Services. • Council of Social Services of NSW.
Question 2
What does 'normal' ageing' mean? How can attitude and a healthy lifestyle improve the health and well-being of older people?
Normal ageing is the result of an advanced, in the absence of a disease, complex process. It should be noted that the ageing speed varies by person. Similarly, significant morphological and functional differences between persons of the same age can be observed.
Age attitudes can even affect your brain's health as you grow old. A recent study found links between negative opinions about ageing and the development of brain changes associated with the growth of Alzheimer's disease.
Explain how 'ageing in place' can be a positive approach for older people. Ageing in places is generally viewed as a good approach, which supports the elderly to live independently or as long as possible with help. This means, rather than in an institution or care centre, that elderly people prefer to live at home.
Provide a definition of 'active ageing'. Active ageing is the process of maximising health, participation and safety opportunities to improve the quality of life at age.
Explain how the palliative care approach helps people to maintain their comfort and quality of life in the final stages of their life. End of life and palliative care enhances the quality of life for someone with a life-limiting disease by providing services, advice, information and assistance. Life and palliative care offers families, friends and carers emotional and practical support.
What is a common misconception about older people and sexuality? Older adults cannot have sex because they're too old or ill in their bodies. And there can be decreases in sexual operation, but desire and interest remain. The use of medicines in both men and women to treat sexual dysfunction enables people to remain sexually active late into life.
Think of an issue that could arise in older age due to a person's gender – provide an answer for each gender. Some male-specific problems include hypogonadism, erectiles and prostrate and female enlargements, including postmenopausal disturbances, urinary incontinence and breast and lung cancer.
List five changes that occur to the human body as it ages.
Heart. Your heart pumps all day and night, whether you are awake or asleep. Bones, Muscles & Joints. Digestive System. Kidneys and Urinary Tract. Brain and Nervous System.















List two psychological changes that can occur due to ageing.
Decreased social contact – friends and family die- person may withdraw. Reconciliation with past-resolving conflicts, losses, acceptance.
Question 3
Write down your personal values and attitudes when it comes to older people. How do you believe that your attitudes and values may impact on your work with older people?
My personal values and attitudes towards older people is to be respectful towards them, keep motivated them, provide them healthy food.
New WHO research has shown that negative or age views are common towards older people. They also affect the physical and mental health of older people adversely. This research confirms the high frequency of ageing.
Fill out the table below about myths and stereotypes about older people. Identify at least three stereotypes related to ageing. Memory loss. Unable to drive. Serious illness. Identify at least three myths related to ageing. They can't learn new things. They are less productive. They take more time off sick.
Marginalisation is defined as treating a person or group as insignificant as or less important than others. Explain how an older person's quality of life can be impacted by marginalisation/social devaluation.
This exclusion limits their chances of contributing to society productively, which gradually contributes to poverty. These people not only contribute to problematic personalised, family and interpersonal relationships, but also to social isolation because of their immense financial and emotional stress.
Question 4
A personal care worker is asked by a client about what she can expect now that she has been diagnosed with Parkinson's disease. The PCW's father had died of Parkinson's so she felt well qualified to tell her all about the disease and what she could expect. She told her each of the stages that her father had gone through. The client seemed very overwhelmed but the PCW was happy that she had been able to explain things clearly for her.
Do you believe the worker adhered to the role and responsibilities of their job? Explain your answer.
The only solution is to make yourself known and approach your boss.
Checking and listing. Check your summary of work with a copy.
Please ask for a conference. Please request that your manager meet to explain your tasks.
Talk about the duties of your job.
To clarify paraphrase.
Continue up.
Imagine a client asked you to do something that is not part of your job role. You refuse but they push harder and say it will be fine, they're okay with it. What would you do in this situation? Be frank. Explain why or how close your time is, you're not the right person for the job. The other person will know that finding someone else is easier. But be willing, if it is really appropriate, to accept the job, and to take your best shot or rearrange your priorities.
Give three examples of how a worker could overstep work role boundaries. The ability to share and not take over information and skills. Having a good approach. Be conscious of practical objectives and constraints – ensure that you recognise the strengths, needs, priorities and support needs of each individual. Coherence and desire to achieve.
Give three examples of the limitations faced by a worker in their role in the aged care sector.

If the consumer resists care for the service.
Transport to – appointment arrangement.
Various shifts and hours management
Communicate with health professionals from outside.
To cope with a health decline.

Work health and safety is important regardless of the work sector. List three important work health and safety responsibilities of an employee in the aged care sector.

Take reasonable health and safety care of yourself.
Take good care of the health and safety of someone else.
Use proper safety regulations.
Collaboration.

Explain your duty of care as a personal care worker. The theory of care is that you must prevent actions or omissions that can fairly be foreseen to damage others. This means that you need to predict and avoid threats for your customers.
Explain how a code of ethics guides your work in the aged care sector.
These principles are supported by ethical principles and standards of practise. A person with ageing life care is truthful, attentive and responsible for service provision. A person with ageing care often does so in accordance with the professional principles specified in this Code.
What is the legislation you must adhere to in your state or territory in regards to anti-discrimination? Employers are against the law to discriminate against workers and employees or to encourage discrimination and abuse within their organisations. Employers in NSW must not wrongly treat and threaten work applicant(s) and employee(s) for their age.
Provide three ways in which clients in aged care may experience discrimination.
Involvement The discrimination. Sexual guidelines. The parent's status.
Question 5
Briefly describe the concept of confidentiality. Assume that you are on your work placement and experience something that you want to tell your friends and family. Telling your friends and family means that you would need to talk about a client's situation and potential give identifying information about them.
Should you share your experiences?
Confidentiality forbids unauthorised use or disclosure of information and ensures that this is possible only for those allowed to access information. Privacy is a term loosely connected to personal details most frequently. Confidentiality of personal information is the purpose of privacy.
You are completing your assessments for this course and need to document your experiences with three older people. Two of your clients are more than happy for you to write about them. The third client is concerned about their privacy and how the information is going to be used.
List five things you could tell your client to reassure them their privacy will be maintained.
Physical Safety Address.
Providing Written Security Information.
Offer Secure Email. …
Be clear about how information is going to be used…
Discuss information disposition. Information.
Identify the legislation you must adhere to in relation to privacy and confidentiality. Provide a brief description of its requirements.
The GDPR 2016 provides for the use of this data to balance the right of the user to confidentiality and to make use of that information.. The General Data Protection Regulation (GDPR) The GDPR 2016 replaces the 1998 Data Protection Act. The GDPR will be implemented.
Briefly describe the concept of disclosure. In your answer, list two situations where you would need to disclose/report information a client tells you? List three examples of when workers may be required to disclose information.
Open Disclosure is "an open dialogue between an elderly care provider and others who receive old-age care services when things go wrong that has damaged or may cause harm to an elderly individual.
Question 6
Explain how person-centred care assists older people to feel in control of their care.
The provision of person-centered treatment includes the participation and support of patients in their decisions… The patient is more regulated in his life and less dependent on healthcare. In the other hand, you will have more time to look after patients with greater dependence.
Explain how a worker in the aged care sector can empower their clients. Approval of supportive work practises e.g. needs-based evaluation, diversity assessment, appreciation of human rights, inclusion in the care plan of risk assessment.
Explain how disempowerment can impact an older person, and how it can also impact the aged care worker when providing care.
The disempowerment mechanisms of the elderly are difficult, but their consequences are obvious. The old age stigen helps elderly people to be marginalised and keep them from influencing their health and social care from being excluded from society and from its decision-making processes generally.
Question 7
Jeremy has dementia. He now ignores his personal hygiene and is incontinent. He will follow simple instructions.
What personal care support does Jeremy need? As Jeremy's personal care worker, how would you encourage his participation and independence?
Begin slowly with everyday choices. Patience is needed to promote freedom. Enable friends and lifestyle to choose from. Provide the power to take decisions.
Jaydia is very hard of hearing. He wears hearing aids that assist, but he still has difficulty hearing. He finds his deafness very socially isolating and tends to withdraw.
As a personal care worker, how could you support Jaydia with this problem?
I will help Jaydia by providing them hearing machine, So that she can hear properly.
Hamish is dying of cancer. There is a treatment available but he chooses not to go ahead with it saying that he does not wish to prolong his life. He decides he is going to travel and do some things he has always wanted to do but never has. He has planned a tandem sky dive and white water rafting. He seems the happiest he has been since his diagnosis.
How will Hamish's 'dignity of risk' influence the life he has left to him?
Hamish is entitled to choose his way of life for the rest of his life. This affects the quality of life more than life, but the chances of something wrong are higher.
Question 8
Participating in the community is important for many people. As people age, community engagement can often become more difficult, think of a person you know who is elderly or imagine yourself as elderly and frail.
What types of community participation do you think is important so an aged person can engage socially and undertake their tasks of daily living? What challenges are there?
Active life involvement is a key factor for healthy ageing. Research suggests that group involvement in late life is closely linked to health and well-being. Survey results show a sample of strongly committed old African Americans who have good perception of their communities in reasonable health.
Choose one of the challenges that you identified above. What support could be given to someone so they can continue their community participation?
Community participation Funding is designed to wrap community life secondary to jobs flexibly or to support it otherwise as a primary objective. This service includes including people with no disabilities, who are not compensated or unpaid caregivers in integrated group settings.
Question 9
List three indicators for each type of elder abuse in the table below.
Type of elder abuse
Indicators
Physical abuse
Cuts, abrasions, bruises, or swelling unexplained. Cigarette scalds or burns unexplained. Burning or tagging on the branches, legs, collar, torso.
Psychological


The verbal or nonverbal incidence of emotional or mental angst is elderly psychological violence. In general, the abuser repeats a behaviour pattern over time to manipulate the victim through intimidation.
Financial
Inexplicable bank withdrawals. Extraordinary bank account operation. Bills that are unpaid.

Unmistakable scarcity.
Sexual
An explicit sexually transmitted illness (STD) Thigh blowjob or vaginal blowjob. Bloodybuilding, discomfort, or genital irritation.

The relationship between the carer and the elderly is inappropriate.
If you suspected that a client was being abused, what must you do?
Contact the service manager The employees who were made aware of the suspected, witnessed or alleged abuse and negligence must immediately report orally to the supervisor after protecting them against further damage, responding to the medical needs of the client, and calling emergency services (if required).
Question 10
Harry has a fall during one of his walks. You help him up and assist him back to his room.
He appears to be okay, but is shaken.
What should you do to report the incident (both verbally and in writing)?
Harry falls when he was walking and I helped him to get back to his room now he is okay.
Why is it important to report this incident given that Harry does not appear to be injured?
Because if he was injured then take him for medication and proper checkup.
Elsie saw Harry fall. She comes up to you and starts asking questions about Harry. 'Why did he fall?', 'Why does he walk so badly?', 'Did he have a hip replacement like I did?'
How would you respond to Elsie? Why would you respond in this way?
I will respond to Elsie in a polite way and explains her to whole incident.
Question 11
Provide a definition for each of the care approaches below.
| | |
| --- | --- |
| Care approach | Definition |
| Person-centred approach | An approach that focuses on the person is the person in the centre of the service and viewed first as a person. The emphasis is on the person and what they can do, not their illness or handicap. The support should be aimed at achieving the goals of the individual and adapted to its needs and special circumstances. |
| Enabling/reablement approach | The plan is to help Reablement reestablish day-to-day living and community relationships with a time-limited, goal-oriented programme, through a planned approach to community care and services. NSW encourages service providers to follow "enabling approaches" to community support. |
| Rights-based approach | An approach focused on human rights ensures that people and groups are made aware of their rights. It also means they should be completely assisted in developing policies and practises that impact their lives and, where possible, in claiming rights. |
Explain how each of the care approaches below could be provided by a carer. An example has been done for you.
| | |
| --- | --- |
| Care approach | Example of how this can be provided |
| Person-centred approach | Example answer: We discussed all the care options with Mrs. Brown and answered all the questions. At the end of the discussion she decided that she would like assistance to shower but she will continue to clean her teeth and dress herself unaided. She said that she may need help with buttons sometimes. |
| Person-centred approach | You have to choose what food they want at mealtime. Together, decide what the patient will wear this day, taking practicality and desires into consideration. Alter the time of bed and wake time for patients, depending on how productive they feel. |
| Enabling/reablement approach | Recreational increase the freedom of the service users, extend the capacity of individuals to live at home and eliminate or minimise the need for on-call care hours (in comparison with standard home care). |
| Rights based approach | It incorporates in humanitarian strategies, programmes, facilities and processes international human rights and humanitarian law standards and principles relating to violence against women. |
Question 12
Research a best-practice aged care program (for example, you might choose the Eden Alternative or Active Service Model).
In one to two paragraphs describe the program and why it is 'best practice.'
The Encouraging Best Practice of Residential Aged Care (EBPRAC) was launched in 2007 in order to identify and develop sustainable strategies to encourage the implementation of existing evidence-based best practise guidelines for residential elderly care facilities.
Best practises an entrepreneurial wordpiece that describes the development process and a standard way of doing things that can be employed by many organisations. In ageing, we have travelled a long way. Best practise is an effort to offer elderly Australians the highest quality care.
Question 13
Mabel lives at home alone. She is a very independent woman and enjoys working as a volunteer in the community and also runs an art class. Mabel fell and broke her shoulder. She needed surgery and spent ten days in hospital. Once she was clinically stable, she was worried about how she would manage at home as she had no family close by. She was told that she would be dependent on support for activities of daily living for up to two months while her shoulder repaired itself.
Mabel was very worried that she would have to remain in hospital for that time, however arrangements were made for her to be discharged from hospital and receive assistance at home until she was able to be independent once more.
A care plan was set up and was planned to go for six weeks at which time it would be re-evaluated. Care included showering, dressing, cleaning, transport to physiotherapy, occupational therapy, and meals on wheels.
At her review after six weeks Mabel has very happy with her progress. She was going back to volunteer work one day a week and planning to restart her art classes next week. She had cancelled the meals on wheels the previous week as she found she was able to cook for herself now. It was agreed that she no longer needed home support.
Discuss the advantages that a reablement approach had for Mabel compared with more traditional models of care.
The idea that physical and mental decreases are permanent and inevitable as we age threatens regeneration. Some exercises and activities can help elderly people keep their coordination, stamina, cognition and balance and in some cases even recover it.
Question 14
Describe the concept of human rights. In your answer, refer to the foundation document developed by the United Nations that outlines our basic rights and freedoms.
Human rights are the fundamental rights and liberties of all people worldwide, from birth to death. Those fundamental rights are based on common values such as dignity, fairness, equality and autonomy. The values are legally defined and protected.
The Universal Declaration of Human Rights is an international document which states the fundamental rights and freedoms entitled to all human beings.
Identify three ways in which a client in aged care could have their human rights ignored.
Elderly people are stolen from the care funded by the Council and are left hungry and uncovered and face unchecked "ageism" to allow them to live in old age.
Question 15
List 5 strategies that an older person may adopt to promote healthy lifestyle practices both physiologically and psychologically.
Just Keep Moving. Exercise is essential for both the body and mind, Brown says.
Socialize at Your Senior Center.
Stay Involved in Family Gatherings.
Call on Friends.
Turn to Technology to Stay in Touch.
Go Back to School.

