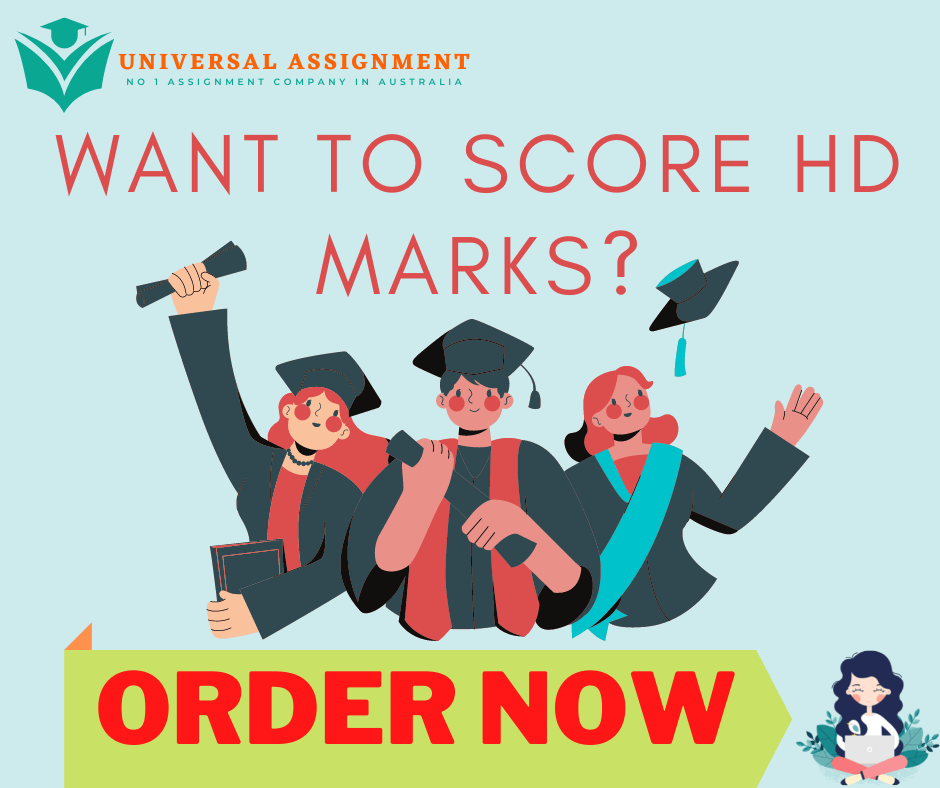 ITECH 7407
ITECHQuestion 1
Big Data Case Study – Procter & Gamble
Big Data Case Studies
Procter & Gamble whose products we all use 2-3 times a day is a 179-year-old company. The genius company has recognized the potential of Big Data and put it to use in business units around the globe. P&G has put a strong emphasis on using big data to make better, smarter, real-time business decisions. The Global Business Services organization has developed tools, systems, and processes to provide managers with direct access to the latest data and advanced analytics. Therefore P&G being the oldest company, still holding a great share in the market despite having many emerging companies.
Questions
Word limit (400 for all your answers to the three questions)
1. P&G has factories and labs in different countries around the world. Each location generates a lot of reports of different formats, in different languages, containing different aspects of information, due to the local auditing rules, staff preference, etc. Discuss how should such data be processed before sending for analysis? Justify your answer please.
2. The big volume of data are collected from P&G branches located in different geography locations. What kind of system architecture would you recommend P&G to use to store and analyse such data. Please justify your answer.
3. To steer the business at real time, the decision support system at P&G is available to everyone, based on a common data set, 38, 000 users. Discuss the advantages of this design, and the related issues/concerns.
Answer 1
Answer 2
Answer 3
Question 2
Harrah's High Payoff from Customer Information
In October 1937, Bill Harrah opened a bingo parlor in Reno, Nevada. He focused on customer comfort, running fair games, and ensuring that customers had a good time. In 1946, Harrah purchased The Mint Club, which took him from the bingo parlor business to full-scale casinos. After renovating the club, it was reopened as Harrah's Club and began the Harrah's style of casino entertainment. Harrah's was the "friendly casino," where employees knew the customers' names. In 1955, Harrah opened another renovated casino, this time on the south shores of Lake Tahoe. The gaming clubs at Harrah's Reno and Lake Tahoe were prosperous throughout the 1960s and 70s as Harrah continued to expand and improve these properties. By 1971, Harrah recognized that the practice of going to local bankers or competing gamblers to borrow money for supporting growth was limiting. He took his company public and became the first purely gaming company to be listed on the New York Stock Exchange.
Bill Harrah's vision for growth was continued by Philip Satre who led Harrah's entry into the Atlantic City market and was named president in 1984. In 1993, legislation was passed that allowed gambling on Indian reservations and riverboats. Seizing the opportunity, Harrah's quickly expanded into these ne w markets, through the building of new properties and the acquisition of Showboat casinos, the Rio All-Suite Casino, and Players International. Entering the new millennium, Harrah's had 21 casinos, making it one of the world's largest gaming companies. Harrah's has sites in every major U.S. market where gambling is allowed.
Harrah's Business Strategy
The decision to expand into additional gaming markets was a critical part of Harrah's business strategy. The growth of these markets was considered to be inevitable and helpful to Harrah's and the industry. As management thought about how it could create the greatest value for its shareholders, it was decided that a brand approach should be taken. With this approach, the various casinos would operate in an integrated manner rather than as separate properties. This was a radical paradigm shift in the gaming industry where casino managers historically ran their properties as independent fiefdoms and marketing was done on a property by property basis. With the new approach, there would be commonalties in the gambling experience for customers across the various casinos. Advertising and offers would promote the Harrah's brand. There would be recognition and reward programs for customers who cross-played at more than one of Harrah's properties. Harrah's mission was to build lasting relationships with its customers.
Also motivating the strategy were the experiences of some of the new Las Vegas hotels and casinos (e.g., the Bellagio and Paris) that had invested vast sums of money in lavish hotels, shopping malls, and attractions such as massive dancing water shows and a replica of the Eiffel Tower. While these malls and attractions have been highly popular, their great costs have cut investment returns in half. Harrah's wanted to take a different, more cost-effective route that not only attracted customers, but also maintained and enhanced customer relationships.
Critical to their strategy was the need to understand and manage relationships with their customers. They believed that strong customer service relationships build on a foundation of customer knowledge. To build this foundation, Harrah's had to learn about their customers' behaviors and preferences. They had to understand where their customers gambled, how often they gambled, what games they played, how much they gambled, and what offers would entice them to visit a Harrah's casino. Armed with this information, Harrah's could better identify specific target customer segments, respond to customers' preferences, and maximize profitability across the various casinos.
A key addition to the Harrah's management team was Gary Loveman who was named Chief Operations Officer (COO). This former Harvard professor had the understanding and skills needed to analyze customer behavior and preference data and to put programs in place to capitalize on this knowledge. He helped make Harrah's customer relationship management (CRM) strategy a reality.
To generate the necessary data, Harrah's had to make a substantial investment in information technology. It had to capture data from customer touch points, integrate it around the customer, and store it for later analysis. In order to understand customers' preferences, Harrah's had to mine the data, run experiments using different marketing interventions (i.e., special offerings), and learn what best met customers' needs at the various casinos. From these requirements, Harrah's Winners Information Network (WINet) emerged.
WINet: Creating a Single Customer View
In 1994, Harrah's began work on WINet under the leadership of John Boushy who at the time served as Harrah's CIO and Director of Strategic Marketing. The purpose of WINet was to collect customer data from various source systems, integrate the data around the customer, identify market segments and customer profiles, create appealing offers for customers to visit Harrah's casinos, and make the data available for operational and other analytical purposes. The repository for this data uses a patron database (PDB) that served as an operational data store. It provided a cross property view of Harrah's customers. In
1997, Total Gold, a patented customer loyalty program was put in place, through which
customers could earn points for their gambling activities (e.g., playing slot machines) and redeem their points for free retail products, rooms, food, and cash. The marketing workbench (MWB) was also implemented to serve as a data warehouse for analytical applications.
The development of WINet was not without problems. For example, some complicated queries on MWB, originally an Informix database, took so long to run that they never finished within the computing window that was available. NCR, which had been providing bench marking services for Harrah's, offered to run the queries on their Teradata database software and hardware. The performance improvement was so dramatic that NCR was brought in to redesign the system on NCR Teradata and NCR WorldMark 4700 UNIX System.
By 1999, PDB had increased in size to 195 GB and stored data on over 15 million customers, while MWB stored 110 GB of data. The MWB was smaller than PDB because performance problems on the data warehouse limited the amount of historical data that could be stored. At the same time that Harrah's was considering moving to NCR, a decision was made to review the data access tools that marketing used. The outcome was a switch to Cognos Impromtu and SAS. Marketing analysts at the corporate and individual property levels use Impromtu to run predefined reports and queries and to execute ad hoc queries. Analysts use SAS for market segmentation analysis and customer profiling.
Data and Source Systems
Data is captured and collected from a variety of source systems. The hotel system records the details of a customer's stay, demographic data (e.g., home address), and preference data (e.g., smoking or non-smoking room). Data recorded from tournaments and special events (e.g., wine tasting weekend, slot machine tournaments) are included. Most players obtain a loyalty card (e.g., Total Gold) which they use to obtain points that can be redeemed for rewards (e.g., free meals, tickets to shows). In the case of slot machine play, the customer inserts the loyalty card into the machine and every play is recorded. With table games (e.g., blackjack), the player gives the card to the dealer and the pit boss enters into a PC networked to PDB the game played and the minimum, average, and maximum amount bet over a period of time (e.g., typically every two hours). After a customer visits a casino and is in Harrah's system, he or she is a candidate for special offers (e.g., $50 in free chips if the customer returns within the next two weeks and plays for at least three hours). Data on the offers made and redeemed are recorded for each customer.
A variety of source systems are involved. Some of them are very specific to the gaming industry, such as the slot data system, which captures data automatically from slot machine play. Others such as the hotel reservation system are more generic and involve human data entry. The systems that require human input use IBM 5250s or Rumba terminal emulation for data access or entry. All of the transactional systems run on IBM AS400s. Harrah's has no mainframe.
Patron Database
At the end of the day for each source system (the definition of "end of day" varies with the system), relevant data is extracted for loading into the PDB. First, however, validity and "saneness" checks are performed. Checking for a valid address is an example of a validity check. A saneness test checks whether the data is reasonable, such as the "drop" from a 25 cent slot machine (e.g., a $1000 drop in an hour is not reasonable). Data that fail a test are placed in a suspended file and manually reviewed. At 7:00 a.m., the data is loaded into PDB from the casino, hotel, and event management systems. The load is completed and available for use by noon. In terms of source systems, no matter which casino a customer goes to, the details of every visit are captured and ultimately find their way into PDB. The data is available by customer, casino, hotel, event, gaming product, and tracked play. Every customer is assigned an identification number, and the data about the customer are joined using the ID as the primary key. Unless needed (e.g., such as with a promotional offer), customer names and address are not used with Harrah's applications.
Marketing Workbench
Marketing Workbench (MWB) was created to serve as Harrah's data warehouse. It is sourced from the patron database. MWB stores daily detail data for 90 days, monthly information for 24 months, and yearly information back to 1994. Whereas PDB supports on- line lookup of custome rs, MWB is where analytics are performed. Marketing analysts can analyze hundreds of customer attributes to determine each customer's preferences and predict what future services and rewards they will want. For example, Harrah's might award hotel vouchers to out-of-state guests, while free show tickets would be more appropriate for customers who make day trips to the casino. A major use of MWB is to generate the lists (i.e., "list pulls" in Harrah's terminology) of customers to send offers to. These lists are the result of market segmentation analysis and customer scoring using MWB.
Operational Applications
The Patron Database supports a variety of operational applications. For example, a valued customer may be a first time visitor to a particular Harrah's property. When the customer checks in to the hotel, the service representative can look up their profile and make decisions about how to treat the customer, such as offering free event tickets or meals. Another example is a pit boss who notes that a valued customer has been gambling heavily for a long period of time relative to the customer's profile and gives the customer a coupon for a free show.
Questions
Word limit: 500 for your answers to all questions.
Ques1. Discuss the factors that drove Harrah's customer relationship strategy.
Ques2. Discuss whether Harrah's business and IT strategies were aligned, and what factors contributed to or detracted from achieving alignment.
Ques3. Discuss the integration between Harrah's patron database and the marketing workbench.
Ques4. Draft a system architecture including all the key components introduced in the case study and the data flows among them, and discuss how the data is shared among these components. You can either draw it using drawing software (Viso, Powerpoint, MS Paint, etc.) or on paper and take a picture of it, and upload the file or your picture using the submission link.
Bottom of Form

No Fields Found.