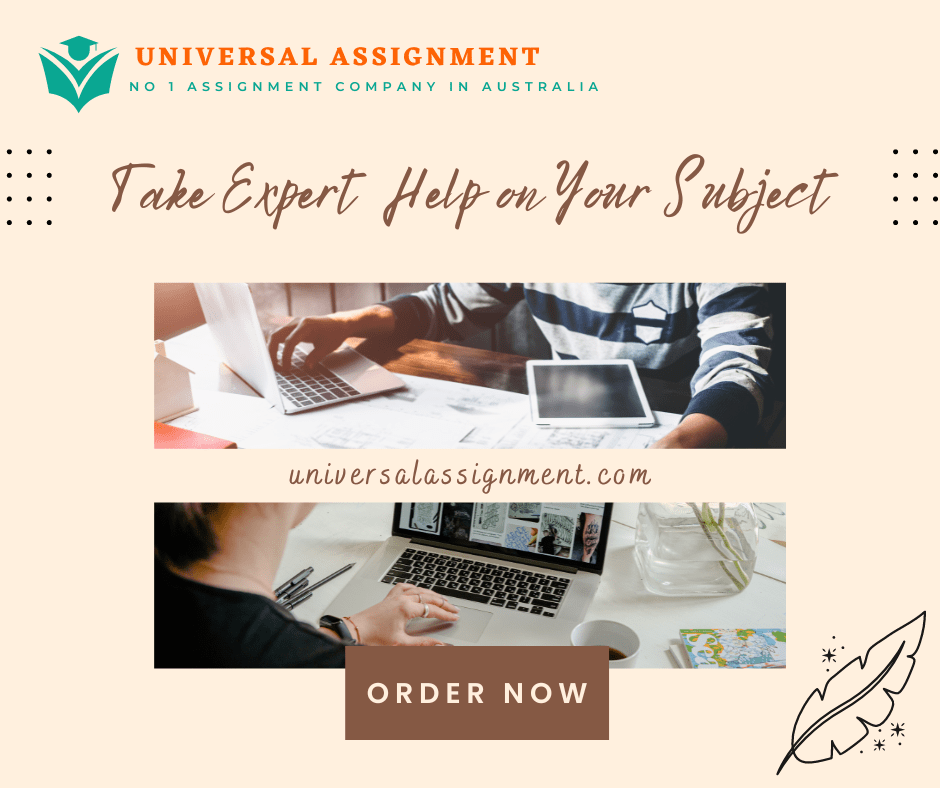 CASE STUDY: ETRICITY AU 2022
OVERVIEW. eTricity AU specialises in the production, installation, and maintenance of photovoltaic (PV) solar panel solutions for homes in the Victorian domestic market. eTricity AU was established in 2012 in Inverloch on the Bass Coast and, although the whole region is prone to wild winds, storms and erratic weather events, this idyllic town remains company headquarters to this day. Company founders, Brad Hill and Angelique Farelli, met while studying Information Systems at Swinburne University of Technology, however a passion for surfing, the environment and a rural coastal life took them to the region. Together they developed the eTric system combining solar panel inverters (to feed solar electricity into household Mains) and an advanced monitoring system that continuously tracks performance and use of the solar installation's contribution to the electricity supply of customers. eTric comprises two patented hardware and software devices (the inverter and the monitor) that eTricity AU installs in a kit mounted alongside of household electricity meter boxes when customers first buy their solar panels. eTricity AUs unique inverter converts DC electricity produced by photovoltaic panels into required AC electricity currents at levels of efficiency that the company claims cannot be matched by any of its competitors. Customers can also feed any excess electricity they create back into the local grid. eTric requires an Internet connection that is achieved via Wi-fi link from the kit to the customers household broadband. By monitoring solar usage eTric can present customers with live digital reports (communicated at 10-minute intervals) that they can use to optimise their consumption and make savings. A connector interfaces with the meter box to feed data, via the Internet, back to eTricity AU's data centre. Customers can access reports via any networked device including PC's, or the smartphones and tablets on the eTric App or in the home on an included eTricity AU wall monitor. The system provides reports of household electricity generation to the main electricity supplier that is critical for accurate tariff rebates or credits to be paid from the supplier to the customer. eTricity AU's high performing inversion and monitoring solution has made it a market leader in its field in Victoria with a reputation that it needs to protect.
MOBILE SUBBIES AND AN EXPANDING MARKET. While Angelique and Brad are still the company's chiefs, by 2016 they had employed six solar engineers to design, build and test prototype systems before updating and assembling the final product. Also in 2016, eTricity AU was incorporated to limit the financial liability of its founders and manage the legal responsibilities of the company, e.g., as the company earns more than $3 million per annum it is bound by the NPP and Australian Privacy legislation and the more recent Notification of Data Breaches Amendment. eTricity AUs components such as the casing, sensors and electronic parts for the final product were initially sourced in Australia, but in 2017 eTricity AU shifted manufacturing and basic system assembly to Guangdong, China. Nowadays licensed sub-contractors (subbies) complete distribution and installation of eTric units to households. eTricity AU continues to manage eTric's monitoring and reporting systems centrally, at the eTricity AU data centre, on behalf of its licensed subbies and in addition to charging the 'subbies' for their license and on- selling of products, eTricity AU charges an annual service fee to customers for the reporting system, with revenue from this now central to recurring revenue and profit. Angelique and Brad decided early on that they did not wish to develop the installation side of the business but recognised the value in retaining the technological advantage and income stream generated by the eTric intelligence system. They now focus on the research, development and innovation required to grow their network, while eTricity
AU's pool of trusted subbies are instrumental in growing the business by bringing in new customers. The subbies are always out in the field and access eTricity AU enterprise systems remotely on a wide range of BYOD mobile technologies.
Standards: All eTricity AU products are built to diligently comply with Australian standards and records proving national compliance can't be put at risk. eTricity AUs continuous product innovation requires time and energy to meet the requirements of communicating, testing and monitoring quality control for accreditation across standards for solar energy and it has become proficient in meeting the rigorous demands of reporting by incorporating information management that allows for the reuse of record and document templates for this. Competition in the solar energy space is fierce and, while eTricity AU has kept ahead of the game, its long-term competitive advantage also rests on maintaining documents unique to the company in the custom-made enterprise system, RecShareOne; which it uses to protect patented designs, and store, manage and transmit all company records associated with its business that are essential to a stable uninterrupted revenue stream. Surprisingly, Angelique mistrusts the system and keeps all the original designs for eTric in pride-of-place, in a wooden filing cabinet at home.
Confidential design: Between 2019 and 2022 the company has added a full suite of products for installation into solar powered apartment buildings based on new generation wireless technology. The work they now have underway with major Melbourne based construction companies who are installing their systems into apartments as they are built has become mission critical; It requires eTricity AU to work with, manage and store (digitally) architectural designs and plans with and from their business partners that are highly confidential. They seem ok with this risk; they continue to see their network of licensed subbies and household reporting system as the core to a revenue model that allows them their lifestyle. Their view is to aim for balanced approach to new product offerings in a small but growing domestic market. Their CFO, Josh Fraser would prefer a more aggressive market stance and is proposing lowering costs to sell fully assembled units to an international wholesale market. So far eTricity AU has avoided this strategy. The experience Angelique and Brad gained in the early years has provided them with a superior understanding of smart, environmentally friendly electricity monitoring systems but this can be frustrating for others as the pair sometimes overrides the decisions of their Board, design engineers and business managers and are known to give instructions that benefit so called "prestige" clients.
IS/IT INFRASTRUCTURE –RECSHAREONE. eTricity AU is sourcing components from around the world. Most of the underlying electronic components are standardised and ordered from large online B2B catalogues (product records contain descriptions, detailed specifications – tolerances, test data details and so on) and shipped to Guangdong for assembly. Maintaining the supply chain for manufacturing and assembly in China hasn't been easy and most orders are still managed by email. When a special component design is required (such as solar panels with Wi-Fi stations for an apartment building) technical specifications are couriered to a few selected suppliers so that they can tender for the work and send samples to eTricity AU. The samples are tested for quality and tolerance before eTricity AU's Chief Engineer, Felix South, personally selects each supplier. Once a supplier is selected, purchase orders are emailed through, along with instructions for delivery to the Guangdong assembler. All operational records associated with the exchange are maintained in RecShareOne. While this business process seems to work, maintaining the information trail, of important documents, sub-contractors, contracts,
suppliers, customers, orders, invoices, and receipts is placing a significant administrative burden the two data entry clerks overseeing the system. To support local business, a Wonthaggi based software-company was hired to build eTricity RecShareOne, almost 8 years ago, but the company no longer exists. Keeping up with changing business demands has required eTricity AU's IT department to develop "patches, extensions and workarounds" just to keep RecShareOne running. Rapid development means detailed documentation about the system was put to one side and changes made to the system have been dependent on a churning roster of Database Administrators and programmers to keep all systems operating. Jock Jordan was appointed to the role of Chief Data Officer in 2020 following a DDOS attack on eTricity AU's customer facing web servers over Christmas 2019 that resulted in a 4.5-hour outage and heightened security concerns around eTricity AU's weakest points; however, Jock is not a security expert and his brief, covering new data analytics, gives him little time for legacy systems. While eTricity AU does have an Information Systems Manager, Alain Monte Perrie, he has little direct authority, as he reports to the CFO, and -in any case – is preparing for retirement.
At the business level RecShareONe is becoming a problem too, the Accounts reconciliation officer responsible for banking, Sally Brent, exports and converts invoicing data daily, to CSV format, so that she can create the Excel spreadsheets she uses to reconcile accounts and complete banking from ledgers on her own desktop. While Jock has asked her not to do this work from her laptop, her busy schedule sometimes demands ignoring the 'IT guy'. Complicating matters, it is not possible to share customer transaction records between RecShareONe and the data centre in real-time, instead this customer information is processed in a nightly batch process. While eTricity AU has established a secure extranet and VPN for its sub-contractors, agents and suppliers that allows them to communicate orders, invoices, billing and procurement records, Jock is constantly having to undertake additional work and activate new scripts for processing the information received through the 'partner portal' just so it can be included in the enterprise system. The problems with RecShareONe have been flagged with the Board of Directors, but they are somewhat ignorant about enterprise systems and see the problem principally as an "IT issue." Without an Information Systems Manager reporting directly to the Board they remain unaware of any broader implications, issues, or opportunities in this space. Recently, their attention has been focussed on the company's new state-of-the-art data centre.
NEW PRODUCTS AND SERVICES. At the beginning of this year eTricity AU decommissioned its original customer data management servers and opened "Jock's baby", a new eTricity AU Data Warehouse that will serve as a platform for new products and services.
eTricity AU Data Warehouse: The data warehouse has taken over data management for the eTric customer monitoring and reporting system and is being prepared to support and drive multiple aspects of the company's future directions. The amount of data that is exchanged and shared about customer electricity generation and use via eTric has grown exponentially over the last 10 years and maintenance of the reporting system for customers has remained a core activity of the business. For customers the data warehouse promises faster real-time processing of their accounts and reports for electricity use including a dynamic reporting interface that allows customers to undertake detailed analysis of household appliances energy consumption and the AI-based statistical analysis and forecasting of future use; they can now monitor and send information about electricity use to multiple devices and social media accounts, including Facebook and Twitter. In addition to extending the operating capacity of eTric (itself a major revenue
stream for eTricity AU), the resource presents a significant opportunity for 'big data analysis' that will support business intelligence and, at this stage; it is an opportunity that cannot be matched by eTricity AUs competitors. eTricity AU is exploring licensing options for the resale of its data to government, wholesale electricity suppliers, and other interested businesses both domestically and internationally. However much of this will depend on the centres capacity to interact securely with customers over Wi-Fi and mobile networks. To support this the centre has implemented a continuous uninterruptible power supply and continuous backup facility. It is linked to the outside with high-speed broadband connections.
eTricStorage: Over the last 5 years eTric has committed a significant amount of research to the development of domestic lithium battery storage of electricity that has resulted in the 2021 release of eTricStorage. eTricStorage combines lithium battery technology (for storing solar generated household electricity) with an intelligence system that allows customers to control their supply mix and minimise their reliance on suppliers by using the electricity they have stored. With similar lithium power solutions now rushing to market, eTric has been quick to realise that its advantage resides with its benchmark intelligence system, and it has developed eTricStorage to allows customers to act on real time information in new ways (e.g., home usage patterns, stored power level, consumer trends and energy prices) to mix and optimise their cost. While eTricStorage is currently on trial with a small number of customers, the Board has flagged this system as the inevitable replacement for the original eTric inverter and monitoring platform and, as such, the security of this new solar energy and customer information platform, is integral to the company's future.
HR Cloud: for Rebecca Adams, that eTricity AU is exploring so many new innovations while faced with a failing enterprise system. reminds her of the tale about the "cobblers' children having no shoes" – and she reminds everyone about this. As the company's Human Resource manager, she is responsible for making sure everyone gets paid on time and no longer satisfied with RecShareOne, she has commenced looking at cloud technology and Software as a Service (SaaS) to support the HR function. She has initiated discussions with Workday, a US based SaaS provider that has been recommended to her by a colleague in the HR profession. Ultimately, her intention is to seek funding from the CFO for the purchase of a SaaS based Human Resource Management solution. While her initial planning has raised concerns about Workday's servers being located offshore in the USA, she considers the functionality the service will provide a more important concerns then worrying about offshoring HR data. She really can't see that it matters where the data is stored.
Rebecca has found an ally in the Customer Service Manager for eTricity AU, Theresa Alvantez. When Theresa became aware of the HR manager's intention to adopt SaaS for HR, she too started to think about getting approval from the CFO to adopt Salesforce.com's Customer Relationship Management (CRM) system. A recent partnership between Salesforce.com and Workday – Work.com – is beginning to make this SasS solution look like an attractive way of integrating several core finance and business functions (HR and Customer Service). Theresa has been frustrated by the development of the eTric Data Warehouse which has proceeded without any policy established to define the relationship between its operations and the Customer Service team's role in managing customer relations throughout the customer lifecycle. She is planning to put forward a proposal to the CFO to use part of the Customer Service budget to explore the SaaS option. Theresa is
reluctant to go through any consultative process with the Information Systems Manager, Alain Monte Perrie, whom she regards as a "IT control freak" without any power with the Board – Governance of customer data she feels, is her concern and not ITs. When it comes to the strategic direction of eTricity AU, Alain is concerned that the IT function is being disregarded, but will retire soon.
Business continuity: Despite some of the internal issues between the departments, the management of eTricity AU shares the same vision when it comes to the importance of its information and the company has recently adopted a good enterprise data backup strategy. All corporate data (which is vast at eTricity AU, as it comprises operational data from multiple countries, transactional data from partners including manufacturers, suppliers, distributors, installers; customers under license with the installers and subscribers to the eTric reporting systems; project data; design specifications, logistics and supply chain data, financial) is done monthly. A small specialist company, located in Wonthaggi (a town near Inverloch) provides the data backup service. The company is owned by a close and trusted friend of Alain Monte Perrie and although it is a relatively new company, so far it has made good on its promise to provide an "excellent and reliable service to secure all corporate data and information" and "provide cost effective solutions to corporate data backup and restoration". The company has immaculate offices and presents an impressive looking backup facility as per the information provided on their web page, and (according to its website) it has a significant bandwidth leased from an ISP that ensures all backup processes can be performed offsite.
Of imminent concern: Business prospects seem healthy for eTricity AU, yet it is easy to see that the corporate culture of this coastal company is not what its two founders first imagined. A number of incidents in the past few months are compounding the already existing tensions and operational issues that surround the overburdened and aging enterprise system. Recently, employees who have been with the company for its first 10 years, including its Chief Engineer have left and a lot of corporate know-how has departed with them. Nobody is sure why Felix South chose the suppliers that he did, but a recent review suggests that it may not have been based solely on a competitive tender process. Other departing employees seem jaded following the pressures of the past few years. Between 2019-2022, there has been a substantial rise in the number of viruses detected in email attachments scanned by the IT department and IT recently identified a targeted phishing attack designed to convince finance personnel to release account details to an unknown party. After careful examination of the emails it's clear that this was the result of a scam designed to access corporate account details, but by whom? Between the Felix South issue and these campaigns, Alain is concerned that internal security risks of corporate espionage or company fraud may be just as real a threat at eTricity AU as the malicious activity of organised criminal hackers outside of the company. Even the weather is affecting the mood. Constant rain over the past 2 months has been interminable and there are concerns about the flood prone area may see a disastrous weather event soon, with storms battering Inverloch and surrounds.
eTricity AU seeks your advice in the management of its Information Systems risks and security.
—-END CASE STUDY—

Get expert help for INF30020 Information Systems Risk & Security Case Study and many more. 24X7 help, plag free solution. Order online now!