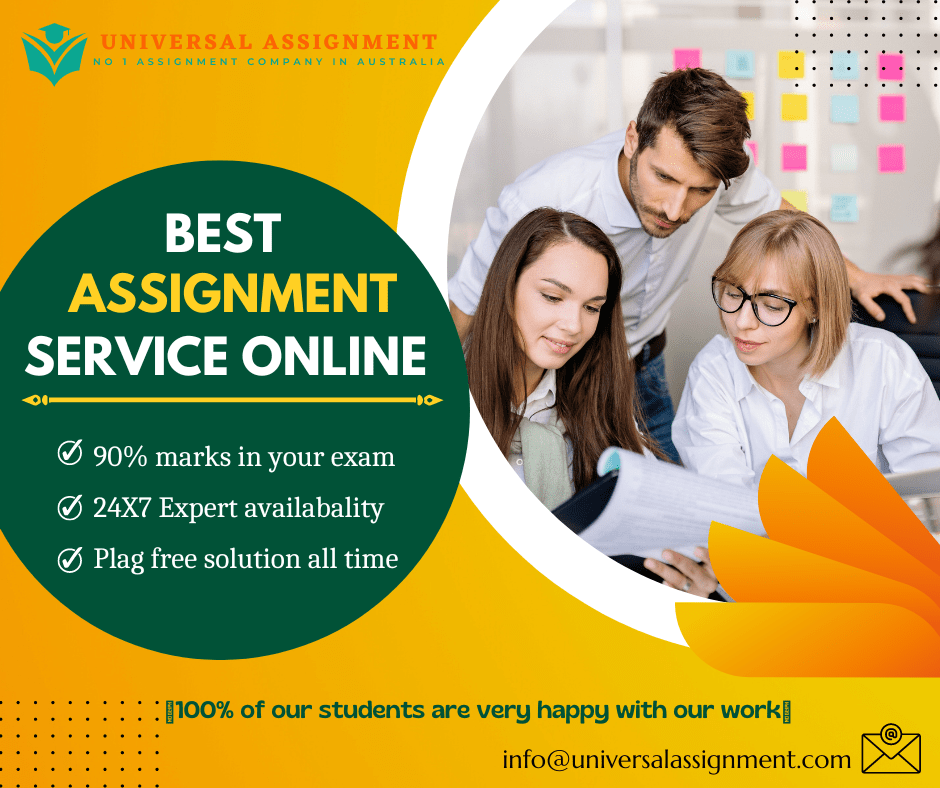 5126LAW: ASSESSMENT ITEM 3
Information about this assignment:
This assessment piece requires you to prepare:
1. An initial letter of advice;
2. A draft Application for a Protection Order (Form DV1); and
3. Draft Written Submissions.
Initial letter of advice
Ensure that the initial letter of advice is addressed to your client personally, is written in plain English and follows the template provided in the Assessment Item 3 folder. Ensure that you demonstrate your knowledge of the relevant legislation, case law, and the processes and procedures as they pertain to parenting matters, in particular the likely manner in which the Australian family courts will consider the domestic and family violence perpetrated in this case. You may also draw on appropriate sociological research and readings to formulate your answer. Ensure this legalistic and academic information is provided by way of footnote references and a reference list. Avoid quoting large chunks of legislation, although you may quote small pieces to make a particular point.
Draft Application for a Protection Order
Download or use the editable PDF version of the Application for a Protection order (Form DV1) from the Assessment Item 3 folder. Ensure that your draft application is written in plain English. You should include references to the relevant sections of the Domestic and Family Violence Protection Act 2012 (Qld), in brackets, in the relevant sections of your form.
Ensure that when uploading the Form that the upload is complete and that the text boxes remain completed.
Written Submissions
Use the template provided in the Assessment Item 3 folder. Ensure that the submissions are written in plain English and that you demonstrate your knowledge of the relevant legislation and case law, ensuring you apply the scenario to the law and critically analyse the case. You should use appropriate footnoting for references.
Due: Tuesday, 22 February 2022 at 5pm.
Word Length: (1) Letter of advice – maximum 1000 words (including footnotes but not Including the reference list). Please ensure that you demonstrate your knowledge of relevant legislation, cases, and court processes.
(2) Protection Order – for sections where reasons are to be specified (e.g. Question 4, 6, 7 and 8 if they are applicable) no more than 400 words per section. Again, please support your answer with reference to legislation and/or cases. Legislation and cases will be counted as part of the word count. There is no need to provide a reference list of secondary material for the Application for a Protection Order.
(3) Written Submissions – maximum 1000 words (including footnotes to relevant legislation and cases).
Weighting: 40%
Marked out of: 40 marks
Submitted via: Turnitin – combine all three documents and submit as one PDF file. DO NOT print and scan the documents in order to submit them. Please check that the file can be read on Turnitin and that the text inserted in the Protection Order cells, appear in full. If there is material missing or the document cannot be opened, you will not be contacted to rectify this. Please contact IT Support if you have any problems.
Referencing: Australian Guide to Legal Citation 4th ed – https://law.unimelb.edu.au/__data/assets/pdf_file/0005/3181325/AGLC4-with-Bookmarks 1.pdf
Assessment criteria:
| | |
| --- | --- |
| Criteria | Marks |
| Demonstrated understanding of the way domestic and family violence is dealt with and considered in parenting matters, in particular the processes and procedures that clients may encounter (as set out in the letter of advice). | 10 |
| Demonstrated understanding of how to successfully complete an Application for a Protection Order. | 10 |
| Demonstrated understanding of the scope of relevant, necessary information and submissions to be made to the Court at the appropriate stage of the matter and how to apply the laws and research to the facts of a case (as set out in written submissions) | 10 |
| Demonstrated understanding of the relevant legislation, case law and sociological research and readings (as necessary) | 5 |
| Clear written expression and use of plain English, spelling, grammar, syntax and referencing style. Text that supersedes the word limit will not be marked. | 5 |
| TOTAL | 40 |
NB. You are NOT required to discuss how domestic and family violence is considered in family law property matters.
Scenario:
You have been advised that a new client, Amelia Hart, has made an appointment to meet with you regarding a Family Law and Domestic Violence matter.
When you meet with Amelia you observe that she is anxious and has her Mother with her. Amelia provides you with instructions that she only has time for a 40-minute appointment as this is the usual time that she attends upon her Personal Trainer for one hour. Amelia tells you that she has left her car at the gym car park with her phone inside. She travelled to your offices with her Mother in her Mother's car as she is concerned her Husband in tracing her whereabouts.
Amelia's Husband is Danny Hart. Amelia and Danny commenced a relationship in 2007 in the United Kingdom when Amelia travelled overseas for a holiday. Amelia subsequently chose to stay in the United Kingdom for a year with Danny before they decided as a couple that they would live in Australia. Danny's parents remain living in the United Kingdom. Upon arrival in Australia in early 2009, Amelia and Danny commenced cohabitating with Amelia's parents in Brisbane. In 2012 Danny and Amelia were married.
Amelia and Danny have two children together; Thomas aged 7 and Henry aged 9. Amelia is qualified as an Accountant and Danny is an Optometrist. For the majority of the relationship, both parties worked on a full-time basis, with Amelia having a year of maternity leave for each child. They live in at 4 Cornel Street, Yeronga which is in both parties names.
Since living in Australia, Danny has always told Amelia that he would prefer to live in the UK but that he earns more money in Australia. Danny has made it clear to Amelia that when he decides he wants to return to the UK that they will be moving. Danny has no family in Australia.
Amelia was previously employed at Brisbane City Council as a finance officer however, was required to resign from that position in November 2021. In or around September 2021, Danny attended at a work function with Amelia where he told her that she was too friendly with some of her colleagues. She tells you that for weeks after he would ask her questions about who she had lunch with, got coffee with or had drinks with. In October 2021, Danny commenced turning up to Amelia's place of employment and accused her of having extra
marital affairs with other colleagues. This happened more than once.
On one occasion, Danny arrived at the Brisbane Domestic Airport when Amelia was to fly to Sydney for a conference and confronted her in front of her colleagues whilst in a coffee shop. She has told you that he said to her words to the effect of "I was just making sure you weren't lying to me and off having some fling". Amelia tells you she felt humiliated by this and that he would call her insulting names in front of her colleagues.
Amelia tells you that Danny told Amelia that he could not trust her anymore and said to her "resign today or I will leave with the kids and take them to the United Kingdom and you will never see them again". Amelia resigned that day and has been at home since 15 November 2021. Danny told her that she not allowed to talk to her colleagues who were her close friends and she is not allowed to catch up with them and that he said to her there will be consequences if he catches her doing so. Danny now meets the repayments towards the mortgage and has control of all of their bank accounts.
Amelia advises you that when Danny returns from work he usually goes straight upstairs without engaging with her or the children and comes back downstairs around 7.00pm. Amelia says that Danny is strict with the children eating all of their food at dinner. Amelia tells you that Danny has made the children sit in front of their meal until the early hours of the morning to finish their plate. Last week Amelia tried to clear the children's plates away and for the children to get ready for bed, Danny grabbed Amelia and pushed her into the wall and said "if you question my authority you will get what's coming to you". The children were present when this occurred.
Amelia instructs that once the children have gone to bed Danny will lay into Amelia and criticise her role as a homemaker. Danny often inspects the cleanliness of the house and will usually ask for an explanation as to why the house is not clean enough. Amelia tells you that regardless of her response Danny will shout into her face, often with his face turning red from rage and spitting on her as he shouts.
In December 2021, Danny managed to obtain a firearm licence and has purchased a gun, which he says he wants to use for recreational purposes. He has joined the Brisbane Gun Club after a number of his friends joined the club. Amelia recalls Danny's best friend, Alex encouraging him to get his licence. Danny often stays with Alex after a big night out as Alex is extremely wealthy and lives in a large home on the waterfront. Since Amelia resigned from work Danny has spent increased time at home.
Two days ago, Danny came home and presented his new gun to Amelia and said to her "you better watch yourself now" when he said this to Amelia she says he tossed the gun back and forth between his hands.
Danny is obsessed with sports and forces the children to train with him on the weekends. Amelia tells you they have a large back garden where Danny makes the children exercise until they are physically unwell. Amelia has observed Henry to struggle and Danny to yell in his face and call him names such as "pathetic", "weak", "girl" and "just like your mother". Amelia tells you that she has tried to confront Danny about his approach to parenting the children on multiple occasions and that this has resulted in Danny becoming angry. Amelia instructs that about a month ago Danny threw a tv controller at her which smashed into the mirror behind her. Danny yelled at her words to the effect of "I am not playing with them, I am training them to be men". Danny believes in physical discipline and will often smack the children when he becomes frustrated with them. Amelia is scared as to what might happen if she was to step in.
Danny has recently been taking numerous calls in his study in the middle of the night. Amelia has become concerned that Danny may be considering leaving Australia and taking the children with him. She noticed that the children's passports had been removed from the drawer they are usually located in. She is concerned about this after Danny's comments when she resigned and knowing he doesn't really like living in Australia.
Amelia tells you that she placed her phone on record and when Danny came back into the room she asked "are you okay". He then got up close to her face and said "why are you awake" when she didn't reply he shouted at and told her to stop being "nosey". She said to him that she didn't understand why he was angry and he told her to "shut up". She said that
he was being unnecessarily nasty and he said to her words to the effect of "I told you to shut up, or do you want to find out what might happen".
Amelia instructs you that she wants to separate from Danny but that she feels she is unable to and is scared as to how he will react if she tells him she wants to separate. She has also told you that she has nowhere else to go as her Mother lives in a one bedroom unit and she currently has no access to funds.
Amelia tells you that she is concerned that Danny is tracing her hereabouts because of the following:
• On 4 December 2021 he asked what she had done that day. Amelia told him that she went Christmas shopping and then came home. Danny then said to her "liar" and walked off.
• On 14 December 2021 Amelia had to collect Henry from Dreamworld as he became unwell. On the way home, Danny telephone Amelia in the car and shouted at her down the phone "where are you?". Amelia said she told him what happened and he responded and said he was worried as he checked the cameras at home and she wasn't there when she said she would be home all day.
• On 21 December 2021 Amelia went to the park with the children. Whilst the boys were playing soccer she noticed Danny's car slowly drive passed and then speed off. She knows it is Danny's car as he added gold plates to his tyres and has tinted windows.
Amelia asks that you provide advice to her in a letter regarding her parenting matter and domestic violence matter. Amelia provides you with instructions to prepare an Application for a Protection Order which you discussed during your initial meeting. Your supervising lawyer has also asked you to prepare written submissions.

Get expert help for 5126LAW: ASSESSMENT ITEM 3 Letter of Advice Problem and many more. 24X7 help, plag free solution. Order online now!