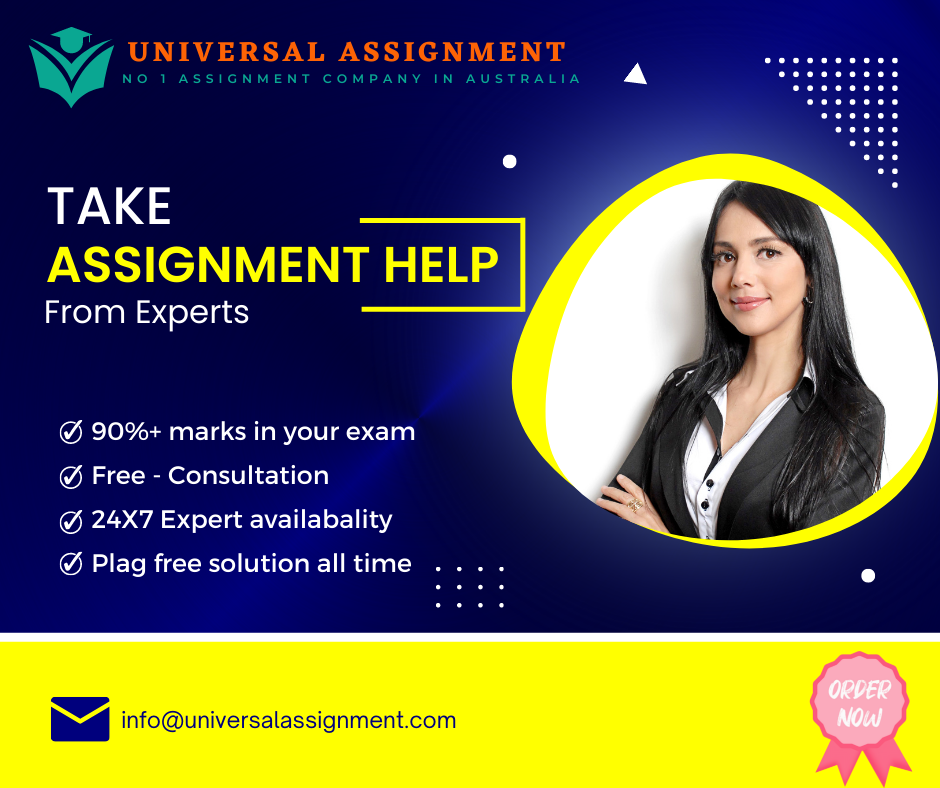 Student Number: (enter on the line below)
Student Name: (enter on the line below)
HC1021
INTERPERSONAL AND E-COMMUniCATION
final assessmeNt
Trimester 3, 2021
Assessment Weight: 50 total marks
Instructions:
All questions must be answered by using the answer boxes provided in this paper.
Completed answers must be submitted to Blackboard by the published due date and time.


Please ensure you follow the submission instructions at the end of this paper.
Purpose:
This assessment consists of six (6) questions and is designed to assess your level of knowledge of the key topics covered in this unit. If you consult any external resources be sure to cite correctly and list as references at the end of each question, using Holmes adapted-Harvard style.
Business and professional interactions apply advanced technology to facilitate effective communication. However, miscommunication still remains one of the most serious challenges faced by various businesses. Some common examples of miscommunication can be a situation when an employee misinterprets a to-do list and when a customer misreads a company policy.
Describe the two major causes of the miscommunication. Choose one and give relevant examples. (5 marks)
ANSWER a): ** Answer box will enlarge as you type
Miscommunication is a factor that can cost the organization millions per year. These errors may occur around several fields. Within the evolving climate of today's global business, the right communication among the consumers, organizations, and clients is paramount. Failure to interact in even the smallest ways may lead to large delays within the deadlines of the project, tense relationships of the business, and lost profits. Being able to understand adequately, remedy, and avoid miscommunication within a set of business have the ability to save businesses from various headaches(Avernia University, 2019). The business communication of modern days may take place through various avenues which include with the help of social media, e-mails, and in the meetings that take place over the phone or personally. There is the various reason which causes miscommunication within the settings of businesses and those are assumptions and lack of context.
The assumption within the communication of business happens when several factors are thought to be right but those factors are never confirmed(Campbell, Phillips and Phillips, 2020). For instance, any organization should not assume the needs of consumers rather they should always let the consumers try their sample first.
What types of feedback can help to minimize the occurence of miscommunication problem? (2 marks)
ANSWER b):
Communication skill is considered an important part of a cohesive work atmosphere. They provide individuals with the capability to collaborate and interact with others. Effective communication is directly related to the success of an organization. There are various ways which the leaders can adopt in order to enhance the communication skill of their team members(Deep, Othman and Salleh, 2020). The ways are providing feedback on their strengths like appreciation can work wonders sometimes. When someone is trying to enhance their communication skill, the leader or other team member should appreciate their ability. While feedback on the strength works wonders, one should always provide feedback on the weaknesses. One should always comment or provide feedback on the wrong deeds of others. Such as telling them what to do. For instance, contacting the eye while listening to others or showing gestures like nodding head while listening to others. This helps people to work on their communication skills in a better way.
Question 2 (7 marks)
Choose and describe any six (6) out eight graphic types taught in the class including the appropriate objective for the use of each. (3 marks)
ANSWER a):
The graphic type is Bar Chart, Pie Chart, Line Chart, Table, Photographs, andFlowchart Photographs. The main objective of the Bar Chart is to compare the quantity of one factor with another factor and also to convey the relational information as this displays quantity or specific category.The main objective of the Pie Chart is to show the ways the parts of the whole are distributed and this can be utilized to show the percentage as a whole. The main goal of the Line Chart is to illustrate the changes in the quantities over the period of time. This use lines in order to connect the data point of individuals.The main objective of the table is to show the exact figures. The main objective of the Flowchart is to illustrate any procedure or process(Nichols and Stevens, 2019). It also provides reference points or common language while dealing with a process or project. The main objective of photographs is to offer a realistic view of a certain place or item.
How do you determine whether using a graphic presentation is appropriate and effective in a written or oral report? (4 marks)
ANSWER (b):
Graphic representation of the information is an essential element in identifying and understanding the trends and patterns within an ever-increasing data flow. Graphic presentation enables a quick evaluation of the huge quantity of data at one time and this can also aid in making some predictions and informed decisions. Visualization of data can also make the collaborations much more effectively, efficiently, and importantly by utilizing the familiar visuals of metaphors in order to illustrate the relationships and highlight the meanings, long-winded explanations, removing the complexity of a chaotic-looking figure array. The data have only value once its importance has been consumed and shown and the consumption is facilitated best with the tools of graphic presentation which has been structured with the perception and cognition of humans within their minds. The visual procession of humans is much more efficient at identifying the relationships and the changes between the shapes, quantities, sizes, and colors(Susac et al., 2017). Attempting in order to gain the insight from the numerical data specifically within the instances of big data within which billion of data row are there that exceedingly inefficient and cumbersome.
Question 3 (11 marks)
A bad listening habit is an obstacle to an effective interpersonal communication. Describe in 300 words the bad listening habits that can affect your ability to understand a public lecture delivered by a speaker from a different ethnicity. Provide relevant at least 6 examples and references.
ANSWER:
Bad listening is much common among people, but it is seldom is really intended. The way which efficiently works is we fall into thoughtless patterns of repeating the habits. It has been noticed that the habit of bad listening can impact their understanding. For instance, when someone is listening to a speaker who is from different ethnicity. Poor habits of listening often lead to misunderstandings and assumptions. A speaker of different ethnicity while giving a speech may sometimes speak in a different language or they may have a different accent while speaking which may be difficult for some people to understand and therefore it is important that people listen to the speech carefully when the speech is delivered by a speaker of different ethnicity. When people do not understand the speech properly, this may lead to ineffective decisions, various errors and sometimes the mistakes can even be costly(Weger, Castle Bell, Minei and Robinson, 2020). Moreover, less concentration and not focusing on the speakers is considered detrimental to effective listening. It can also result from several physical or psychological situations like auditory or visual distractions, inadequate volume, physical discomfort, lacks interest within the materials of the subject, personal bias, or stress. On a personal level, bad habits of listening can also lead to hurt the feelings of the speaker or loss of cohesion within a team. This can also deteriorate the trust and can also weaken the communication even further. Additionally, a persona can easily lose interest when they will not listen to the speech carefully and as a result, he or she will not pay attention. There are various ways to improve the listening skill of an individual and those are facing the speaker, maintaining eye contact with the speaker, keeping an open mind, paying attention to the gestures, being attentive, and many more.
Question 4 (7 marks)
Apple Inc is one of the leading mobile phone companies. You have been hired by Apple Inc to develop an effective message to market their brand new iPhones to potential online customers. In about 300 words describe one of the five attention-getting ideas you can use. (Hint: Include a brief description of how price can be effectively handled in a sales message.)
ANSWER:
The issues of customers while using the previous models of the brand should be taken into great consideration and then produce the final message. The perceptions of customers highly matter and is an effective method for generating leads. So, having empathy from the viewpoint of customers is essential. Smooth workflow with the application of this latest brand of iPhone – can be an attention-grabbing message used by the Apple organization (Norbert, 2020). This strategy needs to be applied because standard levels of customer service are expected from individuals and empathy sets the foundation for this. An increased level of trust can be established through this which can finally result in higher interests of clients in receiving product offerings. Answering all questions of customers in advance by producing an effective message will make it easy for the business to draw the attention of more numbers of customers from different countries. This message can be an important aspect for the Apple organization for working with remote teams as well as handling several channels of communication. In addition, understanding can be made clearer if the message refers to a particular audience along with fulfilling the requirements of that specific group. When it is well-known by customers, what the brand or product of a company can bring, they show significant interest for conversion. They achieve clarity by reading the message and understanding the final point. No hesitation or confusion should be there on the part of the important customers. This message of marketing contains an interesting positioning point. It can provide allowance to the business for elaborating the unique ways in order to solve an issue for a specific audience (Colcord, 2021). Furthermore, it would basically convey to the business and audience the major reasons for the product being unique and different. It would highlight better offerings to customers as compared to what other competitors provide.
Question 5 (7 marks)
Describe one of the major factors influencing business communication and briefly explain how its negative effects can be minimized. (3 marks)
ANSWER a):
Business communication gets influenced through a message's misinterpretation or misunderstanding. Communication can be disturbed within a business organization when different meanings are assigned by an individual to the relevant word. For instance, misunderstanding often takes place when there is the misplacement of jargon or technical words. This can be a common problem found within the procedure of communication and yet if it is avoided or unchecked might result in large issues for companies. There need to be proper framing of the message along with remaining specific and carrying a system of feedback. For mitigating the adverse impact of the problem an open communication atmosphere is required to be created. Other than this, an effective communication strategy should be present for motivating all employees within the decision-making procedure. All workers will feel free through an open environment within the workplace for sharing their feedback criticism as well as interesting ideas against any kind of particular problem (Salem, 2019). Building trust can be easy in this way among all the employees of the organization and further bring in profitable outcomes. In addition, the communication strategy should be such that it operates for meeting the regular workings of the organization.
Selecting an appropriate communication channel and media is important to the overall effectiveness of the delivery of a message. Discuss your opinion about this statement in 200 words. Provide two examples to support your argument. (4 marks)
ANSWER b):
Communication channels are found to be suitable means or methods by following which it is easy for a program to reach a particular audience. This would be carried forward with core messages during a crisis or emergency situation. For this, an amalgamation of accessible and suitable channels must be chosen that would further maximize the chances of observing the messages of communication audiences hearing. Attaining effective communication carrying the specific audience will rely upon choosing effective communication methods. For instance, this can be found particularly essential during the time of communicating with health risks where disenfranchising can be done rapidly in the presence of the audience. This can be carried out in circumstances when enough information is not received from the organization. Another example would be a delivery technique that should be chosen depending upon the target audience. Common ones would include video or voice or in-person (Domzalski, 2019). With the availability of in-person communication, a person working will get the allowance for conveying the widest variety of emotions along with forcing the conversation for taking place in real-time. While attending phone calls or videos, it would be beneficial for employees to receive feedback as well as ask questions efficiently
Question 6 (11 marks)
Describe the three common courtesies and confident body language you should display to create a favourable first impression during a job interview. (6 marks)
ANSWER a):
Three confident body language gestures and common courtesies to be displayed during a job interview would include eye contact, sitting up straight and hand gestures. An essential aspect in relation to a person's body language is maintaining and making eye contact during the time of taking a job interview. This kind of eye contact is necessary for paying great attention to the interviewer as well as recommending involvement with the circumstance. Also, making utilization of a person's hands by showcasing certain subtle gestures is another important body language. Hand movements such as clasping palms, touching the fingertips of a person and moving fingers while speaking are openness and honesty signs. Resting hands can also be another vital option when the individual is sitting idle. Reliability and an automatic confidence signal can be received by sitting up straight in a chair. Suggestions can be provided that no backward steps or slouching forward would not be allowed. This is because it would indicate casual behavior.
Differentiate between weblogs and wikis as communication media. (5 marks)
ANSWER b):
Wiki is recognized as an integrative website that performs the work of editing, updating and deleting by its similar users. On the other hand, a blog can be identified as a website used personally that a person has created for sharing information. Fewer implicit frameworks would be contained on Wikis which might further evolve based on the requirements of different users. A person can own a blog (Garfield, 2019). Further, it can comprise several contributors or one author. A group usually edits and owns multiple authors. Several individuals update wiki from diverse remote locations or a local team.
END OF FINAL ASSESSMENT
Submission instructions:
Save submission with your STUDENT ID NUMBER and UNIT CODE e.g. BAM1290 HC1021
Submission must be in MICROSOFT WORD FORMAT ONLY
Upload your submission to the appropriate link on Blackboard
Only one submission is accepted. Please ensure your submission is the correct document as special consideration is not given if you make a mistake.
All submissions are automatically passed through SafeAssign to assess academic integrity.
References
Avernia University, 2019. 5 Causes of miscommunication. [online] HR Dive. Available at: <https://www.hrdive.com/spons/5-causes-of-miscommunication/553575/> [Accessed 21 February 2022].
Campbell, S., Phillips, S. and Phillips, D., 2020. Lack of Communication between Management and Employees. SIASAT, 4(3), pp.32-39.
Colcord, M., 2021. 6 Brand Message Examples That'll Spark Your Creativity. [online] Crayon.co. Available at: <https://www.crayon.co/blog/6-companies-with-brand-messaging-that-stands-out-in-the-market> [Accessed 21 February 2022].
Deep, S., Othman, H. and Salleh, B., 2020. Potential Causes and Outcomes of Communication Conflicts at the Workplace -A Qualitative Study in Pakistan. Journal of Management Info, 3(3), pp.1-5.
Domzalski, R., 2019. How to pick the most effective communication channels at work. [online] Slack. Available at: <https://slack.com/intl/en-in/blog/collaboration/pick-communication-channels-at-work> [Accessed 21 February 2022].
Garfield, S., 2019. What is the difference between a wiki and a forum?. [online] Medium. Available at: <https://stangarfield.medium.com/what-is-the-difference-between-a-wiki-and-a-forum-bf8b898e169b> [Accessed 21 February 2022].
Nichols, R. and Stevens, L., 2019. Listening to People. [online] Harvard Business Review. Available at: <https://hbr.org/1957/09/listening-to-people> [Accessed 21 February 2022].
Norbert, 2020. 6 Brilliant Marketing Message Examples to Improve Your Lead Generation. [online] Norbert. Available at: <https://www.voilanorbert.com/blog/marketing-message-examples/> [Accessed 21 February 2022].
Proschool, 2022. Interview Preparation Tips: Body Language during Interview. [online] IMS Proschool offers courses in Data Science, Digital Marketing, IFRS, ACCA, CFA, Business Analytics, Financial Modeling, CIMA, CFP Courses. Available at: <https://www.proschoolonline.com/blog/body-language-during-interview> [Accessed 21 February 2022].
Salem, C., 2019. What Influences Communication?. [online] Linkedin.com. Available at: <https://www.linkedin.com/pulse/what-influences-communicationchristophersalem#:~:text=Misunderstanding%20or%20Misinterpretation%20of%20the%20Message.&text=Past%20Experiences.,Relationship%20between%20Sender%20and%20Receiver.> [Accessed 21 February 2022].
Susac, A., Bubic, A., Martinjak, P., Planinic, M. and Palmovic, M., 2017. Graphical representations of data improve student understanding of measurement and uncertainty: An eye-tracking study. Physical Review Physics Education Research, 13(2).
Weger, H., Castle Bell, G., Minei, E. and Robinson, M., 2020. The Relative Effectiveness of Active Listening in Initial Interactions. International Journal of Listening, 28(1), pp.13-31.

Get expert help for HC1021 INTERPERSONAL AND E-COMMUNICATION Assignment T3 and many more. 24X7 help, plag free solution. Order online now!