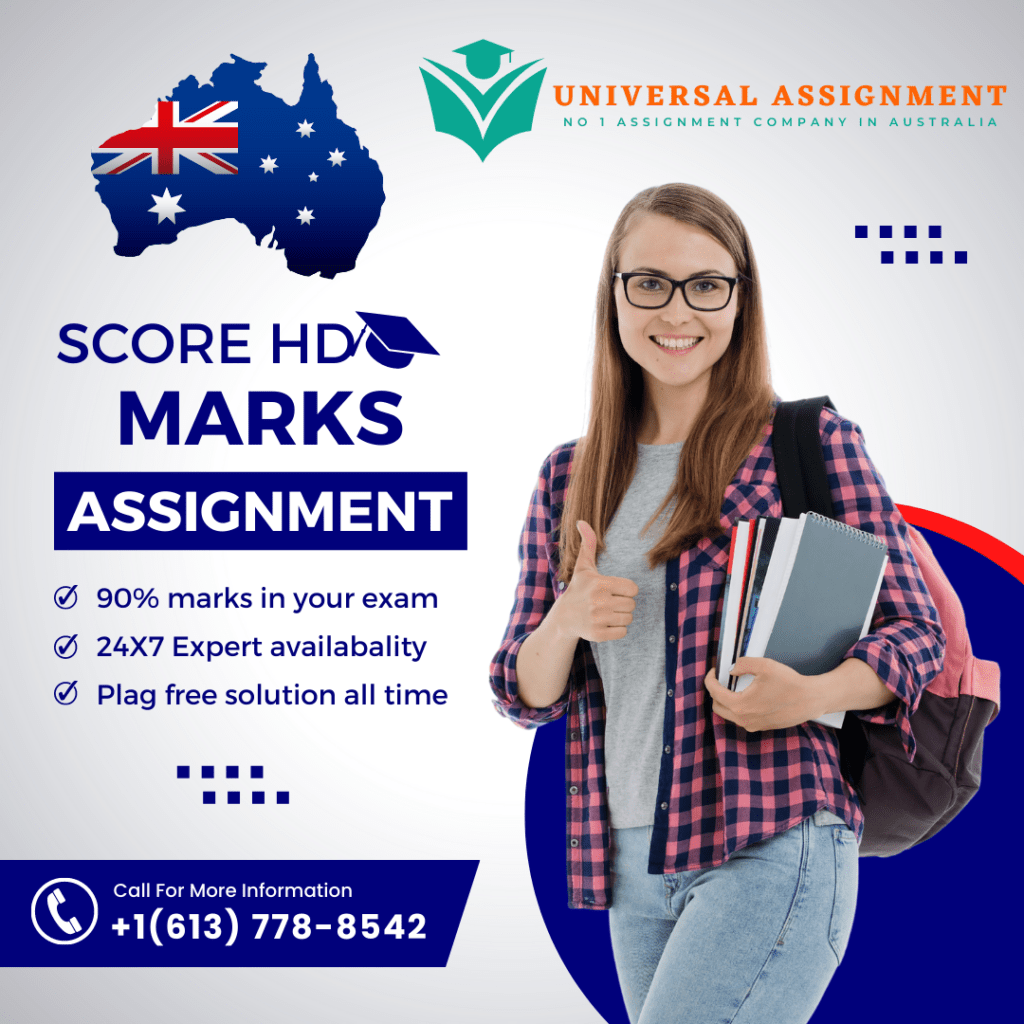 BRAND ALIGNMENT REFLECTION
INTRODUCTION
Tourism, sometimes known as a travel sector, is connected to the concept that people travel for pleasure, social or commercial objectives to other areas at home or abroad. A tourist is just a person traveling to another place, away for business, pleasure, or social reasons, outside their regular social milieu. According to generally recognized definitions, a person must remain for more than 24 hours but not more than one year in that area for tourism.
In this reflection, I have analyzed and reflected the traveling and tourism industry brands with the associated core, values, and beliefs. The strategic direction of each brand is explained with the objective associated with them. The reviews of customers and their value points are discussed for a better understanding of the respected industry. These findings were analyzed and compared for gaining optimistic results and evolving our brand for enhancement and welfare of brand. The similarities between all the brands were highlighted for better understanding. Everything is explained in a well-defined format for a better understanding of the reader.
BRAND RESEARCH
Intrepid
Traveling with Intrepid means discovering the globe with a small group of travelers of the same mind. It means to explore some of the most spectacular places in the world and to come home in unforgettable 'wow' times(Intrepid Travel, 2019). For over 25 years, local leaders in Intrepid have taken small groups out from the main trail to experience a location, not simply to scratch the surface.
Intrepid works and interacts with a customer, supplier, or local on every trip using six fundamental values:
Integrity – Taking the Right
Responsible – Global thought, local action
Growth – our success Stakeholders
Innovation – fresh ideas and change Innovation
Fun – Who we are and everything we do is embedded in it
Passion – the job that we do and the excursions we provide motivate us.
Intrepid provides all kinds of bucket lists for more than 1000 excursions in more than 100 destinations. Intrepid provides a wide range of theme tours including sailing, cuisine, arctic, wilderness, short vacations, and daily adventures from Spain to Sri Lanka, Peru to Australia.
Divided into three kinds of travel, travelers travelers can select the comfort level they need-
Basix – kept to minimal for budget travelers and inclusions.
The traditional Intrepid style with additional hotels and activities included.
Comfort – for people who desire additional features and a little more comfort for creatures.
Intrepid's sustainable engagement provides the foundation of all Intrepid components. Everybody's input is of equal importance, leaders, travelers, and personnel.
Intrepid lives and promotes sustainability, irrespective of whether it is energy-saving and recycling initiatives in international offices, responsible travel politics (which have resulted in Intrepid being presented with the Tourism for Tomorrow Award 2011), or the Intrepid Foundation (a non-profit fund that distributes Intrepid travelers' and employees' money for projects in community trips).
Customers are happy and liable for services provided by them and have more than 10,000 reviews.
Intro traveler
It created lives for the 18-40+ years since 2005 that have changed traveling experiences. It has group excursions that will assist you in connecting, exploring, savoring, and giving the world a new crew of coworkers along the way.
Traveling with INTRO is not only a group voyage; it's a means to meet family friends and to experience the globe in a polite, caring, and utterly impressive way.
A little different from the large tour operator standard. It takes endless hours to discover the greatest lodging and experiences that we have many of with our local partners to develop from scratch to provide you with a unique experience. While vacations are low back and relaxing for lots of time, we don't include heaps of free time into our itineraries or activities such as other operators. Always include everything you would like plus some extra surprises. She worked every day for years to guard the ideal day. So you can relax and enjoy the finest of all our destinations, not just tick boxes, but also experience distinct local cultures, nightlife, and much more. A bit extra hands, and you'll assist with every step on the road than your regular company. From addressing the critical questions before you leave and bonding with your group to spending time planning your future journey after your trip.
Ride them on our very lovely accommodations on all the tours we provide. We've worked hard to give you the trendiest, most valuable, and completely FOMO spot to take your head back and rest for the night. They strongly think that you have produced the greatest value-added tour packages on the market and dare anybody to discover a better price journey with our quality of lodging and transport and meals.
They don't charge local charges unlike other touring enterprises, so you can be guaranteed that all our great experiences are part of the fee. You will just have to pay a few meals and beverages extra money, but all (and we mean all) is covered, other than that. The usual winners include the Thai Intro, Oz Intro, Bali Intro, and Vietnam Intro trips. Experience the world tour of the year in a series of several years and different categories such as Nature & Adventure and Best Tour of the Year in Australasia five years consecutively and contains more than 13000 reviews.
ULTIMATE
Their trips involve the exploration of fantastic locations, the experiencing of new cultures, and the creating of long-lived memories. You will enjoy our great guided group excursions whether you're traveling solo or with friends. Adventure and gap year trips are necessary life experiences. For 18-35 years in Australia, New Zealand, Europe & Southeast Asia, we provide groups, adventures, and gap annual trips! In all of Australia, have innumerable travel styles. They are a prize-winning and the ultimate method to set up our unique UltimateOz work holiday.
ULTIMATE reservation is simple! If you do so 14 days before your start date, it won't charge you any costs for changing your tour to a new date or tour. Lock a LOW deposit on your beginning date. Pay your final balance 45 days before your start date. Deposit today.
It believes that in locations we visit, he supports the local environment, economy, and people. We are great environment enthusiasts and collaborate with firms that share our fundamental principles, especially wildlife care, therefore we don't ride elephants on any of our excursions.
Created in Sydney, Australia in 1991, and have worked for more than 25 years to enable 18-35 to plan their Gap Year & Adventure Holidays. It offers the most important group excursions in Australia, New Zealand, and Southeast Asia. Trips are an ULTIMATE moment for our voyageurs. We want to provide unique experiences, local insights, and stress-free travel in our exploration locations. We offer all this at an unbeatable value.
Responsible travel has a positive influence on the environment and on the people in the regions to which you choose to visit. The goal is to minimize our imprint, immerse ourselves in different cultures, understand local customs and tags, and respect your environment. By traveling ethically, you are contributing positively to every place, you are making the most of your adventures and inspirational experience with those you encounter! It has more than 800 reviews and had a positive impact on customers.
COSMOS
No one is more competent and affordable than Cosmos to transform ideal journeys become a reality. For more than 50 years it has shared the globe with knowledgeable travelers so we know how to make your bucket list a "better than I had dreamt" list.
It means more than a nice pillow chocolate a wonderful destination! Cosmos Travel Experts are always insisting that you experience comfortable, clean, and beautiful accommodations; a professional tour manager; must-see guide touring; and smooth transportation that makes it half fun!
They are carefully designed, easy to buy, and much easier to enjoy a "wish I can" trip from Alaska to Australia, virtually everywhere in between.
With more than 50 years of expertise and "Wow" under our belts, Cosmos has identified worldwide travel value, and there is no hint that we slow down. It aims to bring you to the spot where your creativity will be fired. We always unlock fresh regional secrets, to make your journey as amazing as possible, with your expert companions, local guides, and tour managers. Connect your imagination and feel alive, with a new universe of people, locations, and experiences. It's simple, made special, made special.
With unparalleled plot, interest, and amazement, Cosmos has always welcomed the world's most fascinating locales. On the trip, we found the places we may see, we met the people to meet, we sampled traditions and we enjoyed the cuisine to taste. To welcome the world on a trip farther than usual, we have combined unparalleled expertise from tour managers and local guides with first-class accommodation and transport. In summary, traveling delivers over the moon without overthinking events.
Values inherited in their services-
With our clients, partners, and each other, they are straightforward, upfront, and honest.
Include various views in the decision-making process without authority pride
Excited about the culture of their business, their brands, the future, and our participation.
Forecasting, taking initiative, holding us and others responsible, and delivering outcomes.
Don't fear difficulties and speak up for the right thing.
They are motivated to listen, recognize and take initiatives to respond to other people's needs.
It has more than 600 feedbacks and is considered good in terms of services.
JUST FOR YOU
Just for you is an online platform where every user who is interested in traveling and tourism can log in to the website or application in use. Along with that, can choose the area whether outside the country or inside it. Then all transportation arrangements and all the utilities are assembled by our company and can easily go wherever they want. A client can visit the desired area without doing any arrangements related to transportation, residence, or any other requirements that are related to traveling and tourism. Some locations in the globe are truly enjoying tourism, and tourism is the major source of revenue and jobs for some people. Ethical tourism is inherited in the tourism sector with initiatives aimed at raising knowledge about and respecting the advantages of responsible vacations (Hwang & Lee, 2019). Following values are inherited for better user experience-
Convenient Language for communication.
Discover local cultures
Provide new offers and discounts for a better user experience.
Priority is given to clients' requirements regarding traveling medium and accommodations.
Providing an appropriate environment for traveling and residential for a better and safe experience.
Our brand helps all in traveling keeping in mind the following elements-
FUNDING/MONEY- If you want to spend on luxury travel, traveling may be a highly costly pastime. But it may also be afforded by arranging your particular preferences and knowing them well. Brand helps the client in choosing the best range for choosing better and affordable accommodations.
DESTINATIONS- Unfortunately, this isn't achievable for everybody, therefore the priority must be properly planned to go. The first thing to do is to know what you want. Should a journey through nature, to the beach, to a cooler location, or an adventure journey? Many areas in the nation or nearby provide most of what we wish to accomplish. We provide a long variety of choices of places with the money associated with traveling to provide a better user experience.
Right time and sunlight- High tourist season will lead to more expensive hotels and airfares. It is, therefore, necessary to pick the location beforehand and read about the suitable season for traveling there (Abadi, 2019). If time is not on your side, you may still plan your journey when it is nearly after that season.
FUN AND WARNING SENSE- I can say that when traveled with natives, the finest moments of travel and locations were. It may be a bit frightening, but they truly know where to go. Normally, visit eateries with many locals, but no tourists. I find a grin to go a long way, so generally, people react to it in Southeast Asia in particular.
SIMILARITIES
Psychological- The satisfaction of the consumer is a major part of the tourist offer. A visitor gains experience while engaging with the new surroundings and his experiences assist to draw future consumers and motivate them.
Highly extinct- It cannot be stored by a travel agency or tour operator selling a tourist product. Production may only be carried out if the customer is present. And it cannot be halted, altered, or changed once consumption begins. If the product is not utilized, the opportunity is lost, i.e. if visitors do not visit a specific area. This is why hotels and transit generating organizations give huge discounts during the off-season.
Stable Request- The demand for tourism is impacted by seasonal, economic, and other variables like these. Some seasons of the year are more demanding than others. Services such as hotel bookings, jobs, the transportation system are currently being put under further strain.
Risky- As it needs to be purchased before use, the danger associated with using a tourism product is increasing. In its ingestion, there is always a factor of chance. Similarly, a concert could not be as enjoyable as it claims or a beach vacation could be deceptive because of severe weather.
Marketable- The product of tourism is sold at two levels. National and regional organizations at the first level are committed to encouraging potential visitors to visit the country or region. These government tourism organizations initially build tourist market awareness about their nation and urge people to visit the country in such marketplaces (Yen et al 2018). In the second level, the numerous tourism service companies advertise their respective components to convince potential visitors to visit the region.
MEASURES TO BE ADAPTED
Emphasize the advantages of service
Concentrate on the unique advantages of your service, rather than trying to compete with your competition. Ask your current, pleased customers for a review that shows all the good parts of your company's experience.
Most delighted clients will not hesitate – some of them may be happy. Post them proudly on the website of your firm and witness new prospective customers attracted.
Commitment to social media customers
Travelers of various ages use social media networks to discuss travel items, exchange experiences, or voice their opinions.
To stimulate dialogue, utilize photos, videos, questions, or statuses and encourage potential customers to follow you. Hearing their thoughts and gaining feedback helps you make tours and packages that are more customized.
Travel package with single items and multi-day excursions
Combine several items into a unique experience of travel. Create multi-day trips, and try to sell hotels, flights, and activities to create a unique experience at a higher price.
Present travel technologies for multi-day excursions
The Covid issue pushed the digitization of the travel sector and also influenced the way passengers book trips and how agencies could promote their products and excursions across several days (Hwang, & Lee, 2019). Your visitors can schedule online excursions over several days via the website.
Improve your offer with GDS system integration
The greatest method to keep your rivals ahead of you is by offering best-priced international transfers, car rental, museum and attraction tickets, and excursions.
CONCLUSION
In this reflection, I examined and reflected the brands of travel and tourism with the core, values, and beliefs connected with them. Each brand's strategic direction described its related purpose. To better comprehend the renowned industry, customer reviews and their values were explored. These findings have been evaluated and compared to achieve positive results and boost the brand's well-being. For greater comprehension, the commonalities between all the brands were underlined. In a well-defined format, everything is described to comprehend the reader.
REFERENCES-
Intrepid Travel. (2019). Geographical. https://geographical.co.uk/partners/travel
partners/item/818-intrepid-travel
Hwang, J., & Lee, J. (2019). Antecedents and consequences of brand prestige of package tours in the senior tourism industry. Asia Pacific Journal of Tourism Research, 24(7), 679-695.
About us. (n.d.). ULTIMATE. https://www.ultimate.travel/about-us/
Experiences. (n.d.). Cosmos. https://www.cosmostours.com.au/experiences
Yen, C. H., Chen, C. Y., Cheng, J. C., & Teng, H. Y. (2018). Brand attachment, tour leader attachment, and behavioral intentions of tourists. Journal of Hospitality & Tourism Research, 42(3), 365-391.

Get expert help for BRAND ALIGNMENT REFLECTION and many more. 24X7 help, plag free solution. Order online now!