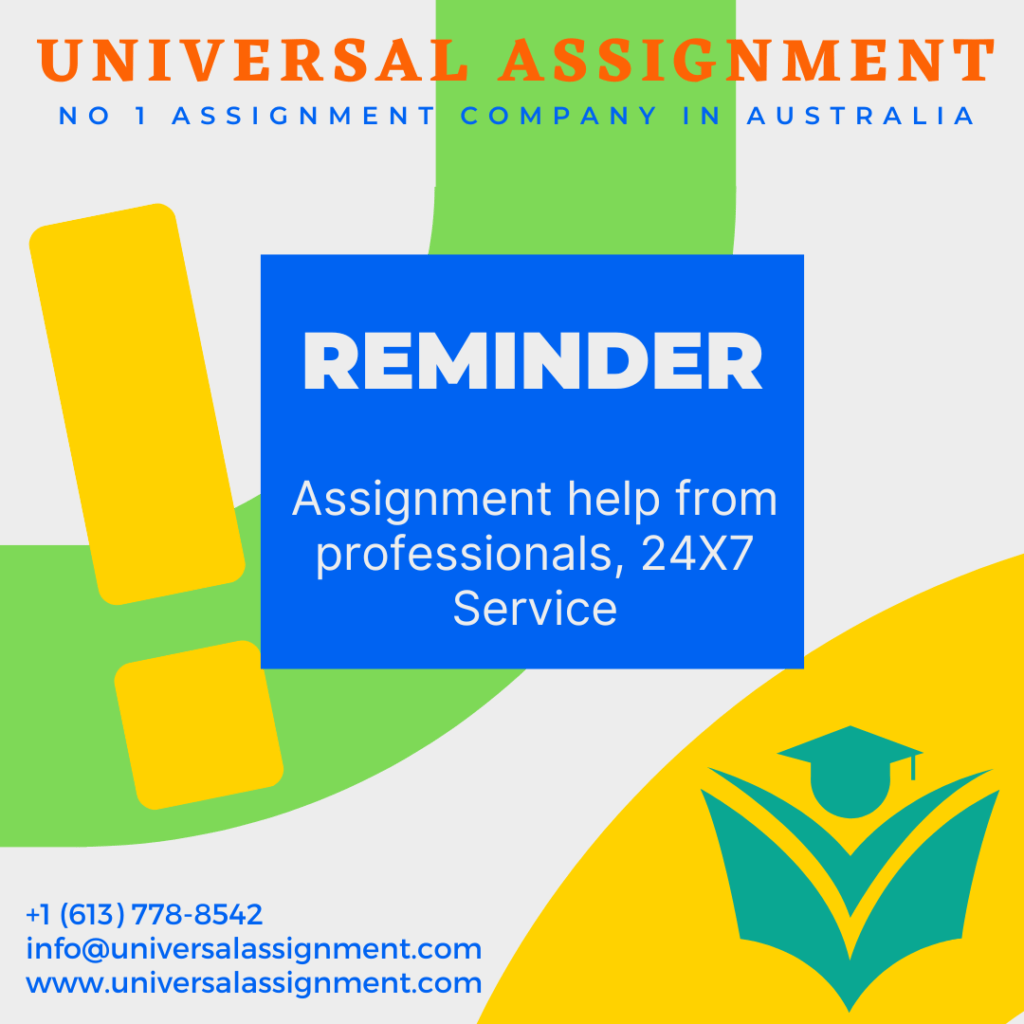 The perspective of mental wellness of Indian migrants in Western Australia Design
ABSTRACT:
Those problems provided by cultural and linguistic diversity were not properly fulfilled even as a highly active process of mental health system reform occurs throughout more than two decades at the national and state and territorial level. The collecting, analysis, and reporting of mental health statistics that represent the realities of population variety is a crucial area in which this is especially an issue. The mental health of Indian migrants in Australia is explained in a well-defined format for a better understanding of the reader. The figures and facts are encountered and explained for better analysis of the terminology and the reasons behind the mental illness of people. Along with that the methodology is explained for deep understanding and extracting the obstacles for getting optimistic recommendations and results. Migration is often an experience that challenges and changes life. Australia has a growing population of immigrants. The migration challenges can offer opportunities for growth and resilience and harm mental health and wellbeing. Australia Mental Health Strategy underlines the importance of research that gathers information from multiple knowledge sources to identify the challenges of mental health/wellness for immigrants. For this task, mixed research methods (MMR) are well adapted. The first part of this study will collect quantitative data via an online questionnaire containing issues from socio-demographic variables.
INTRODUCTION:
Background of the study:
In both demographic and cultural terms, the Indians represent a separate immigrant group. However, there is a limited number of studies on indigenous people's intellectual health despite expanding research in Australia on transcultural mental health. In a representative sample of Indian Australians, he explores the extent of psychological morbidity and related service use. It also looks at the links between mental health and social participation and networking in this ethnic community (Straiton et al, 2014). A person's ability to perform a series of key functions and activities, including the capacity to learn, is characterized by good mental health/health. The ability of a range of positive and negative emotions to feel, express, and manage. Migration is often an experience that challenges and changes life. Australia has a growing population of immigrants. The migration challenges can offer opportunities for growth and resilience and hurt mental health and wellbeing. Australia Mental Health Strategy underlines the importance of research that gathers information from multiple knowledge sources to identify the challenges of mental health/wellness for immigrants.
Migration is an old and social phenomenon. People migrate to improve living standards and for political reasons as well. The need for migration is for people to adapt to a new environment, including decision-making, planning, real movement to another geographical area, adaptation to new cultural needs, and local structures. This process is linked to the increasing cost of medical and educational services. However, migration not only involves human movement, but also the dissemination of knowledge and experience.
Purpose of study
The collection of prevalence rates information is complicated because Indian communities are not uniform and defined communities members are not uniform, as their experiences depend on gender, age, sexuality, migration experience, first or subsequent generation, temporary or permanent settler status, forced or voluntary immigration status and other differentiation parameters There are also cultural differences in understanding and appropriate treatments of mental illness (Liddell et al, 2013). The migration program category focuses on the skills of the labor force, family reunification, and special… The program, in different categories, covers the offshore and the onshore. These groups include offshore sponsored, offshore sponsored, independent offshore, sponsored onshore business, former Overseas students onshore, and a qualified designated area. This last category can lead to permanent residence if the migrant lives in the designated area of the family sponsor for a minimum of two years and works or studies for at least one(Liddell et al, 2013). The population in Australia has grown to 660,000, according to ABS (2020). In 2019. In 2019. Thirty percent of the population were born in the overseas world in 2020 versus 20% in 2015 and 27% in 2010.
Research questions:
It involves systematically identifying, selecting, analyzing, and reporting current information about the issue of interest.
The aim is to gain comprehensive information and knowledge about migrants' mental well-being. This literature review will contribute to the development of a broad conceptual framework that fits the problem of research.
Under the following subheadings, the literature review is presented:
1. What are the problems and the perception of migrants' mental well-being?
2. What are the mental health services for migrants?
Search strategy
To critically analyses the factor affecting the mental wellness and awareness of mental health of immigrants.
Articles for this review were sourced from CINAHL, MEDLINE, and PsycINFO, all of which were accessed through EBSCOhost. The key terms used are depression or anxiety or posttraumatic stress or mental health or mental wellness or mental illness or mental disorder or psychological distress or trauma and refugee or migrant or immigrants or asylum seeker.
Cross-border migration is now more achievable and more attractive as the world becomes a global community. As a result, the migration rates in recent decades have been substantially increased (Lumley et al, 2018). The total global net migration rate of -18,78 migrants per thousand in 2020 was estimated. He claimed to have a significant legal effect on migrant's mental health, in addition to all these factors including economic, cultural, social, and environmental (Hanes et al, 2019). Similarly, the higher levels of discrimination in the case of immigrants were linked with unemployment, higher levels of discrimination, incomplete tertiary education, shorter residency durations in Australia (2014), and the lack of marriage.
Hypothesis:
Recognition and proper treatment of the problems of mental health among new immigrants and refugees in primary care poses a challenge due to language and culture differences and due to particular stressors linked to migration and relocation (Charlson et al, 2019). In approach to mental health assessment and prevention and treatment of common mental health problems for primary care immigrants, we aimed to identify risk factors and strategies.
LITERATURE REVIEW:
It should be noted that the post-migration era is characterized by cultural adaptation and cultural difficulties. It is believed that refugees would acquire the culture of the host community; a cultural change to adapt or retain cultural characteristics or behavior from the host culture; and the emergence of cultures, if feasible – a process extensively documented called acculturation (Chen, 2019). Stresses include the need to learn the words, values, norms, and behaviors of the hosted community that can lead to social isolation; conflicts between generations; confusion over and/or loss of cultural and community identity; a lack of environmental management; racism and discrimination; and a lack of financial and social capital and accumulation.
Pre-migration and in-transit physical and psychological stress such as violence, conflict, torture, the separation between families, instability, insecurity, future-oriented and disease uncertainties, and post-migration problems hence lead to poor health conditions for the HM population(Chen, 2019). The sense of loneliness and social inclusion stresses (i.e. language difficulties and being untouched to Australian life) not only related to HM psychological illnesses but might also mitigate the link between pre-immigration trauma and psychological disorders
However, cross-sectional research has largely examined the relationships between post-immigration stresses and health, preventing causative conclusions(Chen, 2019). Further longitudinal studies are necessary to establish the effects of changes in post-migration stressors on health and the effects of post-migration stressors to better understand the causal mechanism that leads to health problems of HMs. To the best of our knowledge, there is no evidence of the influence on the health condition of HMs of shifting post-immigrant stresses.
In addition, the rates of anxiety and depression are high and related to poor social integration for those with a refugee history who have long stayed in a host country. (Giacco, Laxham & Preibe, 2018).
Research Aim
The primary objective of this study is to examine the views of Indian immigrants' mental well-being and to evaluate their awareness of mental health services.
Research Objectives
This research will cover the following objectives:
To explore the perspectives of mental wellness of Indian migrants.
To assess the awareness of mental health support services.
Research design question:
How does the positivism, constructivism approach help to examine the mental wellness of Indian immigrants?
Many reports and reviews recommend collecting comprehensive, reliable mental health statistics for indigenous migrants, which are reported below in Australia:
Demographics and mental health trends in WA communities
Since the WA literature does not contain prevalence information, it does not appear to be possible to identify any communities, age groups, gender, or other demographic groups, or conditions more prevalent in this case. Prevalence rates cannot be deducted because of problems of sampling because the majority of studies are small, non-random, or clinical.
Key mental health experiences and circumstances in the community
Although resilience factors also exist, several factors concerning the migration experience can put the individual at greater risk of mental health issues. Certain risk factors include:
– low socioeconomic status, or decreased socioeconomic status after the migration (incoherence of status), often due to lack of professional recognition.
Qualifying qualifications.
Underemployment/unemployment.
Shock/conflict cultural/cultural distance culture.
Unable to speak the host country's language.
Dividing one's family and extended family from the social, religious, and cultural networks.
host society's harm, racism, and discrimination.
trauma or long-term stress before or during immigration (as in the case of refugees).
conflicts between the sexes and the generations.
The risk of immigrant suicide is dependent on:
Living conditions in the country of the host.
The country of origin experiences.
Socio-economic low level.
A psychological or biological, or conductual dysfunction of an individual involves a response that is not considered "normal" in the cultures of the individual's sufferer (e.g., the sadness that an individual loved is killed). The DSM-IV is identified as a mental illness with a wide range of problems.
• anxiety.
• mood disorders (e.g., agoraphobia, post-traumatic stress disorder).
• personality disorders.
• psychotic disorders (e.g. loss of real touch) and schizophrenia.
In several respects, the cultural background will influence the perception of mental illness and through:
cultural subjective experience — attitudes, feelings, and behaviors defined by and constructed in a particular cultural context such as grief, love, shame, pride, and associated behavior (Kirmayer et al, 2011).
cultural idioms of mistreatment — ways in which people can express their illness.
culturally based treatments – adequate cultural treatment
culture-based results – results will be based on the cultural structure and treatment of the disease.
THEORETICAL FRAMEWORK:
The 2016 census shows that Western Australia employs 2 474 440 people, a 10,5% increase from 2011. (OMI, 2016). WA is higher than the domestic population growth average is 2% compared to 1.7% a year. Australia's proportion was born continuously decreases from 67.7% in 2001 to 60.3% in 2016. The number of born persons overseas growth in 2016 was significantly higher than the national average, to 32.2 percent of the 26.3%. One or both parents were born outside of Australia, 53 percent, and 77.2 percent.
In social, behavioral, and health studies, the viewpoint on life has functioned as a helpful multidisciplinary context (Xu, 2018). Elder and fellow Members characterize the cycle of life as 'composed of old-age patterns rooted in social institutions and history.' To demonstrate, social and physical exposures throughout key times (e.g. gestation, infancy, or adulthood) may have cumulative impacts on later-life health problems such as increased chronic risk and functional influences.
Migration may change an individual's trajectory of cognitive function in the context of migration and cognitive function(Xu, 2018). The time and duration of the movement might affect the extent of the migration-cognition connection. However, in the lifetime perspective, health determinants – cognitive function in this case — and the causes for migration are not taken into account. Other theories and models are thus needed to address life-length restrictions to guide future migration and cognitive research.
Based on the social determinants of the health model, health variables include but are not limited to 1) social and economic conditions (e.g. income, education), 2) a physical environment (e.g. clean water, safe households), and 3) traits and conduct of the individual (e.g. access to healthcare, smoking) (Xu, 2018). In research relating to illness and functions, the social drivers of the health model have been widely included.
Although the idea stresses that characteristics in both transmitting and receiving locations are essential to a choice on migration, it is only vaguely clear if these factors may cause disease risk to accumulate and whether migration is related to particular health outcomes. Although the notion emphasizes that qualities are crucial for migration choice in both transmitting and receiving sites, it is scarcely obvious if these elements might accumulate the risk of illness and whether migration is associated with the health consequences of a specific situation.
Education
It can lead to greater or better educational possibilities from rural to urban or from underdeveloped countries to developed countries. People with more education have shown superior cognitive performance(Xu, 2018). One possible reason is that brain function is boosted by learning or social participation. Higher education is therefore associated with greater cognitive reservations that assist people to preserve their brain function,
Income
Research has revealed that in addition to schooling, migrants tend to obtain more money from their new employment following migrating than they could earn home. In earlier investigations, larger revenues have been independently linked to increased results in cognitive tests for educational and other characteristics. Increased incomes can enable people to offer decent food and a better living environment that can, in turn, have a favorable effect on their cognitive health.
Occupation
Migration is expected to lead to changes in jobs. Studies have shown the relationship of a highly qualified professional with a higher cognitive function while adapting to elements of education and wealth. Employment typically represents varied exposures and actions to work. Migrants might thus be encouraged by working on different activities and acquiring new abilities which are related to higher cognitive functioning.
This doesn't mean, though, that cultural and cultural people are more people. A wide range of language backgrounds compared to Australia, WA being more migratory than most other Australia-based jurisdictions, in England, New Zealand, and South Africa. However, there are increasing numbers of migrants from Indian origins — migrants from countries other than mainland English (NMES) have been larger than those from English-speaking regions for the first time in WA in 2016 (to become similar to other States). The Multicultural Interests Office reports on new and emerging communities in WA regularly. The majority of new and emerging communities reach Australia's humanitarian and refugee programs and the Family Stream (OMI, 2018). New and emerging communities are important since they can be more disadvantaged than established communities in the settlement process. Because of factors including visas; low English skills, education, and income; high unemployment; poor resources and aid systems; and the lack of familiarisation with western major services, both new and emerging communities are disadvantaged.
There are no data on mental health prevalence rates in Western Australian communities. Although there are several small-scale studies based on samples that are not representative and which focus on specific community situations, none are rigorous enough to generalize (Tilley et al, 2015). There is some international and Australian evidence that problems of mental health are greater than the general population for those who come under humanitarian measures, such as refugees and asylum seekers. Post-Traumatic Stress Disorder (PTSD) and post-traumatic and depressive symptoms are found to be more prevalent in people with war experience (Hodes et al, 2016). The international findings of psychopathology are strong. Between 37% and 77% of asylum seekers have PTSD, and 10 times the overall population is more likely to have PTSD
Poor socio-economic conditions are associated with the five-year increase in depression following relocation. The levels of distress and social impairment of refugees or asylum seekers are high as well as a range of social factors affecting mental health, such as unemployed, reduced education, and reduced earning capacity (Liddell et al, 2013). In addition, it is clear that the effect of drugs abuse in response, nightmares/dull hyperarousal symptoms, or adaptation and resettlement worries in a foreign country, can be caused by PTSD and resettling stress.
METHODOLOGY
The present research uses a built-in design that includes a smaller qualitative study, referred to as QUAN (qual) (Creswell & Plano Clark, 2011; Morse, 2008). The integrated design is appropriate for investigations in which additional data is required to improve the broader design. The QUAN strand is given more emphasis in this investigation since this is the main aim of the study (Greene, Caracelli, & Graham, 2008). The interface point or mixing takes place mostly while interpreting the data. The use of an embedded design enhances current understanding and perspectives on an event; yet, the quantitative and qualitative data cannot readily be integrated. Every strand will be independently reported, where this is the case.
Mental disease rates vary among migrants, but these variances are not simply reflected in the rates in the countries of origin. Instead, it is possible to relate migratory paths to the frequency of certain health issues and the rate of usage in particular groups in terms of adversities before, during, and post-resettlement, together with laws and practices that define who is accepted in Canada (Bowen et al, 2017). Some of the migratory variables affect mental health and can be studied in a professional assessment. These characteristics vary greatly with their intensity and unique importance to patients, their families, their communities as well as the broader community. To achieve excellent health outcomes, post-migration interventions that decrease pre-migration stress and provide jobs and economic stability are very crucial.
APPARATUS
Describe and negotiate therapy for symptoms and social problems. Any patient with little knowledge of clinical languages should be urged to employ a medical translator(Bowen et al, 2017). One of the major impediments to immigrants' access to services was a failure to make use of interpreters. For communication reasons professional interpreters should be employed; telephone interpretation services may be used if no local interpreter is present. Recent systemic reviews have greatly enhanced the contacts with professional interpreters rather than ad hoc translators (i.e. friends, children, staff).
Clinical method to deal with cultural translators and players –
Meet the interpreter before an interview to discuss the goals of the interview.
Discuss if the interpreter's social status can affect the patient relationship in the nation of origin and the local community.
Explain the need for a very close translation of the examination (e.g., to ascertain thought disorder, emotional range, and appropriateness, suicide risk).
Please ask the interpreter if a question or response is difficult to translate.
Make a seat triangle to face the patient and the interpreter is on one side.
Discuss all essential criteria for culture and etiquette.
During the meeting-
• Introducing you, the interpreter, and explaining your duties.
• Discuss the privacy of the patient and get his consent from the interpreter.
• Directly seeing and talking to the patient;
Following the interview-
Talk about the interview and ask the translator to evaluate the patient's openness or transparency.
Consider translation issues and malentendants and clarify any key message not translated or unclear, including nonverbal communication.
Ask the interpreter that emotional emotions or worries arise during the interview.
DATA ANALYSIS
High levels of psychological distress in humanitarian aid applicants have been found in Australia, based on data from the BNLA (Building a New Life in Australia) survey of the humanitarian immigrants and from the HILDA (Household Income and Labor Dynamics in Australia) survey, representatives of the entire Australian population. The higher the K6 rating, the more psychological distress, and 19 or more, indicates that there is a likely serious psychological condition.
Summary of mental health assessments and Information on the current, mainly mainstream, federally undedicated mental health services.
The focus was on promoting the cultural competence of mainstream providers. The Mental Health Framework in Australia for cultural inclusion (the framework) (Embrace, nd) was developed for organizations aiming at cultural competence and responsiveness to mental health. This is a free online resource that allows organizations and individuals to evaluate and improve their cultural responsiveness (Bowen et al, 2017). Actions may include the improvement of data collection to ensure that population is gathered, a review of hospital discharge plans to respond more culturally, and a more culturally appropriate treatment. The framework works best when engaged senior managers and transcultural mental health services are in place.
In this final section, we review the recommendations for the three main Australian reports on migrant mental health.
Mina's report 'Research on mental health and assessment in Australia development of the inclusion culture,' focuses on research and data collection but also makes recommendations on the improvement of service delivery.
Presentation to the Senate Standing Committee on Community Affairs, critical of lack of government funding (FECCA, 2011)and related commentary: the Federation of Ethnic Communities (FECCA), 'mental health and Australia's Cultural and Linguistic Diverse Communities'
The results of the extensive consultation on CaLD-related questions in mental health Australia (MMHA) (2010) are reported
The following are their main recommendations:
The necessity of ensuring that the Australian public's increased cultural and linguistic diversity is at the heart of all policy-making and funding for policy implementation of the design, delivery, and evaluation of mental health services
Full participation of representatives of communities and people with mental illness and their families and the support of people in the development and implementation of policies at the local, state, and national levels.
The provision of mainstream and dedicated services including resources for 'mainstream' organizations specifically for training in cultural skills, involvement of translators and interpreters, and employment of bicultural workers.
Data collected from the interviews will be analyses using thematic analysis (Braun and Clarke's 2007) will use these steps to derive the themes. These steps include familiarizing familiarising with the data, generating initial codes, searching for themes, reviewing themes, defining, and naming themes, and producing the final manuscript. Thematic analysis is chosen as it enables more rigorous data analysis and emphasis each participation perception, feeling, and experience. (Braun and Clarke's 2007).
Ethical consideration
Ethics approval will be sought from ECU Ethics Research Committee and the community. Participants will be provided with study information before participation and will be allowed time to make consent. The identity or details of the adults will be kept confidentially only accessible to the researchers. Accordingly, research must be designed and conducted in a way that empowers, respects, and "does no harm" to communities (Kia-Keating et al, 2011).
Rigour and Bias
Several methods of quality and rigor such as credibility dependability will be engaged throughout the study process. Data coding will be completed by several researchers to identify different meanings and verify themes that are derived.
LIMITATIONS:
In addition to PTSD and other psychological disorders, immigration-related stressors may increase suicidal ideation and risk due to auxiliary stress, social marginalization, and inter-generational conflicts. A range of mental health problems has been noted among immigrant populations in the US, including, anxiety, depression, posttraumatic stress disorder (PTSD), substance abuse, and increased prevalence of severe mental illness and thoughts of suicide. The effects of migration on Australian society and the economy have been significant. Increasing skilled migration would contribute positively overall to the future per capita income of Australia. In many ways, migration helps the economy.
Here no economical stability measures are adapted for betterment and enhancement.
REFERENCES:
Straiton, M., Grant, J. F., Winefield, H. R., & Taylor, A. (2014). Mental health in immigrant men and women in Australia: the North West Adelaide health study. BMC Public Health, 14(1), 1-15.
Tilley, D. M., Griggs, E., Hoy, J., Wright, S. T., Woolley, I., Burke, M., … & Australian HIV Observational Database (AHOD). (2015). Treatment and disease outcomes of migrants from low-and middle-income countries in the Australian HIV Observational Database cohort. AIDS care, 27(11), 1410-1417.
Bloch, A. (2007). Methodological challenges for national and multi-sited comparative survey research. Journal of Refugee Studies, 20(2), 230-247.
Bowen, P., Rose, R., & Pilkington, A. (2017). Mixed methods theory and practice. Sequential, explanatory approach. International Journal of Quantitative and Qualitative Research Methods, 5(2), 10-27.
Charlson, F., van Ommeren, M., Flaxman, A., Cornett, J., Whiteford, H., & Saxena, S. (2019). New WHO prevalence estimates of mental disorders in conflict settings: a systematic review and meta-analysis. The Lancet, 394(10194), 240-248
Van Esbroeck, R. (2008). International handbook of career guidance (pp. 695-709). J. A. Athanasou (Ed.). New York, NY: Springer.
Greene, J. C., Caracelli, V. J., & Graham, W. F. (1989). Toward a conceptual framework for mixed-method evaluation designs. Educational evaluation and policy analysis, 11(3), 255-274.
Hanes, G., Chee, J., Mutch, R., & Cherian, S. (2019). Pediatric asylum seekers in Western Australia: Identification of adversity and complex needs through comprehensive refugee health assessment. Journal of pediatrics and child health, 55(11), 1367-1373.
Kirmayer, L. J. (2001). Cultural variations in the clinical presentation of depression and anxiety: implications for diagnosis and treatment. Journal of Clinical Psychiatry, 62(13), 22–30.
Kirmayer, L. J., Weinfeld, M., Burgos, G., Galbaud du Fort, G., Lasry, J-C. & Young, A. (2007). Use of health care services for psychological distress by immigrants in an urban multicultural milieu. Canadian Journal of Psychiatry, 52, 295–304.
Kirmayer, L. J., Narasiah, L., Munoz, M., Rashid, M., Ryder, A. G., Guzder, J., Hassan, G., Rousseau, C., Pottie, K. (2011). Common mental health problems in immigrants and refugees: general approach in primary care. Canadian Medical Association Journal, 183(12), 959-967.
Lumley, M., Katsikitis, M., & Statham, D. (2018). Depression, anxiety, and acculturative stress among resettled Bhutanese refugees in Australia. Journal of Cross-Cultural Psychology, 49(8), 1269-1282.
Liddell, B.J., Chey, T., Silove, D., Phan, T.T.B., Giao, N.M., and Steel, Z. (2013). Patterns of risk for anxiety-depression amongst Vietnamese-immigrants: a comparison with source and host populations. BMC Psychiatry, 13(1).
Kirmayer, L. J., Narasiah, L., Munoz, M., Rashid, M., Ryder, A. G., Guzder, J., … & Pottie, K. (2011). Common mental health problems in immigrants and refugees: general approach in primary care. Cmaj, 183(12), E959-E967.
Chen, W. (2019, February 1). Impacts of social integration and loneliness on the mental health of humanitarian migrants in Australia: evidence from a longitudinal study. Wiley Online Library.
Xu, H. (2018, November 22). Migration and cognitive function: a conceptual framework for
Global Health Research. Global Health Research and Policy.

Get expert help for The perspective of mental wellness of Indian migrants in Western Australia Design and many more. 24X7 help, plag free solution. Order online now!