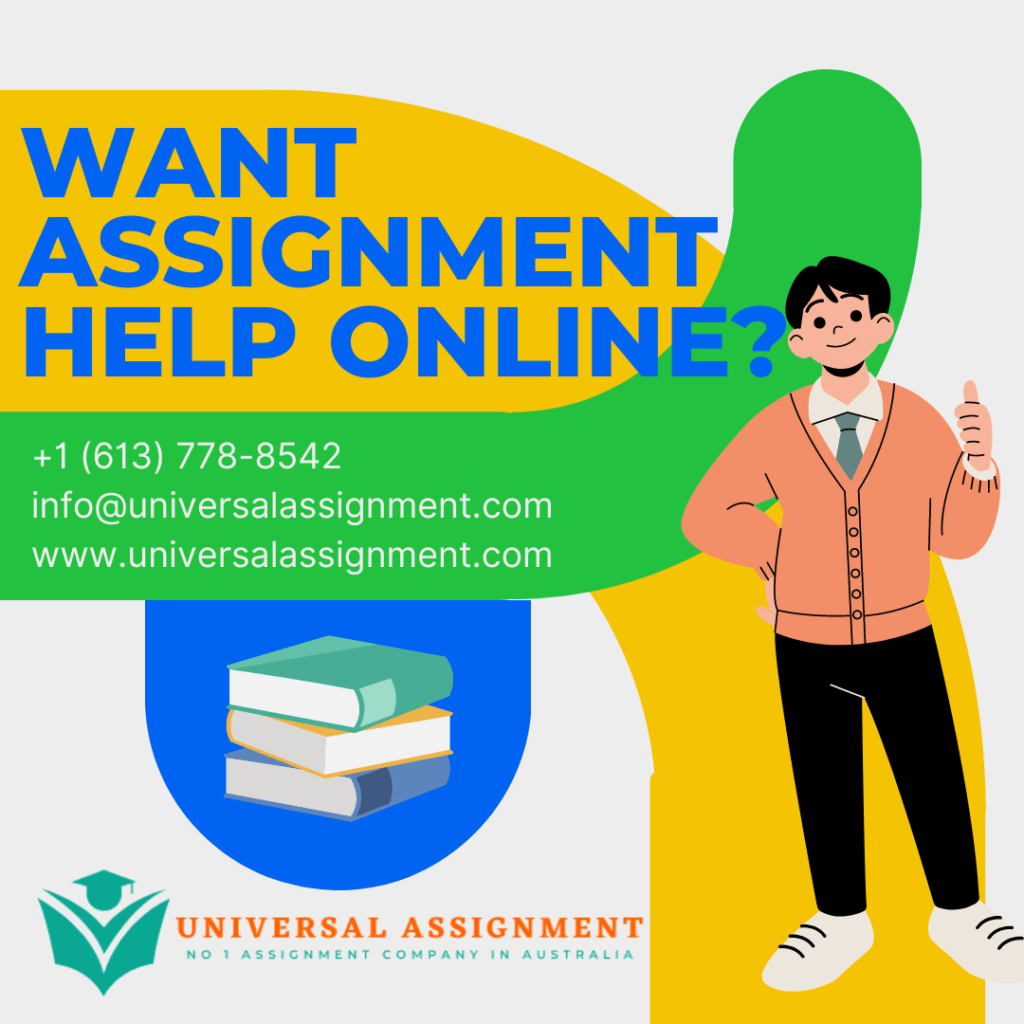 A Cars4U vehicle hire company wishes to develop a centralised database for its operations. Currently each national office is free to manage its own affairs, often done using spreadsheets. This has resulted in a multitude of contradictory systems, some manual, some computerised, with consequent data duplication and delays in terms of drawing up hire agreements, redistributing vehicles and settling accounts.
Requirements of the new system
Reduction of bureaucracy
Cars4U wishes to hold standard profiles of customers details, vehicles held, all hire arrangements and details of hire, so as to streamline the processes of drawing up a hire contract at the outset, and settling it at the conclusion of hire.
An important objective is to reduce the turnover period between the dropping of a vehicle and its readiness for subsequent hire. It is intended that this will be facilitated by recording credit card details for individual customers at the time of hire, so that when the car is returned the registration number is recorded, thus activating the credit card transaction, and prompting the computerised preparation of a final invoice and receipt to be sent to the customers address. In cases where the tank is not full an assessment of cost of refill is made on the spot, reflecting the cost of petrol in the destination country.
If the check-in inspector is dissatisfied with the state of the car, or for whatever reason the check-in of the vehicle is not routine, then the driver and car are referred to the Special Check-In centre where more detailed procedures are followed. A customer may request to check in at the Special Check-In Centre. For example they may wish to receive completed paperwork at the time of checking in, rather than wait for the post. If the vehicle has been hired longer than the stipulated period then a surcharge is effective at a given multiple per day late of the daily hire charge. When a customer registers for hire s/he contacts a single national hire centre corresponding to the starting hire centre.
Flexible hire arrangements
CARS4U caters for both corporate and individual customer hire. An individual hires a specific vehicle. A corporate customer can hire either a specific vehicle or a fleet of vehicles.
Fleet Hire
CARS4U manages fleets of vehicles with companies. To qualify for this arrangement a company must use the vehicle in multiples of 6 month durations. Typically a company will hire a number of vehicles for the same 6 month (or more) duration. Vehicles on individual hire can be collected at any centre and dropped at any centre in any country (with no surcharge for a different centre). Hire charges are based on vehicle classifications (e.g. Luxury Saloon, Basic Hatchback ….) Each classification will include a variety of models (e.g. Ford Fiesta 1.1, Fiat Panda ….are in the 'Basic Hatchback' classification). Charges for classifications are by the day and differ between different countries. A customer collecting a car at a particular centre will be charged according to the charges for that centre's country for the whole period of hire, even if the customer travels in different countries.
In the case of a Corporate Customer (hereafter called the company) there may be several regional offices associated with the Company in different locations (for example BT Leeds, BT Newcastle ..) The account that the Company holds with CARS4U may be held at the Company headquarters even though the hire arrangements may be conducted with regional offices. Alternatively each Company regional office may act independently of the Company headquarters in handling both financial and hire arrangements with CARS4U .
When a vehicle is hired permission to drive the vehicle may be granted to one or more drivers. In the case of a company using a fleet of vehicles (see below) a 'pool' of drivers must be specified. Any driver within the pool can drive any vehicle in the fleet. Hire vehicles can be delivered to the customer for a charge of a fraction of a day of hire, currently 50%.
Customers have the option of drawing up a mileage related agreement, or a mileage independent agreement. In the case of local business use it may be in the interests of the customer to do the former.
Some individual customers require insurance, which may be of different classifications depending on coverage of 3rd part claims, damage to the vehicle, injury to the passenger etc. In the case of company hire CARS4U takes no responsibility for the insurance of the companies employees. This is the responsibility of the company. Some customers have requirements regarding car accessories, for example: a bike or roof rack, baby or seat, etc. from CARS4U . Additional charges (per day) are made for these and checks are made on their condition on return.
Customer loyalty
CARS4U prides itself on the variety of vehicles it holds. It is intended that the new computerised system will facilitate forward planning in terms of purchase of new vehicles based on historic patterns of use. Vehicles that are either old, unreliable or unpopular are sold by separate vehicle auction companies. CARS4U prides itself on always being able to satisfy a customers requirements, both in terms of start and duration of hire, and in terms of vehicle specification.
One priority of the computerised system is to be able to locate a vehicle that is requested by a customer but is not available at the CARS4U centre local to that customer. In such cases contract firms are used to provide drivers to 'redistribute' the vehicles (if necessary across national boundaries). Individual hire centres are responsible for contracting this work to a local company. Exceptionally if the vehicle that the customer requires is not available from CARS4U 's local fleet, then such a vehicle will be hired by CARS4U from a rival local vehicle hire company.
Loyalty Discounts are available to customers (whether individual or corporate) hiring single vehicles (rather than fleet), and are based on the total number of vehicle-days for the customer in the previous year. In the case of a company this is aggregated over all regional offices. Special Fleet discounts apply to fleet hire that depend on the number of vehicles in the fleet and the duration of hire. In such cases the Loyalty Discount does not apply.
Reliability
CARS4U makes provision for accident/breakdown recovery. This is mandatory for all hire arrangements. Vehicle hire is covered under an umbrella motor vehicle rescue scheme that includes major rescue companies from different countries. It is an objective of the company to ascertain within 2 hours of a reported breakdown or accident whether a replacement vehicle is required, and to deliver a vehicle of equivalent standard or better to the driver in their chosen location within 4 hours.
CARS4U also consider that a customer has the prerogative to change their car at any time during the hire period without penalty, but only for a vehicle of equivalent classification or above. In the latter case the customer will receive (on completion of hire) an invoice that contains in effect separate hire details for the separate vehicles.

FLEET CUSTOMER HIRE FORMS
(Paper based, currently in use by many offices) Xs indicate data entry. The lengths are not accurate – for reasons of cramming in as much as possible onto one sheet!
Form 1
Hire Code: XXXXXX Commencing: DD/MM/YY Finishing: DD/MM/YY
Hiring Company Details
Account No (if applicable): XXXXXXXXXX
Organisation: XXXXXXXXXXXXXXXXXXXXXXXXXXXXXXXXX
Address: XXXXXXXXXXXXXXXXXXXXXXXXXXXXXX
XXXXXXXXXXXXXXXXXXXXXXXXXXXXXX
XXXXXXXXXXXXXXXXXXXXXXXXXXXXXX
Town: XXXXXXXXXXXXXXX
Postcode: XXXXXXX
Fax: XXXXXXXXXXXXX
Tel No: XXXXXXXXXXXXX
Contact Name: XXXXXXXXXXXXXXXXXX
Invoicing Company Details (if different from above)
Account No: XXXXXXXXXX
Organisation: XXXXXXXXXXXXXXXXXXXXXXXXXXXXXXXXX
Address: XXXXXXXXXXXXXXXXXXXXXXXXXXXXXX
XXXXXXXXXXXXXXXXXXXXXXXXXXXXXX
XXXXXXXXXXXXXXXXXXXXXXXXXXXXXX
Town: XXXXXXXXXXXXXXX
Postcode: XXXXXXX
Fax: XXXXXXXXXXXXX
Tel No: XXXXXXXXXXXXX
Contact Name: XXXXXXXXXXXXXXXXXX
Form 2 – FLEET Details
Fleet Code: XXXXX No of cars: XXX
Vehicle Code Registration Model Make Colour Mileage at start
XXXXXXX XXXXXXX XXXXX XXXX XXXX XXXXXXXXX
XXXXXXX XXXXXXX XXXXX XXXX XXXX XXXXXXXXX
……. for each vehicle in the fleet
POOL (the Hiring Company is responsible for ensuring appropriate insurance for all drivers in the Pool) for this fleet
Emp No Nat Ins No Emp Name Dept
XXXXXXXXXX XXXXXXXXXXXX XXXXXXXXX XXXXXXXXX
XXXXXXXXXX                XXXXXXXXXXXX             XXXXXXXXX               XXXXXXXXX
Assessment Details
You will be undertaking a database development project for a client (in this case your tutor) based on given requirements. Using feedback from this stage you will go on to design, implement and test your system using appropriate database techniques and technologies. You will also be expected to evaluate your development processes relating to the System Development Life Cycle, as well as considering emerging technologies that could be used to improve the organisation's data management and decision-making processes.
These tasks are completed based on the Case Study – see appendix A.
Produce an Extended Entity Relationship Model (EERM) using top-down approach for the given case study organisation. List Validation Questions (6-10) used to validate your EER Diagram. Use the notation taught in class.
[30 Marks]
Normalise Forms (see Appendix B) used in the current system, using bottom-up approach. Consider the implications of this normalisation for other SDLC activities, discuss briefly. [20 marks]
Produce a Composite Model (based on outputs from bottom up and top-down approaches). Consider the implications of this process and discuss briefly.
[10 Marks]
Derive Composite model to produce a final list of relations/tables and for each relation/table produce a full list of attributes, defining attribute(s) that are Primary Key(s) and any derived Foreign Key(s). Consider the implications of this process and discuss briefly. [10 Marks]
Consider theory of Physical Design and suggest potential changes of the composite model in an anticipation of performance problems for the implementation. Discuss these using literature to support your arguments. [10 Marks]
Implement tables in Oracle 5 Apex. Carefully consider constraints for each table. Insert suitable test data. As a guideline you should populate table with at least 5-15 rows of data, using SQL Scripts environment. [20 Marks]

Get expert help for Case Study Cars4U and many more. 24X7 help, plag free solution. Order online now!