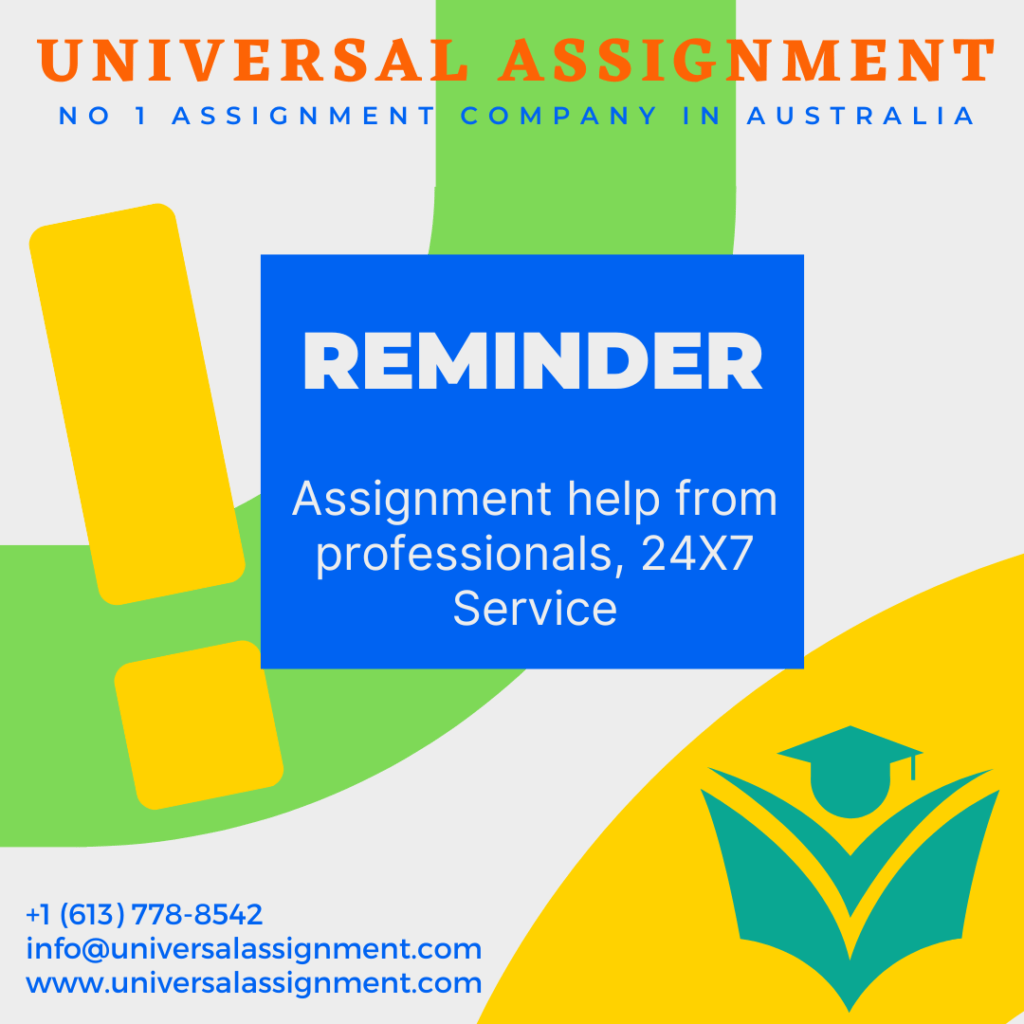 ASSESSMENT BRIEF 3
Subject Code and Title
DID602A: User Experience Design
Assessment
Usability Test Report and Annotated Specification Document
Individual/Group
Individual
Length
20-25 pages (specification document and testing report)
Learning Outcomes
Demonstrate analytical and creative thinking and applying research skills appropriate to a Graduate Certificate to solve common and/or unpredictable web design and (user) experience design problems in a range of situationsApply a structured and systematic process of critical inquiry to source, analyse, evaluate and creatively act on information in response to common and/or unpredictable web design and (user) experience design problemsUse communication skills and technologies, along with evidence-based, reasoned argument and exposition, to effectively transmit web design and (user) experience design knowledge, skills, ideas and solutions to others including diverse cultural groupsDemonstrate autonomy, judgement and responsibility to provide specialist web design and (user) experience design advice and functions in professional practice
Submission
Due end of Module 6.2
Weighting
40%
Total Marks
100 marks
Context:
The second assessment is divided into two submissions: (1) your completed wireframe prototype – which will assess your interaction design skills, consistency of element placement, labelling, navigation design, use of grid and persona-centric experience creation; (2) the second submission is your usability test report which has been designed to develop your quantitative measurement skills to accurately critique a digital experience using controlled research techniques. You will also submit an annotated wireframe specification document where your final designs are presented alongside clear functional instructions for project and technical stakeholders. You will be assessed on your communication design skills and the accuracy of your specifications.
Criteria
Understanding and execution of qualitative user research applicable to product design and innovation.
Understanding the importance of content, meta data and the research techniques for identifying how users organise content.
Foundation interaction design principles and their applicability to the Web.
Application of interaction design principles and techniques to e-Commerce products.
Designing and building wireframe prototypes as an efficient process for digital product creation.
Communicating design for digital teams
Instructions:
Usability Test report: 20%
Usability Testing. Test planning, creation of test scripts based on identified user stories. Recruitment log of participants. Testing and recording of sessions. Reporting of findings and recommendations for improving interface performance
Annotated Specification Document: 20%
UX Communication Design
Students will also be required to create a usability test plan, test scripts as well as recruit participants for usability testing. A findings and recommendations report will also need to be created.
Finally, students will create an annotated wireframe specification document that includes all of the refinements made as a result of usability testing.
Details:
Must include the following:
Usability test plan with scenarios, recruitment plan and scripts.
Usability Testing: Results, Findings, and Recommendations report.
A final annotated wireframe specification document of all of the revisions made to the wireframes post-testing. The spec should reflect your recommended changes that resulted from the round of usability testing.
An accurate and indexed sitemap of all pages in the wireframe set.
Submission Details:
Submit your assessment as 2 PDFs (max file size 5MB each) on Blackboard.
PDF of usability test plan, scripts and recruitment strategy and final report.

PDF of annotated wireframe specification document
Learning Rubrics
| | | | | | |
| --- | --- | --- | --- | --- | --- |
| Assessment Attributes | Fail (Unacceptable) | Pass (Functional) | Credit (Proficient) | Distinction (Advanced) | High Distinction (Exceptional) |
| Quality of annotated wireframe specification document. 40% | Inadequate wireframes, sitemaps, indices to individual pages and annotations provided. | Minimum required pages (wireframes) have been annotated with basic level of detail. Sitemap has been included but requires additional accuracy in its indexing and detail. | Spec doc includes adequate number of pages to provide specification instructions to third party readers of the document. Sitemap and each page are clearly communicated and can be followed with minimal guidance from the author. | Spec. doc is of a level of accuracy that it could be read and interpreted by third party reader (tech, product) with little-to-no guidance from the author. Sitemap and pages are presented in a high-quality document with accurate indices and little-to-no ambiguity for the functionality of key page elements. | The spec. doc exceeds the requirements for third party interpretation and comprehension. The quality of presentation for the sitemap and wireframe pages is high with appropriate level of detail given to each annotation. Clear linking between each annotated wireframe and hosted prototype. |
| Quality of Usability testing report 20% | Usability test report poorly executed, with inadequate respondents recruited and poor data observed and recorded. Results, findings and recommendations are not data-driven and are opinion- based. | Report includes the required results, findings and recommendations after testing on the minimum number of respondents. Not accurate in terms | Accurate results (qual and quant) observed and recorded with clear summaries (findings) of the key results. Recommendations are based on data and interpretation of | Strong evidence of clear and accurate qual and quant. data. Effort made to remove bias from the testing process with | Strong evidence of clear and accurate qual. and quant. data recorded. Effort has been made to refine the findings for each task into clear and succinct statements. |
| | | | | | |
| --- | --- | --- | --- | --- | --- |
| | | of demographic matching and recommendations based on some findings but still speculative. | findings though improvements could have been made to quality of recorded observations and removal of biases. | recommendations appearing to be objective in nature. | Recommendations are accurate and have little-to-no subjectivity due to adherence to the test reporting process. Recommendations given for improving the testing process if another iteration was required. |
| Quality of usability test plan, scripts and recruitment strategy 20% | Test plan appears to be retro-fitted into final submission. Low-to-no evidence of detail given to test scripts and recruitment. | Basic test plan with scripts that reflect key user stories. Ad hoc recruitment not aligned with personas. | Good test scripts created in planning stage to accurately measure the experience. Adherence to early recruitment planning and noted effort in recruiting to persona traits. | Very good user story-to-test script conversion. Test scripts also tweaked to suit certain personas. Recruitment strategy strong with strong evidence of follow- ups and adequate resources available for time of testing. | Exceeds level of quality needed to generate accurate and persona-centric test scripts. Accurately targets segment, and attention given to remove bias in each task. Adequately and accurately recruited with adherence to planned testing dates and times. |
| Overall adherence to user-centred design processes, execution | Poor level of detail in each assessment submission, with the final spec doc. | Evidence of strategic design with some facets established in | Personas have been considered in overall process. | Clear experiences designed for the identified personas | Accurate and high- quality experience designed for |
| | | | | | |
| --- | --- | --- | --- | --- | --- |
| and communication of design and strategy. 10% | Having little-to-no link to previous research and prototype. | the research being reflected in the final spec. document. Not enough consideration given to the identified personas of this product. | The product (interaction and content) can be considered to be user- centred. | with user-centred content and interactions carefully designed for differing segments. | identified personas. Process also identified key insights that were converted into innovations aimed at the audience segments. |
| Participation and completion of weekly class activities and consistent completion of project milestone deliverables. 10% | Repeatedly misses milestone delivery dates. Does not participate in class discussions, distracted by social media or other lessons. | Meets the critical deliverables and contributes rarely to discussions and demonstrates some acquired learning of key concepts. | Consistently applies self to meet deliverables with evidence of assistance seeking and contributions to both classroom and online collaborations. | Meets all deliverable timeframes with additional research and effort outside of course notes and recommended readings. Contributes positively to class discussions and actively seeks to engage peers and facilitator. | Exceeds all agreed deliverables with high quality work that is planned, researched and delivered beyond the basic foundations taught in the course. Actively engages in class discussions as well as contributes with material that they have researched on their own initiative. |

Get expert help for DID602A: User Experience Design and many more. 24X7 help, plag free solution. Order online now!