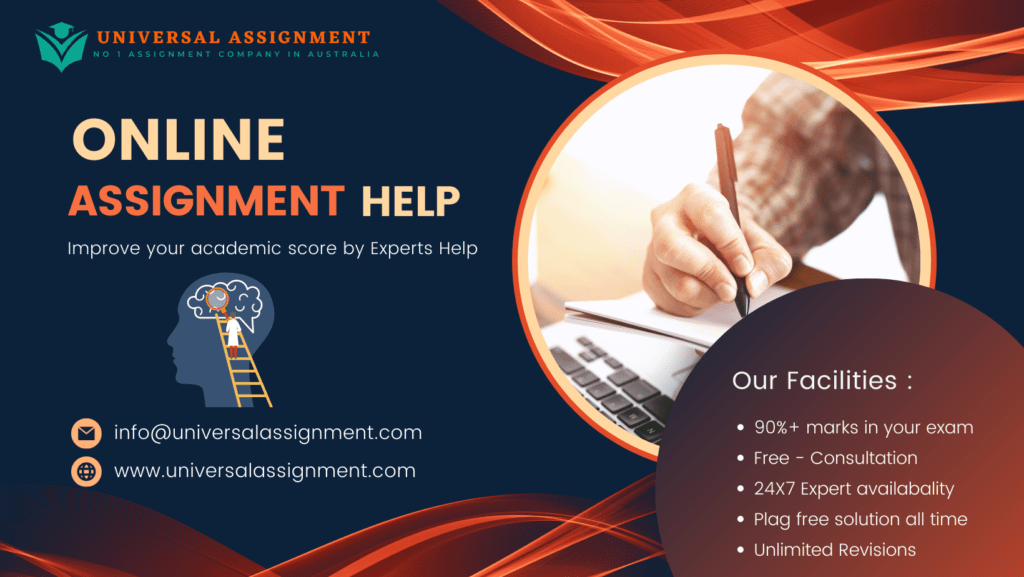 Hospitality Services Management
Group members: each doing 7 marks worth
Chloe
Kate
Tori
Gideon
Assessment 2 Group Task – (using a Wiki)
A Group Task, using a Wiki, to create a new service organisation
Related Topics: 3, 4, 5 & 6.
You have been assigned to a group drawn from your campus cohort.
Assignment 2 is worth 30% and is due at the end of Week 7. All up, it will be around 3000 words. It is a group task using a Wiki to collaborate in the creation of a new service organisation. There are four (4) parts. Parts 2, 3 & 4 draw from the topics you have studied so far:
Part 1 (2.1) Group Contract
Group Contract
Tourism & Hospitality Services Management MNG00441
Group Contract
Group Location & Number: Group 2
Organisation Name: Dryft
Group Members:
Tori Hain
Kate Hodgkiss
Chloe Ezzy
Gideon Akaadom
Ground Rules:
Our group will adhere to contingency and communication plans and enforce penalties if not done so, and by signing this contract we each all agree to this statement.
The rules pertaining to working as a team and showing team members respect have also been agreed to by all members signing this contract.
Completing tasks by the deadline has been agreed on by all group members by signing this contract.
For the standard of the academic work submitted we will each use Grammarly and make sure all are using the same text, font, size etc. This is all agreed on by all signing this contract.
All group decisions will be made by everyone giving their opinion and whichever one is agreed on most will be used and this is agreed on by all when signing this contract.
If a group member is having difficulties completing work or meeting any deadlines we agreed that the person should let the group know that they are struggling and then we will all help with the workload to meet the deadline. This is agreed on when all signed the contract.
Communication Plan:
Meetings with all group members will take place at the Hotel School, after class on a Tuesday from 3:30 onwards. This is agreed on and signed by all members.
All group members will come together weekly to work on assignment, this is agreed on by all when the contract was signed.
The forms of communication that our group will use to communicate with one another will be Whatsapp, Zoom, Email and the Wiki.
The role of the group meeting coordinator is to organise where and when to meet as a group to work on assignment.
Contingency Plan:
If a group member/s leaves the group mid-session their tasks will be divided among the group equally so we all have the same workload. This was agreed on when signing the contract.
If a group member does not submit their work by the required date their work will be equally divided among the other group members and this was agreed on when signing the contract.
If personality clashes and arguments occur amongst the group, the problem will be brought forward to the group and it will be solved with the persons involved, if that does not work Jorn will be informed and go on from there. This was agreed on when all signed the contract.
If communication meetings are not attended by group members they will be updated on what occurred during the meeting via email. This was agreed on when signing the contract.
Penalties that will be used if anything occurs will be a peer grading in assessment submission and whoever caused the penalty has to shout a round of drinks at the bar.
Task Allocation and Timeline:
Section
Category
Team Member Allocated
Date sent to Editor
Date submitted on WIKI
2.1
Group contract
Tori
18/08/2021
20/08/2021
2.2.1 2.2.2
Describe your organisation Explain the chosen name
Kate Tori
2.2.3 2.3.1 2.3.2
Services (core and peripheral) Vision statement Mission statement
Chloe Gideon Kate
2.4.1 2.4.2 2.4.3
Slogan Logo editing
Gideon Chloe All Members
Additional Tasks:
| | |
| --- | --- |
| Task | Team Member/s Allocated |
| Editor (of read, format and submit final versions to Wiki | Chloe + Kate |
| Group Meeting Coordinator (to schedule all meetings and remind team of meetings) | Gideon + Tori |
Group Signatures:
By adding your name to the list below you acknowledge that you understand and agree to the group contract.
1. Kate Hodgkiss
2. Tori Hain
3. Chloe Ezzy
4. Gideon Akagdom
Part 2 (2.2) Organisation
2.2.1 Describe your organisation (name, location, size)
Dryft
Introducing a new way to travel, live, and work across Australia without sacrificing your relationships or the comfort of home. We are an organisation that provides fully functioning Volkswagens Vans for you to hire out and drive anywhere in Australia. Travel across the country in a van you call home and visit every location you've ever dreamed of. Not only is our focus for you to adventure, relax and spend quality time with loved ones but have a never seen before office to work from. Here at Dryft, we understand how hard it is to get time off work and do the things you love with the people you love. Well, working from home can now include soul-filling road trips and everlasting memories. Our Dryft vans make this possible with an office space and internet connection for you to make reality your own. Cross the country in a van you call home and visit every location you've ever dreamed of. If you're missing a warm shower, machine washed clothes or want to meet like-minded individuals, you can make a stop at one of our Dryft Hubs and take your time to regenerate and prepare for your next journey.
Each van is equipped with
– Workspace and WIFI box
– Quality linen and towels
– 50L fridge freezer
– kitchen space with gas stovetop (1 gas bottle included)
– Pots, plates, cups, cutlery and kettle
– Fold-out awning
– Storage compartments for clothes or other items
– Outdoor lantern and handheld torch
– Roof racks for surfboards (must provide own straps)
– Extendable bed (suitable for two)
– Camping table and chairs
– Solar panel
Dryft Hubs-
We provide a total of 15 Dryft hubs across Australia with 24hr access for you to stop by, refresh and connect with different travellers who have joined the company, a place for you to park up your van and take a break. Dryft Hubs offer laundries, showers, kitchen and dining areas and a shared space to work and regenerate in. Access to these hubs is a simple process; on your account, with the Dryft Australia App, you can request entry and gain an access code to the hub. These hubs are not staffed, but once we receive notification that you have used the area, we will send out staff to clean and look over the area.
Dryft Hubs
​​
Dryft App-
We know that sometimes, people have lots of questions; Where do I go? How do I use this? Why does a round pizza come in a square box? We're here to help! Our Dryft app is free to download on any smartphone and can answer all your questions. The app also contains road maps, other users travelling now, the best travel destinations in each city, FAQ (frequently asked questions), hub locations and a code generator to access our Dryft Hubs.
Dryft team-
Dryft was founded by four like-minded individuals who embarked on a journey to create a unique way of travelling around Australia while working. With their love of the old school Volkswagens Vans, the idea came to modernise the inside, creating a mini home and workspace able to transport you to any destination within Australia. As the company grew, the Dryft team grew to bring our entire staff to 350, the majority of those numbers coming from our customer support department. Our team are dedicated to ensuring your true travel experience is accomplished, and your working from 'home' is possible with ease.
Booking-
For more information on vacant dates, van availability, pricing, insurance, special offers and discounts fill out our contact me form on the Dryft website. You will receive a reply with 2 business days which will include a contact number for any further enquiries.
2.2.2 Explain why you chose that name
A business name is often your first impression with customers, the right business name can help differentiate you among other businesses. The reasoning behind why our group chose the name 'Dryft' is because the meaning of drift is to be carried by air/current which to us in our company represents to be carried by the van and travel to wherever it takes you (metaphorically). The freedom that our company provides resembles being carried in the air. Our business name helps communicate across our business strategy to our customers. Dryft is a catchy unique name that allows the customers to remember us, also the shorter and easier it is to spell the better.
2.2.3 Services (identify the core and peripheral services offered)
According to Park, Cho, Lee (2013), the core services an organization offers its customers are essential for creating value for the company. The core service we offer our clients at Dryft is a van they can travel in around Australia. Each van is fully equipped with the essentials needed to travel effortlessly around Australia, exploring and enjoying the places one would not often be able to visit working a 9-5 'everyday' job. At Dryft, we value reliability which is why it is vital for all of our vans to be fully equipped in order for our clients and customers to venture around Australia with minimal issues. As the product of each van is our core service, this product must be concise and efficient in order to achieve a successful business.
The peripheral services we offer at Dryft include multiple hubs all around Australia in which our clients can visit along their journey. Each hub will provide our clients and customers with laundries, showers, kitchens, and dining areas, along with a communal shared space for all of our travelers to connect and relax. These peripheral services allow our customers and clients to have a break from their life on-road and connect with like-minded individuals and families. As stated by Park, Cho, Lee (2013), the peripheral services a company may offer are the supportive services of an organization's core service. Through our Dryft hubs around Australia, we strive to provide our clients and customers with the highest quality services available to find comfort 'away from home' while supporting them to continue their travels with ease and efficiency.
We not only offer our consumers a product but a lifestyle in which they can choose to immerse themselves. This lifestyle offers a journey of endless opportunities to work across Australia while traveling and exploring the wonderful country, which fosters a sense of adventure, appealing to the section of our target market of adventurous young Australians and international backpackers. The mobility of working across Australia in our Dryft Hubs may also appeal to market sections such as families with young children (around primary school age) seeking to explore Australia without needing to worry about the challenging demand of home-schooling high school students.
Part 3 (2.3) Strategy
2.3.1 Vision Statement
Dryft became a member of the van community in the winter of 2011. Details have been important to us since the beginning, and each luxury VW Van we make represents this idea. Built on a superb foundation, uncompromising attention to detail, unsurpassed engineering ingenuity and granite construction, our luxury VW van's offer a ride that's as smooth and quiet as they are energizing and well-appointed. Dryft's status as an industry leader in luxury motor home manufacturing is due to its devotion to quality and craftsmanship. The Dryft premium experience is now more accessible than ever before, thanks to our experience and attention to consumer feedback.
Our vision is to be a worldwide company where we can also do seasonal tours across Australia. Ten years from now the organisation's goal is for all our VW vans to be electric, reducing our carbon footprint and becoming 100% environmentally friendly. Our guests can travel with ease knowing their impact on the environment is as low as it can be. Visitors will be welcomed to see our peripheral destinations, where we can show you how easy it is to vacation and work during the summer and winter months. For everyone's convenience, we will prepare a pre-recorded, 190 degree tour that you can access from anywhere in the world. All of the facilities where our gas, diesel, and luxury VW vans coaches will be built and available for you to tour.
When you travel in a van, the whole world is your back garden, but sometimes it's nice to have a space that is wholly yours. Next on our van life ideas list is a super cool way to build yourself, if not a garden, then a decking area that comes with you everywhere.
2.3.2 Mission Statement
To provide a unique and memorable travel experience where work is welcome. World-class comfort and style meet a van you call home, and your next adventure is waiting for you to take it. With Dryft your reality becomes your own creation.
The mission statement confirms Dryft's confidence in how endless the possibilities of adventure are within the company. The freedom for your work to join the journey trouble-free, shows how high we place customer's well-being. Dryft values the need for eleutheromania and the company has made it a mission to help you accomplish this desire while embracing reality. The company's product quality and standard of service is world-class, and Dryft takes pride in combining this standard with the content feeling of being at home. Australia is now your backyard, and your imagination is your limit.
Part 4 (2.4) Branding
2.4.1 Slogan (reflecting your key value proposition)
" Home is where you park it "
The slogan is a key aspect of the branding of the organisation. The idea of 'home', captured in the slogan, refers to the comforts of the Dryft van life. The word 'home' provides Dryft customers with a sense of familiarity, allowing them to feel comfortable with the product they are consuming. The idea of 'home is where you park it' suggests that home can be wherever the customer chooses to situate themselves around Australia.
2.4.2 Logo (to distinguish you in the marketplace)
The logo visually encapsulates the vision and mission of the company. As a company that values the sense of liberation, the freedom of working whilst traveling that Dryft provides, Dryft choses to capture this in their logo. The logo is a key aspect of their brand image, being the image that they will acquire customers by, highlights the importance of their logo.
The van icon represents the nature of their van-centred company. As a van company, they find it a crucial element of our brand image to have the van icon embedded in our logo. Each letter of the word 'DRYFT' illustrates the roads in which their customer will be travelling along with their Dryft van and the ever-changing roads which incorporates a sense of adventure in which the company represents. As shown on their logo, the colour green further symbolizes this sense of adventure along with a sense of safety, relaxation, and freedom in which our company values alongside the vision and mission of Dryft. The font chosen in our logo also resembles the roads which the Dryft travellers will encounter. Their logo will be implemented throughout the company on the vans, hub locations and staff uniforms so it is essential that their logo is concise and appropriate to the values, vision and mission of the organization. The branding of Dryft as a company is important in developing the brand awareness, increasing the value of the company and acquiring new customers.
---
Reference List
Park, J-G., Cho, C.H., Lee, J.W., 2013, 'Exploring the roles of core and peripheral service quality', International Journal of Advancement in Computing Technology, 5(13), 458.
| | | | |
| --- | --- | --- | --- |
| Members | Sections | Percentage | Comments |
| Tori | 2.1, 2.2.2, 2.4.3 | 100% | |
| Chloe | 2.2.3, 2.4.2, 2.4.3 | 120% | Editing |
| Kate | 2.2.1, 2.3.2, 2.4.3 | 120% | Editing |
| Gideon | 2.3.1, 2.4.1 | 60% | Incomplete slogan description (Chloe wrote slogan description) Mission statement inconsistent with group assessment (Kate had to re-correct) |

Get expert help for Hospitality Services Management and many more. 24X7 help, plag free solution. Order online now!