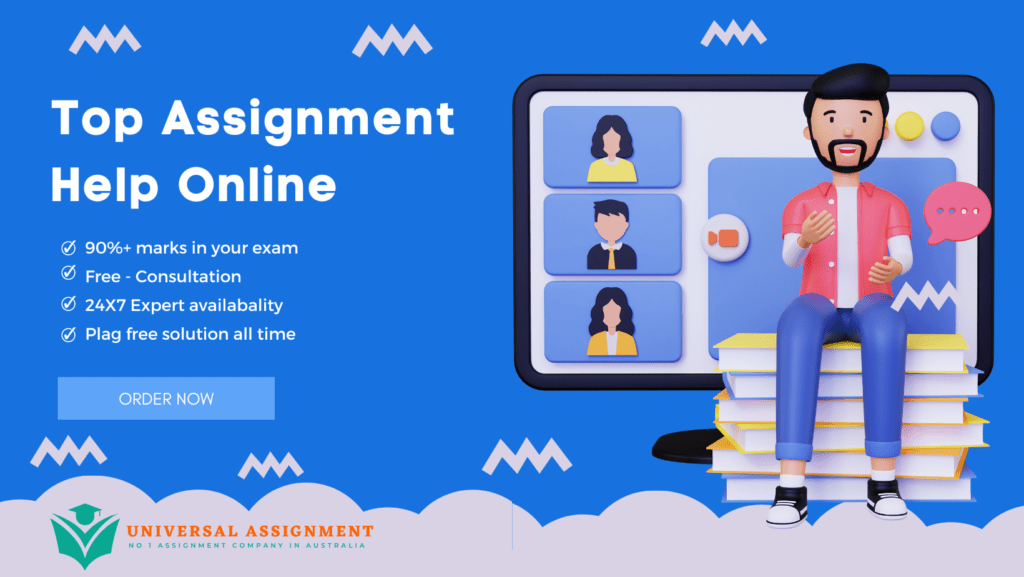 After recognising numerous global opportunities, Xiaomi in Beijing charted its overseas market strategy in 2013. However, opportunities came with challenges, and during the internationalization process, Xiaomi encountered many problems. After three years of hard work, Xiaomi had gained more experience than profits. Compared with Xiaomi's domestic success, Xiaomi's internationalization strategy was unsatisfactory. There were two possible options for Xiaomi: establish international strategic alliances or develop the Mi User Interface (MIUI). The case provides you with an opportunity to establish a basic and structured way of analysing the internationalization of enterprises, using the theories of motive for internationalization, selection of overseas markets, and modes of overseas market entry.
Core scenario
For the most part, the case revolves around an evaluation of Xiaomi's lacklustre international performance (mentioned in the first sentence of the case). The case provides a deep understanding of the company and its strategy of geographical diversification, all of which dominates the case before the two critical decisions are discussed right at the end. Similarly, their problems are mentioned but there is no real call for diagnoses insofar as we all know why these problems have occurred. The case begins and ends with the main character
'reflecting' and explicitly judging the performance to be 'disappointing' leaving him feeling 'dejected'. To be sure, there are problems mentioned in opening, and some decisions mentioned in closing, but the core scenario of the case is the main character evaluating Xiaomi's underperformance in sales/revenue/profit in international markets.
1. Why do Xiaomi need to internationalise?
Enterprises expand internationally to acquire resources or technology, expand their markets, enhance their influence, and improve financial conditions – motives that that are not unique to Chinese companies.
The global smartphone industry has grown rapidly, and its future prospects are still considerable, especially in newly developed markets such as China. But after years of rapid growth, the Chinese domestic market is saturated, and a huge number of functional phone users have become smartphone users. However, the replacement cycle of smartphones usually lasts for more than a year, which means that the future market space is limited.
Apple and Samsung occupy the dominant market share and profits in China. Domestic brands have to sacrifice their profit to win market share otherwise they will be forced to exit the market. So it is obvious that the domestic market cannot meet the needs of Xiaomi's development.
Xiaomi offers high value for money, an excellent operating system, and rich functions, making them very popular in emerging markets, for e.g. India and parts of Africa. When a new model of phone enters a market, if its manufacturing cost is low, it will stay in the market longer, thus bringing in more profit. Profit is crucial for Xiaomi and funds are needed for its smartphone research and development. If more profits are made, they could be used for investments in the product chain, sales channels, and after-sales service, sustaining the company's performance advantages and improving flaws such as a supply problem and poor after-sales
service. Of course, this will cause Xiaomi's brand value and its influence to also increase.
The Chinese government encourages enterprises such as Xiaomi to expand internationally, following the "The Belt and Road Initiative" it started in 2013. This refers to the New Silk Road Economic Belt, which will link China with Europe through Central and Western Asia, and the 21st Century Maritime Silk Road, which will connect China with Southeast Asian countries, Africa, and Europe. The two are collectively known as the Silk Road Initiatives. Neither the belt nor the road follows any clear line geographically speaking; they serve more as roadmaps for how China wants to further integrate itself into the world economy and strengthen its influence in these regions. Many of the countries mentioned have traditionally had close trade and investment relations with China, which suggests they should deepen cooperation, especially in terms of building infrastructure and other development projects. The strategy underlines the Government's push to have a bigger say in global economic and political affairs, and to export China's technologies and production capacity in oversupplied areas such as steel manufacturing. As a representative of the technology, media, and telecommunications
industry, Xiaomi's motive for entering overseas markets, including exploration of new markets, is to improve Xiaomi's performance and increase Xiaomi's competitive power and its brand influence.
Drilling down a bit more:
Global view and international background of Xiaomi's management: A company is more likely to engage in internationalisation when its managers are educated, receptive, and possess global knowledge and international experiences. Managers with an international background can boost a company's internationalization process. For example, Lei was deeply influenced by Steve Jobs and Fire in the Valley, which left him with international ambition, a drive for power, and a persistent desire to establish a great international corporation.
Moreover, all of Xiaomi's founders were familiar with the trends in technology development.
They all thought mobile Internet and logistic networking would be hot areas in the future.
People's lives would be changed, and smartphones would be an essential component of these future trends. More hardware and networking services could be provided through smartphones. Last, but not least, Xiaomi's senior managers are highly qualified and possess international study and work experience. They are more accepting of new things, are learning more, and are interested in cultural exchange. They are also keen to get involved in transnational communication and management.
The desire to gain more profit by reducing cost and improving sales: Internationalisation is a universal practice for enterprises to achieve economies of scale, reduce cost and price,
improve product quality, and deal with the downturn of a domestic market. Xiaomi's major differentiator is its value for money. This means profit from a single Xiaomi phone is nominal; in order to improve sales and Xiaomi itself, the company must sell more phones. Increased sales could improve profit, result in a gain in market share, achieve economies of scale, and reduce production costs. A faster product circulation rate can also reduce the cost of storage and logistics.
The desire to gain a consistent international competitive advantage: Internationalisation of an enterprise will help it overcome fierce competition in the domestic market and respond quickly to international competitors and the demands of international consumers. Previously, when the phone business was still primarily focused on functional phones, China's domestic
market was dominated by Nokia, Samsung, and other mobile phone manufacturers. In the smartphone age, Nokia was replaced by Apple, which, with Samsung, commands a high
market share. After Xiaomi's miraculous rise, domestic brands started to copy Xiaomi's strategies one after the other, starting a price war in which profit was sacrificed for market share. After surpassing Samsung's market share and dominating the largest markets in China, Xiaomi's status was also threatened by many other companies. Because of this, even though Xiaomi followed an unlikely multiple phone release strategy in 2015, Xiaomi still didn't achieve its expected growth. After witnessing fierce competition in the domestic market, Xiaomi decided in 2013 to go into the overseas markets. Xiaomi tried to improve its international competitive power by communicating with consumers in many potential markets and competed with Apple, Samsung, and other giants for market share.
The desire for fast upgrades, regeneration, and internationalisation to improve the life span of products: Faster technological changes of high-tech products could help companies obtain more profit from the global market quickly and that a shorter product life span could lead to a larger international market. Every component of the smartphone— central processing unit, graphics processing unit, read-only memory, volatile memory, screen, camera, battery, and material—is evolving at an incredible speed. The faster the regeneration is, the shorter the product's life span is going to be.
By entering more international markets, Xiaomi could relatively improve its product life span. According to Moore's law, the cost of core components will gradually fall, thus bringing more profit for Xiaomi. Xiaomi 4 entered India six months after its release and entered Africa a year and half after its release; this was a challenge for Xiaomi in the mobile phone industry.
Moreover, complex phone apps (including games) are also advancing smartphone technology rapidly, but upgrading needs funding for research and development, and this cost also needs to be sourced from the extra profit made in the international market.
2. Where did Xiaomi go (and why) and how did they expand internationally (and why)?
Xiaomi first targeted Hong Kong, Taiwan, India, and South Asia because Hong Kong and Taiwan are both Chinese territories and have the smallest psychic/cultural distance with China. So, Xiaomi selected them as its first destinations. India and Southeast Asia are both Asian regions, and they share a similar cultural ethos with China. Commercial linkages between them and China is frequent, and the commercial environments and commercial traditions are similar. Moreover, many overseas Chinese are living in these regions, enhancing common ways of thinking. Therefore, as compared to other markets, South Asia possesses a smaller psychic/cultural distance.
Secondly, favourable demographics. A large young population means massive consuming ability and market potential. Moreover, youngsters are more eager to accept mobile Internet and e-commerce platforms, and they are more willing to try new brands and new products. In China, Xiaomi phones were mostly sold through the Internet. If Xiaomi wants to replicate its domestic success, it must rely on local e-commerce platforms. The more control local operators have over selling channels, the more difficult it is for the phone manufacturers to sell phones, and this creates a barrier for Xiaomi to enter a new market.
Moreover, according to IDC's survey, more potential markets could be found, mainly in Hong Kong, Taiwan, India, Indonesia, Singapore, Malaysia, the Philippines, Thailand, Brazil, Turkey,
Russia, and South Africa. Take India for example. It is the second most populous country in the
world, and the country's population below 35 years of age makes up about 65 per cent of
India's total population, which is about 900 million people. India, with its 7.3 per cent gross domestic product (GDP) growth, 49 per cent Internet user growth, and 35 per cent increase in e-commerce compounded annual growth, is surely one of the fastest-growing countries in the world. But only 18 per cent of its total population has a smartphone. The huge population and a large middle class make India the second-largest smartphone market in the world. Phone sales in India in recent years surpassed those in China by more than 40 per cent, making India the fastest-growing phone market in Asia. Considering all these factors, Lei strongly felt that
India was crucial for Xiaomi's internationalization process.
Xiaomi expanded internationally using exporting entry mode, which involves manufacturing products in the China and then delivering them to the international market using marketing channels in the target country. Xiaomi did not rely on domestic exporters. Xiaomi sold its products in overseas markets through Xiaomi's official websites, third-party e-commerce platforms (such as PChome, Flipkart, Amazon, Snapdeal, and Lazada), local operators (such as Hong Kong Telecom, FarEasTone Telecommunications, and Bharti Airtel), and local dealers (such as The Mobile Store and Mobile in Africa).
Compared with indirect export, Xiaomi holds relatively strong control of its product distribution and price. This allows Xiaomi to quickly acquire international market information, thus improving its competitive power and the adaptability of Xiaomi's products; gain more direct transnational marketing experience; and establish a fine international reputation.
Unfortunately, it usually takes a long time to get into the same space with foreign agencies; this slowed the expansion speed and created more funding requirements to build export organizations and employ staff, adding more risk to Xiaomi's internationalization.
Challenges of direct export mode
Taiwan: Xiaomi entered Taiwan in the export mode. Although the risks associated were
relatively low, Xiaomi faced various uncertainties. Taiwan's market environment is different
from Mainland China's; therefore, copying the domestic selling strategy in Taiwan caused trouble for the company. Xiaomi's executives lacked life, work, and study experience in
Taiwan, and with a total lack of local marketing experience, they were missing the essential
information they needed to execute Xiaomi's marketing strategy in Taiwan. Ultimately, Xiaomi was fined by the Taiwan Fair Trade Commission. Xiaomi didn't fully comprehend the situation in Taiwan, where the legitimacy of advertisements was highly valued to maintain fair competition in the market. Lack of familiarity will increase uncertainties for a company. To reduce the unnecessary risks caused by uncontrollable factors, Xiaomi must try its best to acknowledge the system (policies, laws, regulations), culture (history, traditions, life customs, religion, language), and market environment (consumer preferences, commercial traditions, competitive conditions, ways of marketing) of its target markets.
Patent/IP issues: Xiaomi's most serious flaw, in terms of internationalization, is its patent deficiency, which barred Xiaomi from using the FDI mode. In countries where intellectual property rights are strongly protected, the risk of getting involved in an intellectual property dispute is very high. But Xiaomi, which prefers to enter the overseas market using the export mode, must either put more effort into its research and development, like Huawei or ZTE, or follow Lenovo's strategy of acquiring enterprises with more patents.
Distribution: In China, Xiaomi mainly depends on its website, third-party e-commerce platforms, and strategic dealers to sell its products, but overseas, Xiaomi's sales by means of its website and third-party e-commerce platforms are evidently unsatisfactory. This is largely related to the development status of overseas e-commerce platforms and local people's consumption habits. Unlike Huawei and ZTE, Xiaomi lacks experience in the foreign telecommunications business. Xiaomi has to seek partners in offline channels to sell its
products, but it did not pay much attention to this issue. This is the major reason why Xiaomi's
sales could not reach its target.
We can look at the Indian market as an example: Currently, there are more than 150 smartphone brands, including Samsung, Apple, and Micromax, selling in India. More than 75 per cent of phones are sold through channels such as chain stores, self-owned stores, authorized dealers, and other social channels, while operators take only 1 per cent of this market share. Indian offline selling channels are extremely complicated. India has a federal governance system that includes more than 20 states; in every state, there are many cities, and in every city, there are many dealers and agencies, which are very different. The more remote a region is, the more dealers there are, unlike in China, where four major national dealers (Telling Telecom, ShenZhen AISIDI Co. Ltd., PTAC Communications Services Co. Ltd., and China Potevio Co.) share the whole market. Retail stores in India are also diverse; there are a few large chain stores such as Gome and Suning Commerce Group Co. Ltd., and there are many small shops on the streets with three or five counters selling phones, clothes, toys, or other daily goods side by side.
Among the phone brands sold, Samsung has a strong presence in the most powerful offline channel, stretching from New Delhi in the north of India to Bangalore in the south. Samsung phones can be easily found in almost every retail store, and Samsung posters are always easily visible. In order to counter Samsung, Apple started its authorized mobile dealer plan, through which it expects to recruit 500 authorized dealers in India. This special market environment demands that Xiaomi must spend more time, effort, and even part of its profits to explore more offline selling channels if it wants more market share.

Get expert help for MGMT8055 Case Writeup Xiaomi and many more. 24X7 help, plag free solution. Order online now!