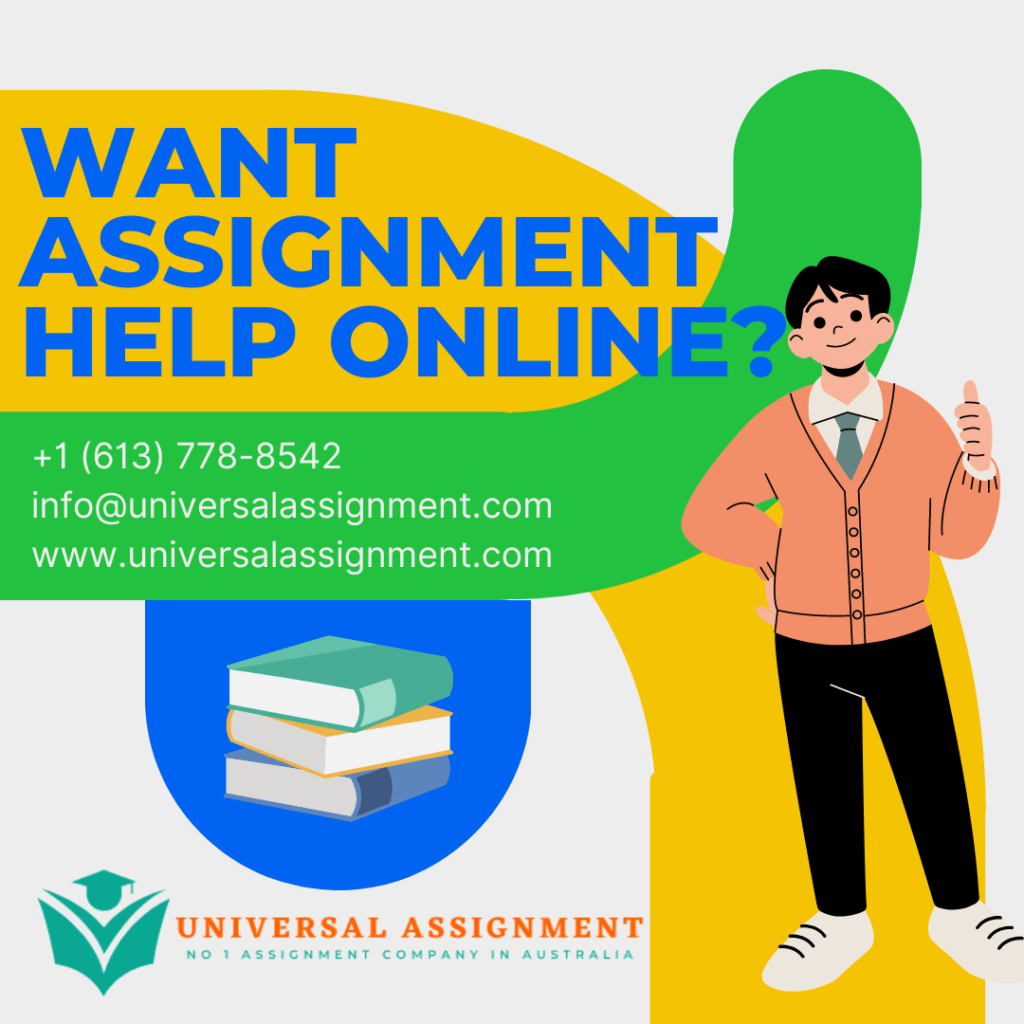 MMP-223, Property and Real Estate Law and Practice, Trimester 2, 2022
Assignment 2, Client Report, Individual Assignment
25% of Unit Assessment (1,250 words*)
Due Date: September 16, 2022, 8-pm AEST
Assignment Brief:
Clyde, being a real estate agent, loves property. With his share of the sale of the Sorrento property he purchased an apartment in central Melbourne (first property) and wants to purchase another one as an investment (second property). Clyde has secured a tenant, Tom, for the first property and he is looking at another property that is already tenanted. Your boss Jenny has told you there are no conflicts as Jim has given his consent for your firm to act for Clyde. Clyde is seeking your assistance with some issues he is having with the tenant (Tom) in his first property and wants to make sure there will be no issues with the tenant if he purchases the second property.
Clyde has engaged your firm understand if there are any issues with both the first and second property that he should be aware of and whether there is anything he needs to do. Your boss, Jenny, meets with the client and provides you with the following background information and research scope.
1. First property
There are a few issues that have arisen with Clyde's tenant Tom. Tom and his friends have been very noisy, playing music at very late hours and there have been complaints from other apartment occupiers. One neighbour (who is an owner) has threatened to move out and bring proceedings against him to pay for moving costs and rent. Clyde thinks that is unfair as he is not making the noise. His real estate friend told him about a recent case where a person had to pay money because of a noisy tenant. This information has Clyde really concerned. Tang v Fossaert (Owners Corporations) [2022] VCAT 323.
Research scope
Clyde wants you to review the case and provide a summary so he can understand:
1. if he might be responsible for Tom and his friends' actions;
2. whether there is anything he needs to do as the landlord or owner; and
3. whether a neighbour really can make a claim for their moving costs and rent and if so, in what circumstances would he be liable
2. Second property
The tenant is paying a higher than market rent, and Clyde thinks it is a good investment opportunity. When he was inspecting the property one of the neighbours told him that the owner, Mr Bao, took the tenant to the VCAT to get rid of him, but didn't have any luck. Clyde looked at the contract of sale and section 32 statement and noticed that the sellers name was Han Bao. Clyde loves the location of the property but is very nervous about the neighbour's comments. Clyde wants to know more about the case before he decides whether to buy the second property. Your boss searched the Austlii register for VCAT decisions and thinks that the case the neighbour mentioned is Bao v Atwell (Residential Tenancies) [2022] VCAT 206.
Research scope
You are asked to provide an outline of the case including:
The parties to the proceeding.
The facts of the case.
The issues relating to the notice that were required to be determined by the Tribunal.
What were they and what did the Tribunal decide in respect to each issue?
The legal arguments raised by each party.
The decision of the tribunal and why that decision was reached.
3. Sub-lets
Clyde would also like to know if hepurchases/owns property and the tenant sublets the premises to other short-term stay residents, is he able to remove the tenant from his property?
TASK
Clyde has engaged your firm to write a report that assists him to understand and answer the questions raised above. He would like you to be clear and concise as he has trouble with legal jargon. Your boss Jenny has asked you to write the client report. She has suggested that you make use of headings and a table of contents (TOCs) as Clyde is seeking advice on several different issues.

Hints and tips:
a. Keep your client in mind when writing the report. They can search things online themselves,
but they came to you with an expectation that you will offer value via, researching, summarising, and clearly explaining things to them.
b. The Austlii database will assist you in identifying any relevant legislation.
Austlii is introduced/explained in Seminar 1**
c. Cite legislation and/or case(s) directly (as this is the primary source of information). Don't primarily use websites to reference legislative provisions. This is an exercise in reading and understanding legal writing.
d. Determine your own headings; consider the best number of them to use and the wording of them too.
e. Do not simply cut & paste information. Rather, use your own words to explain the information to the client. Remember this is legal work, to be written in a legal tone.
f. 'Turn It In'. A long reference list will lead to a high 'Turn It In' (TII) score, partly also as the word-limit is just 1'500 words. We allow for this, though your TII score should not exceed 40%.
g. Limit your use of tables and dot points.
h. Provide a title page, introduction, and body of report (broken into section with headings), a brief conclusion and (perhaps) recommendation(s). No executive summary is required.
Your report should be professionally written with 1 or 1.5 line spacing, should include page numbers.
i. 'Visuals': we recommend searching online to view other law reports and letters, as they will guide you on the succinct legal presentation/layout required.
j. This is an individual assignment. For queries, email tom.keel@deakin.edu.au and I will reply via email or on the discussion board as best suits the question.
k. To help you to maximise your assessment and to improve your skills, this assignment will be marked in accordance with the marking criteria in the Rubric. Please check it carefully.
l. Referencing: please check Seminar 1, which helps to follow the AGLC referencing style: https://www.deakin.edu.au/students/studying/study-support/referencing/aglc

Additional Notes:
* The word count is +/- 5%, plus references. References are not included in the 1'500 words. We appreciate the word count is low, this is to encourage succinct writing.
Keep in mind that in a legal matter (dispute) any extra word you write gives an additional chance of misunderstanding, error, and/or, of writing something that may work against you. Often, the less said the better. Keep in mind also, that lawyers are expensive. The more they have to read and write, the more it costs us, as property people. Hence, less is better.
** Consider the sources of your references. More and higher quality references add value to your report/letter.


Assessment Criteria:
To help you to maximise your assessment and to improve your skills, this assignment will be marked in accordance with the marking criteria. Note: Cite references and sources using AGLC referencing style.
Refer to, Seminar 1, the PPT reference summary/guide, and to:
https://www.deakin.edu.au/students/studying/study-support/referencing/aglc
Submission:
You are to submit your assignment in the individual Assignment Dropbox in the [MMP223] CloudDeakin unit site on or before the due date. When uploading your assignment, name your document using the following file name:
your surname, your first name, your Deakin student ID number, the unit code, the unit name, year, and trimester, .doc (or '.docx')
Please do not use the file name 'Ass 2'.
Submitting a hard copy of this assignment is not required.
You must keep a backup copy of every assignment you submit, until the marked assignment has been returned to you. In the unlikely event that one of your assignments is misplaced, you will need to submit your backup copy.
Any work you submit may be checked by electronic or other means for the purposes of detecting collusion and/or plagiarism.
When you submit an assignment through your CloudDeakin unit site, you will receive an email to your Deakin email address confirming that it has been submitted. You should check that you can see your assignment in the Submissions view of the Assignment Dropbox folder after upload, and check for, and keep, the email receipt for the submission.
Marking and feedback:
The marking rubric for this task is below and also available in the [MMP223] CloudDeakin unit site – in the Assessment folder (under Assessment Resources).
It is always a useful exercise to familiarise yourself with the criteria before completing any assessment task. Criteria act as a boundary around the task and help identify what assessors are looking for specifically in your submission. The criteria are drawn from the unit's learning outcomes ensuring they align with appropriate graduate attribute/s.
Identifying the standard you aim to achieve is also a useful strategy for success and to that end, familiarising yourself with the descriptor for that standard is highly recommended.
Students who submit their work by the due date will receive their marks and feedback on CloudDeakin 12 working days after the submission date.
Extensions
Extensions will only be granted for exceptional and/or unavoidable circumstances outside the student's control.
Students seeking an extension for an assignment prior to the due date should apply directly to the Unit Chair by completing the Assignment and Online Test Extension Application Form.
Requests for extensions will not be considered after 12 noon, September 13, 2022.
Applications for special consideration after the due date must be submitted via StudentConnect.
Late submission
The following marking penalties will apply if you submit an assessment task after the due date without an approved extension: 5% will be deducted from available marks for each day up to five days, and work that is submitted more than five days after the due date will not be marked and will receive 0% for the task.
'Day' means working day for paper submissions and calendar day for electronic submissions. The Unit Chair may refuse to accept a late submission where it is unreasonable or impracticable to assess the task after the due date.
Calculation of the late penalty is as follows: EG: this is based on the assignment being due on a Thursday at 8:00pm
1 day late: submitted after Thursday 11:59pm and before Friday 11:59pm– 5% penalty.
2 days late: submitted after Friday 11:59pm and before Saturday 11:59pm – 10% penalty.
3 days late: submitted after Saturday 11:59pm and before Sunday 11:59pm – 15% penalty.
4 days late: submitted after Sunday 11:59pm and before Monday 11:59pm – 20% penalty.
5 days late: submitted after Monday 11:59pm and before Tuesday 11:59pm – 25% penalty.
Dropbox closes the Tuesday after 11:59pm AEST time.
Support:
The Division of Student Life (see link below) provides all students with editing assistance. Students who wish to take advantage of this service must be organized and plan ahead and contact the Division of Student Life in order to schedule a booking, well in advance of the due date of this assignment. http://www.deakin.edu.au/about-deakin/administrative-divisions/student-life
Referencing:
Any material used in this assignment that is not your original work must be acknowledged as such and appropriately referenced. You can find information about plagiarism and other study support resources at the following website: http://www.deakin.edu.au/students/study-support
Academic misconduct:
For information about academic misconduct, special consideration, extensions, and assessment feedback, please refer to the document Your rights and responsibilities as a student in this Unit in the first folder next to the Unit Guide in the Resources area of the CloudDeakin unit site.
If you have read this far down, nice one! your attention to detail will serve you well!

Get expert help for MMP-223, Property and Real Estate Law and Practice and many more. 24X7 help, plag free solution. Order online now!