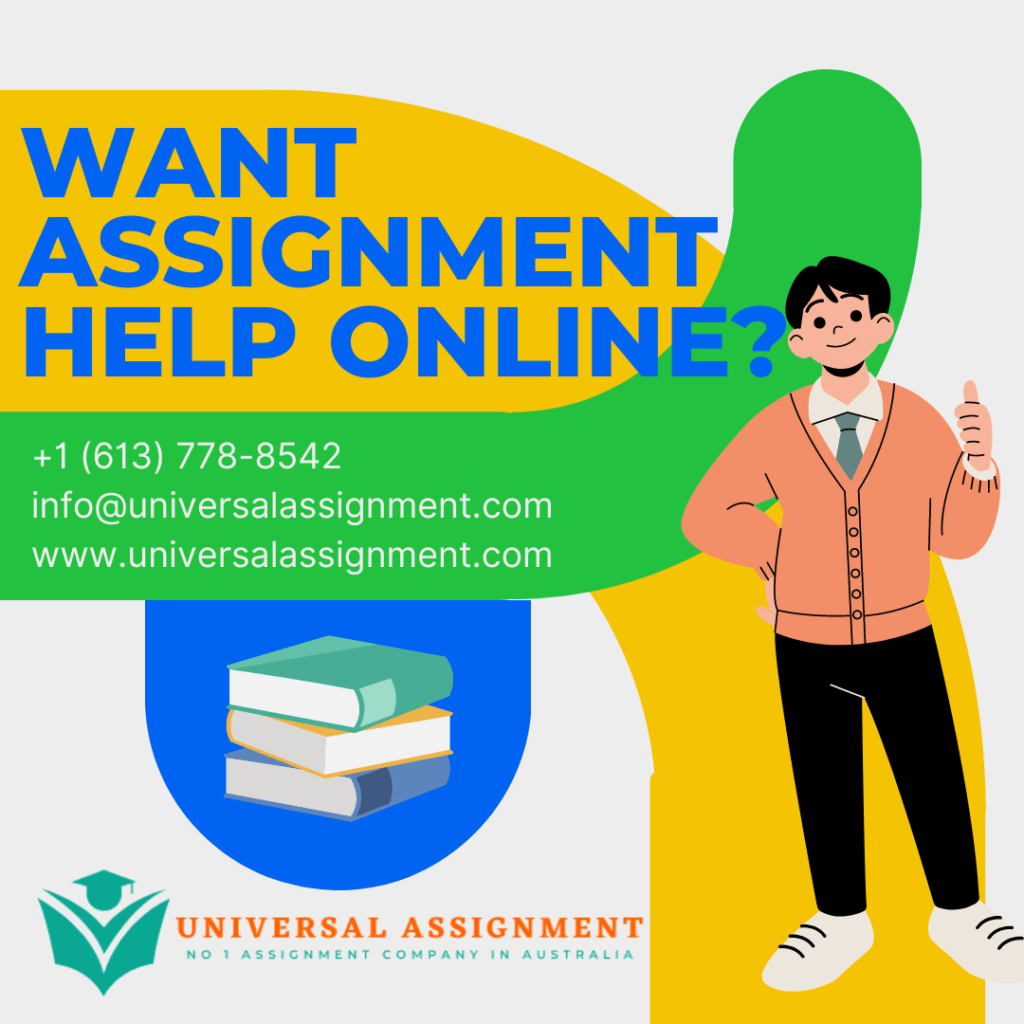 School of Allied Health, Human Services and Sport Department of Sport, Exercise and Nutrition Sciences
Subject Title: Physical Activity and Health
Subject Code: SPE1PAH
Period of Delivery: Semester 1, 2022
Assessment Title: Evidence-based behaviour change report
Assessment Number: 2
Assessment Type: Written report
Assessment Weighting: This assessment accounts for 40% of your overall mark
Submission Deadline: Thursday 28th April 2022 (Week 8); 23:59
Submission Format: Electronic submission via Turnitin
Feedback and marks: Both feedback (in the form of written comments) and your marks
will usually be available within three weeks of submission.
Samples of work will be moderated in line with University guidance to ensure fairness of the marking process.
Assessment Length: 1500 words ± 10%
Assessment Overview
You are required to prepare a 1500-word evidence-based behaviour change report targeting an increase in physical activity for a client (selected from the options on p.3-4). Using the client summary (below) and the information reported in the associated Active Australia Survey (LMS), your report needs to:
Discuss your client's current state of health. This section should:

Describe your client's physical activity levels in relation to the physical activity guidelines.
Using prevalence data, describe how your client's health and physical activity levels compare to that of other Australians within the same demographic group. Ensure that you provide data from a reputable source to support your discussion.
Discuss three barriers and three facilitators related to your client's physical activity participation. This section should be evidenced by the information provided by your client, and scientific literature.
Describe your client's physical activity behaviour using a behaviour change theory. This section should:

Organise your client's barriers and facilitators (from Q2) into one of the theories of behaviour change described in this subject. You may wish to present this using a diagram.

Use the organisation of these factors and the main components of your chosen theory to explain your client's physical activity behaviour.
Select and discuss one relevant settings-based approach/strategy to increase your client's physical activity levels. This section should be evidenced by scientific literature.
Select and discuss one relevant population-based approach/strategy to increase your client's physical activity levels. Your answer should provide an Australian-based example of how this approach can be implemented.
Select one (1) of the following clients for your report: 1. Mark
Mark is a 45-year-old man who is overweight. He works long hours five days per week as an account manager in a busy office supplies business located in the city. Mark and his family live in Point Cook. Mark is married to Praneet (41yo), who is a bank teller in Footscray, and they have four children (Brian (17yo), Ashwin (11yo), Rajveer (6yo) and Serita (18 months). Brian has recently dropped out of school, and Mark is worried that Brian is spending time with friends who are having a negative influence on him. Ashwin is in his final year of primary school and is a very keen cricketer. Rajveer is in year one at the same primary school as Ashwin. Because Praneet works part-time, Serita is in childcare three days a week.
Mark says he is too tired to do physical activity in his spare time, he is worried that physical activity may cause him an injury, and he prefers to watch TV instead. Praneet frequently urges him to become more active – when she does, Mark tends to criticise her for being "just as overweight as I am, and I don't see you doing more exercise!" The topic is now quite difficult between the two of them. Mark has never been particularly physically active.
Mark's family of origin: his father Gary died of a heart attack 14 years ago at the age of 58yo. Mark's mother Eva is Polish-Australian and is predominantly focused on caring for her elderly mother (who lives with her), and her grandchildren. Mark has two siblings, Maria (48yo), who's married and lives in Sydney, and Angela (42yo), who lives near their mother and is divorced with a daughter Karin (14yo). Mark is close to his mother and visits her with his family every few weeks.
Rita is a 30-year-old Filipino-Australian single mother to a two-year-old girl named Gloria. Gloria's father Marco has no contact with Gloria and doesn't pay any child support. Rita has been diagnosed with mild depression by her doctor – she frequently feels overwhelmed and hopeless about her future. Despite her own emotional distress Rita is a committed and attentive mother, and Gloria is meeting the expected achievements for a child of her age. Rita works casual shifts (two to four shifts a week, each one three to four hours long) at the local supermarket, but also relies on Centrelink payments to help her get by each week. Rita lives in West Heidelberg. She feels that her neighbourhood is too unsafe to go outside alone with her daughter and thinks that she doesn't have enough time to be physically active. Back in the Philippines Rita played softball at a very high level, and still misses the game. Since she's been in Australia, she's not played any sports.
Rita's family of origin: Rita's mother Maribel (52yo) and father Jorge (53yo) both still live in the Philippines, as do her siblings. Rita migrated to Australia six years ago with the support of her mother's sister Luisa (42yo), who works as a midwife in Box Hill, and her husband Anthony (40yo), a high school teacher. Rita lived with them for her first year or so in Australia and moved out when she and Marco first got together, five years ago. She was studying nursing while living with her aunt and uncle but dropped out of her degree shortly after she began living with Marco. Rita has no other family in Australia.
Bob is a 70-year-old retired man who lives in Doncaster with his wife Karen (65yo) who is also retired. Bob used to be a dental technician, and Karen was a primary school teacher. Bob was recently diagnosed with type 2 diabetes and his doctor has told him that he needs to be more physically active. Bob drinks alcohol most evenings, normally "a couple of beers" or some wine with his evening meal – Karen shares the bottle of wine with him on those occasions. Bob used to be a heavy smoker but cut down about 20 years ago when it became illegal to smoke in his workplace. He estimates he "only smokes a pack or two a week now – a man can't afford any more than that!"
Bob and Karen have four children: John (48yo), Anna (46yo), Fiona (43yo) and Laura (37yo). All have partners, and all but Fiona has children, so Bob has eight grandchildren who live relatively close by (all in the eastern suburbs of Melbourne). Bob says he would like to be active with them, but he thinks that he is too old and unwell. He used to enjoy playing football when he was younger. Karen is an active member of her local tennis club, and plays several times a week, but Bob "hates" tennis, and prefers to stay at home watching tv or tinkering in his shed when Karen's out playing. In their social lives Bob relies on Karen to organise catching up with family and friends and doesn't tend to have any individual "mates" of his own.
Formatting Requirements
The written component of the assessment should be completed using a suitable font, such as Times New Roman (12 pt), Calibri (12 pt – the default font in MS Word) or Arial (12 pt). Text should be double spaced and justified, not left aligned).
The American Psychological Association (APA) 7th referencing format should be used for this assessment.
Learning Outcomes Assessed
Subject Intended Learning Outcomes (SILOs)
Outcome
On completion of this unit you should be able to:
Assessment number
1
Recall and discuss the role that physical activity plays in primary, secondary and tertiary prevention programmes aimed at reducing lifestyle-related chronic diseases.
2
2
Describe the potential impact that public policy has on promoting physical activity and reducing sedentary behaviour at the population level.
2
3
Analyse best-practice models of behaviour change to promote physical activity and reduce sedentary behaviour at the individual level, including addressing barriers to physical activity
2
Support for Your Assignment
Lectures, Labs, Seminars: Full attendance of all timetabled sessions is expected
Review of Plans or Drafts: Not applicable.
Additional Tutor Support: Please contact your Tutor or the Subject Coordinator if
you have specific questions.
Might Miss the Deadline? Where your ability to perform in an assessment or submit
a piece of work is affected by ill health or exceptional extenuating circumstances you should contact the
| | | | |
| --- | --- | --- | --- |
| Special Considerations | and | Compliance | Team |
| immediately. Details | can | be found | at |
http://www.latrobe.edu.au/students/admin/forms/special
University Referencing Guide:        http://www.lib.latrobe.edu.au/referencing-tool/
Contact: Should you need further information relating to this assessment please contact: c.willis2@latrobe.edu.au
Declaration of Originality
Please note that by submitting any assignment electronically via the LMS it is assumed by the university that you agree to the following statement regarding originality:
I declare that this submission is my own work, and should this declaration be found to be untrue I acknowledge that I may be found guilty of committing an academic offence.

Get expert help for SPE1PAH Physical Activity and Health – Evidence-based behaviour change report and many more. 24X7 help, plag free solution. Order online now!