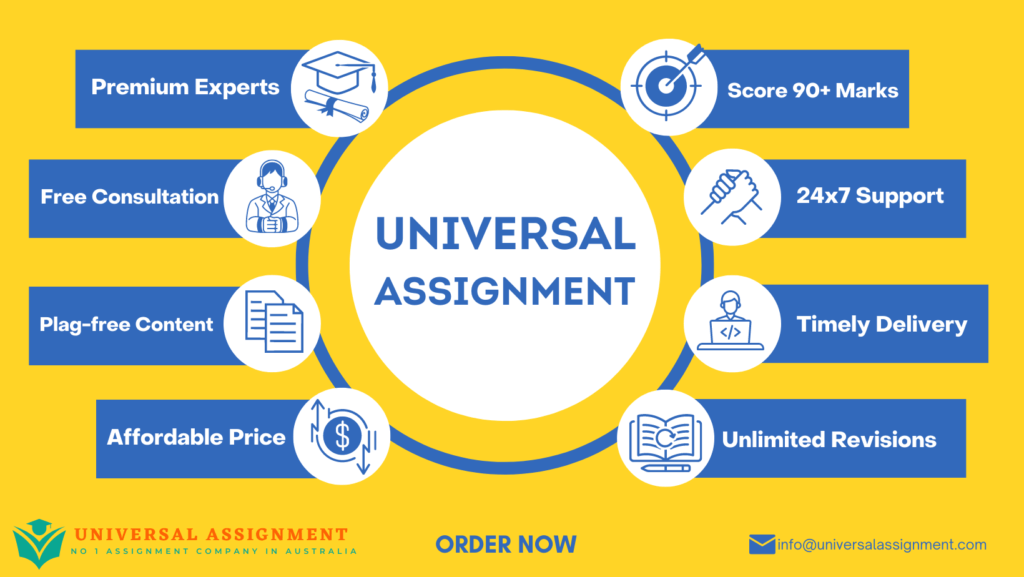 Faculty of Social Sciences – Assessment Brief 1 – 2020 / 2021
| | |
| --- | --- |
| Module code and title | 4MK006 Introduction to Brand Communications |
| Module leader | |
| Diet | First attempt |
| Assessment type | Video advert Presentation |
| Submission date | Monday 22nd March 2021 14:00 |
| Submission method | Video – Canvas uploadPresentation – Canvas upload |
| Assessment limits | Video, no more than 2 minutes Presentation |
| Assessment weighting | 60% |
Assessment brief
(if appropriate, please refer to module assessment briefing document)
Assignment 1 This assessment will demonstrate your practical communication and key digital & creative skills. The assessment will be based on an organisation of your choice. You are required to create: 2-minute video ad using appropriate style and visual aids to promote a brand, product or servicePresentation with speaker notes (Using Canva, Prezi, Visme or Microsoft PowerPoint) Part 1: Video Advert: 30% Weighting Plan and produce a Video advert (max 2 minutes long) using the appropriate style and visual aids to promote the chosen business. You can film using your phone or video camera, or you can create an animated video advert. Factors to consider: Who is the advert aimed at and how can it affect them?What type of approach and appeal will you undertake?Consider the USP you will promote within the advert?How will you use AIDA or ATR theory to present the brand? How will you assess the success of the advert?Free music sites (Make sure to reference the websites at the end of your video) You will be able to discuss your creative ideas with your seminar tutor. You will also be able to discuss your ideas for the approach you want to take. Part 2: Presentation: 30% Weighting Prepare a presentation using the theories you have learned on the module. Factors to include: The presentation must include 11 slides on the following: Welcome slide with name & student numberBrief background to the organisationWhat were the key objectives of the advertMood board / StoryboardExamine semiotics of the advert i.e. music, colours, environment etc.Who is the target audience and what is the advert USP?What type of appeal did you use?Which theoretical models have you applied? E.g. AIDA, ATR, Kelman'sHow you would assess whether the final advert persuaded your target audiences?How you would measure the success of your advert? What future recommendations would you suggest for the business? Reference list Make sure to in-text reference any models or market research sources. Compulsory Reading: Glanfield, K. (2018) Brand Transformation: Transforming Firm Performance by Disruptive, Pragmatic and Achievable Brand Strategy. Abingdon, Oxon: Routledge.Verma, H. (2010) Branding Demystified: Plans to Payoffs. Sage Publications. Recommended Texts: Belch, G.E., And Belch, M.A. (2014) Advertising And Promotion: An Integrated Marketing Communications Perspective. Mcgraw HillFill, C. And Turnbull, S. (2016) Marketing Communications: Discovery, Creation and Conversations. Pearson Fiske, J. (2010) Introduction to Communication Studies. Routledge.Lindstrom, M (2012) Brand Sense. Kogan Page.Windahl, S., Signitzer, B., And Olson, J. (2012) Using Communication Theory: An Introduction to Planned Communication. Sage.
| | |
| --- | --- |
| Assessment Criteria (The actual assessment components for this assignment) | Weighting (If applicable) |
| Understanding and application of the basic marketing communication principles; Quality of the description and justification of the campaign;Appropriateness of the suggested advertisement for the audience identified;Creativeness of the ad;Execution of the appeal;Quality of the unique selling proposition; | 60% |
Pass mark
Undergraduate 40%
Performance descriptors in use; University of Wolverhampton
| | |
| --- | --- |
| Return of assessments (Instructions for return / collection of assessments) | Available on Canvas within 4 weeks of the submission date |
| | | |
| --- | --- | --- |
| | This assessment is testing Module Learning outcomes | Tick if tested here |
| LO1 | Demonstrate an understanding of key brand communication theories, including models of communication, semiotics, and persuasion theory. | Ö |
| LO2 | Create persuasive brand communications through the application of appropriate communication theory to the production of a video advertisement. | Ö |
Additional information for students
The University's Learning Information Services have produced a series of guides covering a range of topics to support your studies, and develop your academic skills including a guide to academic referencing
Your module guide and course handbook contain additional and important information regarding;
The required referencing style for your assignment.*
Whilst many modules require referencing in accordance with the Harvard Referencing convention, some modules – for example those within the School of Law – require Oxford Referencing. Please familiarise yourself with the requirements of your module.
Submission of your work
Marking, feedback and moderation in accordance with the University of Wolverhampton Assessment Handbook
Extensions on submission dates *
Additional support *
Academic conduct with regards to cheating, collusion or plagiarism *
Links to appropriate sources of relevant information *
* Further information regarding these and other policies can be accessed through your student portal on wlv.ac.uk.
Always keep a copy of your work and a file of working papers
The requirement to keep a file of working papers is important. There may be circumstances where it is difficult to arrive at a mark for your work. If this is the case, you may be asked to submit your file and possibly meet with your tutor to answer questions on your submission.
When you submit your work you will be required to sign an important declaration confirming that:
The submission is your own work
Any material you have used has been acknowledged and appropriately referenced
You have not allowed another student to have access to your work
The work has not been submitted previously.
The following information is important when:
Preparing for your assignment
Checking your work before you submit it
Interpreting feedback on your work after marking.
Module Learning Outcomes
Module Learning Outcomes are specific to this module, and are set when the module was validated.
Assessment Criteria
The module Learning Outcomes tested by this assignment, and precise criteria against which your work will be marked are outlined in your assessment brief.
Performance Descriptors
Performance descriptors indicate how marks will be arrived at against each of the assessment criteria. The descriptors indicate the likely characteristics of work that is marked within the percentage bands indicated.
To help you further:
Re-sit opportunities are available for students who are unable to take the first sit opportunity, or who need to re take any component.
Refer to the VLE topic for contact details of your module leader / tutor, tutorial inputs, recommended reading and other sources, etc. Resit details will also appear on the VLE module topic.
The University's Learning Information Services offer support and guidance to help you with your studies and develop your academic skills
Performance descriptors
Performance descriptors indicate how marks will be arrived at against each of the above criteria. The descriptors indicate the likely characteristics of work that is marked within the percentage bands indicated
The pass rate at level 4 = 40%
| | |
| --- | --- |
| | Level 4 |
| 90-100% | Focused and comprehensive engagement with the question, showing evidence of in-depth understanding of the issues. Extremely clearly structured and demonstrating a coherent argument throughout. Evidence of wide, independent reading. No obvious errors in referencing or grammar or syntax as appropriate. |
| 80-89% | Detailed response to all relevant parts of the question with evidence of clear understanding of the issues. Well structured with evidence of independent reading supporting the argument. Very few errors in referencing or grammar or syntax as appropriate. |
| 70-79% | Identification and very good understanding of issues in the assessment. Full answers to all questions/task. Very clear argument with relevant examples used to illustrate response. Clear evidence of reading outside the module list. Few errors in referencing or grammar or syntax as appropriate. |
| 60-69% | Goodunderstanding of the issues. Engages directly with the question. Clear argument with good examples used to support it. All main points and important issues of the question/task covered. Some evidence of reading outside the module list Some small repeated errors in referencing or grammar or syntax as appropriate |
| 50-59% | Generally sound understanding of basic concepts. Content relevant to the question/task. Competently deals with main issues. Reading based on main texts or materials, but not always fully utilised in supporting arguments. Some repeated errors in referencing or grammar or syntax as appropriate. |
| 40-49% 40% Pass mark | Satisfactory evidence of understanding of basic concepts/issues and demonstration that the learning outcomes have been met. Content broadly relevant but with limited or little application of theory. Almost totally descriptive. |
| 30-39% Compensatable Fail | Some learning outcomes and / or assessment criteria not met. Superficial treatment of issues. Some is relevant to topic set. Material merely repeats taught input. Lacks understanding of basic theory or concepts. Possible use of extensive quoted passages. Evidence of sufficient grasp of learning outcomes to suggest that the student will be able to retrieve the module on resubmission. |
| 20-29% Fail | No learning outcomes fully met. Little evidence of attempts to engage with module materials. |
| 10-19% Fail | Little attempt to engage with assignment brief and has not met learning outcomes. Inadequate demonstration of knowledge or understanding of key concepts, theories or practice. |
| 0-9% Fail | No real attempt to address the assignment brief or learning outcomes |
Get expert help for Introduction to Brand Communications and many more. 24X7 help, plag free solution. Order online now!