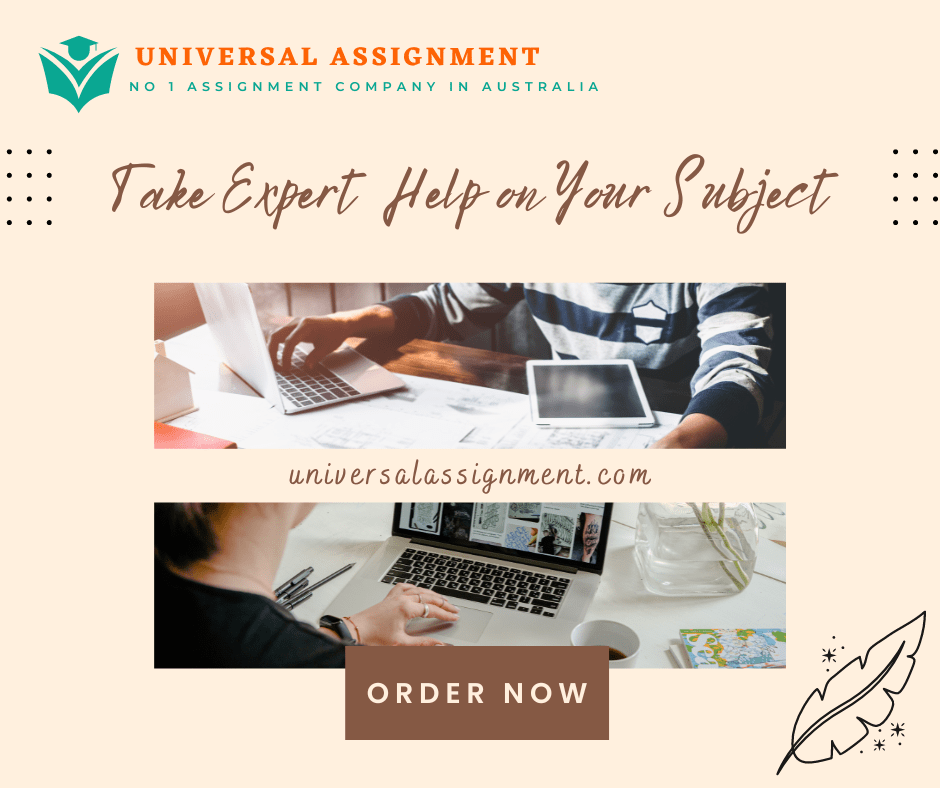 Take Home Examination
Autumn 2021
The following information does not cover everything covered in the Exam Instructions document.
Instructions
This examination is made available online at 9:30am on Friday, 11 June 2021.
Your completed answer file is due at 9:30pm on Friday, 11 June 2021 and must be submitted online in Canvas in Assignment Task 4: Final Exam – 71116 – Autumn 2021.
There are 7 questions. Your answer to each question attempted should commence on a new page and be appropriately numbered.
The examination is worth 40% of the marks available in this subject. The contribution each question makes to the total examination mark is indicated in marks or as a percentage.
This examination is an open book examination.
This examination is expected to take approximately 2 hours of working time. You are advised to allocate your time accordingly. Your answer file may be submitted at any time before the due time. Please allow time to complete the submission process.
Please submit your file in doc or docx format unless directed otherwise. Please name your file as follows:
EXAM_subject number_student number For example: EXAM_71116_12345678
Word Limit
There is a word limit for each question. References are not included in the word count. The most important thing is to answer the question in a succinct manner. This means that your answer can consist of a word count less than the imposed word limit. A ten percent (10%) leeway per question on word counts is permitted.
References must be used for citation purposes only and not for the development of your arguments.
A bibliography is not required for this assessment task.
Important Notice – Exam Conditions and Academic Integrity
In attempting this examination and submitting an answer file, candidates are undertaking that the work they submit is a result of their own unaided efforts and that they have not discussed the questions or possible answers with other persons during the examination period. Candidates who are found to have participated in any form of cooperation or collusion or any activity which could amount to academic misconduct in the answering of this examination will have their marks withdrawn and disciplinary action will be initiated on a complaint from the Examiner.
Exam answers must be submitted by upload to Canvas. Staff may ask that a student undertake an oral test to ensure they have completed the work on their own and to assess their knowledge of the answers they have submitted.
Students must not post any requests for clarification on the Discussion Boards on Canvas or in Microsoft Teams. Any requests for clarification should be directed by email to Christopher Croese on Christopher.Croese@uts.edu.au.
Where clarification is required, it will be broadcast by email to all students in the exam group. Christopher Croese will be available for the first hour after the exam becomes available, then he will check emails from time to time until 5pm.
Exam commences on next page
Final exam
Facts
Aaron saw that Bevan had advertised a rundown house for sale. Aaron inspected it.
During the inspection, Bevan falsely represented that the house was designed by Christine Cornwall, a famous architect. This statement was not promissory and did not become a term of the contract. It was also not made in trade or commerce.
Bevan knew that, in fact, the house was designed by a student of Christine Cornwall, Dora D'Eath.
Aaron thought himself a specialist in architecture – spoiler alert: he wasn't – and did his own negligent assessment of the house. His assessment informed his belief that the house was designed by Christine Cornwall. He decided to buy it and restore it to its former glory.
Aaron entered a contract with Bevan to purchase Bevan's residential home for
$500,000. A house designed by Dora D'Eath in the same condition was worth
$450,000.
The parties settled, Aaron became the registered owner and moved in.
Aaron hired Everyday Builders to restore the house for $20,000. Everyday Builders expressly promised to use original materials in accordance with the materials originally used to construct the house. Aaron paid a $2,000 deposit.
Everyday Builders completed the work. However, they used cheap substitute materials to save money. The finished work looked authentic if not closely inspected.
Aaron paid to Everyday Builders the balance of the price for the restoration work.
Some time later, Aaron noticed that something was not quite right with the materials used to restore the house. Aaron hired Farrelly & Co, another builder, to inspect the work done by Everyday Builders. Farrelly & Co confirmed that Everyday Builders had used cheap substitute materials. Farrelly & Co also informed Aaron that the house was not designed by Christine Cornwall but rather was designed by Dora D'Eath.
Farrelly & Co said that they could remove the work done by Everyday Builders and restore the house with original materials for $45,000.
The house – after the work done by Everyday Builders – was worth $470,000. If Everyday Builders had used proper original materials, it would have been worth
$485,000.
Aaron does not think that he could suffer through another restoration and is seriously considering just selling the property.
Aaron also pulled out of a competition he had entered with the Historical Homes Society for the 'Best Authentic Restoration Project' of 2021. His home had been short-listed as one of ten finalists and he could have won $50,000 for the restoration of his home. However, the rules required that the restoration be done with original materials.
Answer the following questions.
Question 1 (50 words / 1 mark)
What common law cause of action does Aaron have against Bevan for damages? Briefly explain your choice.
Question 2 (275 words / 5.5 marks)
Aaron wishes to sue for damages in the cause of action that you have identified in Question 1. What test of causation and remoteness would you apply? How much would you award him in damages?
Question 3 (450 words / 9 marks)
Assume that when Bevan falsely represented that the house was designed by Christine Cornwall, he did not know that it was in fact designed by Dora D'Eath, but breached a duty of care owed to Aaron by making the statement. Continue to
assume that the statement was not promissory and was not made in trade or commerce.
Aaron wishes to sue for damages. How would your response to Question 2 change? Your response should identify and justify the cause of action, and note any changes to the approach to causation, remoteness, and assessment of damages.
Question 4 (425 words / 8.5 marks)
Aaron sues Everyday Builders for breach of contract. Identify and apply the tests of causation and remoteness that you would apply. Assess the damages that he would receive.
Question 5 (275 words / 5.5 marks)
Aaron decides not to sell the property after receiving the news from Farrelly & Co. Rather, he seeks rescission of the contract. Would he get it? Your response should identify the principle that makes the contract voidable.
Question 6 (250 words / 5 marks)
Assume that, rather than sell the house, Aaron proceeds with hiring Farrelly & Co to restore the house as quoted by them. The parties enter an oral contract, under which Aaron was obliged to pay a deposit up front, then the balance on completion of the work.
Aaron paid a deposit and Farrelly & Co completes the work properly. Farrelly & Co invoiced Aaron for the balance but Aaron refused to pay. Unfortunately for Farrelly & Co, legislation provided that the contract was unenforceable because it was not recorded in writing.
What cause of action does Farrelly & Co have against Aaron and what remedy would be granted?
Question 7 (275 words / 5.5 marks)
Assume that, during the inspection, Bevan promised that the house was designed by Christine Cornwall and agreed to warrant as such in the contract. When Bevan sent instructions to his solicitor, he forgot to advise her to include the warranty. Hence, the signed contract did not contain the term. However, it did contain a term which declared that the signed agreement was the entire agreement between the parties and that no other collateral terms or agreements existed and, if they did, then they were voided and replaced by the signed agreement.
Aaron discovers that the house was in fact designed by Dora D'Eath after Farrelly & Co assessed the quality of Everyday Builders' work. Aaron thought that he would sue Bevan for breach of contract but, when he checked the signed contract, he was dismayed to find that it did not contain the warranty about the designer of the house. He assumed that this meant that he had no case and did not pursue it.
Two years later, Aaron spoke to his friend, Gabrielle, who was a lawyer. He mentioned that he was still really annoyed because, after discovering the truth about the architect, he checked the contract and realised that Bevan's promise was not in the special conditions. Otherwise, he would have sued for breach of contract.
Gabrielle says that it is still possible to do this. Is she correct? Do not assess the damages.

Get expert help for 71116 Remedies Assessment and many more. 24X7 help, plag-free solution. Order online now!