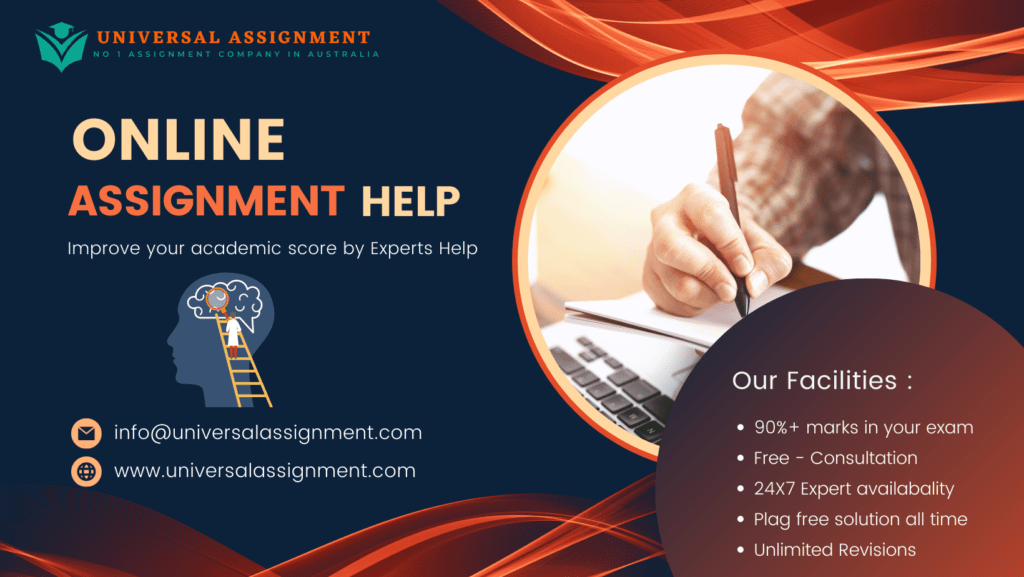 Practical Assignment Guide, Semester 2, 2023
Due Date for Submission: Monday 11th September 2023 at 5.00 PM
Please note that the Folio Assignment for ACCT5011 Accounting Systems in the Digital Age is an individual assessment task worth 30% of your total marks in the unit. Please refer to the online marking rubric for an explanation of how individual marks will be allocated for this assessment task. The assignment is to be submitted online through the Blackboard "Assessment" folder.
High standards of academic integrity are expected. You are referred to the URL link provided in the ACCT5011 Unit Outline (see: Academic Integrity Website) for further information on Academic Integrity and originality.
No Turnitin submission is required for the Folio Assignment file because it is not a written submission, but an original Microsoft Office 365 / Excel Assignment.
VIVAS
To detect any academic misconduct, we will conduct vivas (i.e. short interviews with some students) on the assignment. Students will be randomly selected.
Interviews will be held face to face or using Blackboard Collaborate.
Required:
Question 1: Interactive Dashboard / Strategic Competitive Position (10 marks)
Using Microsoft Office 365 / Excel, prepare a single interactive dashboard of the key ratios that you feel would help an analyst to evaluate the strategic competitive position of the two companies you have been allocated (see attached list of allocated companies).
Please note, to create the ratios you must use the company data tables provided (i.e., Profit & Loss and Balance Sheet). Ratio calculations should be shown on a separate table / worksheet to the interactive dashboard.
Please select any four ratios from the following categories: Liquidity, Asset Management, Leverage / Debt Management, Profitability, Cash Flow and Market Based Ratios (see ratio analysis lecture material provided).
In addition, to the four ratios selected, students are also required to calculate the Altman Z score for the two companies allocated. Altman Z score calculations should be detailed on a separate worksheet.
The single Dashboard should contain, at a minimum: 1) two different chart types; 2) images of company brand and other graphical images related to each company's business; 3) filters for data in your charts to engage user interaction with your Dashboard; and 4) Title and text boxes to explain the charts and diagrams in your Dashboard.
Question 2: Excel Case Study: APAC Data Model (15 marks)
Case study detail: – imagine you are a recently appointed graduate accountant in APAC International Limited and your manager has asked you to investigate the overall sales and profitability for the company and to identify key areas for improvement and present your findings to the board. Using Microsoft Office 365 / Excel and the APAC Data Model provided (see Assessment folder), prepare a two-page interactive dashboard of your findings and recommendations. Your analysis should include all areas: customers, products and regions (i.e. locations). Please note, remember to select data model when creating and inserting pivot tables.
The visualisations should contain, at a minimum: 1) two interactive dashboards; 2) different chart types, and tables; 3) calculated fields; 4) filters for data in your visualisations to engage user interaction with visualisation; and 5) Title and text boxes to explain the charts and diagrams in your visualisations.
Question 3: Cash Budget (5 marks)
Using Microsoft Office 365 / Excel create a cash budget (use dynamic arrays where possible) for September to December 2023 for Pasta Food Services, a small food provider to retail outlets. The staff of the firm has compiled the following set of assumptions and forecasts to be used in the cash budgeting process:
Actual and expected sales through to January are as follows:


| | | | | | | | |
| --- | --- | --- | --- | --- | --- | --- | --- |
| Month | *July | *August | September | October | November | December | January |
| Sales | 250,000 | 260,000 | 270,000 | 350,000 | 380,000 | 400,000 | 250,000 |

Note: * July and August sales are actual
50% of sales are for cash. Of the remaining 50% of sales, 60% is collected in the following month and 40% is collected two months after the sale.
Raw materials inventory purchases are equal to 50% of the following month's sales (e.g., July purchases are 50% of expected August sales). 70% of purchases are paid for in the month following the purchase, and the remainder are paid in the following month.
Wages are forecast to be equal to 25% of expected sales.
Payments for leases for equipment are $15,000 per month.
Tax payments of $25,000 will be paid in September and December.
$160,000 is scheduled to be paid in October for capital investment, but management is flexible on the scheduling of this outlay. Use the Scenario Manager to show the optimal month for the investment.
Pasta Food Services must keep a minimum cash balance of $20,000 by agreement with its bank. Its cash balance at the end of August was $35,000.
Format Requirements and marking note
The Folio Assessment task must be submitted online as one MS Excel workbook file with a separate cover page. Please note, the following submission format requirements:
Cover-page is to be submitted with full student name, student ID and student signature. Please note that this cover sheet is to be submitted separately to your Practical Assignment MS Excel workbook.
When naming your Cover Page in MS Word, please use the following file name protocol:
Student ID_Surname_Practical Assignment_Cover Sheet.docx.
Folio Assignment task is to be submitted with full student name and student ID. Please note your MS Excel workbook file is to be submitted separately to your cover page.
When naming your MS Excel file, please use the following file name protocol:
Student ID_Practical Assignment.xlsx
Please Note: It is your responsibility to make sure that the above uploaded files can be successfully opened by the marker. The marker will only mark the visualisations that you provide and normal late penalties as per the Unit Outline will apply if the Unit Coordinator has to request them again. This can result in a zero mark for the assignment depending on how much time has passed.
Total marks = 30%
End of final assignment guide
Company Allocations for Practical Assignment
| | | | | | | | | |
| --- | --- | --- | --- | --- | --- | --- | --- | --- |
| No | Student ID | Sample | No | Student ID | Sample | No | Student ID | Sample |
| 1 | 21272521 | Sample 1 | 37 | 21218994 | Sample 37 | 73 | 20426181 | Sample 13 |
| 2 | 21609187 | Sample 2 | 38 | 21106345 | Sample 38 | 74 | 21399873 | Sample 14 |
| 3 | 21202654 | Sample 3 | 39 | 21336689 | Sample 39 | 75 | 21302949 | Sample 15 |
| 4 | 19704375 | Sample 4 | 40 | 21389557 | Sample 40 | 76 | 21454675 | Sample 16 |
| 5 | 21423154 | Sample 5 | 41 | 21135048 | Sample 41 | 77 | 18607790 | Sample 17 |
| 6 | 21293519 | Sample 6 | 42 | 21105025 | Sample 42 | 78 | 21340758 | Sample 18 |
| 7 | 21530180 | Sample 7 | 43 | 21330665 | Sample 43 | 79 | 21342495 | Sample 19 |
| 8 | 21236161 | Sample 8 | 44 | 19200064 | Sample 44 | 80 | 21138584 | Sample 20 |
| 9 | 21446902 | Sample 9 | 45 | 21438239 | Sample 45 | 81 | 21310706 | Sample 21 |
| 10 | 21045202 | Sample 10 | 46 | 21309458 | Sample 46 | 82 | 21351611 | Sample 22 |
| 11 | 21367362 | Sample 11 | 47 | 21324781 | Sample 47 | 83 | 21378377 | Sample 23 |
| 12 | 21150999 | Sample 12 | 48 | 21372861 | Sample 48 | 84 | 20103002 | Sample 24 |
| 13 | 21092897 | Sample 13 | 49 | 21203000 | Sample 49 | 85 | 15569457 | Sample 25 |
| 14 | 16911758 | Sample 14 | 50 | 21338494 | Sample 50 | 86 | 21284940 | Sample 26 |
| 15 | 20810399 | Sample 15 | 51 | 21204265 | Sample 51 | 87 | 18817706 | Sample 27 |
| 16 | 21609271 | Sample 16 | 52 | 20200084 | Sample 52 | 88 | 21407116 | Sample 28 |
| 17 | 21315015 | Sample 17 | 53 | 13506106 | Sample 53 | 89 | 20088248 | Sample 29 |
| 18 | 20225294 | Sample 18 | 54 | 21334324 | Sample 54 | 90 | 21253306 | Sample 30 |
| 19 | 21441402 | Sample 19 | 55 | 21311369 | Sample 55 | 91 | 9577590 | Sample 31 |
| 20 | 18694954 | Sample 20 | 56 | 21156023 | Sample 56 | 92 | 21183791 | Sample 32 |
| 21 | 21104310 | Sample 21 | 57 | 20625580 | Sample 57 | 93 | 21106484 | Sample 33 |
| 22 | 21245112 | Sample 22 | 58 | 21386477 | Sample 58 | 94 | 21604030 | Sample 34 |
| 23 | 21255580 | Sample 23 | 59 | 21178331 | Sample 59 | 95 | 21302525 | Sample 35 |
| 24 | 21265275 | Sample 24 | 60 | 21036581 | Sample 60 | 96 | 20461535 | Sample 36 |
| 25 | 21316490 | Sample 25 | 61 | 21332739 | Sample 1 | 97 | 21297948 | Sample 37 |
| 26 | 21093832 | Sample 26 | 62 | 21206436 | Sample 2 | 98 | 21320077 | Sample 38 |
| 27 | 21262577 | Sample 27 | 63 | 21327230 | Sample 3 | 99 | 19895680 | Sample 39 |
| 28 | 20803658 | Sample 28 | 64 | 21334201 | Sample 4 | 100 | 21265301 | Sample 40 |
| 29 | 20913599 | Sample 29 | 65 | 21425943 | Sample 5 | 101 | 21352685 | Sample 41 |
| 30 | 21243006 | Sample 30 | 66 | 21596593 | Sample 6 | 102 | 21303722 | Sample 42 |
| 31 | 19456650 | Sample 31 | 67 | 21360264 | Sample 7 | 103 | 21565548 | Sample 43 |
| 32 | 21208377 | Sample 32 | 68 | 21180828 | Sample 8 | 104 | | |
| 33 | 20884446 | Sample 33 | 69 | 21094291 | Sample 9 | 105 | | |
| 34 | 21340392 | Sample 34 | 70 | 21108820 | Sample 10 | 106 | | |
| 35 | 21133495 | Sample 35 | 71 | 21444566 | Sample 11 | 107 | | |
| 36 | 21170353 | Sample 36 | 72 | 21327450 | Sample 12 | 108 | | |
Total marks = 300%
End of Practical Assignment Guide