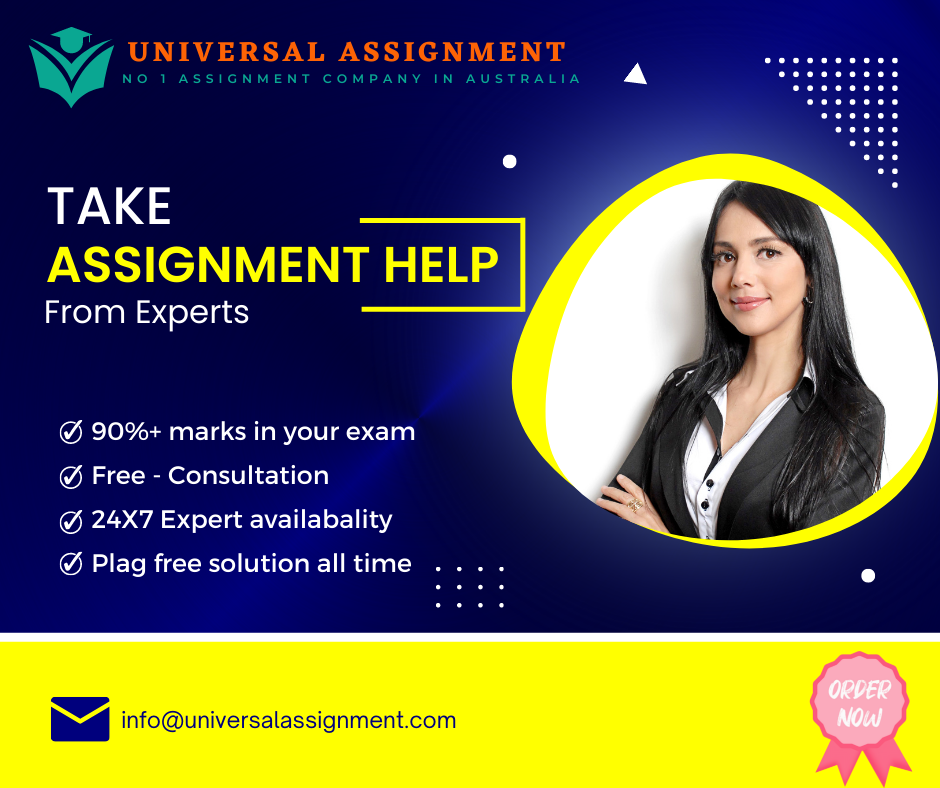 Final instructions
This viva voce topic is for students engaged in the deferred viva voce assessment on Tuesday 31 May 2022.
You are to attend the time as indicated in the row next to your student identification number (below).
This document will be re-issued on Friday 27 May 2022 with the addition of your ZOOM stream.
Stream A – https://uws.zoom.us/j/3434486313
Stream B – https://uws.zoom.us/j/2367079417
Your viva voce examination is an opportunity for you to show your examiner that you have mastered the material relevant to your topic. The instructions from the learning guide remain. What follows are a few final clarifications to ensure you are well equipped to properly prepare for your examination.
You are prohibited from discussing this topic with another person until after the viva voce week is concluded. You are expected to work on this problem on your own. Evidence of collusion may result in academic misconduct allegations.
This is an oral examination. It is only involves you and the examiner. The only submissions to be accepted are oral submissions. There are no written submissions. Written submissions will not be accepted by your examiner. Written submissions will not be considered evidence of what you said, or could have said, during your examination.

The only exception to this is the written submission that students undertaking the Assessment #1 (individual task) need to complete. That submission is a separate task and is not, and will not be, considered evidence of what you said, or could have said, during the examination. Such students are those who did not contribute to the Assessment #1 (group task).

You will be examined on the material set below and only that material. If you choose to do further research, to assist your understanding, that is a matter for you. Further reading is encouraged if you have difficulty with the set readings, but not essential.
While advocacy protocols are not required for your viva voce, they provide you with key principles of professional legal presentation within which to present your submissions. Specifically, you should remove any reliance on expressing your 'opinion' or 'I think' type language and make submissions. That is, you should be presenting your analyses of fact and law, or view of a case or the textbook as submissions. You should also be mindful that you have a duty to speak truthfully – akin to a practitioner's duty to the court – and accordingly should make your submissions understanding that honesty is essential, and that 'fudging' an answer is prohibited.
Your viva voce 'problem' provides you with a fact scenario upon which you can present submissions. The problem scenario does not cover all the readings you have been set and you will be asked questions about more than just the scenario.
The viva voce is an opportunity for you to show your knowledge and understanding of a broad topic, the application of law to facts and your communication skills. Please check the viva voce marking and feedback sheet for the explicit criteria upon which you will be assessed.
When your session begins you should promptly begin making your submissions. You should begin by introducing yourself and then immediately begin discussing the problem scenario. Your fifteen minutes examination time begins the moment you are asked to begin – so do not delay in getting started.
When you leave the examination please do not engage in discussions with your colleagues about what you just experienced. You may believe you are being friendly and helpful to a student colleague, but, in fact, you would be engaging in academic misconduct by unfairly assisting another student.
It is implied that where a section or rule from the Legal Profession Uniform Law 2015 (NSW), Legal Profession Uniform Conduct (Barristers) Rules 2015 (NSW), Legal Profession Uniform Law Australian Solicitors' Conduct Rules 2015 (NSW), or other relevant legislation may be used in your submissions that you will refer to it. It is implied that you will apply the relevant common law where appropriate.
Please do not use flowery language or take too long making your submissions. You only have fifteen minutes to show your knowledge and understanding – so being concise and accurate are essential.
Prepare well and you will do well.
Do not panic.
Legal Professional Privilege
Readings for this viva voce examination
You are required to read and understand Textbook Chapter 11. You should include in your preparation consideration of relevant case law. In addition to the recommended reading(s) you are also required to consider the lecture and learning materials for Module 6. You must also read the extra case Australian Securities and Investments Commission v Australia and New Zealand Banking Group Limited (No 2) [2020] FCA 1013 as found at http://www.austlii.edu.au/cgi-bin/viewdoc/au/cases/cth/FCA/2020/1013.html
The problem scenario below should be examined in the light of the above readings and materials. Please understand that simply providing submissions to your examiner about this problem scenario may not fully satisfy the requirements for this assessment item. That is, in addition to providing submissions to your examiner about the problem scenario you may also be examined about any other aspect of the readings, materials or extra case set for this viva voce topic. You may be asked questions, about those set readings, materials and case. Please also note that the extra case does not necessarily assist you to answer your problem scenario (although it might). Please also note that where a legislative provision, or professional rule, is applicable you have the obligation to refer to it in your submissions.
Problem scenario
You are a barrister in private practice who works from Seven Hills Chambers. You have been asked to be a junior in prospective litigation by a Senior Counsel from your chambers. You have been forwarded the following matter for consideration.[1]
Katherine has lodged a statement of claim[2] in negligence against the surgeon, Dr Joyce, who operated on the knee of her husband, Scott. Scott died on 21 May 2021 from a pulmonary embolus and global cerebral hypoxia, six days after the knee surgery. Katherine alleges that Dr Joyce was negligent in failing to recommend or order that Scott receive anticoagulation treatment following the operation. During the course of pre-trial litigation a question has arisen over whether legal professional (or client legal) privilege has been waived over a particular document. The question arises as follows. Katherine filed her statement of claim on 16 November 2021. On 17 March 2022, Katherine sought leave to amend her statement of claim to include allegations in relation to Dr Joyce's alleged negligence in failing to note and consider Scott's varicose veins. Katherine's solicitor, Michaelia, swore an affidavit in support of the application to amend (expand) the original statement of claim ('Michaelia affidavit'). In the Michaelia affidavit, Michaelia referred to a telephone conversation she had in relation to Katherine's case, in the following terms:
On 22 January 2022 I had a telephone conversation with an orthopaedic surgeon. In the course of that discussion the surgeon asked me some questions about the post-operative pain suffered by Scott and also mentioned varicose veins as a factor which may have been relevant to the need for postoperative anticoagulation.
On 22 January 2022 Michaelia prepared a file note of that conversation ('file note').
In response to the Michaelia affidavit, Dr Joyce has argued that Katherine has not produced a copy of the file note, and, to the extent that Katherine asserted the file note was privileged, that privilege had been waived by reason of its summation in the Michaelia affidavit. It is common ground, between Katherine and Dr Joyce, that the conversation was privileged. The issue in dispute is whether or not client legal privilege was waived over the file note. Katherine states that she will not rely on the file note at the trial. Dr Joyce states that Katherine is relying on the file note for the application to amend (expand) the original statement of claim.
Michaelia, on behalf of Katherine, has approached Senior Counsel for advice and representation at the next court hearing. Michaelia is particularly interested in what may be argued to defend against the suggestion that privilege over the Michaelia file note has been waived.
Your Senior Counsel has booked you for a conference. You are to examine the facts thoroughly and determine the strengths and weaknesses of your client's case. Your Senior Counsel wants you to present a 'case theory'[3] and analysis of this matter to him at your conference next week. You should understand that your 'case theory' should be based on the law, as you understand it. You are not obliged to make strictly partisan submissions. You are also entitled to be completely candid with your senior counsel about what you know and understand. Note: you and your Senior Counsel have been briefed to deal with the specifically assigned topic and relevant issues. Another barrister has been briefed to consider any potential implications in other areas of law (such as confidentiality or negligence), arising from this matter. As such, you are instructed to focus your analysis on the legal and/or ethical issues that may have occurred in this matter as connected with this specific assigned topic.
---
[1] You are to answer any issues you identify based upon the law covered in this subject (and this clearly specified topic), and not some wider analysis of the law or alternative topic within this subject (such as confidentiality,) that might be applicable.
[2] A statement of claim is a court document that a plaintiff uses to initiate (begin) their claim for damages against another party. A statement of claim sets out the what the claim by the plaintiff is all about and why they are entitled to damages – it limits what the plaintiff will argue in the trial. A statement of claim is one of several documents also known as 'pleadings'.
[3] A theory of a case or a "case theory" is a lawyer's statement of the means to achieve a realistic outcome for a client… a lawyer who understands strengths, weaknesses and nuances of each party's case, and who can adapt to new facts and information, can more effectively achieve that goal." M J Walsh, 'Case Theory' College of Law Litigation Master Class 2019, as found at http://7thfloor.com.au/wp-content/uploads/2016/03/College-of-Law-Litigation-Master-Class-Seminar-on-Case-Theory-21-March-2019.pdf

Get expert help for Assessment 2 – Professional task (viva voce) and many more. 24X7 help, plag-free solution. Order online now!