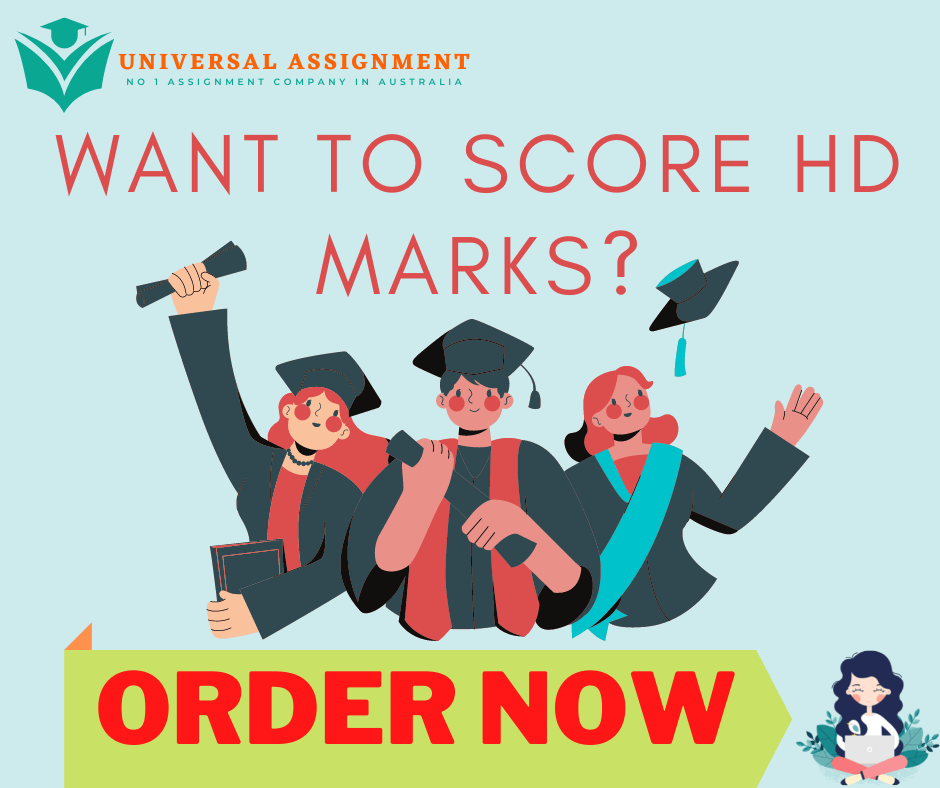 Nike
EXECUTIVE SUMMARY:
PURPOSE AND METHOD OF THIS REPORT:
This report aims to investigate and analyze the company's COVID problems, as well as all other environmental risks threatening the company's productivity and long-term viability. Discussed financial recommendations for the company's growth over the next 12 months.
Nike is a well-known company and as CEO of the company a brief analysis of the strategic plans acquired by the company internally and externally are explained and briefed for a better understanding of workflow and the obstacles rendering in it. Then the impact of covid 19 on its strategy is discussed and then recommendations are addressed to make a proper plan to have proper workflow and huge profits that can help in company enhancement and development.
Covid 19 has tremendously impacted Nike. There is a need to create more technological interfaces to attract customers to their products. Social Media platforms should be used to attract customers. Digital marketing techniques adapting is the main requirement to accommodate and complete the desired goals. Internal and external analysis is done for a better understanding of the weakness and strengths of Nike and then the strategic plans are discussed and analyzed for better functioning and development of the organization.
Results of the report help in the deep analysis of the strategic plan of Nike and explains the overcome strategy for further enhancement of the company.
Recommendations involved in further development of Nike are:
Markets of Emergence that means about the fact that Nike has a strong footprint in many international markets, there are still many prospects for the company. This is due to the steady growth of emerging markets such as India and Brazil.
The creation of unique products means more innovated and enhanced products should be developed.
Integration that works.
Breaking ties with big-box stores.
Artificial Intelligence Startup Acquired
Consumer-Directed Marketing through using digital marketing techniques.
TABLE OF CONTENT:
Introduction…………………………………………………………………………..4
Overview………………….……………………………………………………………..5
Product and services..…….…………………………………………………………….5
Objectives………………….…………………………………………………………….6
Primary and secondary market of Nike…………………………………………….8
Major competitors…………………………………………………………………..9
Analysis……………………….……………………………………………………..9
External Strategic factors……………..……………………………………………11
The strategy adopted by Nike during pandemic…………………..……………,,13
Strategic plan and evaluation ……………………………………………………..15
Pestle Analysis………….…………………………………………………………..16
Cost and budget…………………………………………………………………….18
Relevance with Australian marketing laws and marketing code of ethics……..19
Conclusion…………………………………………………………………………..21
Recommendation……………………………………………………………………22
References……………………………………………………………………………23
INTRODUCTION:
Covid 19 has impacted various organizations and even impacting various others. Various companies face huge losses of decrement in the sales due to peak in cases of Corona. Nike is a well-known brand and had a good name all over the world. But even then due to a spike in cases of the corona. Nike faces a lot of problems. So to overcome this and analyze it the strategic analysis of Nike is done in a well-defined format. Along with that recommendations are addressed with proper internal and external analysis of Nike.
The COVID-19 epidemic has already begun to influence how economic agents behave across economies, starting with people's lifestyles and socialization and progressing to their economic operations. The impact of the epidemic will be felt at both the micro and macro levels (Nica et al, 2021). The COVID-19 lockdown had a significant impact on Nike, as it had on many other consumer and fashion industries. As a result of department and retail store closures as a result of COVID-19 pandemic-related lockdowns, Nike reported an unexpected quarterly loss – its first in more than two years. In after-hours trading, shares of the footwear company slipped about 4%. During the health crisis, Nike's wholesale industry, which sells products to other retailers, came to a halt. As a result of the order cancellations, exports dropped by half, inventory increased, and prices increased.
In this report, the impact of Covid-19 on Nike is analyzed, as well as Nike's digital technology-based strategies for overcoming it. Along with that, Nike's strategies for overcoming obstacles are addressed for the reader's benefit. Customer behavior and post-Covid-19 topics are discussed in a well-defined manner, and the organization's use of social media or social commerce can aid in the discussion of these issues. Along with that brief analysis of the strategies adopted by Nike are analyzed and overcome strategies to gain profits and values are explained.
OVERVIEW:
Nike is a Greek mythological character known as the Victory Wing God. The word swoosh, which is derived from the goddess's wing, represents a sound of pace, movement, determination, and motivation. Nike has grown to become a global leader in sports apparel, with annual sales of $21 billion in 2016, with more than half of it coming from overseas markets. Since its founding in 1964, Nike has been at the forefront of product development, promotion, and customer loyalty ( Kim et al, 2020). The business had risen to 45 employees and revenues had improved considerably by 1972, the same year as the launch of the specific brand Nike. This demonstrates that the business has grown in importance as a result of consistent hard work.
By 1972, when the Nike brand was launched, the company had grown to 45 employees and sales had increased significantly. This shows that the company has risen in significance as a result of constant hard work. Nike's most well-known commodity is shoes. The brand makes boots for ice hockey, tennis, soccer, football, snowboarding, baseball, basketball, and golf, to name a few activities.
Nike's main industry is athletic clothing, apparel, including equipment design, production, promotion, and selling Nike also sells apparel for a host of different sports and games, and also children's products.
Throughout its history, Nike has purchased several clothing and fashion firms. SPARQ, Hurley, and Converse are among the brands represented. Nike has over 1100 outlet outlets across the world and employing over 76,000 employees
The company aims to provide all the utilities and requirements of sports to the customers and enhance or innovate them to be an athlete and endorse them with confidence and motivation for further development and innovation (Lienhard et al, 2020). For further development of sportsperson.
PRODUCTS AND SERVICES:
NIKE, Inc. creates, develops, distributes, and sells global athletic footwear, clothing, equipment, and accessories together with its subsidiaries. The firm offers branded products ranges from running, basketball, Jordan, football, training, and apparel in six areas (Standaert, 2021). It also markets products designed both for children and other athletic and leisure activities, such as American football, baseball, cricket, golf, lacrosse, skateboarding, tennis, volley, walking, wrestling, and other activities outdoors; and clothing with licensed schools and professional logos and sports clothing.
Furthermore, the firm offers to other manufacturers a range of performance machinery and accessories including bags, cups, gymnastics, eyeglasses, watchmaking, digital equipment, bats, gloves, safety equipment, and other sports equipment (Standaert, 2021). It also offers the Jumpman trademark sport and casual footwear, clothing, and accessories, casual sneakers, clothing, and accessories under Converse, Chuck Taylor, All-Star, One Star, Star Chevron, and Jack Purcell's trademarks, and action sports and youth clothing and accessories under the Hurley brand. The firm licenses agreements also allowing non-partisans to produce and sell NIKE brand clothing, digital equipment, and apps, and other sports equipment. Its products are sold in footwear stores, sporting stores, athletic shops, shops, skates, ping-pong, golf, etc., through retail outlets owned by NIKE, digital platforms, independent vendors, licensees, and sales agents, and other retail stores.
OBJECTIVES:
The firm has made significant development, and some are to be done that are discussed below:
During a period of continuous expansion, reduced carbon emissions: The sales rose 52 percent from FY11 through FY15, with over 1 billion units shipment in FY15, but the carbon emissions fell by 18 percent per unit.
Significant water reductions delivered: Increase the water efficiency in the teasing and finishing of clothing fabrics by 18% and in the production of footwear by 43%, over the 15% objective (Burris & Appelbaum, 2020). Worked with fewer and better plants: By reaching the minimal bronze rate on the Sustainable Manufacturing & Sourcing Index, 86% of the contract factories showed investment in employees, advancing towards a level of 100% in FY20.
Improved product sustainability: designed products with superior environmental performance – 98% of new footwear have been silver or better on our product sustainable indices, 80% of new apparel have been bronze or better, and overall use of environmentally preferred materials has increased. Enhanced product sustainability:
Trash drops: 92% of the waste of the footwear industry was diverted from landfills or incinerated in FY15 without energy recovery.
Environmental footprint minimization-Nike seeks to reduce its environmental perception throughout its product cycle and to find methods for less usage, better use, invent new solutions and complete the loop when feasible and reuse the product. In this way, Nike aims to limit its environmental impact(Burris & Appelbaum, 2020). In a few Nike sneakers, for instance, around 60 percent of the environmental effect is integrated into the materials used. Knowing that material is the greatest thing, Nike has already integrated recycled material with 71 percent of its soccer and clothing goods, from garment trimmings to soccer kits to Flyknit yarns, in the development of a new range of sustainable materials.
Manufacture of transform-Nike's Manufacturing Revolution program transforms not just what Nike goods manufacture but also the technology, labor, and sustainable innovation they make. Nike focuses on establishing technology-driven production via more sustainable facilities that focus on highly trained, dedicated, and appreciated people, to offer new product innovation to consumers. Nike works with fewer, better contract plants committed to this mission.
Human Possibility Unleash– Nike also seeks to release the potential of its teams in addition to obligations towards employees by the Manufacturing Revolution. Nike's view is that diversity stimulates creativity and accelerates innovation. To represent its diversity in customer service and the communities where its staff live and work, she strengthens its recruiting, promotion, and retention of varied talent all over the world. Nike will step up its efforts by increasing women's and colored persons' representatives, while continuously increasing the diversity of all sizes across its long-term business.
PRIMARY AND SECONDARY MARKET OF NIKE
Professional athletes are the core target demographic of the Nike brand. The company's secondary market targets mostly ladies, young athletes, and runners. Sporting footwear, clothes, accessories, equipment, and services are designed, developed, marketed, and sold by NIKE, Inc. The Segment Converse creates, markets, licenses, and distributes casual shoes, clothing, and accessories.
Nike brands each have separate target markets, according to their corporate overview. Athletes, offering associated items, such as footwear, athletic equipment, and clothing, are the major Nike brand. The brand Converse, Inc. promotes more casual products and is regarded as customer-oriented for premiums. The Jordan Brand is likewise excellent, but it is targeting athletes more widely. In addition to athletics, the Hurley International LLC brand focuses on youth activities like skateboarding and surfing.
The brand Nike Golf is aimed towards golfers. The firm is planning to target several customer categories more aggressively, in China and Western Europe, particularly female consumers and consumers. Nike targets sports viewers explicitly and is linked to the Sochi Winter Games, the New York City Super Bowl, the Eugene Classic Prefontaine, and, as described in the letter to shareholders, to World Cup efforts. The firm also targets basketball supporters with Kobe Bryant's ad.
MAJOR COMPETITORS
The major competitors of the Nike group include Anta, Lululemon Athletica, VF Corporation, Adidas, Reebok, ASICS, FILA, Puma. Nike is a business in which footwear, gear, equipment, supplementary goods are designed, developed, and sold. Converse, Sketchers, K-Swiss, and Timberland are Nike's indirect competitors. The production and international marketing and sale of footwear, clothing, appliances, and more are part of all direct competitors.
ANALYSIS:
Here's an illustration of the SWOT Analysis for Nike company which designs, develops, manufactures, and markets and sells clothing, garments, products, appliances, and services all over the world. ( Gürel et al, 2017) It is a global retailer of sporting equipment as well as the most important name among sports companies. It is among the world's leading manufacturers of athletic clothes and shoes.
Strengths:
It is recognized as the best brand for sportswear.
Nike is one of the competitive organizations.
Nike has no own factories it inherits contracted factories to complete their needs.
Nike provides high-quality products at a feasible cost.
Nike employs thousands of people.
Nike has an innovative marketing strategy as they use specific people for advertisements.
Weakness:
Its retail market makes the company exposed due to its pricing vulnerability. Nike sells 65 percent of its products to stores and wholesalers directly. Since retailers are Nike's only customers, they don't push back against their pricing strategies.
For the last two decades, Nike has indeed been pointed out for ridicule due to bad workplace practices. Slavery, forced labor, low wages, and horrifying working practices that have been deemed "unsafe" are only a few of the issues.
Though Nike's financial statements seem to be successful, a glance at their income statement tells a different story. Nike's assets are in danger as well. After August 2020, Nike's total long-term debt has been more than 9 billion.
Nike remains focused on the United States for sales and sales despite having established a global footprint. Market Accounted for about 41percent of Nike's sales in 2020, with the other 59 percent coming from all over the world. Through its celebrity, Nike's sales and prosperity are largely dependent on the United States.
Nike's over-dependency on sports apparel, or lack of durability, is a major mistake. As a consequence of the epidemic, sporting events have been canceled or postponed, preventing social interaction and gatherings.
Through Nike's "Move to Zero" initiative, the company vowed to convert all of its facilities to 100percent clean electricity and no carbon emissions. Though the policy is admirable, it runs counter to Nike's strategy of prioritizing creativity over conservation. This gives the impression that Nike is unconcerned with rising temperatures and that its promise is just a publicity ploy.
Former female workers have claimed that sexual abuse and misconduct were widespread in the workplace. According to the interview, 50 former and existing Nike employees were consulted to learn more about the company's past. Nike has a toxic workplace and a high prevalence of sexual harassment, according to the interviews.
OPPORTUNITIES
Emerging Markets – While Nike is currently present in many countries, Nike still has numerous chances. This is due to the progressive development of emerging markets such as India, China, and Brazil.
Innovative goods – Although Nike has manufactured numerous products, many innovations still exist. In fitness and wellness, Nike has expanded its technological reach. The initial step in the creation of new technology goods is product-like wearable technologies that measure physical activity.
Efficient integration – Nike goods depend on independent suppliers for supply and manufacture. This brand may either purchase some of them or build its own to make the supply chain more effective and efficient.
Linkages with big retailers: Nike opted to establish relationships with some of the largest retailers and wholesale companies.
Artificial Intelligence Acquired Launching – – Nike may purchase small or medium-sized enterprises or start-ups with its huge financial resources. It just purchased a platform for predictive analytics to increase its Online sales capacity and anticipate the behavior of customers.
THREATS
False products – False items may have a huge impact on Nike's income and reputation. The firm is worldwide in its dealings and the possibility of fake items is increasing. Many merchants and shops provide falsified Nike items at reduced costs. The low-priced items are from materials of inferior quality yet nevertheless carry the Nike name. This might damage the brand image, since the buyers may think Nike is beginning to produce items of inferior quality.
Growing competition – although Nike dominates the sports sector, competition and new brands continue to pose potential risks to the firm.
Economic uncertainty — All firms are susceptible to a worldwide recession, irrespective of the industry.
Trade tensions – The recent growth in Nike's stocks in China, which has led to sales growth, shows Nike relies on many markets worldwide. A major portion of Nike's revenues is endangered with China and the US being its largest markets if trade tensions among the two giants rise.
EXTERNAL STRATEGIC FACTORS:
External opportunities and threats are financial, political, technological, legislative, scientific, and competitive trends and practices that may significantly benefit or harm an organization in the future. Therefore the threats in external strategic factors are :
Fake merchandise would have a significant effect on Nike's revenue and brand. Since the company works on a global scale, the possibility of counterfeit products has grown. Several merchants and retailers market counterfeit Nike products at a lower price. The reduced boxes are manufactured of low-quality materials, but they all have Nike branding on them. Clients may think Nike has started selling low-quality products, sullying the brand's reputation.
Amid Nike's supremacy in the athletic industry, the firm faces future threats from the competition and various technological brands. Nike will spend more money on advertising and marketing as a consequence of the greater competition. Nike plans to spend 3.5 billion in advertising, including demand generation, by 2020.
Adidas and some others are increasing their advertising and marketing budgets, placing Nike under a lot of scrutinies.
Since the business operates on a global basis, exchange rate variations affect. Nike's financial results are reported in US dollars. United States dollar's earnings are affected by its volatility toward other world currencies.
Every company, regardless of industry, is susceptible to the broad recession's negative consequences. Nike's shares declined by 38percent throughout the second half of 2020, and revenues could fall even further if the decline continues to be as serious.
STRATEGY ADOPTED BY NIKE DURING PANDEMIC:
Strategies adopted by Nike during a pandemic to overcome problems or obstacles are:
Nike's Epidemic digital goods are part of a continuous "digitalization" that is at the corporate brand strategies and tactics forefront. Nike's "Consumer Direct Offense" approach has prioritized digital as a key enabler. The goal is to increase the company's digital marketplace so that it can extend its online direct sales model while reducing wholesale spending.
Experts believe the initiatives should help Nike become more flexible and electronically focused following a pandemic that prompted store closures throughout America, Germany, and China resulted in a transportation cost and a massive decrease in the most latest quarter.
Nike's digital transformation also includes the following components and skills:
The trend of combining social networks with buying stuff applications and translating customer interest into purchases through a web of smartphone applications and websites is referred to as social commerce.
SNRKS, a website for "sneakerheads" that offers limited-edition, elevated sneakers to its most loyal buyers, has proven to be a reliable source of innovative fashion concepts and feedback.
Thinking Analytically: To detect consumer needs, Nike's entire platform gathers data from any transaction and across all of its platforms.
Many digital contents and frameworks were also made available for free by the company:
Nike's electronic environment consists of the Nike Application, Nike Training Group App, Nike Running Group App, social networking sites, nike.com, as well as the TRAINED series, as well as a library of digital download workouts and information. Workouts that are televised live. Nike Master Trainers host free live workouts on the Nike Youtube channel every Saturday.
Fitness challenges on the internet The Lounge Room Cup, a virtual workout sequence wherein the competitors set challenges for people to obtain at home, was indeed a standout initiative even during COVID lockdown. Live streaming is used by athletes all over the world to transmit their events, including Lionel Messi and Cristiano Ronaldo. (Etter et al, 2019) Sportsmen from around the world, include Michael Jordan and Cristiano Ronaldo, broadcast their practices live and encourage viewers to compete versus them. To share their findings on Instagram, players can use the keywords #playinside with #thelivingroomcup.
Along with that, some digital marketing strategies that can be adopted by Nike are described in the following points:
SEM AND SEO: In terms of data and content, SEO and Search Engine Marketing inform your entire digital campaign, but you'll need to be willing to coordinate with many other members of the team.
Content marketing: It's a marketing strategy that focuses on producing and disseminating useful, appropriate, and evidence-based decisions in attracting and retaining a specific audience — and, eventually, to drive value than its competitors. You must be able to not only produce high-quality, SEO-friendly levels of various types, and also understand how to successfully attract viewers.
Design-based planning and thinking: The word "design thinking" refers to a way of making decisions from the user's point of view. When dealing with large-scale complex issues, the process encourages human-centered behavior.
Social Media Marketing (SMM): Marketing strategy through digital sites, because as the name suggests, is a type of digital promoting and marketing different social media platforms to advertise and sell goods or services. These can be used on social media marketing platforms such as LinkedIn, Instagram, Facebook, Snapchat, and others.
Affiliate marketing: It's a system where one business promotes itself on the websites of the other, culminating in traffic going the same way. For all parties, affiliate marketing is a win scenario. Your colleagues or referrals can mention your website and post links to it. In this way, all organizations can benefit from one another efforts.
STRATEGIC PLAN AND EVALUATION:
Nike's original product promotional campaign of enlisting professional stars to boost interest was based on word of mouth which provided positive attention.
Nike's target demographic shifts from adults to millennial customers in response to strong competition between Adidas and Reebok, as well as a need to broaden its target audience.
Due to developments in technological patterns, it also launches digital sports including e-commerce throughout recent years.
It launches the Nike+ run sensor in partnership with Apple, as well as other items such as the fuel brand that enable consumers to personalize their hi-tech system experience.
Nike has promoted its technologically advanced shoe styles through creative commercials, celebrity promotions, active partnerships, and festival sponsorships regularly. ( Brohi et al, 2016)
The company continues to face many obstacles, including emerging market styles, a drop in sales in the shoe sector, and intensified competition. Despite these developments, it is doing its best to establish a strong market share and produce goods that are in line with current fashion trends.
The statistic depicts the position and profit margins of Nike and its rivals in the sporting market, with Nike having the largest customer base of 31 percent, while its main competitors Adidas and Reebok provide 16 percent and 6percent annual market shares, respectively.
PESTLE ANALYSIS:
Political:
Nike's internal policies are influenced by labor laws including employee rules.
These have favorable government policies that aid in growing its growth potential, particularly in the United States.
Legal problems in the immediate area impact it and are managed by Nike.
It will enlist the assistance of the government and also foreign nations in which it has a good relationship to manufacture its goods.
Economic:
Nike receives funding from a variety of businesses.
Whenever the economy grows, Nike will be able to help create new jobs.
Consumers may be impacted by the economic crisis, which may reduce customer trust in Nike goods.
For Nike's stock, price, rate of interest, including exchange rate risks exist.
Rising commodity rates and labor costs in manufacturing countries, as well as outsourcing to improve living conditions, may affect Nike's retail revenues.
Social:
Customers are now more loyal to a particular brand and more aware of them, which can be beneficial to Nike.
Lifestyle changes, such as increased fitness consciousness and sport activity, are driving up demand for sporting goods.
Rising Nike's female client base may be a lucrative prospect.
Since consumer tastes and consumption are changing, Nike will expand its product line.
Technological:
Nike is affected by new technologies when it is incorporated into its products.
It creates highly advanced items such as shoe fabrication and design using technology.
It will develop a smartphone app, as well as other services and websites, from which consumers can conduct online shopping using emerging digital trends.
Legal:
Sometimes legal aspects are grouped into 'PEST' analyses with political factors, but both of them are separated in a PESTLE – what we are doing. Nike doesn't have many legal factors, but we haven't overlooked the elephant in the room: You should not be surprised to hear Nike avoid large sums of tax, like most massive businesses(A PESTLE Analysis of Nike, 2021). There's not been too much of a response to this in recent years, but it's still worth considering.
Nike also occasionally has legal effects for its unscrupulous marketing methods, including misleading discounts.
Environmental:
Environmental concerns are becoming increasingly important. There are of course just a few things that impact Nike, but they should be noted:
The mass manufacturing plants of Nike are certainly damaging to the environment. In addition to producing a large amount of air pollution, like most plants, Nike's manufacturing facilities sometimes reach directly polluting waterways.
But Nike also promises to modify its existing methods, with a strong determination to become more "green."
COST AND BUDGET OF MARKETING PLAN
This may be observed in its 2014 fiscal report. Nike invests in marketing. "Nike has spent 3,031 billion dollars on what they term "Creation demand." The meaning of Nike is a little bit fluffy (marketing can be anything from a TV ad buy to a collaboration with a niche shop). "Nike-speak for advertising", which implies Nike spends about $100 a second on advertising." Nike spends nearly as much on marketing as Under Armour does on sales.
Nike advertises its products through sponsorship deals with celebrity, professional and collegiate athletes. The Romanian tennis player called Ilie Nastase became Nike's first athlete to support their products. In the early stages, Nike also spent in marketing. Currently, Nike is focusing on sponsorships, web marketing, e-mail, and multimedia marketing. It is no wonder that Nike invests substantial money in its advertising efforts every year as one of the largest and best-known sports companies on the globe. Alone in 2020, Nike spends the roughly U.S. $3.59 billion for advertising and promotion.
The firm is one of the world's leading manufacturers of clothing, footwear, and sports gear. The brand's success and the sponsored deals with renowned athletes and professional sports teams might be credited to Nike's success. The Nike motto "Just do It," which celebrates its 30th anniversary in 2018, is a testament to Nike's marketing prowess and global reputation. These campaigns and marketing investments are mirrored in its advertising cost in the United States, well beyond the expense of one of its largest competitors, Adidas. Nike has helped the firm become the most well-known sports brand via advertising and promotional marketing.
RELEVANCE WITH AUSTRALIAN MARKETING LAWS AND MARKETING CODE OF ETHICS:
Nike passionately believes in human rights and is devoted to it. It is not only right to do, it also contributes to our success by enabling individuals to reach their greatest potential. Consider the human rights established in the Universal Declaration of Human Rights and the Declaration on Fundamental Rights at Work of the International Labor Organization. Take also as good practice for understanding and managing human-risk rights and impacts UN Guiding Principles on business and human rights and the OECD Guidelines for Multinational Enterprises. Promise to offer secure, discreet, and accessible methods so that everyone may report any situation they think contradicts Nike's values and standards. It includes It Speak Up Portal is a facility for asking inquiries or raising concerns on suspected violations of Nike's policy, accessible online or over the telephone at any time. It will carefully handle all reports and examine them quickly. In no way will Nike allow reprisals.
Although Nike is a member of the Sustainable Apparel Coalition, he has a few good improvements in her environment, he still has a way forward to label her a 'sustainable' business. That is why his environmental percentage is 'It's a beginning.' Nike employs eco-friendly materials such as organic cotton and polyester and has initiatives in its supply chain to reduce water. Although the Brand has set a scientific goal to reduce its operation and supplier chain greenhouse gas emissions, there is little evidence that it is on its way to achieving this aim. No proof exists, too, that Nike has the policy to prevent their supply chain deforestation. The influence of fashion on forests is largely due to textiles manufacturing since many fabrics are produced from plant or plant pulp. The effort to safeguard our woods, not only for threatened species like orangutans, is pressing. Forests play a major role in our planet's more difficult ecosystems and gases balance.
While the brand's current promotion efforts emphasize women's empowerment and inclusivity, it seems that the women working for Nike (in their factories or headquarters) are not present. Two former women workers who claimed the shoe giant of establishing a culture of gender discrimination and sexual harassment were indeed prosecuted against Nike in 2018. The Clean Clothes Campaign and Ethics report from Foul Play on Eticet illustrates how far Nike needs to go in terms of livelihoods. This emphasizes the gap between the continually rising amount of money sponsored to sports stars and the lowering of the proportion of the final price of sports equipment paid to supplier chain employees.
RECOMMENDATION:
Proper digital marketing techniques should be used to attract more customers or consumers.
Sexual discrimination, lack of diversification, and similar problems should be extracted out.
Epidemic-oriented plans and strategies should be implemented.
Markets of Emergence that means about the fact that Nike has a strong footprint in many international markets, there are still many prospects for the company. This is due to the steady growth of emerging markets such as India and Brazil.
The creation of unique products means more innovated and enhanced products should be developed.
Proper and adequate technologies related to AI social commerce should be inherited for further development.
CONCLUSION:
All the aspects of Nike are discussed to analyze the workflow of Nike. Strategy plan analysis is done through internal and external factors of the company to make correct and valid points for further development and enhancement. Impact of Corona on Nike explained and overcome methodologies explained. Proper recommendations are mentioned for a better understanding of the reader.
REFERENCES:
A PESTLE Analysis of Nike. (2021). PESTLE ANALYSIS SWOT AND BUSINESS ANALYSIS TOOLS. https://pestleanalysis.com/pestle-analysis-of-nike/
Brohi, H., Prithiani, J., Abbas, Z., Bhutto, A., & Chawla, S. (2016). Strategic Marketing Plan of Nike.
Burris, K., Liu, S., & Appelbaum, L. (2020). Visual-motor expertise in athletes: Insights from semiparametric modeling of 2317 athletes tested on the Nike SPARQ Sensory Station. Journal of sports sciences, 38(3), 320-329.
Fontán, C., Alloza, Á., & Rey, C. (2019). (Re) Discovering Organizational Purpose. In Purpose-driven Organizations (pp. 107-118). Palgrave Macmillan, Cham.
Gürel, E., & Tat, M. (2017). SWOT analysis: a theoretical review. Journal of International Social Research, 10(51).
HUMAN RIGHTS AND LABOR COMPLIANCE STANDARDS. (2021). Nike.
Kim, J. K., Overton, H., Bhalla, N., & Li, J. Y. (2020). Nike, Colin Kaepernick, and the politicization of sports: Examining perceived organizational motives and public responses. Public Relations Review, 46(2), 101856.
Lannoo, L., & De Cock, S. The brand image of Nike through its social networks–Analysis of Nike's Twitter, Instagram, and Facebook social networks and of how teenagers and young adults perceive Nike and its social networks.
Lienhard, S. D., Gotsch, M. L., & Schögel, M. (2020). Brand purpose of Nike–Representing more than just products.
Nica, I., Chiriță, N., & Ionescu, Ș. (2021). Using of KPIs and Dashboard in the analysis of Nike company's performance management. Theoretical & Applied Economics, 28(1).
Sabanoglu, T. (2021, February 4). Nike's an advertising and promotion costs from 2014 to 2020. Statista. https://www.statista.com/statistics/685734/nike-ad-spend/
Standaert, W. (2021). Product digitalization at Nike: The future is now. Journal of Information Technology Teaching Cases, 2043886920963286.
Teng, J. (2020, December). Analysis of Female Marketing—Taking Nike as an example. In 2020 3rd International Conference on Humanities Education and Social Sciences (ICHESS 2020) (pp. 286-291). Atlantis Press.

No Fields Found.