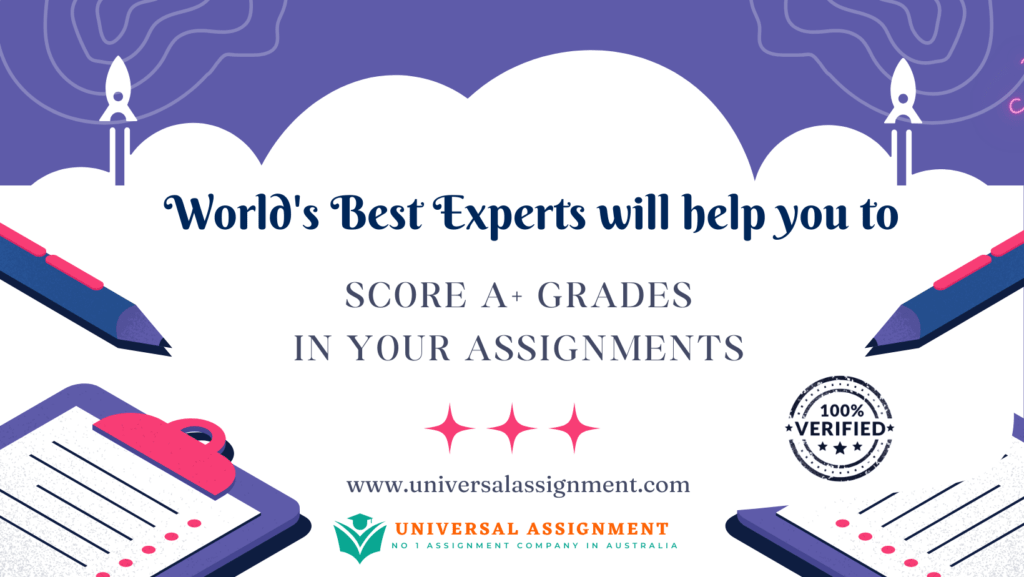 Graduate School of Business and Law
—
Course Code: BUSM4741
Subject Name: Financial Analytics for Managerial Decisions
Assessment # 1: Reflective Exercises
| | | | |
| --- | --- | --- | --- |
| Assessment Type: | Individual Reflections | Word limit: | 2,000 (+/– 10%) |
| Due date: Weighting | Sunday of Week 3, 23:59 (Melbourne time) 20 % | | |
Overview
This assessment takes the form of reflective/analytical writings.
These reflective/analytical writings focus on the understanding of the contents and issues relevant to the first three modules covered in this course. In the process, students are required to critically reflect/analyse the given scenarios/questions and frame their responses. The reflective/analytical questions/scenarios are available here in the document.
This assessment essentially tests your abilities to do the following:
Demonstrate your understanding of topic contents and analyse issues related to the topics. Answer questions/scenarios in your own words with the use of references/examples where possible to support your views.
The overall quality of your writing using the accounting language and within the word limit provided.
How to succeed in this assessment:
Overlay your own synthesis/analysis: For highest marks, ensure that you do not simply regurgitate information, but actively reflect on what you have read, providing critical analysis and/or synthesis of perspectives. Reflective writings must establish a clear line of thinking and follow sound reasoning.
In-depth Analysis: Well-thought-out reflection relating directly to each question. Address the question as deeply as the relevant parameters (i.e. word count) allow. Seek depth of coverage and insight from various sources and examples. Conduct independent research around the concepts related to the scenarios. Demonstrate a strong fundamental understanding of the concepts. Some of the key pointers for the reflections/analysis may be found in the relevant Week's or in the preceding weeks' contents. So, it is critical that you build your understanding as you progress.
Variety of Sources: To be considered well informed, this submission should have arguments based on multiple sources. Detailed and variety of reading allows you to learn about the topic and to understand different points of view so that you may choose a position and support it with evidence and argumentation (rationale), while translating potential benefits and limitations in context. A solid response would typically use multiple sources (perhaps 2 – 4 references, – this might include newspaper reports, online articles, a company's annual report, academic journal articles and others).
Overall Quality: Attend to professionality and parameter as set out in assessment guidelines (i.e. rubric criteria, word limits, design and structure of presented information).
Learning Outcomes
This assessment is aligned with:
CLO1: Analyse, interpret and critically evaluate global financial information from a variety of sources in order to develop sustainable business proposals.
CLO4: Select, communicate and advocate effective strategies using design thinking to address complex business problems and opportunities.
CLO5: Apply ethical standards to the role and conduct of financial reporting
Assessment details
You are expected to draw upon written material and required readings. However, to stand out, your reflection/analysis should be a synthesis of sources (i.e. one source is not enough). You should analyse questions from various lenses as necessary for instance, based on definitions, accounting principles, reporting regulations, research, examples (may include real life ones) or other possible sources. In your arguments, correct terminology and coherent expression should be interwoven throughout. Finally, it should be a synthesis of various sources, overlaid with your own view.
There are three sets of two questions each for the first 3 weeks. Each descriptive question must be answered in 400 (+/- 10%) words. The part (b) in Week – 2 is a numerical question and the word limit does not apply.
The questions/scenarios are as follows:
Week – 1
'Applying Accounting Standards for financial accounting and reporting is surely beneficial and all the business entities small or listed must adopt them.' Do you agree with this statement?
'The Balance Sheet reflects the true value of the business.' Discuss the validity of the statement.
Week – 2
'Expensing or Capitalising costs is only a way of recording/classifiying the financial transactions and as such has no impact overall on the Financial Statements or the information they communicate.' Discuss the statement.
b) Transaction Analysis Scenario
Ms Barnes's accountant has advised her to maintain a monthly reporting system using the accrual basis of accounting. The following information provides details of some of the activities of Ms Barnes for the month of June 2021.
You must identify and record the relevant business transactions in the Accounitng workbook/equation format. You may create meaningful accounts names as you need. Provide your assumptions if you make any.
The Bank balance on 1st Jun 2021 is $15,000.
Ms. Barnes has to make a payment of $40,000 by 18th June 2021 to her supplier. However, the delay in receiving payments from her clients in May, have disrupted her cash flow cycle, and she needs to make arrangements to honor her pending invoice. In her anxiety, she happened to discuss her situation with her parents on 3rd June who offered $10,000 as a gift to her (their daughter) and extended another $20,000 as a short-term loan towards her business. Ms Barnes graciously accepted the offers.
Week – 2 (b) continued
In the morning of 5th June 2021, she visited her bank branch and deposited this $30,000 to her business account. While there, she also discussed her situation with her bank manager, and the manager suggested a few other options to meet the shortfall. The bank manager offered her an overdraft facility with a limit of $10,000, for no additional cost which allows her to overdraw her business account at any point in time. The bank manager also suggested her to subscribe for further options such as a 'Ready line of credit' or a 'Credit card'. The manager explained that she qualifies for a limit up to $20,000 and $40,000 respectively for the two options. They both have an annual fee being $100 and $200 respectively, to be paid at the time of signing the contract. She may only choose one of the options. The credit card is an expensive option, both in terms of the annual fee and the interest rates but provides a 50-day interest free period. Ms. Barnes needed time to reflect on the options, and the manager prepared and handed over the contract papers for both the products to be signed and returned later after enough deliberation and decision.
On 6th June 2021, she renewed her yearly business insurance for the period July 2021 to June 2022 and paid $2,400. Likewise, she also made a rental payment of $2,000 for her office premise for the month of July in advance.
She was in arrears to pay towards her Trader's Association membership which must be renewed each year on 1st of April. With some cash in account now, On 7th June 2021, she paid $1,200 for the year period 1st April 2021 to 31st March 2022.
On 8th June 2021, she finalized an appointment of a staff member whom she had interviewed last month and offered a salary package of $60,000 per annum. The new employee will start working from the 1st of July after serving notice at the current workplace.
On 8th June 2021, she received a payment of $5,000 from her client for sale in May 2021.
On 9th June 2021, she decided to apply for the credit card option offered to her by the bank manager on the 5th June and signed the contract on that date. The Bank Manager confirmed that the processing will take some time and that she will be able to use her credit card from 14th June onwards.
On 18th June 2021 she paid her supplier using 70% of her then bank account balance and met the shortfall if any by Credit Card.
You must use the following Accounting Workbook/Equation layout to record your transactions.
Assets
=
Liabilities
+
Owners Equity
Current
Non Current
Current
Non Current
Capital /Reserve
Income
Expenses
Week – 3
The Cash Flow statement reflects negative Cash from Operations. Should this be a concern to a potential investor?
BigPaper Pty Ltd has reached out to you seeking raw material for its manufacturing plant. You have access to BigPaper's last three years of annual reports. Which two financial ratios you will calculate first? Why?
Some advice and general information
Be mindful of word limit and communicating thoughts and ideas succinctly. A 10% allowance around the word limit is applicable.

2,000 words (+/- 10%) implies 400 (+/- 10%) words per question/scenario. There are 5 discussion questions.

Week – 2 Part (b), being numerical question, does not have any word limit.

This word limit excludes the reference list that you will provide at the end of the document.

Please seek further clarification from an instructor if you are unsure about adherence to word/length limits.
Referencing guidelines
You must acknowledge all the courses of information you have used in your assessments.
Refer to the RMIT Easy Cite referencing tool to see examples and tips on how to reference in the appropriated style. You can also refer to the library referencing page for more tools such as EndNote, referencing tutorials and referencing guides for printing.
Use RMIT Harvard referencing style for this assessment.
Submission format
Upload as one single file via the assignments submission page within Canvas.
Academic integrity and plagiarism
Academic integrity is about honest presentation of your academic work. It means acknowledging the work of others while developing your own insights, knowledge and ideas.
You should take extreme care that you have:
Acknowledged words, data, diagrams, models, frameworks and/or ideas of others you have quoted (i.e. directly copied), summarised, paraphrased, discussed or mentioned in your assessment through the appropriate referencing methods,
Provided a reference list of the publication details so your reader can locate the source if necessary. This includes material taken from Internet sites.
If you do not acknowledge the sources of your material, you may be accused of plagiarism because you have passed off the work and ideas of another person without appropriate referencing, as if they were your own.
RMIT University treats plagiarism as a very serious offence constituting misconduct. Plagiarism covers a variety of inappropriate behaviours, including:
Failure to properly document a source
Copyright material from the internet or databases Collusion between students.
For further information on our policies and procedures, please refer to the University website.
Assessment declaration
When you submit work electronically, you agree to the Assessment declaration.
Criteria
Ratings
Pts
HD
D
C
P
N
Criterion 1
Written answers display an extremely outstanding understanding of the required readings and underlying concepts, including correct use of terminology. The writings integrate an outside resource, or relevant research, or specific real-life application (work experience, prior coursework, etc.) to support important points. Well-edited quotes are cited appropriately. No more than 10% of the posting is a direct quotation.
Written answers display a good understanding of the required readings and underlying concepts including correct use of terminology. The writings integrate an outside resource, or relevant research to support important points. Well-edited quotes are cited appropriately.
Written answers display an understanding of the required readings and underlying concepts including correct use of terminology and proper citation.
Written answers repeat and summarise basic, correct information, but do not link readings to outside references, relevant research or specific real-life application and do not consider alternative perspectives or connections between ideas. Sources are not cited.
Written answers gshow little or no evidence that readings were completed or understood. Postings are largely personal opinions or feelings, or "I agree" or "Great idea", without supporting statements with concepts from the readings, outside resources, relevant research, or specific real-life application.
Critical Analysis (including an understanding of readings and outside references)
12 to >9.59 Pts
9.59 to >8.39 Pts
8.39 to >7.19 Pts
7.19 to >5.99 Pts
5.99 to >0 Pts
12
Criterion 2
Elegant use of formal business English. Concise and precise writing. Error-free
Proficient use of formal business English. Concise and precise writing. Error-free
Proficient use of formal business English. Broad and fluent range of vocabulary. Correct use
Limited range of vocabulary. Correct use of business terms. Several errors in
Attempts at simple sentences often not successful; many grammatical errors;
Quality of Writing, Proofreading and referencing
sentence-level grammar and punctuation; broad and fluent range of vocabulary. Correct use of business terms. Correct spelling. Perfect author-date referencing
sentence-level grammar; broad and fluent range of vocabulary. Correct use of business terms. Correct spelling. Near perfect referencing.
of business terms. Occasional spelling mistake. Occasional errors in grammar and punctuation. Occasional wordiness. Some errors in referencing
spelling, grammar and. punctuation. Writing lacks precision and formality. Many errors in referencing.
simple vocabulary, often inappropriately used; no attempt to use business terms; wordiness and lack of formality throughout. Missing referencing
5 to >3.99 Pts
3.99 to >3.49 Pts
3.49 to >2.99 Pts
2.99 to >2.49 Pts
2.49 to >0 Pts
5
Week – 2 part (b) question is based on Accounting Transactions.The allocated marks for that week are split equally into the two questions and the following rubrics is applied for part (b).
| | | | | | |
| --- | --- | --- | --- | --- | --- |
| Criteria | Ratings | | | | Pts |
| | H D | D | C | P | N |
| Criterion 3 Accounting Transactions (Week -2 (b)) | Almost all transactions are accurately recorded. Accounts are classified correctly in the Accounting elements. Amounts are correctly calculated. Presented | Majority of the transactions are accurately recorded. Most of the accounts are classified correctly in the Accounting elements. Most of the amounts are | Some of the transactions are incorrectly recorded. Incorrect classification of some of the acocunts. Some amounts are incorrectly reported. Some errors while using | Just a few transactions are correctly recorded. Incorrect classification of many of the accounts. Many amounts are incorrectly reported. Several errors while | Almost all of the transactions are incorrectly recorded. Severe misclassification of accounts. Accounts names are not useful. Most of the amounts are |
| | | | | | |
| --- | --- | --- | --- | --- | --- |
| properly in the workbo format. If there are an assumptions, they ar clearly stated. Demonstrate a sound understanding of the accounting process. | ok correctly calculated. y Presented properly in t e workbook format. If ther are any assumptions, they are clearly stated. Demonstrate good understanding of the accounting process. | workbook format. he Assumptions, if any, ar e not clearly laid out. Demonstrate some understanding of the accounting concepts a process. | using workbook format e Demonstrate some understanding of the accounting concepts a process. nd | . incorrect. Demonstrate poor understanding of the accounting concepts nd and the process. | |
| 3 to >2.39 Pts | 2.39 to >2.09 Pts | 2.09 to >1.79 Pts | 1.79 to >1.49 Pts | 1.49 to >0 Pts | 3 |
| | | | | Total points: | 20 |

Get expert help for Financial Analytics for Managerial Decisions and many more. 24X7 help, plag free solution. Order online now!