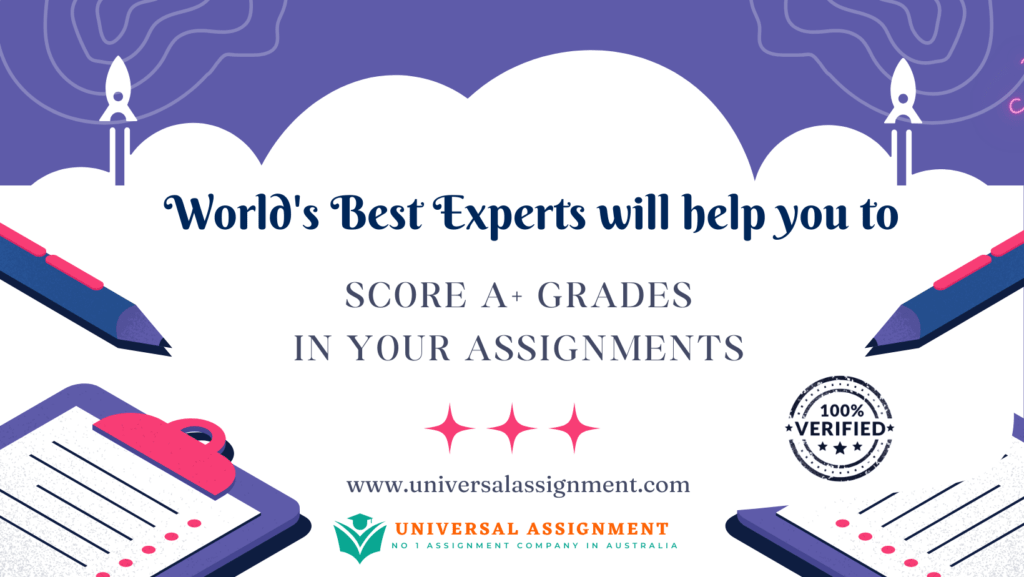 Introduction:
The term "chronic disease" is increasingly often used by patients, healthcare professionals, researchers, etc. This term is defined differently by each person, and each definition encompasses a different set of medical disorders. Last but not least, the World Health Organization asserts that chronic illnesses are not contagious. They progress slowly and have a long duration. The four primary categories are diabetes, cancer, chronic respiratory disorders (including chronic obstructive pulmonary disease and asthma), and cardiovascular diseases (including heart attacks and strokes). Now, I'll talk about how chronic diseases affect people locally and globally in this essay.
EFFECT OF CHRONIC DISEASE NATIONALLY AND INTERNATIONALLY
The World Health organisation (WHO) (The World Health Organisation , 2018) is a body committed to building a healthier future for people worldwide, comprising of 194 states across six regions and 150 offices strong. (WHO) began on the 7th of April 1948 a date now celebrated as World Health Day. Its primary role is to co-ordinate International health within the United Nations and to attain objectives by supporting national health policies and strategies. They do this by providing leadership on all facets relating to health and partnering to provide action on health issues, World Health Organisation set standards and provide technical support, assess health trends and monitor health situations. Another model of Chronic disease would be the Chronic Care Model (CCM) which is described as an organisation that cares for people with chronic diseases supported in a primary care setting(The Chronic Care Model , 2006-2018) The CCM identifies essential elements within a health care unit that encourage high quality care these include: The health system, the community, delivery system design and decision support, within each of the above elements there are concepts that teams use to direct improvement.
These concepts are important in redesigning care processes.
WHO AND THE EFFICACY OF CARE MODELS: "The World Health Organization is an organisation. It collaborates with various governments, partners, and individuals. Together, they strive to provide the highest level of general health while ensuring the safety and wellbeing of those who are most vulnerable. (WHO,2021)
In the 1990s, Stanford University in the United States established the Stanford Model of Chronic Health Disease. This method was initially developed for self-management of arthritis, but it was later realised that the management techniques could be used for a variety of chronic illnesses.
The Flinders Model of Chronic Health Disease was developed at Flinders University in South Australia in the 1990s with the goal of giving health professionals the resources they need to encourage self-management and work with patients on management strategies. It offers a framework for professionals and clients that begins with evaluation, moves on to goal and problem identification, and culminates in the creation of an individualised care plan.
Both methods are excellent at helping people who have been diagnosed with a chronic illness feel less alone, boost empowerment, and develop goal-setting skills so they can take control of their health.
The World Health Organization's Innovative Care for the Chronic Conditions (ICCC) programme takes a more comprehensive approach that involves patients, their families, healthcare providers, and communities. While the Transitional Care Model acknowledges patients' demands in various settings while they are being treated by skilled healthcare professionals who are up to date on patients' needs. TCM fills in any gaps in care transitions.
Australian Health Priorities for Chronic Disease:
A recent report on chronic illness was published in 2017, and it is called the National Strategic Framework for Chronic Conditions. The National Health Priority Areas, which were formed in response to the WHO's Global Strategy for Health for All by the Year 2000, were discussed in this document. (AIHW 2018) Cancer control, cardiovascular health, injury prevention and control, mental health, diabetes mellitus, asthma, arthritis and musculoskeletal diseases, obesity, and dementia are the nine NHPAs that have been approved by the Australian Health Ministers' Advisory Council. Additionally, the continuum of care is included when discussing the NHPA and encompasses palliation, early detection, treatment, rehabilitation, continuing care, and health research.
In 2011, most of the burden of the disease came from chronic diseases and 60% of the burden resulting from five disease groups which are cancer, cardiovascular diseases, mental and substance use disorders, musculoskeletal conditions, and injuries. According to 2014-2015 report, 50% of Australians are suffering from one chronic condition.
They also prioritise different population groups. For instance, in 2014-2015, 87% of older Australian population (aged 65 or above) suffering from one chronic condition, whereas people having less than 65 years of age found with severe disability. People living in rural areas face poorer health outcomes. Also, Aboriginal and Torres Strait Islander people have more than twice chronic conditions than non-Indigenous Australians.
In this way, the Australian government strategies and take initiatives with the collaborative efforts of Commonwealth and State and Territory governments. (Australian Health Ministers' Advisory Council 2017).
The need for prevention conditions. and care is paramount in keeping Australians living a long and healthy life.
CONTINUUM OF CHRONIC DISEASE:
The phrase "continuum of chronic disease" refers to problems affecting several population groups, including those with chronic illnesses, those who are healthy, and those who are at risk of developing diseases. Additionally, it plans some policies for this continuum and implements some measures. Prioritize topics like prevention across the continuum, early detection, and appropriate treatment in chronic disease continuum.
Integration and continuity of self-management, preventative, and healthcare strategies. Early detection of chronic disease is impossible, but there are ways to address risk factors. Because many chronic diseases share a number of risk factors, including obesity, sedentary lifestyles, poor nutrition, and tobacco use. National Chronic Disease Strategy, 2005.
As discussed, chronic disease is a global and national health concern and stated by the World Health Organisation, it is affecting all ages and in high- and low-income countries. AIHW (2014) shows two-thirds of the gap in mortality rates between non-indigenous and indigenous people is due to chronic diseases, with the major reason being above risk factors. Due to there being no cure for chronic disease it is important that all individuals are aware of the models of care provided by the primary health care system. Health promotion is the most important intervention across the disease continuum and is not only for individuals diagnosed with a chronic disease but is highly recommended for people living without it. With these models of care recognised it will allow the different population groups to avoid or maintain a chronic disease.
LIFE VARIABLES AND THE IMPACT ON HEALTH AND WELLBEING:
The health and wellbeing of individuals as well as the community they live in can be impacted by a number of factors working together. People's situations and living environments determine whether they are healthy or not. When combined with risk factors like smoking, excessive alcohol use, poor nutrition, lack of physical activity, and poor social and emotional health, variables such as the determinants of health, such as their social, economic, and environmental factors, including their living and working environments, education, income, and social support, age, and status, can all significantly affect an individual's health.2017 World Health Organization
IMPACTS OF CHRONIC DISEASE AND ON THE AUSTRALIAN HEALTHCARE SYSTEM:
The continuum of chronic disease is a method that shows data that provides the necessary information on the progression of chronic conditions and allow a description of those who move forward and back along the continuum over time. (Grant JF, 2011)This ultimately will provide assistance when planning health care services to assist patients.
There are many variables that can impact the effect on the health and well-being of individuals and communities.
Education – Poor health, heightened stress and low self-esteem are all linked to having a level of low education.
Genetics – Genetics plays a vital part in causing in outlining the likely hood of developing illnesses. Behaviour, keeping active, smoking, drinking and how we deal with the overall stresses of life all will affect health.
Social support networks – Being part of a community and being socially active is linked to overall better health. Interaction with family and friends will create a positive healthy environment.
Income – Persons generally with a higher level of income are linked to better health due to their accessibility to services and the appropriate medications.
According to the journal article(The impact of patients chronic disease on family quailty of
life: an experinence from 26 specialties ,2013)the following impacts on social, emotional, physical, psychological and financial factors are: which journal article author publisher year ??
– Social impact of a person suffering from a Chronic illness can be large. They may feel socially inept due to a feeling of embarrassment as they are unable to commit to day to day activities and interactions with others. Ultimately this may lead the individual at a greater risk of developing depression and anxiety due to them not being socially active because as of their illness.
The psychological and emotional consequences of suffering from a chronic illness can relate to the likelihood of experiencing negative emotions. Individuals may experience a fear of being judged negatively and may feel a burden amongst their peers, families, and friends. In the end this could lead them to depression and anxiety.
The result physically on an individual suffering with a chronic disease can vary, from reduced mobility to being bed ridden which can impact their skin integrity with pressure sores if not monitored. Being inactive due to medications slowing them down, which leads to less exercise and weight gain if they are not maintaining a healthy diet/ lifestyle.
Pain can be associated with Chronic illnesses and subsequently lead to a lack of independence in their activities of living.
Psychologically a person with a chronic illness would be impacted with feelings of depression, isolation, and a feeling of ineffectiveness as they feel that they are no longer able to contribute to society. The constant intake of medication, enduring pain and immobility takes its toll on one's mind and overall mental wellbeing.
Financially the strain on a person with a chronic illness is enduring and never ending. From Doctors fees, procedures, medications, special diets etc.
Financial impact is heightened when the person is unable to work as much or not at all due to their condition. This invariably will lead to stress which will hinder the healing process.

Get expert help for Chronic Diseases and many more. 24X7 help, plag free solution. Order online now!