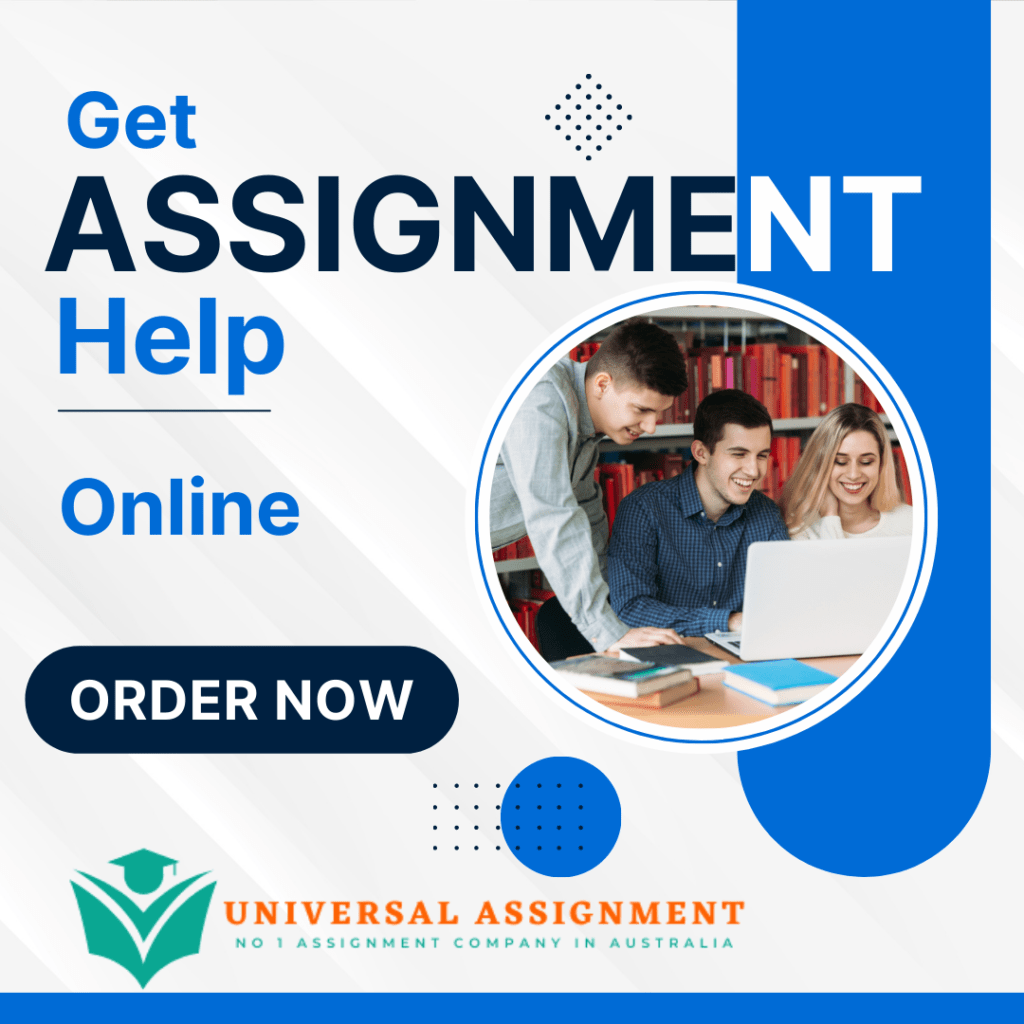 ELECTRONIC ASSIGNMENT COVERSHEET
Course/Unit Information
Course
CIQ Level 7 Postgraduate Advanced Diploma
Unit No.
203
Unit Name
Operations Management
Unit Code
UCAM/CIQ/203
Schedule Code
OMONLSE2202A
Instructor Information
Name
xxxxxxxxxxxxx
Assignment Information
Full/ Part Assignment
Full Assignment
Date Assignment Issued
2/12/2022
Date Assignment Due
3/12/2022
Student Information (To be filled by the student prior submitting the assignment)
Name
Student ID
Email
Your assignment should meet the following requirements.
Please confirm this by ticking 🗹 the boxes before submitting your assignment
| | |
| --- | --- |
| ☐ | The first page is completely labeled with my name, instructor name and assignment information. |
| ☐ | I have completed and ticked the declaration page. |
| ☐ | The contents of my assignment have been submitted to Turnitin and I have downloaded the report. |
| ☐ | I have strictly followed Harvard Referencing Style and Citations. |
STUDENT DECLARATION I hereby confirm that this assignment is my own work and not copied or plagiarized. It has not previously been submitted as part of any assessment for this qualification. All the sources, from which information has been obtained for this assignment, have been referenced as per Harvard Referencing format. I further confirm that I have read and understood the Westford University College rules and regulations about plagiarism and copying and agree to be bound by them.
Declaration
Date of Submission
☐ Tick the box to agree
Click or tap to enter a date.
LEARNING OUTCOMES AND ASSESSMENT FEEDBACK Name of the Assessor Module Code & Title UCAM/CIQ/203 Operations Management Module Learning Outcomes LO1 Know the various tools, techniques and apply suitable tools and techniques in different alternative scenarios of Operations Management LO2 Apply information management techniques and evaluate them in context of operational functions to achieve competitive advantage and make the organization globally competitive LO3 Apply and critically evaluate the importance of project management to given business situations (Using PERT / CPM) LO4 Demonstrate operations strategy in domestic and global context, and evaluate how the use of technology has impacted the operational functions Assessment Types Marks Marks Achieved Report on Chosen Organizational Scenario (Task 1A) 50 Presentation (Task 1B) 20 Project Plan for a Business Scenario 30 Overall Score 100 Overall Grade Click or tap to enter a date.
| | |
| --- | --- |
| Summative Feedback: Overall Feedback on current work with emphasis on how the student can further improve in future. | |
The following grading criteria will be applicable for the course, CIQ Level 7 Postgraduate Advanced Diploma:
| | |
| --- | --- |
| Marks | Grade |
| 70 to 100 | A – Distinction |
| 60 to 69 | B – Merit |
| 50 to 59 | Pass |
| 40 to 49 | Fail with Resubmit |
| 0 to 39 | Fail with Retake |
GENERAL GUIDELINES
(Please read the instructions carefully)
Complete the title page with all necessary student details and ensure that the declaration form is ticked.
All assignments must be submitted as an electronic document in MS Word to the LMS (Use 12 Times New Roman script).
All assignments must be submitted with an accompanying Turnitin report.
Assignment that is not submitted to the LMS by the prescribed deadline will be accepted ONLY under the REDO and RESIT submission policy of Westford.
The results are declared only if the student has met the mandatory attendance requirement of 75% and/or a minimum of 50% under extenuating circumstances approved and ratified by the Academic Director. The student has to repeat the module (with additional fees applicable) if the attendance is below 50%.
Students can refer Wikipedia as a source of information, but the references cited in Wikipedia has to be mentioned.
Submit the assignment in a MS Word document with the file name being:
First Name Last Name_ abbreviation of the subject.
Example: John Smith_OM.
Quick reference Checklist for the Faculty/Instructor to accept/reject the assignment before evaluation:
| | |
| --- | --- |
| ☐ | Adherence to the deadline of submission date. |
| ☐ | Original cover sheet and format retained. |
| ☐ | Student information and signature intact. |
| ☐ | Font style and size used as instructed. |
| ☐ | Harvard Referencing Style is strictly followed. |
Assignment title
Operations Management
Read the following Scenario, and prepare a Report with the guidelines provided.
Scenario: The learner is acting as Chief Operation Officer (COO) of operation and project for a chosen organization in an emerging economy, particularly in the Middle East (ME) region. Currently, the chosen organization is attempting to (a) enhance its global operation from ME to Europe and (b) develop artificial intelligence capabilities to build competitiveness in the corporate business strategy. The learner is required to explore operations strategy/principles, the impact of adopting lean strategies on supply chain networks, developing a project management plan, and building quality systems to build operational competitiveness.
Assignment Task 1A
Report on Chosen Organizational Scenario – [50 Marks]
The report should include the following: Introduction of the Chosen Organization is required. The student must then highlight the principles of operation management that they think are most important to their business organization. These principles must be justified. The operations strategy of the firm must be discussed explaining how it transforms the input as value-added output (product & services). Finally, briefly discuss at least three operational challenges the firm is now experiencing. [8 Marks] A review of the operations strategy of the organization, exploring the current and long-term solution to address the challenges the firm is experiencing. The solutions must discuss the internal and external influences that would have led to the need for such action. Drawing from the experiences of other organizations here would add value to your answer. [12 Marks] Supply chain management, like other business functions, is a supporting arm of the operations strategy. Here the student must explore at least 3 SCM strategies which are likely to contribute to a successful and or more profitable enterprise. Each recommendation must be justified, considering the current position of the organization. Again, we encourage students to draw from the examples of other firms, sharing their experiences in relation to the question.[12 Marks] Students must discuss quality management approaches, highlighting various ways, through examples, in which a quality mindset can add value to the operations at their chosen organization. Students are required to explore several quality managements tools (both offline and online) in the discussion, while exploring quality's contribution towards a leaner enterprise. Even though you are writing in the context of the organization, you are encouraged to draw from the examples of other firms, sharing their experiences in relation to the question. [10 Marks] Discuss how an AI (big data driven) platform can further enhance the overall business operations. You must also discuss the business exposure and risks such initiatives could have on the operations strategy of your organization proposing workable solutions to address them. Even though you are writing in the context of the organization, you are encouraged to draw from the examples of other firms, sharing their experiences in relation to the question. [8 Marks] References and writing style: You must strictly adhere to the Harvard Referencing System Format and present the report in an Essay type format where applicable. The report shall not exceed 4,000 words and should include relevant examples and illustrations.
Assignment Task 2
Project Plan for a Business Scenario – [30 Marks]
Propose and design a Project Plan for the implementation of AI software to enhance the chosen organization's proposals to help improve operations in Task 1. Discuss how the project plan will impact the overall strategic objectives of the organization. The project plan must be an active plan where the student is encouraged to make real life assumptions and not just engage the reader in theory. The plan should define the following: Project objectives Organizations objectives Project scope Project assumptions Project roles and responsibilities Timeline with Gantt charts Risk management with populated templateStakeholder management with populated matrixProject fundingOther areas can be discussed Assuming that below are the stages for your project plan re the implementation of the new software, you must design a PERT diagram showing its Critical path. You must highlight the drawbacks of applying PERT in the project and recommend ways of mitigating them. Activity Description Immediate predecessors Estimated duration A B C D E F G H I J K L M N Stakeholder meeting Training of power users Installation of hardware Testing of hardware Certification and approvals Installation of software –P1 Installation of software – P2 Software testing Software configuration Cloud setup Change management exe. SOP changes Going live in stages Post mortem and problem solving – A B C C E D E,G C F,I J J H K,L 2 weeks 4 weeks 10 weeks 6 weeks 4 weeks 5 weeks 7 weeks 9 weeks 7 weeks 8 weeks 4 weeks 5 weeks 2 weeks 6 weeks The report shall not exceed 2,000 words and should include relevant examples and illustrations.

Get expert help for CIQ Level 7 Postgraduate Advanced Diploma and many more. 24X7 help, plag free solution. Order online now!