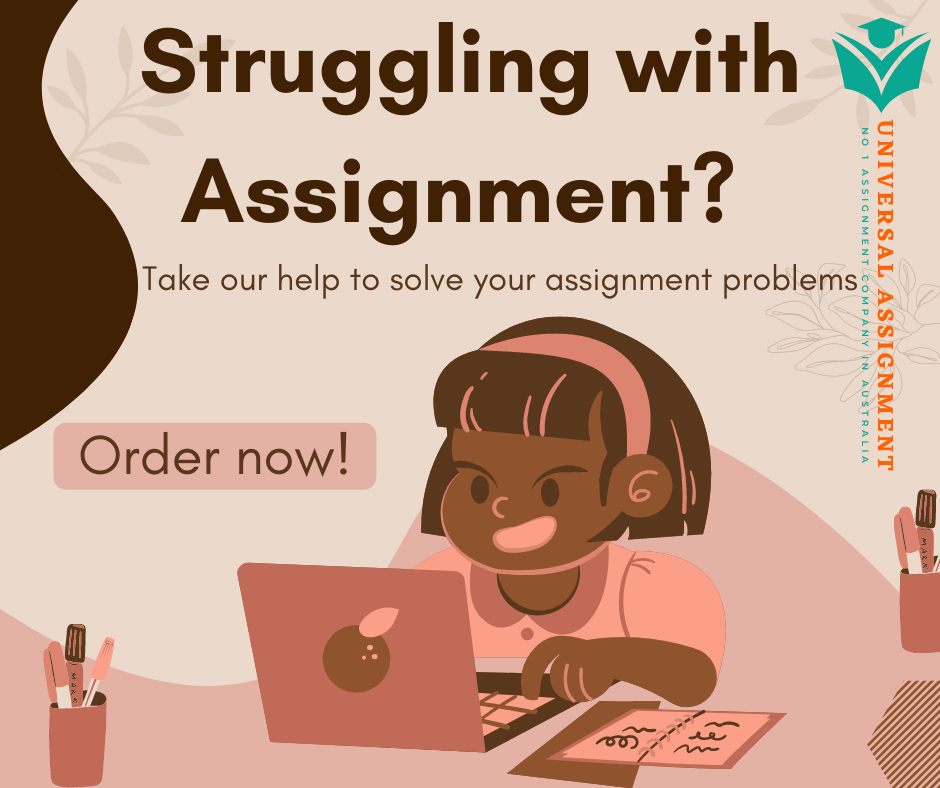 CSCD5068 Audiology & Aural Habilitation Case Studies 2022
This is an individual assignment replacing the end of year exam for 2020. This assignment has two cases: 20 marks for the first case, 15 marks for the second, with an additional 5 marks for succinct, cohesive writing with appropriate referencing and bibliography.
Assignment Length: Assignment length in total is 1500 words (includes in text referencing but not the bibliography). Anything beyond the word length will not be marked.
DueDate:Friday Week 13 (May 27th)
Assignment Submission Guidelines
For this Unit of Study, the CaseStudiesassignment contributes to 40% of your final mark. Please follow these instructions with your assignments
Font:Use Arial or Calibri font only (serif fonts such as Times New Roman are difficult to read online); at a minimum of 10pt or 11pt respectively.
Pagesetup:A4 with 2.5cm margins (left, right, top, bottom). Single space (you may like to set your paragraph spacing 'After' to 6pt ('before' remains at 0pt) but this is optional)
Style: Adhere to APA (7th edition) style. This includes appropriate labelling and referencing of tables and figures if appropriate
Files:Submit as a Word or PDF file.
AssignmentFile:Label file CSCD5068_CaseStudies_StudentID#
UploadingyourAssignment:
Submit your assignment electronically via Turnitin on the Canvas site. If there is a problem uploading your assignment and the deadline is looming, email me your assignment immediately so it is not deemed late, and continue to try and upload the document. It is your responsibility to ensure the right assignment has been uploaded.
LateSubmissions
The university policy on late assignments applies.
Academic/DisabilityPlans
If you have an academic or disability support plan, please let me know. We don't often receive this information in time, and it helps me work with you better if I know what support you require.
SpecialConsideration
If you are struggling or require special consideration, please contact me as soon as possible. As stated
above, it's easier to support you if I understand your circumstances.
Max is 2 years 3 months of age. He was diagnosed with a bilateral mild hearing loss at birth. You have been monitoring his speech and language development via a drop-in clinic. He has been progressing well.
His recent audiogram indicated change in his hearing. The audiogram from the audiologist is provided below.
QUESTIONS
List three signs that you may have noted that would indicate Max's hearing had changed.
Provide a rationale for each sign provided. (3marks)
Given Max's audiogram, outline how you think he would respond to the following words through audition alone i.e. without visual cues (you can write your responses in phonetics or orthographically).
| | |
| --- | --- |
| Dogs Weep Bat Spot | Fish Bath Duck Sheep |
Provide a rationale for your responses (6 marks – ½ mark for each word and 2 marks for yourrational)
Max's parents ask you whether they should investigate cochlear implantation. Outline a response to the parents around pros and cons for implantation, that might help them make an informed decision. (Total4 marks)
Max was eligible for a cochlear implant, and you are seeing him for the first session after implantation. Prior to cochlear implantation Max had age-appropriate speech and language skills, following directions, and putting two words together. He was able to follow directions without visual cues. What does your first session look like? (Total6 marks)
| | | | |
| --- | --- | --- | --- |
| | GOAL Outline your goal | RationaleWhy is the goalappropriate? | Activity Provide an activity |
| AUDITION | | | |
| LANGUAGE (Receptive or Expressive) | | | |
| SPEECH | | | |
Ensureyourauditionandlanguagegoalsaredifferent
Max will be starting day-care next year. Outline

Two ways his ability to function in the classroom may be affected by his HL or skills demonstrated above. Each issue needs to clearly link the HL or skills set to preschool requirements (2marks) and
Two strategies you would discuss with the preschool, to ensure he is listening and learning in the preschool. Provide a rationale for each strategy (4 marks)
(Total6marks)
Jess is 19-years-old and has a moderate hearing loss and in her 2nd year of undergraduate speech pathology. Her hearing loss was identified through newborn hearing screening. She was fitted with hearing aids at 2 months of age, at which point she started early intervention. Her parents chose auditory-verbal therapy, where Jess's speech and language skills were developed through listening. She has age-appropriate language skills. Her speech is intelligible.
Jess is at the end of semester 1. She is on observation placement (Intro Practice Community), which has her working in the preschool with a peer, observing typically developing children and running some small language groups. Recently, Jess has felt her hearing change, and working in the preschool has created some issues hearing the children clearly. She is concerned as she is heading into semester 2, where she is paired with a 4th year student, who will mentor her running individual sessions with clients.
Jess's visit to the audiologist revealed that she has lost some hearing. She has been evaluated by a team over the past 6 weeks and has been deemed a cochlear implant candidate. The surgeon has suggested surgery between the two semesters.
QUESTIONS
Jess was required to undertake speech perception testing. Her responses were as follows.
Stimulus
Response


Stimulus
Response
Guard
Guard
Need
Deed
Fade
Aid
Push
Push
Bath
Baa
Bid
Bed
Bead
Bird
Shoe
Shoe
Marked
Bark
Both
bow
What frequencies is Jess struggling to hear? Provide a rationale for your response. (3marks)
List two ways this change in hearing might impact Jess as a speech pathology student, moving into semester 2 (2 marks).
List two advantages and two disadvantages of cochlear implantation at this point in Jess's
schooling. Provide a rationale for each (4marks)
What is one strategy Jess could use to assist her in the preschool, as she wraps up her placement? Describe how this strategy will assist her (2marks).
Should Jess go ahead with implantation, what sort of adjustments or support might the university Disability Support Team suggest for the following areas (4marks)

Individual clinical vivas, where students watch a video of an adult with communication issues, 10 minutes prior to the viva. Each viva has a group of three students sitting before the examiners. Examiners pose questions about the case and students are assessed individually against a rubric
Lectures