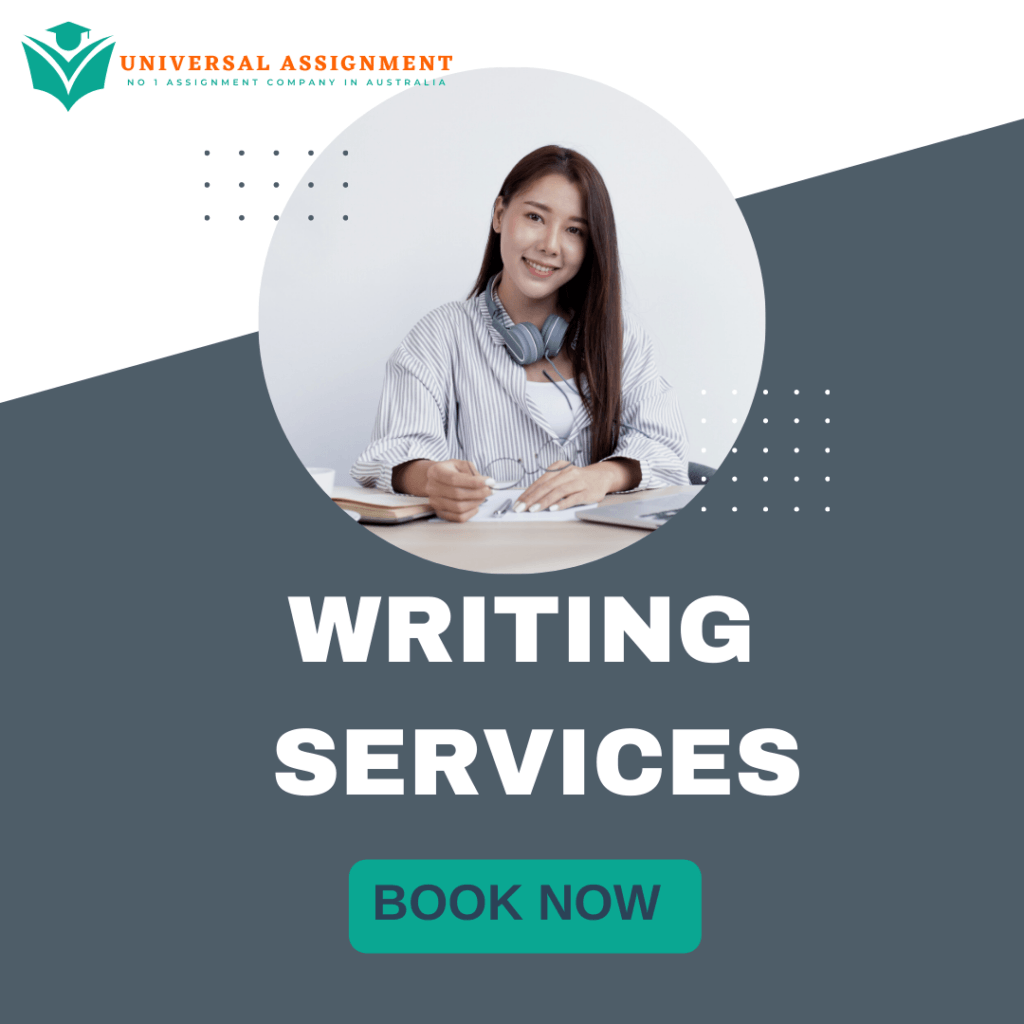 Sample Solution/Assignment answer (Assignment Number UA534)
Globalisation and Business Analysis
Student name
University
Date
Contents
Global trend Technology Evaluation 4
The past, current and future technology developments converge 4
The maximum potential of the company comes from artificial intelligence 5
Advanced connectivity networks open the door to the future 5
Global Drivers Overpopulation 5
Global migration in a linked world is a major feature 6
Opportunity from the interaction of your chosen trend and driver 6
Market and foreign activities 7
Introduction
Globalization
Globalization means the acceleration of movements and exchanges (of people, goods and services, capital, technologies or cultural practises) throughout the world (Arvis et al., 2018). It encourages and increases the interaction among different regions and peoples around the world, amongst the effects of globalisation.
Understanding Globalization
Companies achieve a competitive edge by globalisation on many fronts. They can cut operational costs through foreign manufacture, buy raw materials cheaper because of tariff reduction or withdrawal and, above all, gain access to millions of new consumers.
Globalization is an aspect of society, culture, politics and law.
It contributes socially to further contact between different cultures.
The cultural exchange of ideas, ideals and creative expression between cultures is globalisation.
Globalization is also a factor in the creation of a single world society.
Globalization has politically diverted focus to intergovernmental organisations, such as the UN and the World Trade Organisation (WTO).
Legally, the development and enforcement of international law has changed globalisation.
World Economy
The world economy or the world economy is an economy which refers to all people throughout the world, and refers to the global economic system, which includes all economic activities, both internally and among countries, including production, consumption, management, work in general, the exchange of financial values and the trade of goods and services. The term world economy applies to all economic activity between countries worldwide and within each country. It makes sense that the increasing population of the world and the technology that makes it easier for people around the world to communicate through such air transportation and the Internet are increasing the world's economy. It is also becoming increasingly necessary and complex. Other countries see an increase in their economies when one country performs well. On the other hand, other countries will suffer if one country performs poorly. The world's countries are interdependent now. This essentially means that we all have a need to cooperate.
Market Integration
The one price on both markets shows the degree in which knowledge moves between the two markets and the pace at which it travels. Quite similar rates are seen on well integrated markets, the difference being the costs of carrying the product from one market to another. Ideally, they have the following features if markets are integrated:
Fast travelling details.
Due to efficient mobility of goods, demand and supply in the two markets are adapting very fast.
There is also an openly and fast adjustment of prices in both markets.
Capitalism
Capitalism is an economic structure that owns capital resources from private individuals or companies. Goods and services are produced in accordance with the supply and demand of the general market – called the market economy – rather than central planning – called a planned economy or a command economy (Jordana et al., 2018). Free market or laissez-faire capitalism is the purest type of capitalism. Private people are unchecked here. You can decide where you can spend, manufacture or sell, and at which rates you can trade products and services. The marketplace is laissez-faire without inspections or controls.
Capitalism is a functional mechanism by which economic development and resource allocation issues can be addressed. Economic planning under capitalism is done through decentralised and collective decisions instead of planning economic decisions by centralised political methods, as is the case with socialism or feudalism.
Consumerism
Consumerism is the notion that increasing the consumption of products and services purchased on the market often is a desired objective and that the well-being and satisfaction of an individual depend essentially on the achievement of consumer goods and property. Economically the largely Keynesian concept is that consumption is a key driver of the economy and that it is a major policy priority to encourage consumers to spend (Prsahantham et al., 2018). Consumerism is an optimistic phenomenon, fuelling economic development, from this point of view.
Consumerism refers in general to the propensity of people living in a capitalist economy to take up an excessive materialistic lifestyle which revolves around reflexive, wasteful or visible overconsumption. Consumerism is commonly understood to help destroy traditional ideals and ways of living, big business consumer manipulation, environmental damage and adverse psychological consequences in this regard.
Global trend Technology Evaluation
The technological development year after year is an astonishing promise, a chance and a lack of certainty. The future may be uncertain but digital progress continues to transform our society such that people are encouraged to develop new habits, to find new ways of working together and to become better men. In the majority of situations, these developments lead to a number of openings and disturbances in all branches. My surprise is often how easily and well an increasing number of companies take the uncertain path of asking what new strategic advantages can be achieved with evolving technological trends (Dombrowski et al., 2018). The speed of change and innovation is stunningly quick, but these smart companies make digital progress meticulously and implement it with great confidence.
The past, current and future technology developments converge
Digital experiences, clouds, analysis, blockchain, digital reality, core upgrading, core technology and cyber security can be old news but they don't mean they are a crucial part of the transition of business. Deloitte said "this powers would probably dominate IT, home operations and markets even to a greater degree than their individual technologies by means of collisions and creativity." Deloitte said.
The maximum potential of the company comes from artificial intelligence
A new age of people and machinery with data-based insights and highly strategic and outcome-oriented processes is fueling autonomous artificial intelligence (AI). Deloitte highlights three new framework models: cloud-native, paket add-on and open-algorithm, in order to fulfil the pledge of the AI-fueled organisation. With AI, ML, and other cognitive resources in the whole IT ecosystem, the whole organisation will spend less time on redundant, mundane tasks that waste every employee's worth and spend more time making educated choices.
Advanced connectivity networks open the door to the future
Networking progress has been a shadow of major developments for years. But in 2019 they may eventually become the building blocks and techniques for smart companies (Izzo et al., 2020). Examples include:
5G delivers greater speed and less latency, which can be a major benefit if large quantities of sensors and intelligent devices are connected.
Edge Computing processes data as an embedded capability inside the device itself in a "mini-cloud" near the originating device.
The software-determined network (SDN) extends a conventional software layer from the data centre to the wide area networking (WAN).
The Virtualization Network Feature offers scalable virtualized applications for dedicated physical network appliances, thus replacing routing, turning, encryption, firewalling, wireless acceleration and load balancing.
Digital future planning isn't a little accomplishment – but it mustn't be a mystery. Companies knowing how to connect technological progress with the result go further than anchoring their digital strategies to a particular technology. They conceive, have and manage a digital future on the basis of additional factors like ecosystem connectivity, human-centered architecture, macroeconomic powers and data intelligence in real time.
Global Drivers Overpopulation
The rapid development process, accelerating migration and population ageing were described by Euromonitor International as the main factors in changing global population, as they have the power to transform the world we live in. However, the speed of transition varies considerably from country to country.
In 2030 the global population is projected to surpass $8.5 billion, or $1.0 billion over 2017-2030. Nevertheless, the rate of natural change will decrease by 2030 mainly due to decreasing rates of childbirth and fertility (Laxmaiah and Amol, 2020). As life expectancy increases more and less, older age groups will rise the highest by 53.4% or 3.3 billion between 2017 and 2030, with older 65 years and over.
The future
The unprecedented transition from rural to urban is a significant demographic shift that affects the global consumer landscape. By the year 2030 there will be 30 mega cities all over the world, most of which will be in Asia.
Rapid urbanisation provides companies with opportunities, as it is typically easier than their rural counterparts to meet urban customers. The move to smaller households and new lifestyles and consumption patterns also accompany urbanism, creating important opportunities in turn. However, urban development puts massive demands on infrastructure, services, job creation, climate and energy, all of that in urban agglomerations can have an effect both on the consumer market and on industry.
Global migration in a linked world is a major feature
In an increasingly globalised and interrelated world, migration is expected to increase and become a central feature. The higher birth rates among ethnic minority groups in developed markets would further increase ethnic, cultural and religious differences and have significant effects on brands and enterprises (Vollset et al., 2020) The consequences of migration are divisive across countries, given that the share of foreigners in all populations differ enormously from 88.2% in Qatar to less than 0.1% in Indonesia. However, where migration happens, it has a profound effect on both the left country and the migrating country. It adds demographic, economic and social complexities to racial, cultural and religious diversity in these countries.
Opportunity from the interaction of your chosen trend and driver
The explanation for this transition is that the growing population is motivated both by an increase in population size as well as by the the creative capacity of the population. Each new individual is more creative and creates more ideas as their innovative capacity increases, but only as many mutations as ever can be created.
When innovation is evolving, the technological shock is a reverse of population development, but the clock is not fully wounded until the time of the last population. The population now has more disruptive opportunities and any successive technological shock helps the population to recover faster. This effect is especially powerful as higher creative ability improves population efficiency through the use of new technologies.
Biogen
What and how does?
Biogen Inc. is an American biotechnology multinational company based in Cambridge, Massachusetts, that has a specialty in discovering, developing and providing therapies to treat patients worldwide with neurological conditions.
Biologists and neuroscientists include some of the world's greatest neurologists. In order to advance medical science, we engage with physicians and scientists worldwide. Our emphasis on Neuroscience, our profound scientific knowledge and our courage to take risks lead us to study and create medicines to improve neuroscience for society.
Biogen technology and engineering skills provide new ways to seamlessly move goods into production with the goal of getting our high quality medicines to the market more quickly. Biogen is committed to advocating with the people they represent through advocacy and patient groups.
Market and foreign activities
With sales of US$ 2.539 billion, Biogen announced a rise of 7,2 per cent in the previous fiscal cycle of an annual revenue of US$ 12.274 billion. The stock of Biogen traded more than $289 per share and the capitalization on the Biogen market in November 2018 was over $63 billion. The Supreme Court of Appeal The business ranked 245 on the list of the largest US companies by revenue of Fortune 500 in 2018. Our mission at Biogen is clear: we are neuroscience pioneers. For individuals with severe neurological and neurodegenerative conditions and associated adjacent patients Biogen has discovered, developed and delivered novel treatments around the world. In 1978, Charles Weissmann, Heinz Schaller, Kenneth Murray and the Noble Prize winners Walter Gilbert and Phillip Sharp formed Biogen, one of world's first biotechnology companies.
Global market intentions
In order to gain the exclusive right to sell 2 new ophthalmic biosimilars S.B. 11 referencing Eylea®1 and S.B.15 on the major markets in the world, including the United States, Canada, Europe, Japan and Australia, S.B. Biogen Inc. has announced a proposed new transaction with Samsung Bioepis Co., Ltd. Furthermore, for its anti-TNF portfolio like BENEPALITM (etanercept), FLIXABITM (enfliximable) and IMRALDITM (adalimumab) in China, Biogen shall acquire exclusive marketing rights. In addition, for this anti-TNF portfolio across Europe, Biogen will have an option to enlarge its already existing commercial agreement with Samsung Bioepis.
Challenges faced
The COVID-19 pandemic can affect Biogen and its employees most closely. In addition to scores of diseases – and their related quarantines and news – the drug producer has had to cope with unpredictable demand, regulatory problems and dosing delays in high-end medicines.
As investors weigh the risk of intellectual property to the company's high-sales drug Tecfidera, Biogen Inc.'s shares have just post their largest one-day dip since late July. A fall of 7.4 percent wiped out the market cap of Biogen on Thursday by about $5 billion. Far from 2,8 million actions, the average daily amount of trading in the previous three months was twice as high. This was caused by the decision of the Patent Trial and Appeal Board (PTAB) to consider Mylan NV's challenge of a Biogen-based patent covering the multiple sclerosis medicine of Biogen .
Without a new therapy for Alzheimer's disease, an additional three months to settle on Biogen's aducanumab would appear to be no longer waiting for the Food and Drug Administration (Abbasi, 2018). The delay, however, was unforeseen, and was revealed on January 29. Aducanumab has also been dismissed by the Agency's group of external experts. This would have been the end of the aspirations of the company in normal circumstances. But aducanumab the FDA didn't say no. Rather, it requested longer. This means the drugs still have a chance — for Biogen, who depend on the approval to meet the challenges of their other products.
Conclusion
Globalization does not simply intensify the connectivity that markets and technological changes bring about at the global level. Rather, it is a worldview based on capital and hegemonic power that aims to create a global order that reflects capital's interests. Capitalism is an intrinsic globalising trend as a market-oriented mode of production. But the degree of commitment to the liberal values that globalisation reflects is not always a function of capitalism. Globalization reflects a modern age of capitalism that is more systemic, unchallenged, purer and more unadulterated than ever before in E.M. Wood's penetrating study.
References
Arvis, J.F., Ojala, L., Wiederer, C., Shepherd, B., Raj, A., Dairabayeva, K. and Kiiski, T., 2018. Connecting to compete 2018: trade logistics in the global economy. World Bank.
Prashantham, S., Eranova, M., & Couper, C. (2018). Globalization, entrepreneurship and paradox thinking. Asia Pacific Journal of Management, 35(1), 1-9.
Jordana, J., Fernández‐i‐Marín, X. and Bianculli, A.C., 2018. Agency proliferation and the globalization of the regulatory state: Introducing a data set on the institutional features of regulatory agencies. Regulation & Governance, 12(4), pp.524-540.
Dombrowski, P.M., Kakarla, P., Caldicott, W., Chin, Y., Sadeghi, V., Bogdan, D., Barajas‐Rodriguez, F. and Chiang, S.Y., 2018. Technology review and evaluation of different chemical oxidation conditions on treatability of PFAS. Remediation Journal, 28(2), pp.135-150.
Izzo, R., D'isanto, T., Raiola, G., Cejudo, A., Ponsano, N. and Varde'i, C.H., 2020. The role of fatigue in football matches, performance model analysis and evaluation during quarters using live global positioning system technology at 50hz. Sport Science, 13(1), pp.30-35.
Vollset, S.E., Goren, E., Yuan, C.W., Cao, J., Smith, A.E., Hsiao, T., Bisignano, C., Azhar, G.S., Castro, E., Chalek, J. and Dolgert, A.J., 2020. Fertility, mortality, migration, and population scenarios for 195 countries and territories from 2017 to 2100: a forecasting analysis for the Global Burden of Disease Study. The Lancet, 396(10258), pp.1285-1306.
Laxmaiah Manchikanti, M.D. and Amol Soin, M.D., 2020. Trends of expenditures and utilization of facet joint interventions in fee-for-service (FFS) Medicare population from 2009-2018. Pain Physician, 23, pp.S129-S147.
Abbasi, J., 2018. Promising results in 18-month analysis of Alzheimer drug candidate. Jama, 320(10), pp.965-965.