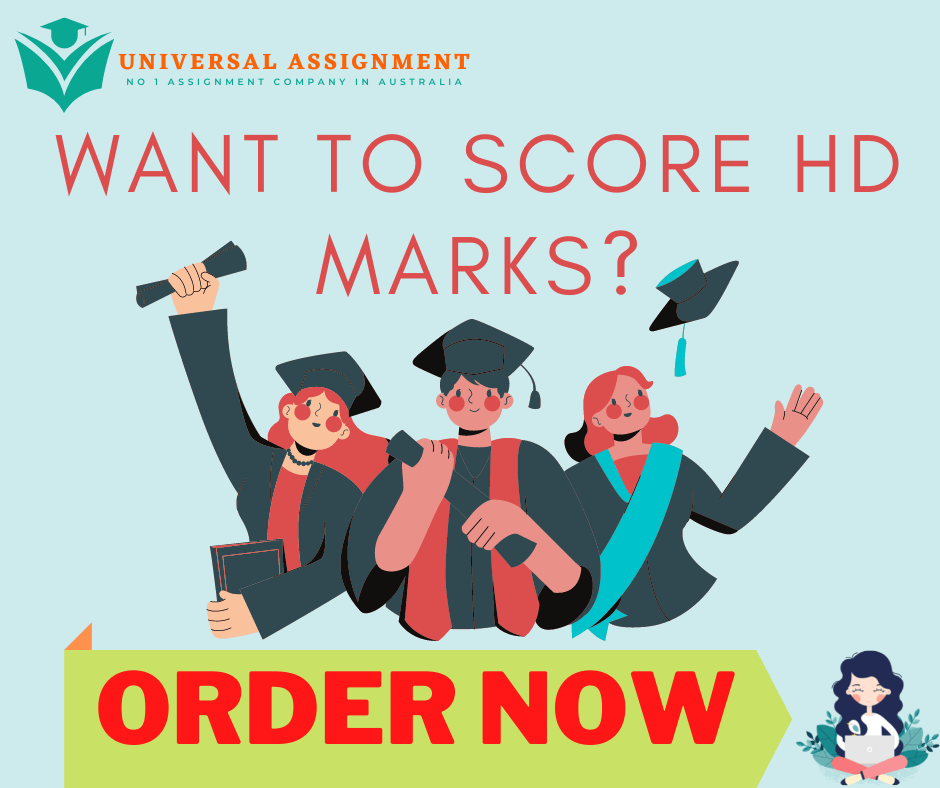 psb Academy@ Marina
MODULE ASSIGNMENT COVER SHEET
Edinburgh Napier University MATRICULATION NUMBER:
4
0
5
0
6
6
4
5


Please ensure that you have removed your name from your assignment
– don't forget to check both the header and the footer.
Please do include your Matriculation Number, though.
MODULE TITLE: Human Resource Management
MODULE NUMBER: HRM08701
NAME OF MODULE LEADER: Dr Andrew Bratton
Lecturer and 1st marker: Ms Salitha Nair Subramaniam
DATE OF SUBMISSION:
22 January 2021




DECLARATION I agree to work within Edinburgh Napier University's Academic Conduct Regulations which require that any work that I submit is entirely my own. The regulations require me to use appropriate citations and references in order to acknowledge where I have used any materials from any sources. I understand the new Fit to Sit Regulations and I am declaring myself fit to submit this coursework / assessment / exam. I am providing my student Matriculation Number (above) – in place of a signed declaration – in order to comply with Edinburgh Napier University's assessment procedures. Kelly Lim
_____________________________ These form part of the Student Disciplinary Regulations – A useful website on Academic Conduct requirements and how you can ensure that you meet them may
be accessed through the Student Portal, via the Plagiarism icon.
Please note that breaches of Student Disciplinary Regulations, such as Plagiarism and Collusion, may be investigated and penalised.



HRM 08701: Course Assessment 1
Table of Contents
2. Atkinson's flexible firm model4
2.4 Flexibility in Employment7
Almost every companies or organisations have human employees working with them. For managing the Human resources, the companies establishes Human Resources Management. HRM or HR increases the efficiency of the employees and gives profit to the company.
Deliveroo is a Landon based online food delivery company established in 2013 by William Shu. Now its services are available in more than 500 cities in 14 countries including 200 cities in UK. It partners with the restaurants and offer delivery to the customers by their huge network of riders, more then 35,000 (Hurley, 2018).
The company has followed optimised way to manage its human resources. In this report we will discuss two types of Human Resources Management methods –
(i) Atkinson's flexible firm model
(ii) Psychological Contract
Here we will be discussing briefly on the above mentioned two topics.
As mentioned in the tittle this flexible firm model was described by Jon Atkinson. He invented this model in 1984 along with other labour market flexibility theories. He was professor with Institute of Manpower Studies. (Atkinson, J. 1984).
In every organisation most vital components are the employees. There should be a proper plan or technique for managing the workplace to use the human power optimally. This model is based on the flexibility of the workers. As per this model, any organisation hire workers (Periphery) for basic three conditions. These are,-
Firstly in the market there are many workers available with the same skills or expertize in that particular field, where they can be easily replaced with other workers in the market.
Secondly, for performing any particular task the company hire some worker with the preferred skills. Here the scarcity of the workers are not included.
Thirdly, in the peak times the companies need more workers to complete their tasks, so they hire workers for limited time only.
According to the Oxford Index (2011) any worker should be part of core, other than to Periphery group, as in core group the former workers would get more job protection, salary, good work conditions and nice prospects. Other than these two categories there are a third category of Flexible workers. They are generally doing the tasks related to cleaning or maintenance of the works related to that. These tasks are not of core part, but impotent to every business or company.
(Image: The Flexible Firm; Source: CEO WIKI)
Atkinson described three forms of flexibility. These are mentioned below:
It allows the management to move the workers to where the need is more. Here the workers work as availability of work rather than usual 9 to 5 in normal week day job. In case of Deliveroo the delivery of foods doesn't restrict in a particular time, although they are peak timing where the number of orders are relatively high. So the riders ("the delivery boys") have to be presented in the locations where the order of foods are high.
It is related with peripheral work force. This allows to employee on short term basis, Depends upon the workloads. Deliveroo gives the opportunity to get benefited by becoming rider. Then it assigned them in a particular location.
It gives financial flexibility to the workers. They can get paid for the work on hourly basis, daily basis, weekly basis or as per short time contract. Here the workers get freedom to work and they don't have to wait for a month for get the money for the work they have done.
Narhsha lomas (2018) mentioned on a report, the workers, as well as the riders get benefited while doing the job as they get paid for small time as an hour. The company has announced guarantee Pay facility (Per hour to those employees who want to get stability in their work. For them they need to log in into the system. If they do not get any order from client to deliver even they will be paid for the time while they became active in the work.
In the organizations there are two basic dimensions related to flexibility. These are mentioned below:
Flexibility in employment includes the flexibility related to work-force. As we all are aware, there are some usual changes in employment in the industry. The technology is advancing exponentially with time, where there are many inventions and job quality is being changed. So the operations are also changing, and some short time employment started like part time job, internship, work from home etc.
Flexibility of work includes the flexibility in manufacturing process. In companies due to inventions the work environment is being changed. Now there are various new technologies and methods introduced while doing the works.
There are many arguments against this model. Bryson (1999) mentioned, in the industries the core employees are get more benefit. Core employees are more exposed, they get more training, they have job security. In other hand the peripheral group doesn't get similar treatment. Although they both are part of the industry but they are discriminated. In the time of recession they are on the high risk, as many of their job got cancelled as they were on short time contract. If they got unfair treatment then how this model is good? As per Pollert, (1988) and Legge (1995) the core group is more trained and flexible for their work, while peripheral group is less trained and less flexible. There is another complication of Dual status. Sometime in the industries the peripheral group is more durable than core group and this more is more complicated then core periphery model (Kallenbarg, 2001). The researchers who argued against this flexibility model often gives the reason, the theories in this model is unproven. (Proctor et al 1994).
Psychological contract is a concept developed in contemporary research by organizational scholar Denise Rousseau, represents the mutual beliefs, perceptions and informal obligations between an employer and an employee.
It develops by the communication or the miscommunication between employer and employee. The employer should give proper details of the works and benefits which they will get after the work (Herriot, P., Manning, W. E. G., & Kidd, J. M. (1997)
It basically give small control over the activity. That is perform to reach the organisation goals as you will be align to the direction set. By Competitive of advantage the strategies is shown units that one have put the position of the company above others competitor's. Deliveroo has done all strategies, and these are good as they are ahead of their competitor in UK as well as trying to bear other competitors from other countries. Next thing is competitive advantage. That is the motto of any organisation. The objectives of any organisation is to achieve competitive advantage. Hence, identify of clear plan and how the goal can be reach of the organisation, then they can focus on capitalising.
So that is the business strategies. A company resources is like capital, row material, processing plant etc. But today Human Resources is also consider to be one of the key resources for the company. Hence, we need to make sure that we are having a competent and talented employees with good attitudes, good behavioural on board with us. Organisation that basically link with the human resources management which is strategies plan strength to again stronger competitive advantage in the market place, in short the business strategies is the approach or goal that the company want to be a market leader in the industry. For achieving them, the company need to have a right people to achieve them. When we know the direction, the policy that we are going to set here must be match (Todolí-Signes, A. 2018).
In 2013, Will Shu, the founder and CEO of Deliveroo, moved to London and discovered the city is full of great restaurants, but only some of them are delivering food to their doorsteps. Then he made it his personal mission to bring the best local restaurants direct to people's doors. (Mentioned in official website of Deliveroo).
Whether it is a large multi-divisional organisation or small single product company, we should look at the vision and mission and corporate objectives for understanding the structure of the company. This is also usually have impact on how selection. Recruitment and selection place is very important parts. Today we have appraisal system. For understanding this we must know the performance management, so that is performance management and appraisal system we need to know. We need to make development for the employees, and can't just hiring someone then never sending them go for any courses or training, this will damage the organization. External factors would be political, cultural, legal, economic force which is impact on the business. That have impact in our business in economic due to Covid-19, so that human dimension of the company strategies basically refer to the key subject of the employees, the employment relation.
If everyone in the organisation have similar approach then the overall performance of the organisation will increase. Adding value is very importance, management of this basically included decision making, implementation, taking action and employee's attitudes, employees behavioural to achieve the goal. Emphasis is not just whether that you have a capabilities that you have qualified or not. Here more important is attitudes and behavioural of the employees that is what will contribute to the success (Todolí-Signes, A. 2018). Hence strategies HRM can be very effective in organisation when implemented correctly. It basically benefits of organisation in several ways, it can be very useful to help identify and analyse internal and external board as well as the opportunities. The approach today is when we come to human resources management that we just see what the management want, we need to look outside in approach. We need to understand what is happening outside organisation take back to discuss with the management and modified policy and then to match with our own organisation then we can see excellent result. (Herriot, P., Manning, W. E. G., & Kidd, J. M. (1997)
(Image: Iceberg Model of Psychological Contract; Source: Psychological Contract: An Overview)
In the above image there are an image shown of an iceberg. We know we can only 1/11 part of the iceberg from the ground or sheep or air plane. But its 10/11 part remain underwater. This example can be seen as the Iceberg model of psychological Contact theory. Here the above work/pay is visible within employment contract. The Left part includes the employee's work given to the organization, while right part indicate the rewards received to them by the company. If there are significant communication between company and employee, and if they are satisfied with the work by their salary or remunerations, we can see growth of the company. (Ragesh, K. C. 2020).
From the above mentioned paragraphs we can see the human resources methods applied to Deliveroo. But till now completely it doesn't apply the methods to its internal Human Resource Management properly. It have face some kinds of criticism while not maintaining government's guidelines related no not maintaining minimum wage of its employees, then followed by a day long strike by its riders (2016). Next some legal issues in Netherlands in 2017.
During the recent times we have seen the company did not get profit as in most cases the restaurants stopped their business. The total number of orders also decreased as for the economic slowdown hits in the midst of global pandemic. The company cuts 367 jobs during this lockdown, added by Ball, James (2 May 2020).
Atkinson, J. (1984). Manpower strategies for flexible organisations. Personnel management, 16(8), 28-31.
Cant, C. (2019). Riding for Deliveroo: resistance in the new economy. John Wiley & Sons.
Drahokoupil, J., & Piasna, A. (2019). Work in the platform economy: Deliveroo riders in Belgium and the SMart arrangement. ETUI Research Paper-Working Paper.
Duggan, J., Sherman, U., Carbery, R., & McDonnell, A. (2020). Algorithmic management and app‐work in the gig economy: A research agenda for employment relations and HRM. Human Resource Management Journal, 30(1), 114-132.
Herriot, P., Manning, W. E. G., & Kidd, J. M. (1997). The content of the psychological contract. British Journal of management, 8(2), 151-162.
Ivanova, M., Bronowicka, J., Kocher, E., & Degner, A. (2018). Foodora and Deliveroo: The App as a Boss? Control and autonomy in app-based management-the case of food delivery riders (No. 107).
Jabr, H., & Zakaria, N. (2018). Deliveroo.
Oxford Index (2011). What is the Flexible Firm Model? Retrieved from http://oxfordindex.oup.com/view/10.1093/oi/authority.20110803095823783
Ragesh, K. C. (2020). Competency Based HRM.
Richardson, L. (2020). Platforms, markets, and contingent calculation: The flexible arrangement of the delivered meal. Antipode, 52(3), 619-636.
Todolí-Signes, A. (2018). Judgment designating Deliveroo 'rider' an employee and analysis of its impact on the 'gig economy.
Download the complete solution for HRM 08701: Course Assessment 1 Human Resource management Assignment and many more, click here to download now.