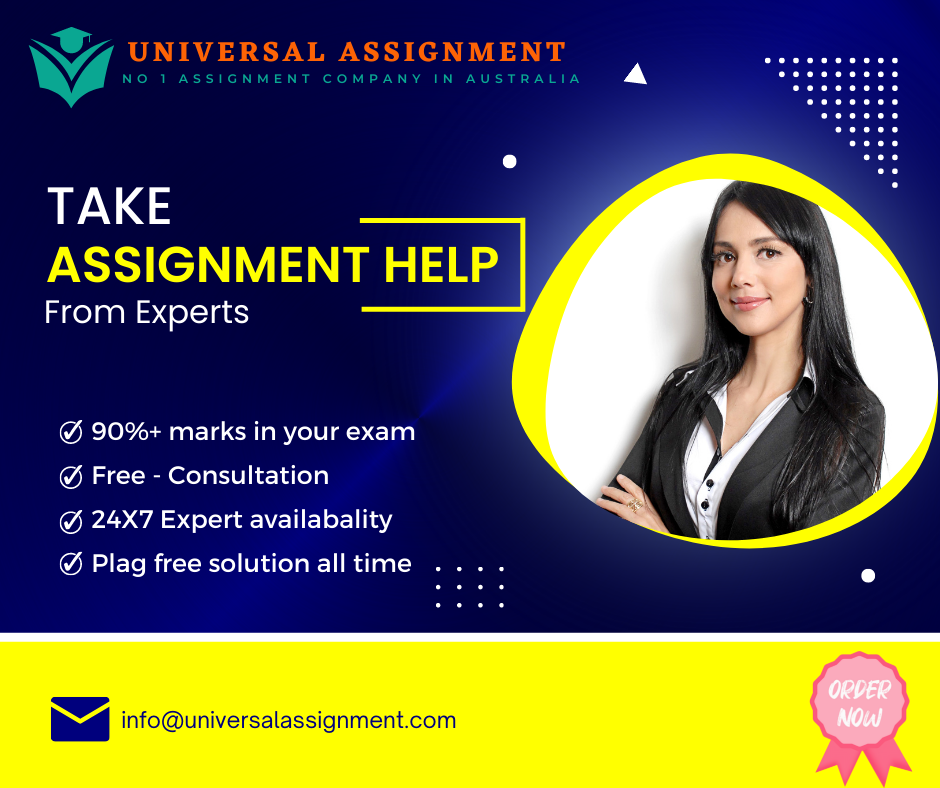 | | |
| --- | --- |
| Module: | Business Organisations (IFP 202223 T1) |
| Assessment Type: | CASE STUDY / ESSAY |
Assessment Instructions
Assessment Task – what do I need to do?
Read the Case Study attached as an Appendix to this document. Write an essay which addresses the following points: Part 1: Write an introduction to your essay using the standard introduction style that you have been taught (200 words). Part 2: Explain in as much detail as you can what Marco needs to do in terms of the following Human Resource Management Functions, in order to improve the performance of the restaurant and deli shop: Recruitment (150 words)Training and Development (150 words). Part 3: Explain in as much detail as you can what Marco needs to do in terms of the following Marketing Functions, in order to improve the performance of the restaurant and deli shop: General Marketing (150 words) Social Media (150 words). Part 4: Describe the benefits of an organisation having a product portfolio and give an example of how this would work for one of their products (200 words). Part 5: Write a conclusion outlining your five main recommendations for Marco's restaurant and deli shop (200 words). You should support your ideas with reference to appropriate academic research. Each part of the essay is worth 10 marks, for a total of 50 marks.
Word Count – how many words do I need to write?
1200 words (+ / – 10%), excluding your reference list. See the Assessment Task section above for information about the word count for each section of your essay.
Format – what format should I present my work in?
Your essay should be typed as a Microsoft Word document using the following format: an appropriate font, such as Arial, Tahoma, Calibrisize 11 fontline spacing 1.5 Your essay should not include any images unless they are directly relevant to answering the question and you discuss them in your work.
Cover Sheet
You should download, complete and attach (or copy/paste) the cover sheet for this assessment as the first page of your work. This cover sheet can be found in the Business Organisations module in Aula on the Materials > Module Assessment page.
Deadline – when do I need to submit my assessment?
Friday 28th October 2022, 10pm
Submission – how do I submit my assessment?
You must upload your document via the relevant link in the Assignments section of the Business Organisations module in Aula. Your tutor will give you guidance.
Assessment Criteria and Grading
Assessment Purpose – what does this assessment test?
This assessment is related to the following module Learning Outcomes: L1. Apply knowledge and understanding of how the management of people can meet the objectives of organisations.L2. Apply knowledge and understanding of how the marketing function enhances the effectiveness of organisationsL3. Apply knowledge and understanding of how the operations function contributes to the success of organisationsL4. Analyse the environment in which organisations operateL5. Analyse the features, objectives and internal structures of organisations
Assessment Criteria -how will my work be assessed?
Your tutor will give you guidance on how your work will be assessed.
Grade – how will my assessment be graded?
Each Part of your essay (see Assessment Task above) is worth 10 marks, giving a total of 50 marks. The final grade for this assessment will be given as a percentage (the maximum grade is 100%).
Weighting – what % of my overall grade for this module is this assessment?
The case study essay counts for 60% of the Business Organisations module (the other 40% is your Business Organisations Quiz).
Pass Grade – what is the pass grade for this assessment and for the module?
The minimum pass grade for the Business Organisations module is 40% overall (i.e. the weighted average of both module assessments), with no less than 30% in each individual assessment.
Academic Integrity and Plagiarism
Academic Integrity
Any work that you submit must be your own and the use of sources must be referenced appropriately. Any work that is deemed to be plagiarised or not the student's own work will not be marked and will not count towards the final module grade. Any work found to be plagiarised may result in the student being suspended from the programme. Please refer to the UWS Plagiarism Procedure for more information. Please note that your work will be submitted via the Turnitin plagiarism detection software in Aula.
Referencing Sources – what referencing style should I use?
You should use the Harvard 'Cite Them Right' referencing style to reference all the sources of information that you refer to in your work. Full details are available in the UWS Referencing Guidelines.
Additional Information
Extenuating Circumstances – what if I can't submit my assessment on time?
If you encounter circumstances that prevent you from submitting your assessment on time, you should speak to your Module Tutor or your Personal Tutor. You may also be able to make a submission for Extenuating Circumstances. Please refer to the University Guide to Extenuating Circumstances for more information.
APPENDIX
Vincenzo and Louisa opened a tiny Italian restaurant in London in 1999 and the restaurant has been very popular since it opened. The menu consists of traditional Italian recipes and Italian wines. The restaurant has a reputation for quality food and excellent service.
The restaurant is a family affair and their son, Marco, has also been working in the business for the last few years. Marco is slowly taking over restaurant operations and has plans for expansion. He would like to expand the restaurant into the vacant shop next door. He also wants to open a small deli sandwich shop next door which would sell sandwiches, homemade breads, and offer a delivery service. To do this would require the recruitment of extra staff with relevant experience, or setting up a training programme for new staff. He would like to organise a Human Resources function to formalise processes in the restaurant.
Marco is keen to start marketing online and via social media but he is not sure what would be best suited to the family's small business. Within the local area, the restaurant has a very good reputation; Marco wants to maintain this reputation and he is concerned that any rapid growth may jeopardise this.
Case Study

Get expert help for International Foundation Programme (Business) Assessment and many more. 24X7 help, plag-free solution. Order online now!