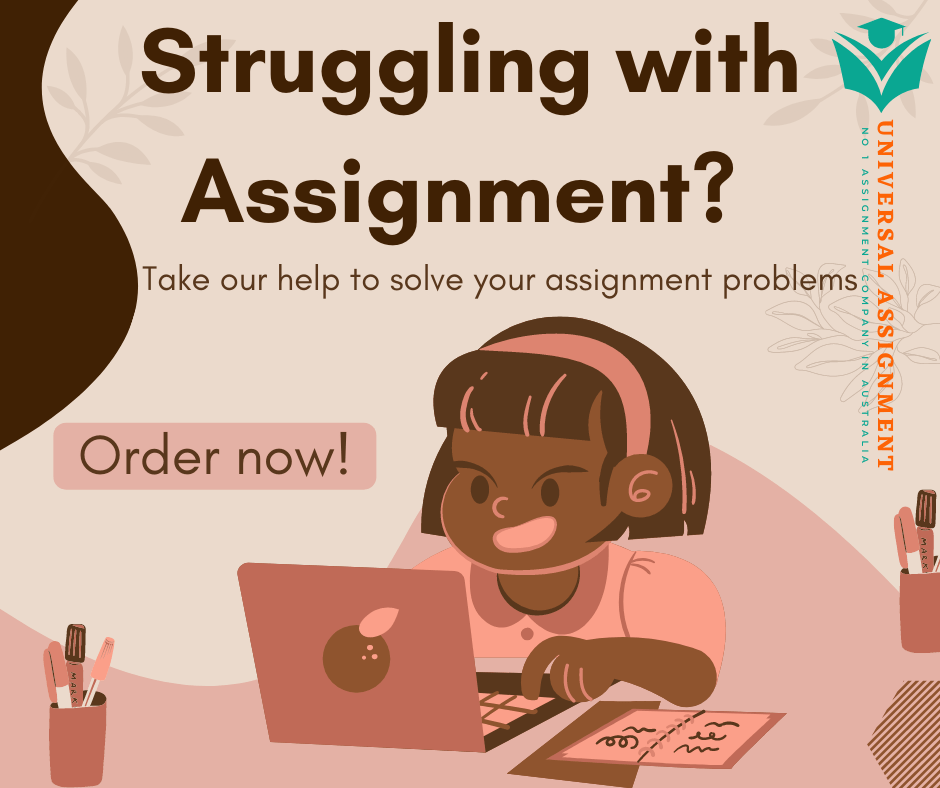 Narrative Organisational Write-up
As a result of increasing competition and the global corporate environment, it is not enough to have determined and satisfied employees to bring the required business results. Surely, an organisation can meet the work demands with satisfied employees but this may not be essential to lead to higher performance. To compete efficiently, it is significant to focus on attention beyond employee satisfaction and organisational approaches to encourage the employees to the utilisation of their full potential. In absence of this, the organisation may lose access to a part of valuable employees (Kumar and Pansari, 2015). Connect-Centre, my fictional business emphasises that employees are creative, excited and enthusiastic. It is expected that they want to accept challenges, they are dedicated and energetic and they have high performance and quality. The organisation binds all these as employee engagement practices.
However, employee engagement in modern businesses is quite different from the very first definitions and understanding on this topic. Initially, it was measured as to how an employee personally engages in business functions and delivers performance on assigned tasks. Later, several research works and corporate analysis agencies reshaped the definition with the inclusion of attitude, behaviour, organisational values and collaborative outcome (Saks, 2019). According to Hewitt Associates, employee engagement is a state in which individuals are intellectually and emotionally committed to organisational goals. Institute of employment studies described employee engagement as a positive attitude of the employees toward the business and business values (Osborne and Hammoud, 2017). Corporate leadership council defined engagement extend of commitment, desire and work efforts of the employees to stay in the organisation. According to Siva Kumar, employee engagement acts as a retention strategy and it can increase organisational performance. However, it is revealed that it is a comprehensive task and even effective training programs cannot address the task. Employee engagement can be improved by enhancing employee decision-making, opportunity thinking and commitment (Nalini and Mohd, 2019). Therefore, employee engagement can be considered as a workplace approach that results in the right conditions for the employees so that they can give their best each day. It also can be understood as a level of dedication and enthusiasm of the workers toward the job.
Employee engagement is always a concern for Connect-centre while offering services to a large customer base in a dynamic business environment. Connect-centre has mainly five origins of the barriers that hindering the organisational performance and impacting attitudes of the individuals toward the job. First, stakeholders such as the executive team, human resource manager, line managers and employees can bring the barriers (Al Mehrzi and Singh, 2016). For example, Connect-centre faces barriers due to the cynicism of the line managers and employees. Managers have to espouse negative views so that individual is motivated with self-interest and benefits behind the work. Stakeholders with a cynicism attitude do not perceive engagement as genuine efforts. In such cases, the employee's experience is observed for less praise, security and money while working harder.
The second major barrier is the interest of both, employees and management. Lack of interest can lead to poor attention to work, poor participation in workplace activities and inefficiencies in decision-making. It has an indirect impact on the commitment. Sometimes, managers ask several times to adopt an alternative approach to improve customer services but employees are not willing to put their additional efforts. It indicates the lack of interest among the employees and it separates them to have engagement with others (Kumar and Pansari, 2015). Similarly, the management is also anti to think about engagement. Several times, a few employees tried to introduce new techniques and approaches that can improve the quality of service. However, the management denied bringing the changes without considering the underlying benefits and scope. Such managerial decisions and activities hinder employee engagement. It is also identified in the context that bureaucracy such as organisational rules, procedures and policies become a barrier for employees and line managers for engagement. This seems what else can do if there are no flexibilities within to improve.
It is observed that conflicts are common at the workplace, regarding everything as work-life balance, benefits, work approaches and roles and responsibilities. In Connect-centre, some of the managers want that workers should put the life on hold and the organisation must be placed first for all the times. For the growth of the organisation especially when pandemic has impacted the operations and the organisation was in economic struggle, workers were obligated to work for extended hours for the same salary and productivity. In such cases, workers were feeling coerced but having a job in a tough time. However, it is identified that time on the job has no direct association with productivity because how the time spent is more important.
Recently, the organisation got a new manager who seems more constrained to conventional work approaches. It was easy to experience that there is a lack of clarity regarding the importance of the engagement. In such cases, the manager has to put more effort to retain the workers such as rapid salary enhancement and additional benefits on demands. However, the manager can appraise employee engagement for better job satisfaction, motivation, loyalty and pride for work and workplace. The managers with a lack of clarity have no employee engagement strategy while having poor leadership and lack of alignment with the employees' requirements.
Organisational paradox theory means to have interrelated but contradictory elements that persist over time and exists simultaneously. According to this theory, every organisation has some competing demands and it is obvious to have some latent tensions. Therefore, the barriers of employee engagements are not resolved as a holistic approach but there is a balance of several business factors including organisational goals, market trends and employee behaviours to meet certain outcomes (Mowles, 2015).
The organisation has two situations: attract people and constrain people and it creates a paradox through which the organisation needs to get things done while handling a bundle of conflicts and contradictions. There are mainly four paradoxes to consider: organising, learning, belonging and performance. Organizing paradox has an impact on the functions and dysfunctions of the boundaries so that it impacts the organisation and stakeholders for operations. There is also the issue of fixation and distribution of the authorities. Learning paradox defines how individuals have learned in past, current and future. It develops an understanding of loss, genesis and recurrence related to practices (Zhang et al., 2015). Performance paradox is connected to value plurality and role divergence where value plurality means to equally correct but conflicting values of the resources. The belonging paradox focuses on the value and importance of individuals at the workplace. The elasticity of identity has a significant impact on employee engagement.
These paradoxes have an impact on the organisation to enable or hinder employee engagement. For instance, better learning from past and current activities regarding loss, genesis and recurrence helps to add values to ongoing tasks. It sets a platform of learning and collaboration that improves employee engagement and commitment. A sense of belonging improves performance and attitude for the job and workplace (Mowles, 2015). Connect-centre has favourable learning and the belonging paradox that have positive impacts on employee engagement but there are barriers due to organising and performance aspects. The organisation has a direct impact on the employees' interest and morale while setting a constraint on workplace situations. Performance-driven attitude may cause an indirect negative impact on employee engagement if there is no inclusion of creativity, learning and collaboration with others.
There are generally two techniques the organisation prefers to manage the paradox situations. First, polarity mapping encourages the managers and leaders to think for the large outcomes as an extraction from the paradox and for that, there is a purpose to balance different polarities. It is used to articulate the things that are contradicting or add and then to explore the positive and negative results to determine whether to emphasize it or to look for alternatives (Knight and Harvey, 2015). Second, duality mapping is used to identify equilibrium, balance and unity-in-opposites so that there is the use of the more practical and through-invoking process to manage the paradox. William's typology can be managed best with duality mapping.
References
Al Mehrzi, N. and Singh, S.K., 2016. Competing through employee engagement: a proposed framework. International Journal of Productivity and Performance Management.
Knight, E. and Harvey, W., 2015. Managing exploration and exploitation paradoxes in creative organisations. Management Decision.
Kumar, V. and Pansari, A., 2015. Measuring the benefits of employee engagement. MIT Sloan Management Review, 56(4), p.67.
Mowles, C., 2015. Managing in Uncertainty: Complexity and the paradoxes of everyday organizational life. Routledge.
Nalini, G. and Mohd, K., 2019. Employee engagement: a literature review. IJRAR-International Journal of Research and Analytical Reviews (IJRAR), 6(1), pp.524-527.
Osborne, S. and Hammoud, M.S., 2017. Effective employee engagement in the workplace. International Journal of Applied Management and Technology, 16(1), p.4.
Saks, A.M., 2019. Antecedents and consequences of employee engagement revisited. Journal of Organizational Effectiveness: People and Performance.
Zhang, Y., Waldman, D.A., Han, Y.L. and Li, X.B., 2015. Paradoxical leader behaviours in people management: Antecedents and consequences. Academy of Management Journal, 58(2), pp.538-566.

Get solved or fresh solution on Narrative Organisational Write-up Assignment and many more. 24X7 help, plag free solution. Order online now!