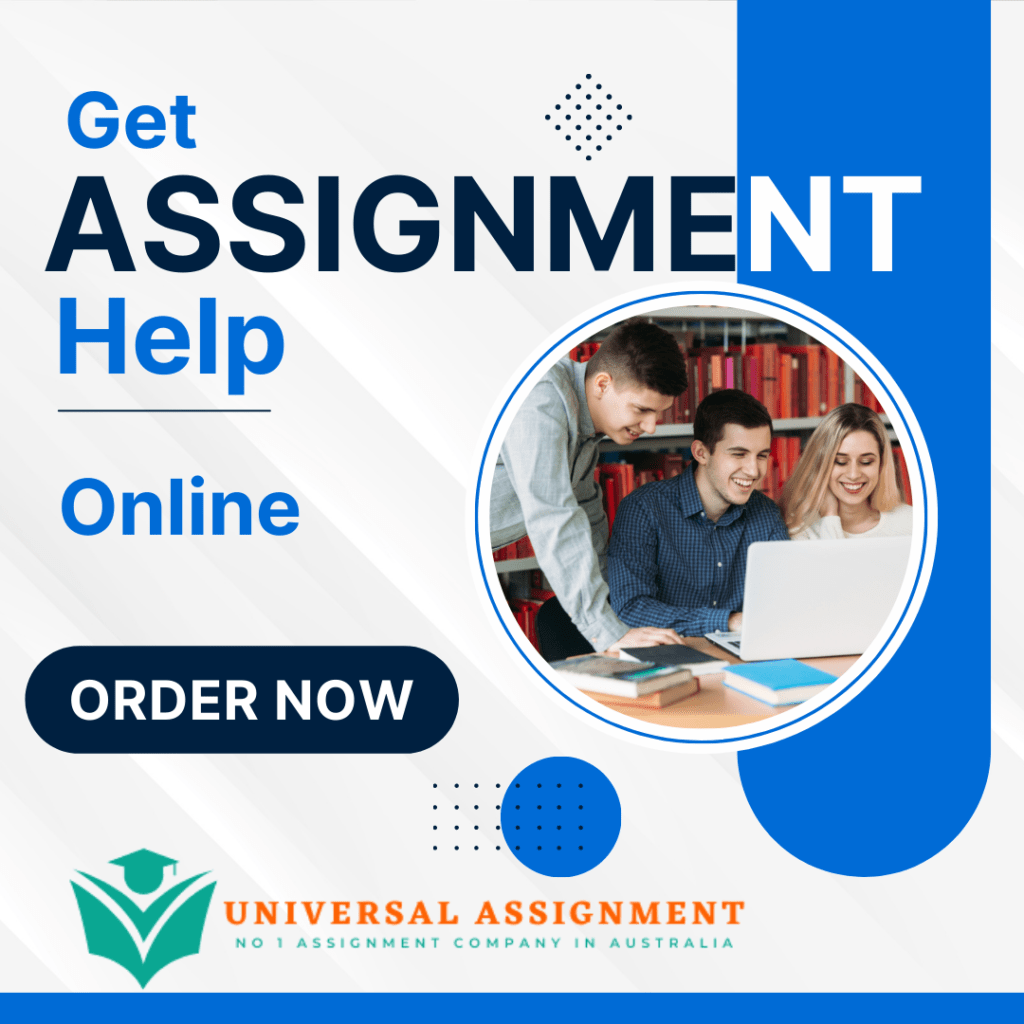 Determination of Myoglobin Stability by Visible Spectroscopy
Learning goals
Examine the stability of protein tertiary structure
Use Visible spectroscopy to monitor protein unfolding
Explore thermodynamic equilibrium for analysing unfolding transitions
Aims
Utilize the visible spectrum of myoglobin, an oxygen binding protein, which undergoes a significant change in color intensity upon chemical denaturation.
Estimate the denaturation equilibrium constant Keq and the free energy change DG for myoglobin.
Assumed level of knowledge: UV-VIS spectroscopy; protein structure, inter and intra- molecular forces involved in protein folding, protein denaturation.
Introduction
Protein Conformation: Proteins are biological macromolecules that fold spontaneously into a well-defined three-dimensional structure. A proteins 3-dimensional structure is intimately related to its ability to function. Proteins consist of individual amino acids (20 monomer 'building blocks') that are covalently attached in a specific sequence which is referred to as a proteins primary structure. Amino acids link together via peptide bonds to form polypeptide chains consisting of anywhere from a few hundred to tens of thousands of residues. This covalent polypeptide chain folds into various tightly packed conformations that involve interactions that stabilize specific protein-folding patterns. These important intra-molecular interactions include the following: disulfide bridges, salt bridges, hydrogen bonds, and hydrophobic forces. Such interactions account for the three levels of higher-order structure. Secondary structure – which is based on local, small-scale interactions and includes two major types a-helix and b-pleated sheet structure; tertiary structure – which is based on domain wide larger scale interactions and; quaternary structure – which is based on interactions between separate polypeptide chains and is an overall global arrangement of the polypeptide chain comprises the protein's tertiary structure. Disulfide bridges, which are covalent bonds, are
clearly the strongest interaction. However, hydrogen bonds and hydrophobic forces are typically the most common and the most critical in stabilizing the native conformation of a protein.
Denaturation: Because these intra-molecular interactions are responsible for stabilising a specific native conformation of the protein, reagents that weaken the interactions allow the protein to unfold to a more random, high-entropy conformation. This process is called denaturation and is invariably associated with a loss of specific activity. One or more of the stabilizing interactions listed above can be targeted by various denaturing conditions, such as high ionic strength, heat, pH extremes, high pressure, chemical denaturants (GuHCl and urea) and added solutes (detergents, amides, alcohols etc). High denaturant concentrations can cause almost complete unfolding into a random coil polypeptide chain. There are also classes of substances that can affect the stability of proteins at much lower concentrations. Examples are acids and bases that titrate groups on the protein, and substrates, inhibitors and cofactors that stabilize the folded form of a protein relative to its unfolded form. The extent of denaturation can be routinely monitored by many biophysical methods and these processes are readily understood in terms of simple thermodynamic.
The Unfolding Equilibrium: The unfolding of many small globular proteins has been found to closely approach a two state folding mechanism. The level of cooperativity involved in the denaturant-induced unfolding of a protein can be determined by assuming the native protein unfolds to a denatured protein in a single denaturation step.
where F is the folded native protein and U is the unfolded denatured protein.
Measuring the conformational stability of a protein requires determining the equilibrium constant and free energy change DG for the reaction. The equilibrium constant (Keq) for unfolding of the protein at each denaturant concentration in the transition region can be determined from the ratio of unfolded to folded forms using the equation. Assuming we can follow this process by monitoring the change in some parameter (eg A = absorbance), we can calculate the equilibrium constant for the unfolding using.
where Af is the absorbance of folded native myoglobin, Au is the absorbance of the unfolded denatured myoglobin, and A is the absorbance obtained at the specified denaturant concentration.
Thermodynamic Theory: We refer to the value of DG at 25oC in the absence of denaturant,
DG(H2O) as the conformation stability of a protein. The measurement of the conformational stability of a protein is needed to answer a number of questions including: how stable is the protein under physiological conditions, how does the stability depend on temperature, pH, and salts, can the stability by increased by osmolytes, can the stability be increased by ligands that bind the native state, do amino acid substitutions increase or decrease the stability, or what forces are important in stabilizing the protein? Such questions are important in medicine and for drug design.
Assuming that DG for denaturation is a linear function of the concentration of denaturant, then, a plot of DG vs [denaturant] should yield a straight line (in the limited range where DG can be measured). The simplest method of estimating the conformational stability in the absence of denaturant, DG(H2O) is to then assume that this linear dependence continues to zero concentration and to fit the data to the following equation
DG = DG(H 2O) – m[D]

Eqn. 6
where m is a measure of the dependence of DG on the denaturant concentration [D]. Note, the denaturant concentration at the midpoint of the unfolding curve is as follows:
[D] 1
2

= DG(H 2O)
m

Eqn. 7
Values of DG(H2O) (conformational stability of folded protein), m (steepness of the transition) and [D]1/2 (midpoint of the transition where half-maximal denaturation occurs and the concentration of folded and unfolded species are equal) should be given in any study of unfolding using chemical denaturants.
Myoglobin: Myoglobin (Mw 16,700 Da) is a simple small monomeric oxygen-binding protein found within muscle cells. Together with hemoglobin, myoglobin transports oxygen from the lungs, via the blood to the muscle. In the
binding of oxygen, both proteins use heme groups, which are formed by the complexation of an Fe2+ ion with a porphyrin. This protein's crystal structure was the first elucidated and its reversible unfolding has been well studied (1,2). Myoglobin contains one polypeptide chain of 153 residues and one heme prosthetic group (hemoglobin has four polypeptide chains with each containing
a heme group). Approximately 80% of the secondary structure in myoglobin is a-helical in the native conformation (see figure). The heme group is buried in a hydrophobic pocket within the protein's interior. This interaction of the heme with a structural feature of the protein results in the Soret band (porphryin p -p* transition), a strong absorbance peak in the visible spectrum at 409 nm for myoglobin.
Experimental Method
Instructions for the use of the UV-Vis spectrometer are provided. Do not forget to calibrate the spectrometer with an appropriate 'blank' sample. A 1cm quartz cuvette is provided.
You will be provided with the following:
Stock solution of 2 mg/mL myoglobin (from horse skeletal muscle), in 50mM potassium phosphate buffer pH 7.0 as the solvent
Denaturant stock solution of 5M guanidine-HCl (GuHCl) pH 7.0
Buffer solution of 50mM potassium phosphate buffer pH 7.0
The reagents used in this experiment are relatively benign. GuHCl is a skin, eye, and respiratory system irritant. Wear gloves when handling stock solutions. Spills onto the skin should be rinsed with copious amounts of water.
PART I: Absorption spectrum of native and unfolded myoglobin For a technique to be useful for studying unfolding transitions, a large spectral change between the folded and unfolded forms is required.
Prepare a 1 mL sample of 0.2 mg/mL myoglobin with an appropriate volume of buffer (Calculations as per pre-lab exercise).

Place sample in 1cm UV-Vis cuvette. Collect a UV-Vis spectrum of 0.2 mg/mL myoglobin in the absence (folded) and presence of 3.0 M GuHCl (denatured). Scan from 340 to 600nm.

Repeat Step (i) and (ii) with a second sample of 0.2 mg/mL myoglobin in the presence of 3.0 M GuHCl.

Compare the two traces and choose a wavelength 'A' where the properties of the folded and unfolded conformations differ most. You will use this wavelength to follow the unfolding transition of myoglobin in the presence of GuHCl in parts II and III.
PART II: Time course of myoglobin denaturation With thermodynamic measurements, it is essential that equilibrium is reached before measurements are made. The time required to reach equilibrium can vary from seconds to days, depending on the protein and the conditions. For any given protein, the time to reach equilibrium is longest at the midpoint of the transition and decreases in both the pre- (folded) and post-transition (unfolded) regions.
Prepare 1 mL sample of 0.2 mg/mL myoglobin in the presence of 0.75M of the GuHCl denaturant but DO NOT add the GuHCl until the start of your time-scan (calculations as per pre-lab exercise).
To ensure that equilibrium is reached, measure the absorbance at the chosen wavelength 'A' as a function of time upon the addition of the required volume of GuHCl. Setup your spectrophotometer according to the instructions first, then start your time-scan immediately after adding the required amount of GuHCl stock solution and quickly invert 3 times with paraffin squares. Monitor absorbance at the required wavelength for a period of 15 minutes or until equilibrium has been established.
Repeat Step (i) and (ii) for two more 1mL samples of 2mg/mL myoglobin, in the presence of 1.5M and 3.0M of GuHCl.
Note down the equilibrium time for these 3 samples. For part III, you will need to incubate all samples for the length of time identified to reach equilibrium.
Part III: Denaturation profile
Prepare 1 mL samples of 0.2 mg/mL myoglobin with appropriate volumes of buffer and GuHCl stock solutions as per the pre-lab exercise. You should have 18 samples with a GuHCl concentration varying from 0 to 3.0 M. A higher density of data points should be collected between 1 and 2 M GuHCl to carefully define the transition region of unfolding.
Gently mix and allow time for the unfolding reaction to achieve equilibrium as determined in Part II at room temperature.
Read the absorbance at the wavelength 'A' as determined in Part I.
Assuming a two-state model, use this data to calculate the free energy of stabilization for myoglobin.
Report
Analysis of results: The following is a guide for what should appear in the results section of your report.
Describe the features of the UV-Vis spectra of folded myoglobin. What contributes to the peak observed near 400nm?

Plot the maximum absorbance of each incubated sample against the denaturant concentration to generate an unfolding profile. Determine Af and Au from your graph. Calculate values of Keq and DG. Only use points in the linear range of the plot to calculate Keq.
Plot the free energy of unfolding (DG) values as a function of GuHCl concentration (derive points from the transition region of unfolding only). Determine the DG (H2O), m and [D]1/2 experimental values for myoglobin.
Questions to consider in your report: The answers to the questions below are designed to make you think about different aspects of your experiment and should be incorporated into the results or discussion section of report, not answered separately.
Compare your experimental values of DG to published values for horse heart myoglobin of 39 to 50 kJ/mol (1, 2). What could contribute to any differences in the published values and your experimental value?
How does GuHCl 'unfold' the protein? Which noncovalent forces are important in maintaining the tertiary structure of this protein? What would the effect of temperature or changing the pH have on the free energy of stabilisation values (DG)?
We have made the assumption that the unfolding is a two-state transition (as well as reversible) which implies that the unfolding transition must be independent of the method measuring it. What other biophysical methods can be used to monitor the unfolding of a protein?
Why does unfolding exhibit a sharp transition between the folded and unfolded state(s)?
Is the thermodynamic model that considers only two states, the native, folded state and the unfolded state, adequate in describing the unfolding transition of a complex biological macromolecule such as the protein myoglobin? Is it possible to imagine a large number of intermediates along the unfolding pathway for so complex a molecule? What information can you find out about which amino acids contribute to the stabilization energy of myoglobin?
References
Puett D. "The equilibrium unfolding parameters of horse and sperm whale myoglobin".
Journal of Biological Chemistry 1973, 13:4623.
Schechter AN and Epstein CJ. "Spectral studies on the denaturation of myoglobin". Journal of Molecular Biology 1968, 35:567.
PRELAB
Calculate the appropriate volumes of each stock solution that you will need for your experiments. For each sample, prepare a 1mL solution of 0.2mg/mL myoglobin at the following GuHCl concentrations. Use the phosphate buffer to obtain a final volume of 1mL.
| | | | |
| --- | --- | --- | --- |
| [GuHCl] M | mL 5M GuHCl | mL 2mg/mL myoglobin | mL buffer (to make up to 1000mL) |
| 0 | 0 | 100 | |
| 0.5 | | 100 | |
| 0.75 | | 100 | |
| 1.0 | | 100 | |
| 1.1 | | 100 | |
| 1.2 | | 100 | |
| 1.3 | | 100 | |
| 1.4 | | 100 | |
| 1.5 | | 100 | |
| 1.6 | | 100 | |
| 1.7 | | 100 | |
| 1.8 | | 100 | |
| 1.9 | | 100 | |
| 2.0 | | 100 | |
| 2.25 | | 100 | |
| 2.5 | | 100 | |
| 2.75 | | 100 | |
| 3.0 | | 100 | |

Get expert help for Practical 2: Thermodynamics and Protein folding and many more. 24X7 help, plag free solution. Order online now!