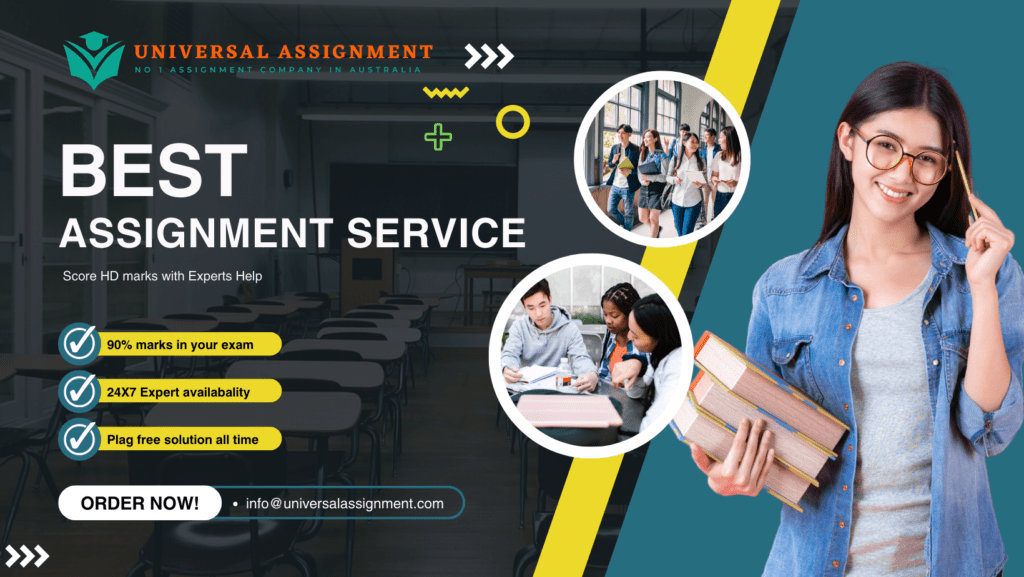 Viba Stuhl Case
On a Friday afternoon in February 2010, George, VP of Manufacturing at Viba Stuhl of Aurora, Colorado, stopped by the office of Mark, the recently hired production manager, to discuss developments revealed in a conference call with sales managers that morning. The call had been upbeat; market demand for Viba Stuhl's products was unexpectedly high—and heightened demand, even if temporary, was welcome news during a deep recession. However, the news placed a burden on the firm's operations management, which had to optimize the use of manufacturing resources while meeting product quality standards and delivery schedules. Ramos looked to Kelsey to develop a production plan for the next six months based on the new forecast.
Traditionally, end-customer demand for Viba Stuhl products increased in the spring and summer, due to the increased number of social functions that required folding tables and stackable chairs. These events normally started in May, with proms, graduations, and weddings, and continued through the summer with conventions and business meetings. Distributors' requests for delivery by early May meant that Viba Stuhl needed to increase shipments to distributors in April.
Ramos believed the increased demand was the result of strategic decisions that management had made a year earlier: Viba Stuhl had replaced the company's lines of simple, functional folding and stackable furniture— which were easily imitated by low-cost foreign competitors—with a smaller set of stylish, innovative, and environmentally friendly products. The projected demand included the stocking requirements for the company's new, high-comfort folding chair, the CChair, as well as a normal seasonal demand surge for other Viba Stuhl products. The early demand for CChair was especially strong. The chair had won a number of design awards when introduced at an industry show in October 2009, and the company quickly received inquiries from event planners and industry distributors. Now, the sales force was signaling that initial orders would swiftly exceed the firm's expectations.
"Make sure your plan puts all the pieces together," Ramos told Kelsey, "and get it to me by 8 AM Wednesday. We can discuss it, and you can make any needed changes in time for Thursday's upper management meeting."
Kelsey knew that getting this plan right was critical for the gradual rebuilding of his new company, which had experienced plenty of turbulence. In 2006, a combination of rising raw material costs and the use of inexperienced, less productive workers had eroded margins and lost sales opportunities. Soon thereafter the firm began a recovery, led by new management; however, the recession of 2008–2009 hit the industry hard, and Viba Stuhl —a $60 million firm—had laid off 15% of its manufacturing and support employees and reduced hours for hourly workers.
Kelsey had been working at Viba Stuhl for only one month. Although he had substantial experience in product development, production, and manufacturing processes, this was his first position as a production manager. He was hoping his knowledge of workflow, as well as his experience with design, component selection, and CAD/modeling, would help him in his new assignment. He knew that in a small company like this one, it was everybody's job to make sure the bottom line was met. He also wanted to please George.
Background of Viba Stuhl
Growth, Then Decline: 1987-2006
Founded in 1987, Viba Stuhl's first product was a light but strong folding banquet table designed for school and church functions. Soon the company developed a reputation for innovation with the introduction of light and durable folding tables and stackable chairs. Throughout the 1990s, the company grew organically. By the late 1990s Viba Stuhl sold three product lines into a range of markets, including business and government offices, hotels, convention centers, schools, and colleges. Revenue increased from $47.5M in 1999 to $60.3M in 2006, representing an annual aggregate growth rate of approximately 3.5% in this period. This was above average in the industry. During the same time frame, some larger competitors suffered declines in revenue, although one smaller competitor had aggregate annual growth closer to 6%.
The year 2006, however, brought financial turmoil. One major cause, management later concluded, was the loss of productivity and yields caused by high turnover among factory workers and the increasing proportion of inexperienced workers. This resulted in reduced margins as well as increased lead-time. By the end of 2006, the lead-time reached 6–8 weeks—up from a norm of 4 weeks—and on-time delivery dropped to 30%–40% from an average of over 90%. In an increasingly competitive marketplace, the missed deliveries resulted in the loss of orders. Meanwhile, continuing acquisitions of small firms (whose products were at times unrelated to Viba Stuhl's core businesses) depleted the company of cash and distracted management attention. Eventually a group of private investors took over the company in early 2007 to provide fresh capital as well as management expertise.
Transformation Begins in Early 2007
Shortly after the takeover, the investors recruited a new CEO—Marshal Epstein—from a major consumer products company. Epstein had substantial skills in sales, marketing, and executive management, including international work experience. Coming from a consumer products background, he was quick to emphasize the need for innovation and customer service. Quickly recognizing that manufacturing needed a re-tooling, he hired a new Manufacturing VP—George. Together, Epstein and Ramos established a set of strategic policies to achieve four major goals for the company:
Continued innovation in both products and processes,

Customer responsiveness: producing high quality products that fulfilled market needs, and providing quick service,
Lean manufacturing, and

Retention of a well-trained, stable, and productive workforce, with reduced turnover.
Two changes would be especially important in the pursuit of these goals, Epstein believed: reducing the number of products and consolidating manufacturing. Reducing the number of products facilitated the delivery of higher quality products at a lower price and a more productive use of manufacturing resources. Starting in 2007, Epstein and Ramos sharply trimmed product lines by discontinuing commodity products. Moreover, Viba Stuhl rapidly consolidated manufacturing from four smaller facilities into one. This freed up capital that enabled the purchase of new automation tools. Streamlining manufacturing processes and trimming product lines reduced delivery times and improved margins.
Ramos reduced lead-time to a maximum of two weeks, and established a two-day shipping policy for many of the products. This proved to be a key success factor during the recession, as many customers delayed purchasing decisions to the last minute, and distributors maintained very lean inventory. The policy also reduced the probability of order cancellation. Despite the recession, in 2009 the company had approximately $60M in revenues and was profitable (see Exhibit 1 for a simplified income statement).
Viba Stuhl's Markets
The hospitality market generated 62% of Viba Stuhl's revenue. Sales to corporate offices, governments, schools, colleges, hospitals, and clinics accounted for another 29%. The remaining 9% derived from sales to individual consumers, mostly through mass merchandisers such as Target and Staples, with a small portion selling through Viba Stuhl's web site and catalog. The hospitality sales included rental companies and large event organizers such as hotels and function halls. The company maintained a small direct sales force to service distribution channels (which mostly served hospitality markets) and major customers.
Demand for Viba Stuhl products was seasonal. Folding chairs were in high demand in the summer; stackable chairs and folding tables were also popular around the holidays. The recession had reduced demand in all of Viba Stuhl's markets; for example, the number of events such as business meetings and reunions declined by more than 20% in 2008. However, market research firms had predicted the office market would begin growing in 2010 after bottoming out in 2009, and indeed, by the start of 2010 Viba Stuhl's sales force had started to see an uptick in the types of inquiries that traditionally resulted in orders.
One bright spot during this period was growing market enthusiasm for "green" products, which were manufactured using materials and processes that had relatively slight impact on ecological systems. Based on conversations with market observers and other manufacturers, Epstein believed this green segment would grow 20% or more yearly over the next five years. Many manufacturers advertised the benign qualities of their products, but Viba Stuhl had been among the quickest to capitalize on this "green opportunity."
Strategic Changes to Company Products
Epstein sharpened his focus on environmentally friendlier products with help from market research and customer feedback. After consulting with materials experts, he asked his designers to replace foam and plastic parts with recyclable materials, including plant-based polymers, and to use water-based and low- or non- volatile organic compound (VOC) paints and coatings. He was
particularly keen on eliminating use of PVC (Poly Vinyl Chloride)—a material associated with multiple environmental and health hazards.
At the start of 2010, Viba Stuhl had just one product in each of its product categories:
TStrong, a folding table in which recycled aluminum replaced the plastic top of the preceding generation of tables. Introduced in 2007, TStrong was suitable for both indoor and outdoor functions, and was expected to provide close to 42% of total company revenues in 2010 (see Exhibit 1).
GComfort, a washable and stackable chair employing an established frame but upholstered with a specially coated washable fabric instead of PVC. GComfort, introduced in 2008, was expected to generate 34% of total revenues in 2010.
CChair, a folding chair that conformed to a wide variety of body shapes and provided comfortable seating even for overweight people (a growing market in most of the world). The chair was suitable for both indoor and outdoor use, although its lack of an upholstered seat made it more suitable for outdoors. Replacing the older generation of folding chairs, CChair was expected to provide the rest of the firm's revenue as well as a large portion of its growth.
Reducing the number of products enabled the company to offer customization, which Epstein regarded as a competitive advantage, especially over offshore manufacturers. Viba Stuhl allowed customers to select seat cover patterns and colors for GComfort chairs as well as the color of the frame and the seat for CChair. Many customized products shipped in less than a week, often within 48 hours, making it impossible for offshore manufacturers to match Viba Stuhl's combination of customization and quick delivery.
Based on his extensive international experience, Epstein believed Europeans would respond to high-quality, stylish furniture that could be stacked away, making it more practical for smaller event spaces typical in Europe. Moreover, the weak dollar had made American products price competitive. Following years of disappointing performance by local distributors in international markets, Viba Stuhl established an office and a warehouse in Gottingen, Germany, at the start of 2008 to provide better customer service and faster delivery. The strategy was successful: international sales grew faster than domestic and accounted for 15% of sales in 2009.
Operations and Manufacturing Process at Viba Stuhl
To achieve short lead-times, the company maintained a strategic inventory of fully assembled products and partially assembled parts to cover two weeks of forecasted demand. The partially assembled inventory included chair seats and frames in the most popular colors to enable quick assembly for expedited shipping. In addition, the company kept a stock of unpainted frames to allow last-minute customization.
The raw materials were standard and did not require long lead-times. The company had established purchasing contracts to eliminate the cost of carrying raw materials inventory. There were two suppliers for each raw material, and the purchasing contracts specified delivery of material with a lead-time of less than three days. A weekly joint meeting of Sales and Operations finalized the production schedule for the next week and triggered the ordering of raw materials. Based on these plans, the Purchasing department could confirm the quantity of raw materials needed from each source and schedule delivery.
The factory in Aurora operated in 10-hour shifts four days a week, for a total of 40 hours a week. Fridays were set aside to increase production using overtime and/or extra labor if necessary, or to perform maintenance on machinery. Accounting for holidays, the company planned 200 regular production days per year (the number of production days for each month in 2010, and annual production for each product, is given in Exhibit 2). Because of the increased productivity and weak demand, the company had idle machinery and tools, adequate to double the capacity with additional workers.
Workforce
Skilled laborers performed tasks such as thermal forming and robotic welding. The skilled workers were capable of performing a variety of tasks, and their flexibility allowed management to change the product mix in response to market demand. Unskilled workers also performed a variety of tasks, including assembly, warehousing, and inventory control. In 2010, skilled workers made an average of $19 per hour plus benefits1 that cost the company an extra 33%. The unskilled workers earned an average of $9 per hour, and the company spent an extra 10% in mandatory benefits2 for these workers.
Under Epstein and Ramos, the company emphasized good labor relations and continuous improvement through incentives such as allocating a portion of annual profits to a bonus pool for workers, paying special bonuses for reduced absenteeism and improved yield, and providing training opportunities to help unskilled workers become skilled and earn higher wages. Multiple members of some local families worked in the factory. Many workers appreciated the opportunity to complete a typical workweek in four days, leaving them with three days per week in off time.
The combination of lean manufacturing, high-tech tools, and increased productivity had made the plant highly efficient. When management considered using offshore facilities to manufacture CChair in 2008, the workers convinced them to keep the manufacturing in the United States by showing that total costs could be comparable when the cost of quality control and shipping was factored in.
Manufacturing and Assembly Process
The products used similar materials, which reduced the number of suppliers and the procurement overhead, and increased quality. For all types of production, the tasks that generated the components proceeded simultaneously and were carefully coordinated to bring components together for subassembly, and subassemblies together for final assembly, to minimize work-in-progress inventory. These tasks included metal fabrication (cutting, welding, and shaping of tubing and surfaces), injection molding of seats for folding chairs, and thermal molding of stackable chair covers. On-site paint booths were used to paint frames. The top part of the GComfort chair was thermally formed and attached to the bottom part, before filling with foam.
Final assembly of the products took place on moving conveyers, with the exception of customized products such as chairs with unusual color combinations. The company employed multiple assembly lines for the final assembly of tables and chairs. Quality control people visually inspected all products before final assembly and prior to shipping. The company had an average yield of 95%.
All production planning was highly centralized. The production supervisor assigned workers to various tasks based on daily production plans derived from the weekly plan. Daily production goals were set to fulfill confirmed orders and keep inventory constant. The company had sufficient workers to manufacture the annual product forecast (Exhibit 2) over the 200 production days in 2010. The actual number of hours each worker worked was determined based on actual demand.
Gathering Information from Colleagues
Forecast
Monday morning, Kelsey began collecting information for his report from a number of Viba Stuhl managers. He started with Anthony Fasano, the VP of sales. Even though Kelsey needed to plan only for the next six months, Fasano gave him his forecast for the rest of the year for all three products— TStrong, GComfort, and CChair— as well as the actual volume of products shipped in 2009 (see Exhibit 2). The forecast was based on a number of factors, including the large number of requests for quotations from potential customers (historically, half of these would turn into actual sales), the traditional surge in demand during summer months, and the stocking requirements for CChair.
Fasano was especially concerned about CChair. He told Kelsey, "The chair has generated great buzz in the market. The distributors can easily demonstrate the superiority to competing products, in both construction and comfort." Fasano added that a major supplier to outdoor events, having seen CChair at the industry show where it was launched, planned to promote the chair heavily to event organizers, but wanted to have ample supplies first. "Marko," Fasano said, "manufacturing has got to meet productivity goals because this kind of opportunity might not come again for a long time." He added that customers were likely to cancel orders if the company failed to deliver within two weeks. "Our competitors are gunning for us on this product. They'll take advantage of any delay."
Financial Issues
Next Kelsey talked to Alice Yung, the CFO. Yung reminded him that credit was tight and the firm needed to run off of internally generated cash flow or rely on expensive alternatives such as a cash draw from a line of credit at a cost of 12% per annum. A large outlay of cash for inventory would not only add cost in terms of borrowing from the credit line but might also have to come at the expense of product development and R&D budgets. Yung provided Kelsey with the average labor and materials costs for all products (Exhibit 3), which included quality inspection. Yung's closing message was: "Remember, Marko: Margins and profitability."
Hiring and Human Resource Issues
Kelsey then discussed hiring factory workers with Mary Jane Montague, the HR manager. Montague said hiring a skilled worker would cost $1,500 in recruiting and administrative expenses. Two supervisors interviewed unskilled workers, each spending one hour per worker; supervisors at Viba Stuhl earned $25 an hour, plus 33% for benefits. All newly hired staff, including rehired laid-off workers, exhibited an average efficiency of 80% in their first four weeks on the job.3 Training unskilled staff to qualify for a skilled position required four weeks of training, during which the workers earned full wages.
Design Change
Kelsey's last stop was the office of Susan Minkus, the chief designer. Based on his familiarity with product design, Kelsey was considering an option to change the design of the CCChair slightly to require one minute less in assembly—a task normally performed by unskilled labor. Minkus told him the change would cost the company a one-time charge of $15,000, and would take about one month to implement fully on the factory floor. However, the changes would not affect product aesthetics or durability.
Production Planning
Later on Monday, Kelsey shared all the data he'd gathered with his team of two production planners—Sarah Bolling and Francisco Martinez. Kelsey asked them to help him develop an aggregate production plan for the next six months so that he could share that with Ramos on Wednesday. The aggregate plan, he said, had to demonstrate cost-effective ways to meet demand while maintaining productivity, quality, and reliability, and providing on-time delivery at effective yields.
Viable options to meet demand included use of overtime by asking staff to work an extra shift (including a 10-hour shift on Fridays), increasing staff temporarily to take advantage of idle production capacity, changing the designs, and increasing the amount of inventory using a constant level of production. As a last resort, the company could allow the level of strategic inventory to fall below the two-weeks minimum for a short period. Kelsey also considered subcontracting part of the work, such as the manufacture of seats for stackable chairs. This option would add an extra 20% to the cost of labor for the products, but given the current economy, Viba Stuhl would not need to pay a set-up fee or commit to minimum orders. The team could also consider a combination of these options to meet the forecast.
Each of the options had drawbacks. Continued overtime for more than a few weeks was expensive: overtime wages were 1.5 times the normal fully loaded rates, which included benefits. Overtime also introduced fatigue, leading to declines in quality and yield. Similarly, hiring and training workers was costly and required management and supervision resources. If demand did not materialize, laying off these new workers would demoralize the remaining workforce and cost the company in added unemployment insurance. In any case, given the scarcity and expense of credit, the cost of carrying inventory beyond the normal two weeks' demand was a major concern.
Early Wednesday afternoon, Ramos stopped by Kelsey's office. Ramos was pleased with the quantitative analysis Kelsey had given him that morning, but he wanted Kelsey to go further and create a final plan to share with upper management Thursday morning. Ramos asked Kelsey to add a section to address specific non- quantitative issues arising from the new plan, including effects on short- and long-term profitability and competitiveness of the company, relationships among various functional units, labor morale, sales, marketing, and future product development. Specifically, Ramos wanted Kelsey to gauge the plan against the four major objectives that Epstein and he had established for Viba Stuhl. Finally, Ramos wanted Kelsey to show how the company could minimize expenses and risk in case the expected demand did not materialize.
Kelsey returned to his computer and went to work
Exhibit 1 Viba Stuhl Simplified Income Statement, 2009 and Estimated 2010
2009
2010 (estimate)
($1000's)
% of Rev
($1000's)
% of Rev
Sales
Folding Tables (TStrong)
$27,009
44.3%
$27,622
42%
Stackable Chairs (GComfort)
$21,567
35.4%
$22,314
34%
Folding Chairsa
$12,340
20.3%
$15,728
24%
Total Sales
$60,916
$65,665
Cost of Goods:
Raw Materials
$34,295
$35,940
Labor
$6,404
$7,345
Gross margin
$20,217
33%
$22,380
34%
Expenses
Sales & Marketing Expense
$9,137
15%
$9,850
15%
Product Development
$2,767
5%
$2,100
3%
Continued Engineering
$600
1%
$650
1%
G&A
$2,409
4%
$2,499
4%
Facilities: Rent & Utilities
$430
1%
$530
1%
Repair & Maintenance
$132
0%
$133
0%
IT & Supplies
$101
0%
$121
0%
Shipping
$1,980
3%
$2,699
4%
Office Supplies
$12
0%
$12
0%
Legal & Professional
$108
0%
$112
0%
Insurance
$178
0%
$198
0%
Licenses & Permits
$10
0%
$10
0%
Travel & Entertainment
$788
1%
$821
1%
Depreciation
$397
1%
$397
1%
Operating Expenses
$18,652
31%
$19,735
30%
Operating Income
$1,565
3%
$2,645
4%
Interest Income (expense)
($163)
0%
($173)
0%
Taxes (estimate)
$330
1%
$850
1%
Net Income
$675
1%
$1,225
2%
a Mostly older folding chairs in 2009; all CChair in 2010
Exhibit 2 Production of Units: Daily Averages and Annual Production
Average Daily Production
Annual Volume
2010
2010 Forecast
Forecast
Jan
Feb
Mar
Apr
May
Jun
Jul
Aug
Sept
Oct
Nov
Dec.
CChair
280
1000
2500
4100
4350
4400
4800
3950
2000
1500
900
900
524,280
TStrong
1176
1190
1500
1650
1900
2000
1800
1750
1500
1400
1300
1100
306,916
GComfort
1060
1102
1260
1400
1500
1550
1400
1250
1250
1250
1100
1000
253,570
Production days in month
16
15
18
18
15
18
18
17
17
18
16
14
200
2009 Actual
Annual
Folding chairs (precursor to the CChair)
2609
2810
2706
3140
3906
3901
3820
3508
2840
2148
1906
1898
587,619
TStrong
1160
1260
1470
1590
1820
1760
1798
1630
1500
1480
1330
1208
300,100
GComfort
1006
1110
1180
1290
1304
1420
1406
1298
1254
1220
1136
1080
245,080
Exhibit 3 Average Manufacturer's Price (AMP) and Cost of Manufacturing for Viba Stuhl Products
AMP
Raw Material
Required Labor Mins/item
Labor Cost
Total Cost
Margin
Skilled Unskilled
Skilled
Unskilled
Total
CChair
$30
$11.73
2
9
$0.84
$1.49
$2.33
$14.06
53%
TStrong
$90
$49.70
12.8
28
$5.39
$4.62
$10.01
$59.71
34%
GComfort
$88
$50.24
13
31
$ 5.48
$5.12
$10.59
$60.83
31%
What recommendations would you make to Marko in February 2010? Be specific and provide support for your recommendations. These recommendations should be suitable for presentation to upper management at Viba Stuhl.

Get expert help for Viba Stuhl Case Study and many more. 24X7 help, plag free solution. Order online now!