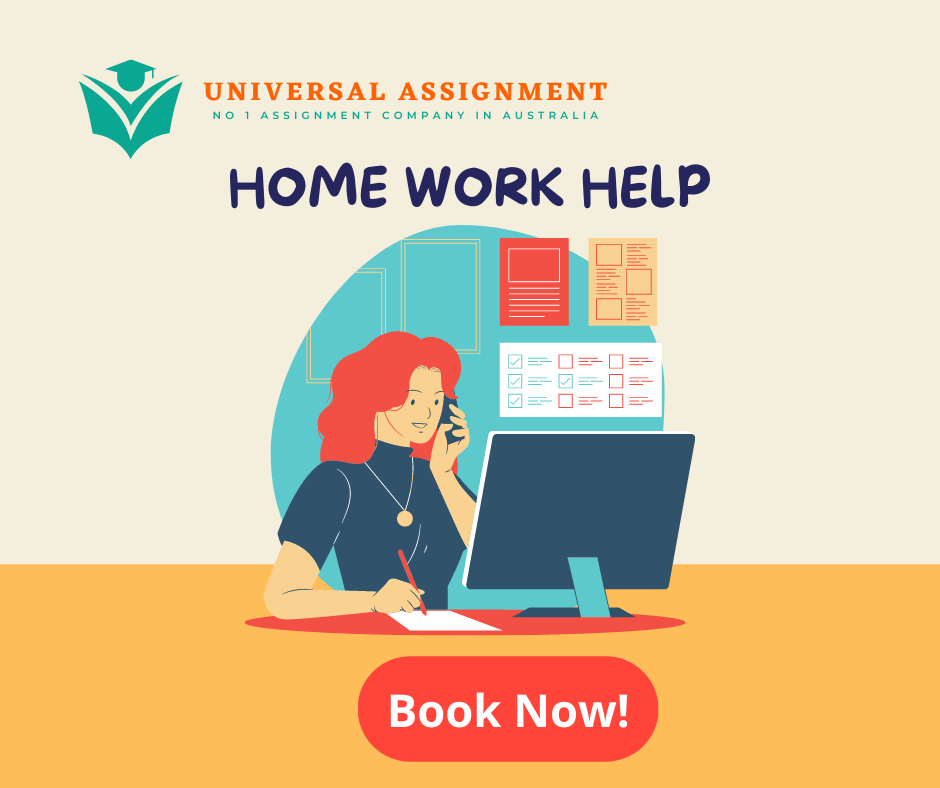 Briefing Paper & social action plan
Women's concentration on low-paying occupations and bad working conditions, according to the Beijing Declaration of 1995, is often related to a lack of access to contraceptives. Women's rights to work and employment, as outlined in the Convention on the Elimination of All Forms of Discrimination Against Women (CEDAW), the International Covenant on Economic, Social, and Cultural Rights (ICESCR), and agreements between the International Labor Organization (ILO) and other legal entities, are still being systematically violated around the world twenty years later.
The study emphasizes progress achieved in integrating employment and women's rights, outlines actions taken by the Committee on the Elimination of Discrimination Against Women (CEDAW) and the Committee on Economic, Social, and Cultural Rights (CESCR), and analyses a few major concerns in this field. to the ESCR-Net Women's Working Group and the ESCR, as well as interactions with UN and other specialists. The existing economic model, which has an impact on human rights; women's employment and migration; women in trade unions; the gender pays gap and the need for a standard wage, gender, vulnerable occupation, unpaid care work, maternity benefits, and parental leave; and workplace abuse of women are just a few of the important issues (Valerio,2016).
Social inequality emerges from a society that treats people equally based on their class, colour, and gender, granting them equal access to resources and rights.
Within a group or community, social inequality is defined as the occurrence of uneven opportunities and rewards for distinct social positions or situations. It encompasses patterns of unequal distribution of commodities, wealth, opportunities, incentives, and punishments that are both systematic and developing.
Racial discrimination, for example, is defined as an act in which all races are denied equal access to rights and resources. People of colour in Australia experience a lot of prejudice, which helps white people by providing them white rights, which allows them to have more rights and resources.
There are two primary methods for calculating socioeconomic inequality:
Inequality in situations
Inequality of possibilities
The uneven distribution of income, wealth, and tangible assets is referred to as inequality. For example, housing inequality refers to the scenario in which homeless people and those in housing programmes are seated under leadership, while those who live in houses worth millions of rands are seated on top.
Another example is the socioeconomic status of all civilizations, where some are impoverished, unstable, and violent, while others engage in business and government to thrive and create a safe, secure, and joyful environment for its residents.
Individuals' life possibilities are distributed unequally. This is referred to as inequity of opportunity. This is reflected in indicators such as educational attainment, health status, and criminal justice system treatment.
According to studies, college and university teachers are more likely to disregard emails from women and people of colour than those from white males, giving white people the right to white men's educational results by imposing a skewed amount of supervision and instruction.
Individual, community, and institutional discrimination are all important parts of the process of reproducing social, racial, class, gender, and gender inequities. For example, for the same task, women are consistently paid less than males.
According to the socialist viewpoint, social disparity is fundamental for the survival of any society or institution, great or small. It is suggested that if these discrepancies did not exist, staff division would be problematic. It is also stated that in order to draw individuals to both key and minor tasks, a range of awards should be offered to motivate people to put up the work required to obtain top positions. Compare and contrast the opposing viewpoints on socioeconomic inequality. Within the realm of human well-being, there are two primary viewpoints on social inequality. One viewpoint is in line with functionalist theory, while the other is in line with competing theories.
According to functionalist beliefs, inequality is both unavoidable and desirable, and it plays a significant role in society. Important community posts need considerable training; thus they should be recognized with additional prizes (Yassim, 2021). According to this viewpoint, social inequality and segregation contribute to power-based respect. Sociologists who are sensitive strive to promote awareness of inequity, such as how a wealthy society may have more impoverished people. Many critical sociologists have taken up Karl Marx's work. Marx studied how the top or capitalist class got richer and wealthier throughout the industrial era in the 19th century, while working-class labourers earned lower wages and struggled to make ends meet. The two groups are split by the distribution of money and power as a result of their divergent objectives. The workers, according to Marx, were subjected to severe exploitation, isolation, and sadness as a result of the class's dominance. He also projected that the deepening impoverishment of the working class would lead to the recognition of their requirements for the same classes by union leadership.
Conflicting views, on the other hand, see inequality as the outcome of powerful groups overpowering powerful ones. They argue that social inequality stymies and stymies social development because powerful individuals put pressure on weak people to maintain the status quo. The task of rulership in today's society is mostly achieved through the strength of ideas, thoughts, values, beliefs, worldviews, norms, and expectations, a process called as culture hegemony (Robert, 2016).
Social inequality may be analyzed as a three-dimensional social problem that includes structural circumstances, support for ideas, and social change. Factors that may be assessed equally and contribute to social inequality are included in structural circumstances. Sociologists investigate how variables like educational achievement, money, poverty, employment, and power contribute to social disparities among individuals and groups (Wang,2021). Theoretical support refers to the ideas and assumptions that underpin society's socioeconomic inequities. Sociologists look at how elements like legal regulations, social policies, and dominant beliefs both cause and maintain social disparity. Consider the discussion of the role of words in this process and the thoughts that go along with it.
To address these profound inequities, the Australian Psychological Association has devised a three-phase strategy:
The APA will make psychology and its applications more vulnerable to prejudice in the real world, make racism and harassment more evident, and discuss the APA's position on the George Floyd incident and racism in general. This will include articles in mainstream magazines, blogs, podcasts, and media interviews.
We want to appoint an American Psychological Association Presidential Team to give scientific recommendations to minimize police homicides, particularly of unarmed black males.
Recognizing that racism in this nation dates back generations, the American Psychological Association (APA) has made a long-term commitment to employing psychology to combat racism and xenophobia. We are exploring issues in which the APA can have a big and distinctive beneficial influence, given the gravity of these concerns.
Name of social action: Volunteering Action
Demonstrated need for social action People get together to help better their lives and tackle major problems in their communities through community action. Volunteering, donating, and participating in community activities are all examples. Employer-sponsored volunteers may assist in the development of strong communities and economies by assisting organizations that assist the poor and community groups in doing more, as well as by assisting in the development of motivated and productive workers. Volunteering has also been linked to increased levels of happiness. Many businesses now have robust volunteer initiatives. We want to encourage more workers to volunteer their time to help others (Given, 2019). Many businesses now have robust volunteer initiatives. We want to encourage more workers to volunteer their time to help others. The government has put in place plans for employees in major enterprises and the public sector to be eligible to three days of paid volunteer time each year. The government will develop strategies to promote this policy over time, with the Department of Public Works leading the way in encouraging staff to volunteer. Volunteers from many areas may make a significant impact in organizations that assist the community and companies, particularly if the job involves the sharing of professional knowledge. As a result, the government is implementing a skills exchange programme. Its purpose is to volunteer in many sectors to create and strengthen communities, increase individual well-being, and support economic progress (Sanders, 2019).
Overall goal of your project: The project's goal is to: strong awareness of the benefits of skilled volunteers to businesses and charitable organisations participate in and integrate a network of charities, businesses, and infrastructure organisations to share information and evidence easy to share best practices from volunteer support services and support local network development and relationships The talents exchange initiative includes a variety of services that help it achieve these aims, including: Agents of talent exchange will assist us in raising awareness of the advantages of a competent volunteer and what is required.Employers do volunteer research to see how we can use existing data to help businesses get started on their volunteer path.
Outcomes of your project: 1. At every level, volunteers go through a lot of personal changes throughout their assignment, and their return has a detrimental influence on their family, friends, and coworkers. This might be accomplished through questioning ideas and generating interest in development, community service, and volunteering, as well as promoting donations and participating in fundraising events or campaigns in some situations. 2. Volunteers frequently participate in awareness initiatives and events after their appointment at the group level. Many young volunteers deliver presentations at school gatherings or universities, while others help religious groups and institutions create awareness. Many people utilize social networking services, as well as create websites, blogs, and radio stations. 3. At the organizational level, some of the aforementioned sorts of effects may occur in a single session, while others may begin in this manner and then shift to a focus on organisations or networks. Volunteers in the development sector are responsible for most of the influence on the organizational level. 4. On a global scale, some volunteers who help influence global networks participate in global conversations concerning inequality and social action. Other young volunteers have started worldwide debating forums, and one is actively involved in international broadcasting.
| | | | | |
| --- | --- | --- | --- | --- |
| Outcomes | Strategies/actions | Resources | Who is responsible | Timeframe |
| 1 | Draft a social marketing plan | $10000(remaining donated) | Tim Suarez(from marketing team) | October 2021 |
| 2 | Request that local businesses provide flextime for parents and mentors. | 6hours:4 hours topic preparation, 2 hours for meeting | Terry Anderson | November 2021 |
Income, wealth, and gender inequalities exist in Australia, according to several data sources, but economists disagree on whether they will increase, improve, or stay the same over time. This article looks at how Australia measures income and wealth disparities, as well as the influence of the tax system and the change in income redistribution from affluent to poor households. Income poverty and other metrics of inequality are also included in the research.
If a person lives in a household that earns less than half of the family's total income, they are considered poor. The OECD also uses this poverty threshold. According to HILDA data, the percentage of Australians living in poverty has decreased from 12.6 percent in 2001 to 9.4 percent in 2016.
The fact that most social workers in Australia earn around half of the family's income means that a little change in government benefits and pensions (or intermediate) can cause a shift in poverty. measure.
The Production Commission found that between 2001 and 2016, 79 percent of respondents' poverty periods lasted less than three years, 6 percent lasted six years or longer, and 1.5 percent faced chronic hardship for 10 years or more, according to HILDA statistics (Liao,2019).
Strategies and strategies are involved in social action. Here it shows nine strategies used by social activists in various stages of social action. These tactics often go through various stages in the process of public action. Of course:
1. Research
2. Education
3. Cooperation
4. Organization
5. Mediation
6. Negotiation
7. Less coercion
8. Violations of the rule of law
9. Joint action.

No Fields Found.