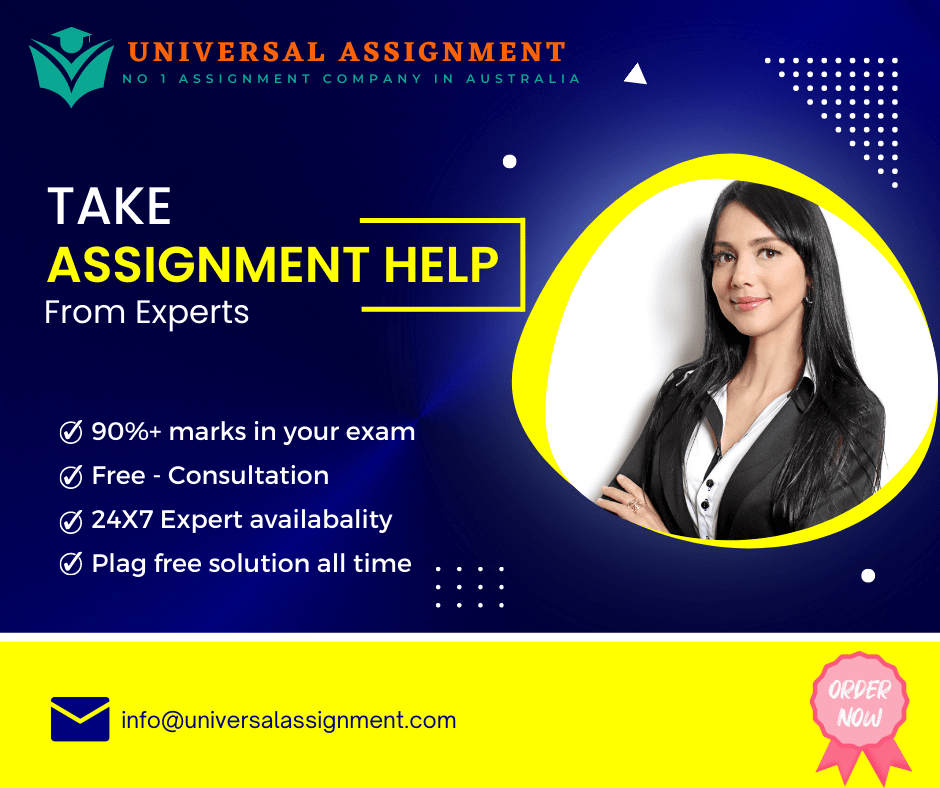 Traditional reviews versus systematic reviews
Scholars have differentiated many kinds of literature reviews. But, most of these kinds can be divided into two categories:
traditional reviews—also called narrative reviews
systematic literature reviews
To conduct traditional literature reviews, researchers first read the relevant literature extensively and then write a review that is designed to summarize these works cohesively. The main purpose of this review is to uncover issues that have not been explored or resolved, enabling researchers to justify their studies. In contrast, to conduct systematic literature reviews, researchers methodically identify studies that match various criteria, extract the key findings from these studies, and then synthesize these data to answer a specific research question.
Aim of this document
Even if you plan to conduct a systematic review, your research proposal and you thesis are likely to include a traditional literature review as well. The aim of this document is to help you construct this traditional literature review. Admittedly
traditional literature reviews are more an art than a science: nobody has developed a definitive sequence of procedures that researchers should follow to conduct and write these reviews
nevertheless, this document offers some helpful guidelines that could assist you on this endeavor.
The following table offers some recommendations you could follow to conduct and write this literature review. Do not feel obliged, however, to follow these recommendations precisely.
Activity
Details or examples
Phase 1: Develop a system to record information
Continually record and rearrange insights in a spreadsheet. That is, whenever you read information that could be relevant to your thesis, such as an intriguing finding or relevant argument, record this information in a Word or Excel file—together with a citationregularly sort these entries into clusters occasionally, arrange these clusters in a logical orderoccasionally, for each cluster, arrange the entries in a logical order
To illustrate, imagine you want to conduct research on which practices and circumstances help research students submit their thesis on time. In an Excel spreadsheet, you might enter future clarity raises motivation (Smith, 2015)skimming facts improves creativity (Jack, 2019)cold showers improve effort (Bill et al., 2020)nostalgia improves originality (Jones, 2019) In this Excel spreadsheet, you might sort these four entries into two clusters that revolve around motivation and effort respectively motivationfuture clarity raises motivation (Smith, 2015)cold showers improve effort (Bill et al., 2020)creativitycold showers improve effort (Bill et al., 2020)nostalgia improves originality (Jones, 2019) You could subsequently decide which of these two clusters should appear firstfor each cluster, decide which of the two entries should appear firstrepeat this procedure every month or so as you accumulate more entries Each spreadsheet might correspond to a separate section or topic. You might, for example, develop three speadsheets that correspond to psychologyeducation, and research methods respectively
Continually develop and update a catalogue of keywords. That is, in a Word file or spreadsheet, enter the topics that are relevant to your research. In the future, whenever you need to search a database, you would enter these topics to uncover relevant articles or books to read Occasionally, to help you prioritize your searches, you should order these keywords from most relevant to least relevant
For this study, the keywords might include motivationengagementcreativity productivityretentioncompletionPhD, Masters, Doctorate
You could also construct an annotated bibliography. An annotated bibliography comprises a list of references together with a summary of each reference
Later, this document outlines how you should construct an annotated bibliography
You could also use a reference management system, such as Endnote. This software enables you to construct your reference list efficiently; you do not need to type every reference into your thesisstore the articles on your computer—so you can access and search these articles readily
Endnote and, to a lesser extent, Mendeley are the most commonly used alternatives at CDU. In particular the university offers support and training in EndnoteMendeley is free and, therefore, may be more accessible to you after you leave the university
Phase 2: Publications to read initially
Read introductory material about your topic first. You might, for example, read textbooks, Wikipedia sites, and other sources that outlines extensive information in a simple format. After you read this information, you understand the main topics, taxonomies, and theories. Consequently, you can memorize and learn more challenging material about this topic in the future. If your knowledge about the topic is already extensive, skip this activity
To illustrate, to conduct research on which practices help research students submit their thesis, you might skim websites or textbooks that are designed to offer advice to research students or supervisorsread, or at least skim, a couple of textbooks about student motivation and engagement
Read a couple of PhD or Masters theses about your topic. If you read one or more theses in detail, you will learn about how to write and structure your thesis, including the literature reviewsome findings, theories, and issues that are relevant to your topicsome methods that are relevant to your topic
To identify suitable theses to read read the article about which theses you should access, available in this section of Learnline read the article about how to review the grey literature, also available in this section of Learnline
Read some of the latest advances on this topic. That is, if possible, clarify some of the most topical developments, issues, and controversies in your field. This knowledge could help you refine your research topic as well as clarify the limitations or shortfalls in the literature
To identify these publications, you could utilize websites that summarize the most recent innovations in your field, such as ScienceDailyEurekAlert Phys.orgPsypostMedical Daily Or you could simple google "Latest research on motivation" or something similar.
Skim the latest issues on the top journals that are relevant to your topic. You might, for example, locate the most prestigious two or three journals in your field. You could then skim the title of all papers that were published in the last year or so. And, if the papers seem relevant to your topic, you might then read the abstracts or other sections of the paper
To locate the most prestigious journals in your field visit www.scimagojr.com/journalrank.phptowards the top of this page, choose relevant subject areas, such as "Psychology"the website then presents a list of journals on this topic, arranged from the most cited journal to the least cited journal
Phase 3: Publications to read subsequently
Access both at least one specific and one general database of journals. That is, to identify many relevant scholarly publications about your topic, you should access the database that is confined to your field or similar field a database that is broader than your field From the specific database, you will uncover most of the references from the specific database. But, from the general database, you might uncover some articles from other fields that are nevertheless helpful, potentially unearthing novel perspectives
For example, to conduct research on which practices help research students submit their thesis, you might access PsycINFO—a database that is specific to psychology journalsSCOPUS—a database that is significantly broader To identify a relevant database visit https://www.cdu.edu.au/library/ and then choose "Databases"—usually located towards the middle of this webpageafter choosing "Databases", an extensive list of databases appearsenter a relevant keyword in the box called "Search for database"—a box that usually appears towards the top of this listfor example, if you entered "education" into this box, the search would uncover 33 possible databasesyou could then either refine this search or skim these 33 databases to determine which alternatives seem the most suitable To access these databases you need to click the relevant database, such as "Scopus"You might need to enter your student username and password as well
Enter the most relevant keywords into these databases—derived from your catalogue of keywords. Often, to limit the number of publications you uncover you might enter a combination of keywords, such as (Motivation) + ("PhD students")this format implies you want to uncover only the articles that explored both motivation and PhD studentschoose other limits—often located on the left or top of the page; for example, you might limit the search to only journal articles, published after 2000, in which you can access full text Continue to include limits until the number of publications that fulfil these criteria is manageable—perhaps less than 200 or so
To illustrate possible search terms, to conduct research on which practices help research students submit their thesis, you might enter ((RETENTION) OR (ENGAGEMENT)) AND ((PHD) OR (DOCTORAL) OR (RESEARCH CANDIDATE)) However, the precise format may vary across the databases
Skim the titles that your search uncovered. If the title seems relevant, read the abstract as well.
When you read the abstract Mark the abstracts you feel might be relevant to your thesisRecord relevant information in your database of insights and your catalogue of keywords
For about one in every five or so of the relevant abstracts, read the paper in full. To illustrate, for the first five relevant abstracts you uncover, use your intuition to decide which of these papers is likely to be the most informative. Then, read this paper in full. This procedure increases the likelihood that you will confine most of your efforts to the most informative articles
Enter the next most relevant keywords into these databases. Then, skim these titles, peruse the relevant abstracts, and final read about one in five of the corresponding papers in full.
Continue this sequence of activities until you have read a suitable number of papers
For PhD candidates, you should read at least 150 papers in fullFor Masters by Research candidates, you should read at least 75 papers in full
Repeat this sequence of activities every few months.
Phase 4: Write the literature review
To some extent, if you frequently rearrange the insights, findings, and arguments you collect, the literature review evolves effortlessly
However, to complement and expedite this procedure, you should also construct an overall plan of the main topicsrearrange your insights slightly to comply with this plan
A typical literature review will tend to comprise these topics or something vaguely similar: The prevalence or significance of the problem you want to solve—such as the proportion of research students who withdraw The consequences of this problem—such as the impact of this withdrawal on the wellbeing of students and finances of universityPrevious interventions, arguments, or theories that have been applied to study or resolve this problem. These interventions, arguments, or theories are arranged in some order, such as chronologically, and integrated with evidence to support or refute each propositionThe latest interventions, arguments, or theories that you want to exploreLimitations of these interventions, arguments, or theoriesRecent advances that could be applied to resolve these limitations
Convert this plan to a complete draft. When completing your draft On some occasions, write many words rapidly—without undue concern about whether your writing is grammatical or professional; that is, do not evaluate your writingOn other occasions, optimize your writing
To learn about how to optimize your writing proceed to the section in Learnline called "How to write more effectively"
Research students are often concerned they might have overlooked important publications in their field. For two reasons, however, you should not be too concerned:
First, you are not expected to be aware of every publication in your field. If you have overlooked some relevant articles or books, reviewers or examiners will merely invite you to cite these publications in subsequent revisions.
Second, you can utilize alerts to inform you of recent articles or books on your topic.
Email alerts from journal databases
You can often receive email alerts from databases of journals, such as Scopus, Web of science, and Proquest. Specifically, whenever researchers publish an article or book that fulfils specific criteria, you will receive an email about this publication. The following table offers some insights on how to achieve this goal.
| | |
| --- | --- |
| Activity | Details or examples |
| In a relevant database of journals, such as Scopus, enter a search term that is relevant to your field | To achieve this goal, as demonstrated in the previous section, you need to identify a relevant database in the CDU online libraryaccess this database, usually by entering your student username and passwordenter a relevant search term, such as "Motivation AND PhD"choose relevant limits; for example, you could limit the search to articles published after 2010 |
| To receive alerts about future articles that match the same criteria, click "Set alert" or something similar | For example, in Scopus, the option "Set alert" appears towards the top of your list of publicationsIn other databases, this option may appear towards the right |
| After clicking this option, follow the instructions | In particular you will typically be asked to registeryou might be prompted to specify the format of these alerts—such as plain text emails or HTML emailsyou might be asked to specify the email address in which you would like to receive these alertsyou can also update or stop these alerts later |
RSS feeds
Sometimes, email alerts can seem irritating. That is, you might receive alerts about recent publications while you are occupied with other tasks and thus too busy to read the publications. Instead, rather than email alerts, some researchers prefer another option, called RSS feeds—an acronym of Really Simple Syndication. Unlike email alerts, these alerts can be accessed whenever you prefer To receive these RSS feeds, follow the same procedure as you would to arrange email alerts except
most databases will permit you to choose "RSS" rather than "email alerts"
to access this RSS feed—that is, a set of alerts about recent publications—you need to utilize an application that reads this feed, such as Feedly, NewsBlur, Feedreader, and Flowreader.
simply google one of these options or "RSS feeder free" to download, and then utilize, an application to read your RSS feed
Software
As you read articles and books, you should record the key details of these publications in some database or spreadsheet, called an annotated bibliography. For example,
in an MS Word file, you might list a series of references. After each reference, you might write a paragraph, comprising between 100 and 200 words, about this publication.
In a spreadsheet, designate one row to each publication and one publication to a specific attribute of this publication, as the following spreadsheet illustrates.
Aim of this document
The following table specifies the key attributes or fields you could record in your annotated bibliography. You do not need to record information about all these attributes—at least not for every publication.
| | |
| --- | --- |
| Attribute or field | Example |
| The full citation | Brown, S. A. (2017). How to complete a PhD swiftly: The determinants of productivity in research students. Journal of Doctoral Studies, 14, 17-43. |
| Main arguments or conclusions | As this study showed, when supervisors are humble, PhD students tend to become more resilientThis resilience tends to improve productivity… |
| Type of article: quantitative study, qualitative study, narrative review, systematic review, theoretical paper, opinion piece, and so forth | Quantitative study |
| Methodology and methods | Participants: 500 American PhD studentsMethods: Distributed a surveyDesign: Correlational studyMeasures: Questions that assess motivation, supervision, personality, and productivityAnalysis: Conducted structural equation modeling |
| Expertise, approach, or position of the authors | Psychology academicPositivist paradigmNo obvious conflicts of interest |
| Limitations | Self-report measuresNo random allocation or manipulations |
| Strengths | Longitudinal study |
| Other unique features | None |
| Keywords—that keywords that are relevant to your thesis | MotivationProductivity |
| Other notes | |

Get expert help for CONDUCTING AND WRITING TRADITIONAL LITERATURE REVIEWS and many more. 24X7 help, plag free solution. Order online now!