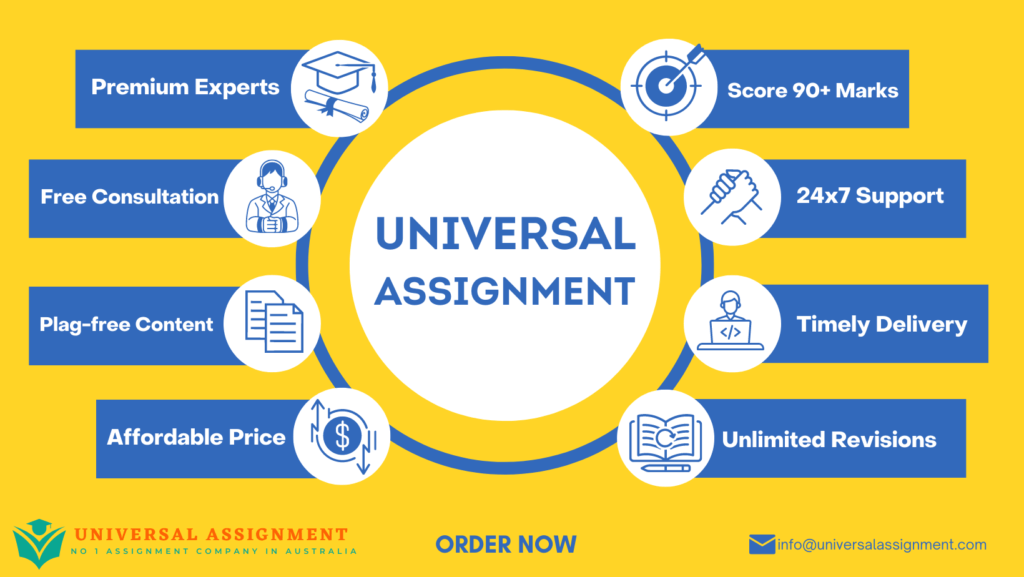 Assessment Instructions
Completing this Assessment allows you to show your skills and knowledge in developing critical thinking in others.
This Assessment will require you to complete the following tasks:
Part A: Develop critical and creative thinking concepts and skills in others through providing and facilitating an opportunity to apply these skills to workplace problems
Part B: Monitor and evaluate skill development and make recommendations for future learning
This assessment task is to be completed based on your workplace or using the simulated workplace provided below – The Righteous Bean
Scenario (The Righteous Bean) The Righteous Bean is growing, and the expansion in the past six months has been significant. Therefore, the number of locations and staff members has increased. The executive team would like you to work with groups of Righteous Bean team members to use critical thinking skills and teamwork strategies to devise new ways for the staff to network and get to know each other. Getting this process right will significantly contribute to the overall smooth operations, collaboration among team members, and continued productivity of The Righteous Bean as it evolves and will avoid growing pains and management issues in the coming months.
Part A – Informal Learning – Application of Critical and Creative thinking to workplace problems
The Executive Team has asked you to conduct further practical training in critical and creative thinking skills for a team. You will be facilitating an informal learning opportunity (a meeting) where the team will be asked to address 2 (two) workplace problems using critical and creative thinking skills. Your meeting will be at 20 – 25 minutes in length. You will be required to conduct this meeting with at least 2 (two) people other than yourself. The participants will be playing the role of your workplace team members.
The options you have for completing this assessment task are:
Hold the meeting face to face and have your Assessor observe the meeting. NOTE: not this is not an option for Online students. If you are doing this Assessment in a classroom situation, your Assessor will provide you with further instructions on how this meeting will be conducted in the classroom.
Hold the meeting face to face, video record the meeting and upload the recording to Connect
Hold the meeting via Zoom (or other similar programs), record the meeting and upload the recording to Connect
Ask your participants to watch the online training session you prepared for Assessment 2. This will ensure that they have a basic understanding of critical and creative thinking concepts before participating in the meeting.
Choose 2 (two) workplace problems from the list below that will be the topics discussed in your meeting.
How to reduce waste and increase levels of recycling in the organisation
Increase levels of staff morale and engagement
Recruit better quality people for new Branches of The Righteous Bean
Improve communication between managers and staff
Develop new risk mitigation strategies in the case of a new outbreak of COVID-19 and changed government legislation
Run better workplace meetings
Any other workplace problem – however, this must be approved by your Assessor before conducting your meeting
Conduct your meeting (20 – 25 minutes long) where you address the 2 (two) selected workplace problems. During your meeting, you must:
Introduce the problems and the critical and creative thinking problems you will use
Identify the workplace objectives, processes and resources that guide the use of critical and creative thinking in the workplace
Encourage the employees to use the critical and creative thinking models you articulated in Assessment Task 2 Part C (the online training).
Have each employee share their thoughts and suggestions.
Gain the views and opinions of others by listening and questioning
You must support the employees, answer any questions and ask the team questions to ensure that everyone in the group is participating in the activity.
Provide feedback to each participant on how they performed in the meeting.
At the end of the meeting, provide each participant with a copy of the "Critical and Creative Thinking Meeting Feedback Form" (Appendix B). Ask each participant to complete it and return it to you. Upload the completed forms to Connect
Once you have completed your meeting, upload your recording to Connect.
Part B – Evaluation and Continuous Improvements
Based on the feedback received and your observations, identify what additional support might be required by the team to use critical and creative thinking in the workplace.
Identify and justify two (2) recommendations for improvements in future learning arrangements according to relevant legislation and organisational policies
Once you have completed all the above tasks, please submit all required documents to Connect.
Video Recording of Part A Meeting OR a completed observation sheet completed by your Assessor
Two (2) completed surveys
Responses to Part B
Appendix A – Righteous Bean Policy
The Righteous Bean Mission, Vision and Value Statement
Mission, Vision and Value Statement
This statement is based on the name of the business.
'Righteous' means:
Acting in accord with integrity or moral law: free from guilt or sin
Morally right or justifiable: a righteous decision
Slang: Containing the best possible attributable qualities, genuine, excellent: Oh, man, that coffee was righteous!
Our Mission
Our mission is to equitably source exceptional coffees, roast them to perfection and promote ethical, sustainable fair trade products through our wholesaling operation and our vibrant organic cafe outlets while having minimum impact on the environment.
Our Vision
To live up to our name by:
providing ethical, sustainable and excellent products
making ethical business decisions
by treating every person who touches our business with kindness, integrity and respect
by being open, honest and transparent in our communication and work practices
by being authentic in everything we do
sharing our products with customers nationally through the sustainable growth of our business
minimising our impact on the environment while discharging our corporate social responsibility.
Our Values
Our name establishes the foundation for our company values, which are:
Integrity – Demonstrating integrity through ethical behaviour, ethical produce and treating our customers, suppliers and staff in an ethical manner.
Ethical decision making – Ensuring that all of our business decisions are ethically and morally justifiable. Ensuring that we consider how the decisions we make impact on the environment, and how those decisions impact the lives of the people who touch our business, being plantation workers, suppliers, customers and employees.
Authenticity – Being genuine. Doing what we say we will do. Being transparent, honest and real, with each other, and with our customers.
Staff Consultation Policy Purpose To establish the framework for staff consultation and the management of change at The Righteous Bean. Overview This policy has been developed to provide staff with an understanding and guidance on staff consultation and management of change protocols at The Righteous Bean. Scope This Policy and its Procedures apply to all staff at The Righteous Bean. Policy Statement The Righteous Bean values its staff and the contributions they can make towards the operation of the business and the service delivery to its customers. The Righteous Bean understands their workforce comes from a diverse social and cultural backgrounds that can contribute value to the organisation by the input of their different perspectives and experiences. The Righteous Bean believes staff have an active part to play in the decision making in the business that guides operational and service actions. The Righteous Bean is committed to engaging with staff to optimise their consultation with management and their engagement with the operation of the business. The Righteous Bean requires management to take an inclusive and democratic orientation to their duties. The Righteous Bean undertakes to pay for any time or cost are incurred in whatever consultation processes are agreed to by the staff. Procedures Staff have a right at any time to consult with management on any topic.Staff will decide the consultation process to be applied in the first instance (in accordance with the requirements identified above and below), and these will be reviewed and revised as necessary every 6 months.The method of consultation is at the discretion of the staff member – it may by telephone contact, an email, a face-to-face meeting or any other means deemed appropriate by the staff member. A Suggestion Box for anonymous contributions has been provided in the Staff Room.All issues raised and information contributed will be considered by the Supervisor and/or appropriate manager and the contributing staff member will be advised of the outcome of their notification by their Team Leader within 7 working days.Staff have the right to raise issues of concern, or present information of interest, at any daily Team Briefing session. Staff have the right to place any issues of concern or information of interest, onto the Agenda which is circulated to all staff 76 days in advance of the Team Meetings.Staff have the right to raise issues of concern, or present information of interest, at any Team Meeting where it will be noted in the Minutes of that Meeting.A 'Consultation' module is available for staff to take on The Righteous Bean intranet.If a staff member feels unable to raise an issue or concern as identified above they have the right to ask another staff member or the nominated Staff Representative to advocate on their behalf, or to group with other staff to make a group presentation of the matter.
Staff Code of Conduct
The Righteous Bean is committed to providing a level of service to its customers that demands a high standard of ethical behaviour at all times.
The PRINCIPLES that guide us here are:
Respect for each other and our customers.
Treat other people as you would like to be treated.
Respect other people's differences.
Strive to do the best job you can at all times.
Always keep learning new skills.
All staff at The Righteous Bean are expected to:
be ethical and honest in all business dealings
work to the best of their ability at all times
take reasonable steps to ensure there is adequate protection of confidential information
ensure the health and safety of colleagues and customers by reporting any matters that may threaten the health and safety of others or that may pose a risk of damage to property
report to work on time
notify their immediate supervisor of any work absences within 30 minutes of business opening:
café and retail staff should advise of absences 1 hour prior to the commencement of a shift wherever possible
ensure communication is maintained when unexpected and extended absences occur
provide accurate information about work history, qualifications and/or references
promote co-operation and mutual respect within the work team
voice ideas and suggestions that will increase the efficiency of organisational processes and procedures
be culturally sensitive and respect individual differences without judgement.
The Righteous Bean is an equal employment opportunity (EEO) organisation and aims to eliminate discrimination in our hiring and workplace. In line with the Anti-Discrimination Act 1977, the Righteous Bean does not tolerate any discrimination.
While working at The Righteous Bean, you must AVOID:
fighting, shouting, yelling or loud, rude and disruptive behaviour
gossip, unkind or malicious sarcasm, spiteful or snide remarks aimed at other workers, customers or any other individuals
behaviour of any kind that alarms or offends customers
damaging or neglecting company property in a way that leads to damage
stealing company property or the property of other staff
use of, or dealing in, alcohol or drugs while at work or on company property
gambling on company premises/vehicles or encouraging others to gamble
selling outside products to fellow staff members in a way that puts undue pressure on them, e.g. pyramid selling schemes
giving false information about your work history, qualifications or references
giving discounts to a customer without authorisation
sleeping or napping on the job
entering the premises without authorisation by using a key or code that you are not entitled to use
making a false claim for sick leave or worker's compensation
using company computers for non-business use
jokes or negative remarks that may offend
signing-on with a false time or signing on for another person.
The Righteous Bean expects co-operation from all employees in conducting themselves in a professional, ethical and socially acceptable manner of the highest standards.
Any employee in breach of this policy may be subject to disciplinary action, including termination.
Should an employee have doubts about any aspect of the Code of Conduct, they should seek clarification from the Business and HR Manager.
Appendix B
Critical and Creative Thinking Meeting Feedback Form
Facilitator
Date
Feedback given by
Please answer or tick the relevant box to record your answers to the following questions:
The session was effective in developing my critical and creative thinking knowledge and skills
Strongly disagree
Somewhat disagree
Somewhat agree
Agree
Strongly agree
Which part/s of the session did you find most useful?
In what situations will you be able to apply critical and creative thinking in the workplace?
What are you interested in learning more about?
What would you recommend for future sessions?
Any other comments

Get expert help for Develop critical and creative thinking and many more. 24X7 help, plag free solution. Order online now!