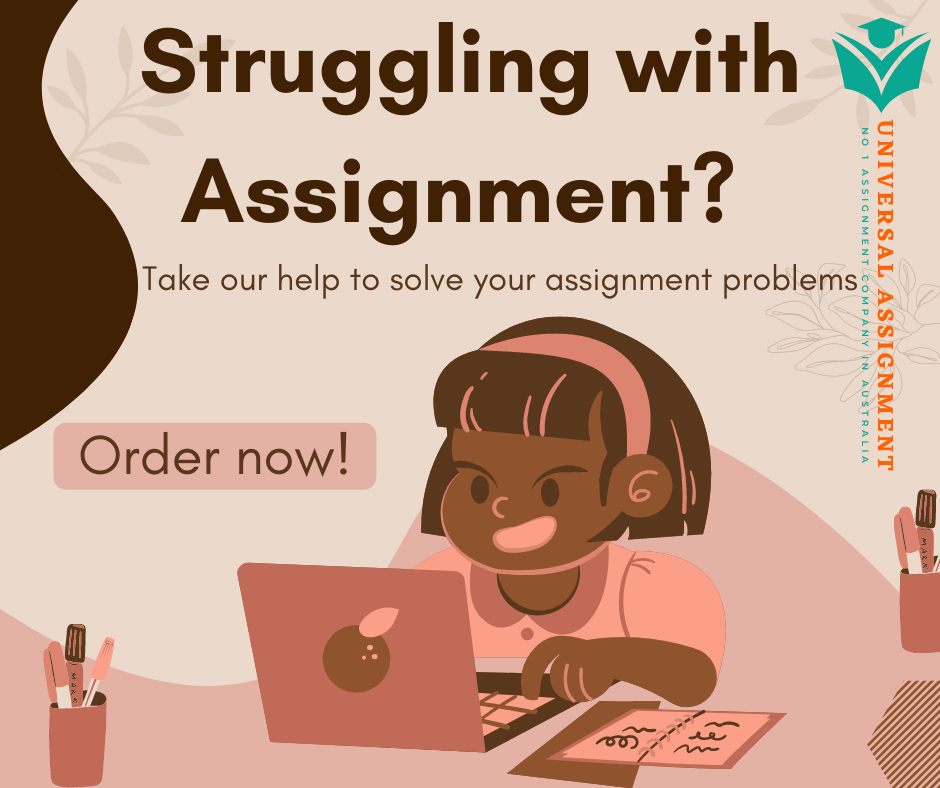 SEPHORA
Sephora is one of the emerging and well-known brands all over the world. LVMH purchased the multinational cosmetics chain nearly 30 years after it was established in 1969.
Along with that, it provides various brands like Gain, Makeup Forever, Cover FX, Stila, Becca, Smashbox, Glam Shimmer, The Balm Cosmetics, MUFE, Boscia, Burt's Bees, Klara Cosmetics, Dior, Estee Lauder, Clinique, Olive, Tom Ford Private Blend, Clarins, Givenchy, Shiseido, Dior, Estee Lauder, Clinique, Olive, Tom Ford Private Blend, Clarins, Givenchy, Shiseido, Shiseido, and many more. Because of its unrivaled selection of luxury brands, impartial service from professionals, immersive shopping experience, disruptive spirit, and relentless creativity, Sephora is widely respected as a beauty trailblazer. It provides cosmetics for both men and women considering all their likes and dislikes provide desired results with satisfaction. I suggest it because it has huge choices associated with items and is attractive. Along with that, it is spread all over the world and one of the leading brands in today's scenario. After a period of stagnation, the company has recovered in recent years.
Table of Contents
Introduction…………………………………………………………………………………………………………….
1. Describe the brand & why you like it……………………………………………………………………..
2. Why others like it ……………………………………………………………………………………………….
3. Identify competitor set…………………………………………………………………………………………
4. MarCommsAudit………………………………………………………………………..
5. Positioning Statement…………………………………………………………………..
6. Brand promise……………………………………………………… ………………….
7. Advertisements…………………………………………………………………………
8. Media consumption patterns…………………………………………………… …….
9. Conclusion…………………………………………………………………………….
10. Referencing……………………………………………………………………………
INTRODUCTION:
Since 1997, the luxury conglomerate LVMH has owned Sephora. The name Zipporah is derived from the Greek spelling of Zipporah, Moses' wife. Sephora is a wonderful place to shop for cosmetics and beauty items from several independent, high-end, and well-known brands.
Issues relating to company web pages remain largely unexplored. Along with that, it does various promotions through online platforms related to social media and digital marketing that help in gaining more people's interest in their site and stores. The most commonly used platform is their website where they show the comments and ratings associated with their products for a better experience for the customer. Even they organize perfect check-ups associated with their products to gain people's trust towards their products. (Hickey, 2019). The target audience is 25-35-year-old women who are outgoing and from the lower to upper-middle class. It has a product range of over 15000 items in its marketing mix
PART 1:
Describe the brand and why you like it?
Sephora is a personal care and beauty goods retailer based in France. Sephora sells beauty products such as makeup, skincare, body, scent, nail polish, beauty equipment, body lotions, and haircare from nearly 3,000 brands, as well as its private label, Sephora Line.
Sephora is a well-known brand and is liked by me because of its product quality and the services that they provide for the welfare of consumers. The reason behind choosing this brand is the evolving characteristic associated with it as it provides satisfactory results to customers through its fashionable and trending items. Sephora is also based on customer loyalty and creativity and is time-intensive to create innovative apparel innovations.
The business quickly achieved a top-level due to its high production quality, creative materials, and successful brand identity.
Why others like it:
Sephora is also based on customer loyalty and creativity and is time-intensive to create innovative apparel innovations. Customers are tired of the grab-bag nature of pharmacy cosmetics aisles and the ruthless product-pushing seen in conventional department stores, which Sephora acknowledges. ( Bălăşescu, 2019) The Sephora alternative has a more approachable and low-pressure shopping experience. It is majorly famous for Becca Shimmering Skin Perfector Pressed Highlighter, Cover FX Custom Cover Slips, NYX Conceal, Right, & Contour Palette, Stila Sparkle Waterproof Liquid Liner, Sephora Collection Pro Airbrush Blender.
(2) Identify its competitor set and who is the biggest threat and why?
Competitors are not only a threat but also a source of motivation for enterprises. Companies should benefit from and avoid the benefits and drawbacks of their rivals. Sephora often asks its workers to keep an eye on their rivals and keep track of their promotional events. To survive in business, you must be mindful of your rivals. Sephora has a lot of competition in China, and there are a lot of different kinds of beauty shops.
Sephora has a lot of competition in China, and there are a lot of different kinds of beauty shops.
(3) MarComms Audit
According to Mintel's 2018 post, "World Color Cosmetics Revenues more than US$48 billion as Mintel Identifies 4 Growth Areas," the cosmetics industry is more competitive than ever before, with an estimated net worth of US$48.3 billion. (Hickey, 2019)
It spans six main research areas: health technology, AI and robots, dark web and chatbots, smartphone and social, in-store technology, and legacy technology.
Health technology: The transforming healthcare environment, fuelled by technical developments and regulatory changes, necessitates a marketing strategy as it transitions from a sector that delivered episodic and reactive patient care to one that relies on constant and pragmatic evaluations, from reimbursement-based to evidence-based medicine, from the rewarding amount to rewarding efficiency, and from being a supplier to being a user.
Robotics and AI: . We need continuously updated insights into the best approaches to exploit big data and advanced analytics capabilities because AI and machine learning strategies are just as strong as the training data and models that support them. (Grewal et al., 2020) Personalization techniques may benefit from other innovations, such as integrating data obtained from kitchen equipment, robotic assistants, and other channels into new marketing initiatives.
Chat Box and Dark web: From a business perspective, companies must strike a balance between meeting customers' privacy issues and still leveraging their data to provide customized goods and services. Many users are unsure of the true value of their data, so they give it up for free, and those who are aware of the value of their data can trade anonymity for targeted offers if they believe the marketer.
Social and smartphone: Mobile phones are used by users to connect with corporations and on social media, and studies show that feedback left on a mobile device is viewed differently than comments left on a screen. Consumer behavior can be affected by both social media notifications and consumer feedback, but it's important to compare the two and pinpoint
Retail Technology: The retail and service sectors have now introduced some genuinely cutting-edge in-store and online technology to better serve their clients, whether by streamlining the buying experience or supporting customers as they proceed through each step of their consumer journey.
Legacy of technologies: When consuming a product or service, legacy companies often fail to consider and understand a core aspect of modern customers: they have in-use information. As a result, the authors suggest that the company adopt a digital market orientation, in which it uses digital intelligence to channel product in-use information to expand customer experiences on dimensions that customers trust.
Analysis of Sephora checkout can be done through below described flow:
Shopping on Sephora.ca is made better with the Sephora shopping basket. Sephora.ca's Checkout is a four-step process that caters to the needs of its customers. To start, log in to your account and then enter your delivery details. After that, go over your shopping cart and choose your favorite payment option. Although Sephora's website's speed and usability make this approach more convenient for customers, it does not appear to be a major differentiator in this area. Users can sign up, log, monitor their orders, or find a shop by clicking the top right portion of the main landing page. Shoppers, on the other hand, have a "find a store" feature buried at the bottom of their website, making it difficult for shoppers to find.
Positioning Statement:
Sephora is described as a label that fits in between a run-of-the-mill drugstore and a high-end department store. It helps shoppers to casually shop without being interrupted by experts in a retail store and a more opulent environment than the drugstore aisles. Sephora has established itself as the leading beauty authority in the world of high-end makeup and perfumes. ( Câmara, 2013) "The Beauty Authority" used to be Sephora's marketing tagline, and it still holds for many customers. The brand is known for not only selling a wide range of high-end cosmetics but also for being an expert on which patterns to be famous in the coming season.
"We believe beauty is for an individual to identify and for us to celebrate," is Sephora's mission statement. We help and inspire each other in making brave beauty—and life—choices. Our mission is to empower people to be fearless." Sephora's mission describes many of the important tasks that the organization carries out, especially for its clients.
The company's focus on what its customers gain from it shows how important customer service is to it. This mission statement contains the following elements: Improving life, Together, we're celebrating and embracing elegance, Encourage people to be brave. Passion, creativity, expertise, balance, fairness for others, teamwork, and initiative are among Sephora's core values. The following are the elements that derive from this statement: Balance of Passion, Balance of Passion, All Teamwork Initiatives Should Be Respected.
Advertisements :
As we all know that Sephora is such a big brand and for advertising their products, they use various online platforms from Television to various social media platforms that encourage people to buy their products and help a brand in creating a big and good image.
The best effect of social media marketing is that you enter, communicate with, and respond quickly to your target audience. Facebook networking is an ideal way to determine the competitiveness of your social media accounts.
Maybe the most valuable part of Sephora is that it can connect with consumers online. You use your online outlets to address questions, post pictures of your supporters, and keep you up-to-date with new items.
Along that various companies are now creating their image through advertisement as it is a very easy way to inform people regarding your products and selling them.
First, we will start with the Television that how it helps Adidas to increase its market value.
As the above photos show the advertisement glimpse along that is advertising a big brand "SEPHORA".
Sephora do advertisement of their products through social media and gain the interest of people through well-known sponsors and it can be explained through the below photos:
These photos show how these stars are advertising Sephora products on social media platforms such as Facebook and Instagram. They are mostly used by people and can easily gain people's interest.
CONCLUSION:
Here a brief information about every aspect of Sephora is explained. Its products and their values are explained by introducing its history. Along with that, its market communication audit and competitor's information are gathered out from various resources and written here for a better understanding of the reader. A workflow of advertising and marketing is explained through various examples. A brief analysis is done on Sephora for a better understanding.
REFERENCES:
Bălăşescu, S. (2019). Methods of assessing the image of cosmetics industry retailers. Bulletin of the Transilvania University of Brasov. Economic Sciences. Series V, 12(1), 15-22.
Câmara, L. G. D. (2013). Make Sephora a love brand for the younger segment (Doctoral dissertation).
Grewal, D., Hulland, J., Kopalle, P. K., & Karahanna, E. (2020). The future of technology and marketing: a multidisciplinary perspective.
Hickey, T. (2019). What Packaging Designs and Marketing Strategies Are Common to High-End Cosmetic Brands Sold in Stores, Such as Sephora?. The Journal of Purdue Undergraduate Research, 9(1), 41.

Get the complete solution for Assessment 1 – Your Favourite Brand: Developing Marcomms and many more. Plag free solution, 100% safe. Order online Now!