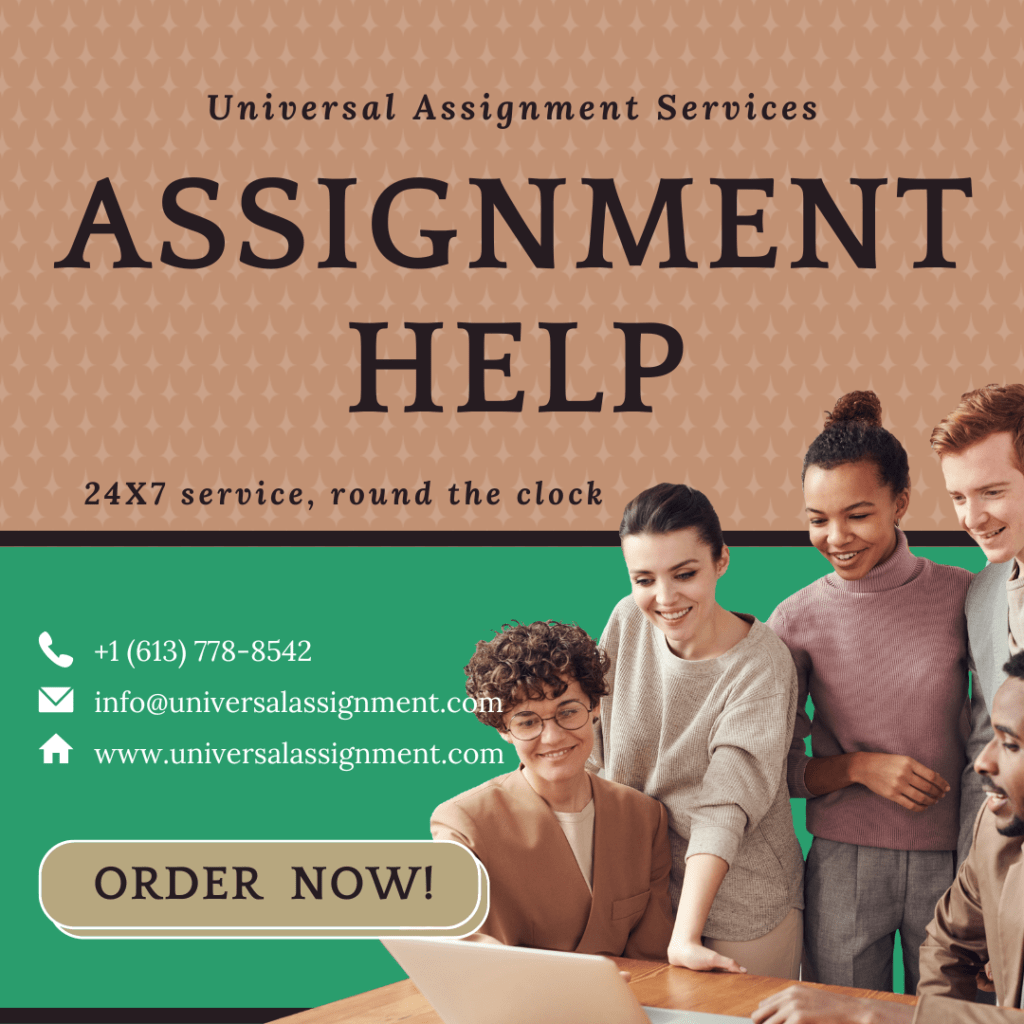 TOPIC: Evaluating the effectiveness of performance management
Name of the Student:
Name of the University:
PART A
Introduction
An increase in global competition has raised concern for all organizations to maintain and develop highly skilled employees for the sake of sustenance in the international market. The competition brings challenges that require the organizations to raise their bar in terms of improved quality and level of performance management as well as improvement in the human resource function. Both the terms are linked to each other due to a plethora of reasons, one of which is, employee appraisal or performance appraisal, which is a key function of HRM (human resource management) and human resource development. Performance management is defined as a method for recognizing, measuring, and developing the performances of the individuals and the teams within an organization and aligning them to the visions and goals of the organization. Thus, it can be said that it is closely linked with human resource development and planning and plays a major role in the success of any project or process. Performance management plays an integral role in ensuring the development of employees to develop skills and make them future-ready. This paper will entail a discussion on performance management and how it is linked to the function of human resource, the main driver of the performance management, which is performance appraisal, evaluation of employee performance and how it can be effectively managed to produce desired outcomes or results, benefiting the organization.
Parameters of Performance Management (PM)
Understanding PM systems: An employee is the foundation stone of the company. Factors that impact the growth and development of a company, evaluated by the company's financial growth, revenue generation, ROA (return on average assets) is based on employee skills and utilization. For the success of an organization, its employees must increase a sense of engagement and ownership (Korschun, Bhattacharya, & Swain, 2014). A study conducted by Fallon, (2015); Cooper-Thomas et al, (2014); Pendleton and Robinson, (2015), revealed factors which caused increased employee turnover and they were, "lack of resources and opportunities for development, partial bosses, work performances, lack of trust and shared ownership." Whereas, organizations in which there is a high level of employee satisfaction, create a "high customer loyalty base (Pun & Nathai-Balkissoon, 2011)." The researchers Rock & Jones, (2015) argued that change in the PM systems is essential with the changing dynamics of employee and organization relationships. In their research, it was found that big companies and global leaders such as Adobe, GE as well as Deloitte, re-oriented their PM systems away from annual performance ratings, and annual goals which pitted the employees against one another, towards a more sustainable performance management system which encompasses on achieving short-term goals and employee engagement with the managers. This paradigm shift has been led by changes like operations which in the global age, requires more of a team-based approach instead of single-handed operations and competitions. Thus, PM is not an annual evaluation process but a continuous process of employee engagement and development.
Self-motivation: The theory of Self-determination of SDT states that an employee's mental state of mind and the level of job satisfaction are the key motivating factors that are linked to their level of performance and their productivity within an organization. Many researchers believe that effective performance management must put a great emphasis on goal setting techniques. Lack of alignment of the goals of the employee with the goals of the organization occurs. It is because management has failed to widen the employee's vision to see the bigger picture. From the management, the decision-making processes of the company do not affect those who are at the bottom level. The vision and mission of the company or an organization have not ignited the spirits of each individual to work for achieving similar goals and objectives which the organization holds. The employee is narrowed to only on self-performance and the annual ritual of appraisals. This undermines the potential of the contribution of an employee for expanding their horizon and develop new skills. It is only when the goals of all the employees are aligned with the goal of an organization, will the performance system be able to effectively leverage human potential. Thus, an organization must focus on giving a cause to their actions and inspire people to work for them. It was tremendously problematic to give a general meaning of inspiration given the way that it incorporates various factors and measurements. Fundamentally, inspiration can be considered as the driving variable which urges a person to participate in a movement, put exertion, contribute time, and continue the activities for a significant stretch (Botvinick and Braver, 2015). Along these lines, inspiration can be seen as a mental develop stimulating interest and consolation in one to participate in an activity with a positive methodology in a drawn-out way. Explaining on this build, Turner (2017) has proposed that inspiration comprises of various inherent and extraneous components that would drive a person to create, execute, direct, and support a particular sort of constructive conduct to participate in and complete a movement suitably. Associating this factor to the expert or work environment spaces, this can be expressed that inspiration is the factor which would give a desire to people to attempt an undertaking, stick to the expert duties, and put broad endeavors for an extensive period with the goal that objectives can keep on being accomplished (Murayama, 2018). This factor would empower or rouse an expert colossally and hence, the chance of the objectives being accomplished just as the expert having work fulfillment would be improved. Besides, such empowering perspectives and agreeable measurements will additionally rouse the experts to have a more elevated level of inspiration to do their obligations regarding a significant period later on (Wingerden and Stoep, 2018). With specific respect to the field of information technology in companies like Huawei in which the duties and employment jobs of the experts are progressively confounded, this is noteworthy that they stay inspired so understudies are furnished with a fitting learning experience to accomplish the ideal learning results. In this manner, an educator with an elevated level of inspiration will have the option to show the understudies in a suitable way for an extensive stretch and therefore, the practicality of the instructive results will be improved. Then again, the absence of inspiration in experts would forestall or shun them completely captivating in the exercises or employment obligations; therefore, the viability of their activities just as the standard of the results of their activities will be influenced in a negative way (Turner, 2017). On the off chance that the situation including these technical experts is considered in this unique situation, this can be expressed that if the instructors lose their inspiration, they won't have the option to give themselves to their encouraging obligations and activities at the level that is normal from them. Along these lines, not just the understudies won't have the option to get a standard degree of training, yet besides the feeling of self-viability in the educators, just as their activity fulfillment, will be contrarily influenced. In the end, these experts may think that it's hard to adapt up to the employments and this can lead them to build up an inclination to leave their calling. Along these lines, inspiration is a noteworthy factor for all the experts including the advanced education understudies.
Employee satisfaction: It is vital for the development of an employee that he or she must be content with all the basic needs such as the sense of accomplishment, opportunities to develop competency skills; autonomy, and also a strong sense of belonging. Fulfillment of such needs leads to emotional stability in the employees and an employee with emotional stability will be engaged within the organization and work towards contributing in profit of the company. Work satisfiers are the parts of work that are natural for the representative and would in general advance sentiments of joy in the specialist. The disappointed were those parts of work that are outward and centered around the nature of the work. One can presumably find a couple of continua present: the first includes the variables that caused fulfillment or absence of fulfillment and a subsequent which included elements that caused disappointment or a state of no disappointment (Herzberg, 1959). Questionable outcomes come out when we investigations employment fulfillment of the open versus private part. Diaz-Serrano and Cabral Vieira fined that open segment laborers are more fulfilled than a private part specialist (Diaz-Serrano, 2005). On the contrary case, open workers are progressively happy with employer stability, while private representatives securing this sort of position (Ghinetti, 2007). Activity mentalities are a ground-breaking power and are practically identified with the efficiency, steadiness, and modification of the modern working power. Additionally, the beneficial outcomes of high perspectives are more powerful than the negative impacts of low mentalities.
Payroll and benefits: An organization's well-being must provide good remuneration for their skills as per the market criteria. It is also necessary for the organization to retain its employees if it is faced with challenges of increased attrition due to their compensation scheme. It is the employee compensation structure benefits plan which keeps the employees interested in continuing to put in the efforts for the company they are working for. As per Purcell, (2014), "The behavior of disengaged workers contributes to poor corporate financial performance." Employees who exhibit traits of disengagement do not have a good impact on their team and are a negative influence. These are the basic human needs; it makes the employee feel valued and recognized for his accomplishments. According to researchers (McDaniel, Ngaia, & Leonard, (2015), "employee feedback and recognition have a direct relationship with employee performance." It offers long term retention of the employee and improves the operating margins of the organization This contributes to an increased level of engagement of the employee and keep them motivated to achieve their targets. On the contrary, feelings of uncertainty; indifference, and decreased benefits lead to increase turn-over of the employees. Another researcher underpinned the fact that when the needs of the employees are met in regards to the competency, rewards and recognition, fair compensations, it helps in increasing self-motivation and efficacy of the employee (Abel, 2013). Hence, it ensures increased productivity and optimal utilization of the resources of an organization.
For improving organizational performance, the company must work on establishing performance metrics and dynamic tension. "Dynamic tension is the interdependency of the performance metrics utilized in short and long-term incentive plans, or how they work together to create short- and midterm incentive dynamics that drive long-term sustainable results (Western Independent Bankers, 2014)". Also, the organizational growth and development can be impacted by, "1) mergers, 2) increased capital requirements, 3) increase demand for new or change in technology, and 4) margin pressures (Western Independent Bankers, 2014)". Merges cause a lot of changes in the operations and the processes within companies, such as it may change compensation plans, cause a change in positions or job responsibilities, all of this may lead to stress and dissatisfaction in the employee and increase employee turnover.
The re-enforcement theory suggests that "a response followed by a reward is more likely to recur in the future." The theory emphasizes the fact that a level of employee performance leads to many other high-level performances when rewarded with a monetary benefit (Wang, 2013). Planning of employee remuneration and benefits is undertaken by corporate governance, such as the CEOs, and is conducted based on various frameworks. The frameworks include an "executive remuneration framework" usually used for deciding the compensation of the managers, "pay for performance framework" which is used for the majority of the employees. In the case of increased disparity in the compensation structure of employees may give birth to conflicting interests and generate a negative outcome. This will impact the performance of the employee as well as the organization in the long run (Aslam et al, 2016).
Pieces of training and development: An organization needs to keep upskilling their employees based on the changes perceived in the market. It must ensure that the employees are well-trained and skilled in the new work dynamics and up breast with the latest technological advancements. It not only encourages the staff to reach their optimal potential but also encourages them to increase their value within an organization. Thus, an organization must opportunities to its employees to grow within the organization, instead of hiring a new resource and spending capital on training a new one. Thus, saving recruitment cost and offering value creation and improved profit (Armstrong et al., 2016; Brick, 2012). The main reason which acts as a motivating factor for the employee to engage in new activities and to risk into new areas of development is having a trustworthy relationship with the management (Mahmudi, & Nurhayati, 2015). It is when an employee can trust the senior manager in the organization with their journey in growth and development and for future security, the employee is open to take the challenge and learn new tasks and responsibilities. This is to say that the organization must have managers and senior people as effective leaders, who can motivate and teach the teammates to develop new skills and provide efficient pieces of training that will help them in their career path.
Conclusion
An employee is the most valuable reserve of an organization. Thus, organizational leaders should look into increasing the potential of the employees to gain more profits. The organization should be able to meet the employee's competency, cultural, financial as well as developmental needs. Effective goal setting has a vital role to play in aligning the goals of the company with that of its employees, by broadening their horizons and developing skills. effective performance management must put a great emphasis on goal setting techniques. Lack of alignment of the goals of the employee with the goals of the organization occurs. It is because management has failed to widen the employee's vision to see the bigger picture. From the management, the decision-making processes of the company do not affect those who are at the bottom level. The vision and mission of the company or an organization have not ignited the spirits of each individual to work for achieving similar goals and objectives which the organization holds. Thus, an organization must focus on giving a cause to their actions and inspire people to work for them. It was tremendously problematic to give a general meaning of inspiration given the way that it incorporates various factors and measurements. Fundamentally, inspiration can be considered as the driving variable which urges a person to participate in a movement, put exertion, contribute time, and continue the activities for a significant stretch.
PART B
Critical Analysis based on Part A:Evaluating the effectiveness of performance management.
Introduction: The main aim of this paper is to critically appraise the learnings established in part A of the assignment. This paper highlights the sympathetic relationship between employee performance and organizational performance. The various themes discussed in part A constitute, efficacy, and evaluation of performance management systems. Factors that contribute to the development and growth of an employee within an organization are employee motivation, satisfaction, compensation, various training, and developments. This analysis is based on the scenario of the previous employer, where I worked as a sales team manager. The key role and responsibilities were to manage a team of 15 employees, engaging in negotiations with the company stakeholders, and to train the employees for the new project, being undertaken by our organization. The details of implementing effective project management strategies include goal setting techniques, developing new skills, training and educating the team members, defining key performance areas, collaborative effort, and leadership qualities to help the employees to learn a new skill and deliver profitable outcomes. The role of human resource development is deeply connected with performance management or employee management as both exhibit an employee-centered approach, and provide developmental support and management to design, operationalize, and evaluate such systems.
The organizational policies require planning to successfully reach the desired outcome or target profit. This requires the skill of adequate goal setting. The goal-setting reflects the organization's plans, responsibilities as well as accountabilities (Sull & Sull, 2018). Therefore, they must be based on the principles of clarity, challenge, commitment, feedback, and task complexity. Hence the organization encourages working on developing SMART goals that exhibit these five principles. The team members must be trained to manage their work by SMART goal setting. A coaching session must be provided to the team members to learn how to prioritize their tasks in a SMART way, which is a Significant, Meaningful, Attainable, Relevant, and Timely manner. This approach can be used for developing both personal as well as team goals.
It is important to differentiate the personal goals from the goal of the organization, which are reflected in the team goals. As a sales team lead, my personal goal would include the career growth which I want to achieve and the education which I desire to attain professional growth and development. The personal goal setting will enhance the personal skill and development which will ultimately benefit the organization. The team goal, on the other hand, is purely focused on the success of the team and their efforts. The success and development of teams directly contribute to the growth of the organization (Nikitin & Kulchytskyy, 2018).
According to the various organizational cultures and operations use 'key performance indicators' for measuring the performance of the individuals as well as the progress and performance of an organization towards the attainment of goals and business objectives. KPI's can, and should be, established to measure all aspects of the organization. Strengths and weaknesses influence the work plan in a positive way, such as effective communication and leadership skills will ensure that the quality of the service leads to the highest customer satisfaction. On the other hand, focusing on the weaknesses, taking pressure of the deadlines would hamper the ineffective execution of the work plan.
The following activities helped in the enhancement of the work goals in order of prioritization:
Providing buddy training to the staff via senior staff members to enhance learning and equip the individual with knowledge as well as its application in the practical realms.
Providing training to the employees on how to deal with different types of customers. Teaching the staff, a polished way of communication. For instance, teaching them ways to politely greet the customer. The staff must be trained to approach the task with customer centeredness. The feedback of the customers must be shared with the staff members so that they can learn and improvise their work accordingly.
It is important to teach the members adequate time management skills to increase their capacity to deliver their tasks as per the scheduled timelines. It is the most vital component of a successful organization. Clear desk-policy must be implemented for helping the team members to declutter their minds and create space for creative thoughts to flow and manage their work effectively.
The team members must be trained to manage their work by SMART goal setting. A coaching session must be provided to the team members to learn how to prioritize their tasks in a SMART way, which is a Significant, Meaningful, Attainable, Relevant, and Timely manner.
Delegation of tasks. It is crucial to understand that the tasks should be assigned effectively within the team to ensure that there is no overlapping of deadlines and that the task if furnished within the given time frame. (Refer to Appendices A and B)
Creating a work-life balance: No established definition of work-life balance has been presented in the literature. Balance can be attained by varied means. For some individuals balancing the responsibility of caring for their children along with work is an example of attaining work-life balance, whereas, on the other hand, having enough time for personal or leisure activities, may also define work-life balance in other individuals (Alrowwad et al., 2018).
According to Berdnikova et al., (2020), However, implementation of proper, work-life balance policies can contribute to resilience for the employees and aid them in achieving a balance between work and personal obligations. Additionally, many factors can offer a similar resilience through the implantation of certain organizational policies, raising awareness of the need for attaining a healthy work-life balance, which is critical in today's age (Gálvez, Tirado & Martínez, 2020). The following ways helped in maintaining adequate work-life balance:
Having realistic expectations of time frames about the completion of the tasks.
Utilizing time effectively.
Compartmentalization- categorizing time into "must do, important and not so important category"
Minimizing stress by refraining from over-commitment
Effective Leadership
The success of any organization is dependent on its leaders, who are good managers, team players, and good communicators. The quality of leadership is a pre-requisite for any individual who aspires to be successful and has a positive impact on the surrounding work environment. A true leader has a goal or a vision that allows an individual to develop the capacity to attain the qualities required in achieving the desired goal. As I was appointed as a new team leader for a growing organization based on my previous experience, I encountered a plethora of challenges in managing a team of 15 members of variate backgrounds in terms of culture and ethnicity. The 2 sides of the challenge which I was faced with were, first- I was new to the role of a team leader and the responsibilities to be fulfilled in the designated role were completely new for me. Secondly- I wanted the people to like me as their new team lead, thus my focus was not in the right place and direction. I quickly learned that this way of managing the members where most of my focus was on pleasing them and my supervisor was not helping either of the teams and that I was in trouble.
There are 8 theories of leadership namely, Great man, situational, behavioral, relational, contingency, participative, trait, and management leaderships (Deshwal & Ali, 2020). In my case, I approached the situation with two main theories of leadership which are, "Behavioural Theory" and the "Trait Theory". The former one is based on the belief that great leaders are not born but are made over some time with experiences (Bratton, 2020). This theory focuses on actions and not the mental abilities or the IQ of an individual to become a leader. As per this theory an individual can be taught and imbibe certain behaviors to inculcate the characteristics of a good leader. My supervisor had a very good experience as he worked for the organization for over 12 years and gave me the same piece the advice that leadership is an attitude. It is not an inherent quality but it is a process that takes time. I learned that leadership is not an inherent quality but it is a time taking process which requires inculcating empathy and understanding of people, having effective communication within the team members or other stakeholders of the project or business, goal setting, team bonding, good listening, all of which are attributes of a good leader (Sims, Hewitt & Harris, 2015). With this approach, I began to start communicating with the team members with integrity and honesty and encouraged the same withing the team. I welcomed their ideas and provided constructive criticism wherever required. This not only enabled me to earn respect in the eyes of my team members but also improved productivity and established better communication and development of good interpersonal skills. Challenges relating to day to day communication are the absence of self-confidence in the expression of one's inner feelings and issued directly to the people (Sharma, 2019; Sims, Hewitt & Harris, 2015). The major challenge is to make an effort to go beyond my style of communication, to unlearn the old or previous redundant methods, and look forward to improvising the ways to connect with each member of the team. One must be able to deploy different communication styles according to the style of the person with which the communication has to take place. Communicating in the other person's style helps in forming a better rapport and also makes it easy to understand the topic. Effective communication is a fool-proof manner to get the task done correctly for the first time. This alteration is important in scenarios such as teacher and was applicable in my situation as well. It is vital for a leader to develop a clear idea for the worker and re-iteration it often so that they have a fixed focus; it is of paramount importance so that the teamwork is encouraged instead of an individualistic work attitude. Therefore, I started forming team goals, instead of individual goals (Sims, Hewitt & Harris, 2015). As per the "behavioral theory," I learned few characteristics from self-help and books on management from top-notch business managers on how to be motivated and how to keep my team members motivated which helped them to a great extent to not only achieve the given targets but also to often push and exceed their targets. The former ensures that there are no barriers among the staff and the leader. It brings openness and willingness for change among the people (Kaluza et al, 2020). Following the advice of my superior, I learned how to effectively get the work done healthily and also to develop more leaders within the team. Everyone in the team is motivated to work not only for the individual gain but as a team focusing on the main goal.
The "Trait Theory" emphasized on the assumption that leadership skill is inherited into an individual's personality. Traits such as good self-confidence, being extrovert or out-spoken, conscientiousness, and having emotional intelligence are what an individual possesses in their personality as they grow up depending on the type of exposure and upbringing. It is tied to the "Great man theory of leadership" which was first proposed in the 1800s by Thomas Carlyle (Bratton, 2020). The Trait theory implies that these traits are a part of an individual's blueprint. It is a part of their mental make-up formed in childhood. It may vary in individuals. It focuses on identifying the personality type of an individual to be suitable for the job or a position. In the case scenario, this theory could only be implemented for a certain period, in dealing with the challenges such as conducting meetings and helping the team with my intellectual attributes with the given tasks, however, it did not help me learn the ways to encourage selfless participation from the members and ignite team spirit. It also did not provide solutions to deal with different situations as it did not encourage learning via experiments (Anderson et al, 2017). It neglects the whole context of leadership, which is to build more leaders in the team. The trait theory focuses on trait variables and is purely performance-based, rather than based on opportunities. As human beings, all the followers have different life experiences, abilities, role perception, emotional and intellectual needs which affect the process of leadership and the outcome. Thus, the parameter of developing leadership is not based on individualistic traits. This type of leadership does not allow a healthy growing atmosphere for a company where the individuals come to enroll their skills or further their careers. Furthermore, the societal and environmental, class, gender, race, and other factors on which the psychosocial bent of leadership a human being is based on is still under-researched. It may not be wrong to state that an individual grown up with such superior traits may fail as a leader as compared to the one who has imbibed the skill of leadership by learning on the journey (Silvestri & Veltri, 2020; Sims, Hewitt & Harris, 2015). With this theory, it is also difficult to explain, "how some people are in not leaders despite possessing these traits?". On the other hand, it can be noticed that the opposite of that is true. Many people evolve to attain these traits and become effective leaders. It is due to this fact there are many books on "how to become an effective leader" and many leadership books have flooded the markets and the internet (Ghosh, Kansal & Sundresh, 2020)." Few aspects of this theory are the relatable innate ability to make good or bad decisions; eagerness in accepting responsibilities; creativity; assertiveness; emotional stability which is all subjective to situational crisis and demands. This kind of approach implies that an introvert individual cannot be a leader. It causes a divide and shortage of opportunities in the organizations by reducing or limiting their chances of growth on the up to the top management ladder in the hierarchy of the organization. It is, therefore, ineffective in the majority of the cases and provides unfruitful results (Nawaz, & Khan 2016).
Conclusion
Performance management is a major component of the human resource management, as both exhibit an employee-centered approach and offer growth and development to the employees, by upskilling their talent to meet the needs of the organization and to sustain in the challenging global market. From the above study, it is perceived that there has been a paradigm shift in the various performance management system, given the challenges faced by all the organizations to acquire and retain the best human resource and honing their skills for the benefit of the organization. It is understood, that goal setting, impactful leadership qualities, improved compensation plans, providing training programs to the employees generate employee satisfaction and yields greater productivity, which benefits the organization. The organization must make efforts to raise the bar of the employees by investing in their development and growth.
APPENDICES:
A
Activity
Description
Goal/s
KPIs
Time frame
Person Responsible
Ensure the quality of delivery of product and services
Focusing on Customer satisfaction
100 %
Surveys
2 hours
Human resource manager
Motivate team members and encourage collaborative efforts
Meet the target sales profit
$30,000 revenue
Financial outcome
1 year
Sales Manager and Sales team
B
Activity
Description
Goal/s
KPIs
Time frame
Person Responsible
Efficient allocation or delegation of task
Work delegation
Focusing on adhering to deadlines
Deadlines are met
Daily tasks
Team leader
Team building activities/informal meetings
Increased motivation
Increased outcome or productivity
Review assessments based on performance
Every quarterly
Manager
References:
Abel, M. (2013). The social and financial benefits of developing employee satisfaction. International Journal of Management & Information Systems, 17, 83-88. doi:10.19030/ijmis.v17i2.7711
Adelman, K. (2012). Promoting employee voice and upward communication in healthcare: The CEO influence. Journal of Healthcare Management, 57, 133-148. Retrieved from https://ache.org/
Alrowwad, A. A., Obeidat, D., Yousef, B., Al-Khateeb, A., & Masa'deh, R. E. (2018). The Role of Work/Life Balance and Motivational Drivers of Employee Engagement on the Relationship Between Talent Management and Organization Performance: A Developing Country Perspective. Modern Applied Science, 12(11).
Anderson, H. J., Baur, J. E., Griffith, J. A., & Buckley, M. R. (2017). What works for you may not work for (Gen) Me: Limitations of present leadership theories for the new generation. The Leadership Quarterly, 28(1), 245-260.
Armstrong, D., Shakespeare-Finch, J., & Shochet, I. (2016). Organizational belongingness mediates the relationship between sources of stress and posttrauma outcomes in firefighters. Psychological Trauma: Theory, Research, Practice, and Policy, 8, 145-165. doi:10.1037/tra0000083
Aslam, E., Haron, R., & Tahir, M. N. (2019). How director remuneration impacts firm performance: An empirical analysis of executive director remuneration in Pakistan. Borsa Istanbul Review.
Bachmann, B. (2017). Ethical leadership in organizations. Concepts and Implementation. Chem, Switzerland: Springer, Int. Publishing.
Berdnikova, L. F., Mikhalenok, N. O., Frolova, V. A., Sukhacheva, V. V., & Krivtsov, A. I. (2020). Human Resource Management System Development at Smart University. In Smart Education and e-Learning 2020 (pp. 327-337). Springer, Singapore.
Brown, T. C., O'Kane, P., Mazumdar, B., & McCracken, M. (2019). Performance management: A scoping review of the literature and an agenda for future research. Human Resource Development Review, 18(1), 47-82.
Bratton, J. (Ed.). (2020). Organizational leadership. SAGE Publications Limited, USA.
Brick, W. P. (2012, December 14). Employee recognition programs critical to workplace culture. The Public Manager. Retrieved from https://www.td.org/
Cooper-Thomas, H. D., Paterson, N. L., Stadler, M. J., & Saks, A. M. (2014). The relative importance of proactive behaviors and outcomes for predicting newcomer learning, well-being, and work engagement. Journal of Vocational Behavior, 84, 318-331. doi:10.1016/j.jvb.2014.02.007
Deshwal, V., & Ali, M. A. (2020). A Systematic Review of Various Leadership Theories. Journal of Commerce, 8(1), 38-43.
Fallon, N. (2015, May 3). Four common communication failures (and how to fix them). Business News Daily. Retrieved from http://www.businessnewsdaily.com/7954- business-communication-failures.html
Farndale, E., & Murrer, I. (2015). Job resources and employee engagement: A crossnational study. Journal of Managerial Psychology, 30, 610-626. doi:10.1108/jmp09-2013-0318
Gálvez, A., Tirado, F., & Martínez, M. J. (2020). Work–Life Balance, Organizations and Social Sustainability: Analyzing Female Telework in Spain. Sustainability, 12(9), 3567.
Ghosh, P. K., Kansal, B. B., & Sundresh, G. S. (2020). Unit-18 Leadership. IGNOU.
Gray, S. E., Sheehan, L. R., Lane, T. J., Jetha, A., & Collie, A. (2019). Concerns About Claiming, Postclaim Support, and Return to Work Planning: The Workplace's Impact on Return to Work. Journal of occupational and environmental medicine, 61(4), e139-e145.
Hynes, G. E. (2012). Improving employees' interpersonal communication competencies: A qualitative study. Business Communication Quarterly, 75, 466-475. doi:10.1177/1080569912458965
Kaluza, A. J., Boer, D., Buengeler, C., & van Dick, R. (2020). Leadership behaviour and leader self-reported well-being: A review, integration and meta-analytic examination. Work & Stress, 34(1), 34-56.
Karkoulian, S., Mukaddam, W., McCarthy, R., & Messarra, L. C. (2013). Job insecurity: A whirlpool of chronic powerlessness. Education Business and Society, 6, 55-70. doi:10.1108/17537981311314727
Kent, P., Kercher, K., & Routledge, J. (2018). Remuneration committees, shareholder dissent on CEO pay and the CEO pay–performance link. Accounting & Finance, 58(2), 445-475.
Kerman, B., Freundlich, M., Lee, J. M., & Brenner, E. (2012). Learning while doing in the human services: Becoming a learning organization through organizational change. Administration in Social Work, 36, 234-257. doi:10.1080/03643107.2011.573061
Korschun, D., Bhattacharya, C. B., & Swain, S. D. (2014). Corporate social responsibility, customer orientation, and the job performance of frontline employees. Journal of Marketing, 78, 20-37. doi:10.1059/jm.11.0245
Lehtinen, J., Aaltonen, K., & Rajala, R. (2019). Stakeholder management in complex product systems: Practices and rationales for engagement and disengagement. Industrial marketing management, 79, 58-70.
Mahmudi, B., & Nurhayati, E. (2015). The influence of board governance characteristics on intellectual capital performance (empirical study on listed banks in BEI 2008-2012). Review of Integrative Business and Economics Research, 4(1), 417.
Mansoor, A. S., & Ahmad, M. (2020). The Role of Social Media Use in Social Coordination among Relief Local Organizations during Response to Humanitarian Crisis in Yemen. Malaysian Journal of Media Studies, 22(1), 51-68.
McDaniel, K. R., Ngaia, F., & Leonard, K. M. (2015). Does competency matter? Competency as a factor in workplace bullying. Journal of Managerial Psychology, 30, 597-609. doi:10.1108/jmp-02-2013-0046
Mitchell, R. K., Lee, J. H., & Agle, B. R. (2017). Stakeholder Prioritization Work: The Role of Stakeholder Salience in Stakeholder Research', Stakeholder Management (Business and Society 360, Volume 1).
Monem, R., & Ng, C. (2013). Australia's 'two-strikes' rule and the pay-performance link: Are shareholders judicious?. Journal of Contemporary Accounting & Economics, 9(2), 237-254.
Nawaz, Z. A. K. D. A., & Khan_ PhD, I. (2016). Leadership theories and styles: A literature review. Leadership, 16(1), 1-7.
Nikitin, Y. O., & Kulchytskyy, O. I. (2018). «SMART» PARADIGM AS A BASIS FOR DEFINITION: SMART ORGANIZATION, SMART COMPANY, SMART FACTORY. INNOVATIVE ECONOMY, (1-2), 153-161.
Oetzel, J. G. (2017). Effective intercultural workgroup communication theory. The International Encyclopedia of Intercultural Communication, 1-5.
Parke, M. R., Weinhardt, J. M., Brodsky, A., Tangirala, S., & DeVoe, S. E. (2018). When daily planning improves employee performance: The importance of planning type, engagement, and interruptions. Journal of Applied Psychology, 103(3), 300.
Pendleton, A., & Robinson, A. (2015). The productivity effects of multiple pay incentives. Economic and Industrial Democracy, 124-135. doi:10.143831×15583099
Pun, K. F., & Nathai-Balkissoon, M. (2011). Integrating knowledge management into organizational learning. The Learning Organization, 18, 203-223. doi:10.1108/09696471111123261
Purcell, J. (2014). Disengaging from engagement. Human Resource Management Journal, 24, 241-254. doi:10.1111/1748-8583.12046
Shao, R., Chen, C., & Mao, X. (2012). Profits and losses from changes in fair value, executive cash compensation and managerial power: Evidence from A-share listed companies in China. China Journal of Accounting Research, 5(4), 269-292.
Sharma, E. (2019). A review of corporate social responsibility in developed and developing nations. Corporate Social Responsibility and Environmental Management, 26(4), 712-720.
Silvestri, A., & Veltri, S. (2020). Exploring the relationships between corporate social responsibility, leadership, and sustainable entrepreneurship theories: A conceptual framework. Corporate Social Responsibility and Environmental Management, 27(2), 585-594.
Sims, S., Hewitt, G., & Harris, R. (2015). Evidence of a shared purpose, critical reflection, innovation and leadership in interprofessional healthcare teams: a realist synthesis. Journal of Interprofessional Care, 29(3), 209-215
Sull, D., & Sull, C. (2018). With goals, FAST beats SMART. MIT Sloan Management Review, 59(4), 1-11.
Swarnalatha, C., & Prasanna, T. S. (2013). Employee engagement and line of sight. International Journal of Research in Business Management, 1, 1-8. Retrieved from http://www.impactjournals.us/
Vandenabeele, W. (2014). Explaining public service motivation: The role of leadership and basic needs satisfaction. Review of Public Personnel Administration, 34, 153- 173. doi:10.1177/0734371×14521458
Western Independent Bankers, (2014). Executive Compensation: Shifting the Focus Back to the Future. Retrieved from https://www.pearlmeyer.com/executive-compensation-shifting-focus-back-future.pdf
Yildiz, A. K. (2017). Effective communication skills to manage the library: relations between managers and librarians. Qualitative and Quantitative Methods in Libraries, 1(2), 141-153.

Get solved or fresh solution on Evaluating the effectiveness of performance management Assignment and many more. 24X7 help, plag free solution. Order online now!