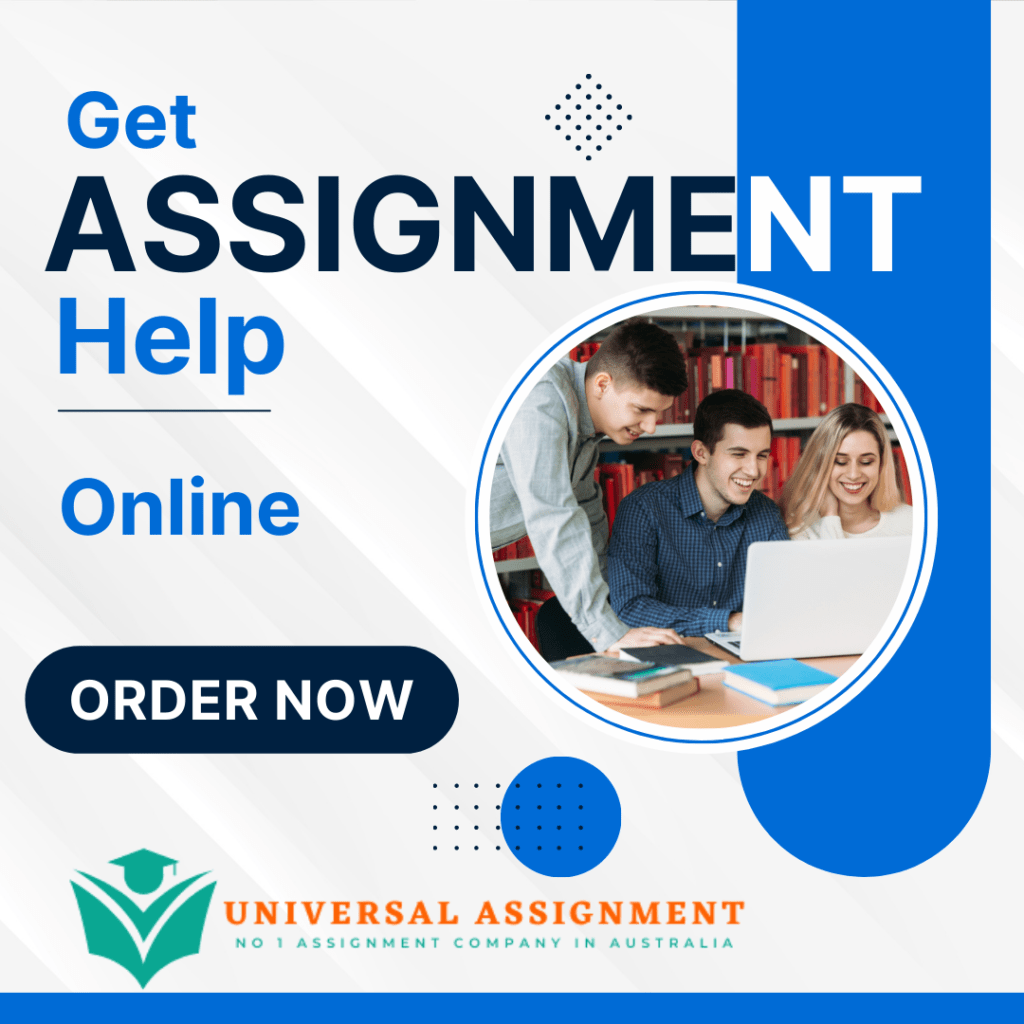 Policy Analysis Essay
Subject code: PUBH6001
Name of student:
Name of university:
Table of contents
Page no.
Introduction 3
Background 4
Analysis 5
Policy process 6
Policy solution 7
Effectiveness 7
Conclusion 8
References 9
Introduction
The development of Mental health policies has undergone consistent amount of changes foe the past few decades. How a government chooses to address this mental health issues as a community plays a huge role in as society is one of the key enablers. The presence of a nurturing environment is of paramount importance. Psychological conditions and mental health issues have been recognised as diagnosable conditions that can be treated with medical intervention. Despite this, almost all the health care systems across the world lack the understanding and scope to implement mental health policies that are competent enough to achieve complete mental health parity. To deal with this burgeoning issue, under the Mental Health commission act, the health care system of New South wales implemented the programme Living Well- which is a Strategic Plan for Mental Health in NSW 2014-2024.
The Mental Health policy being reviewed is the Living Well programme under the Mental Health Commission Act of 2012- The NSW Strategic Framework and Workforce Plan for Mental Health 2018–2022 which emphasizes on the need for regimented mental health initiatives. This policy applies to all the people of New South wales who may be in the need for these services.
This initiative by the New South Wales government to improve the overall meatal health of the community while championing the causes for improved conditions for people with mental illnesses is an extremely positive step that has led to community wide awareness about mental health issues (Scanlon 1998).
Background
The main vision of NSW for its mental health services is the creation of an environment that provides it citizen with opportunity for good mental health care so that they can function in this community as per their own terms.
The presence of any mental health policy is made with a single objective in mind- to help the people who could make use of this services to help them with problems that are often stigmatised. This is why the facilitation of any health issue becomes crucial for the wellbeing of a community. The need for awareness in the system and facilities for marginalised groups with mental disabilities is imminent. The government of a country needs to do its part in creating acts and policies that enable the people with mental health conditions to live a life full of dignity and opportunities.
In this regard, NSW mental health policy consists of a frame work designed to address the mental health needs of the community, and paying equal attention to crisis driven cases and working towards community support and recovery. From employee assistant programmes to groups dedicated to tend to people victimised by bullying there is sub group to address each of these concerns(Wand 2006). Every few years, the policies are analysed and amended to understand the current need of the hour.
Issues that are perpetrated by class and economic divide are also addressed. NSW has very clearly created a programme that is fully inclusive and also ensures community and government participation.
The NSW Strategic Framework and Workforce Plan for Mental Health 2018–2022 seeks a connection between these action areas:
holistic, person-centred care
safe, high quality care, and
connected care
a formal framework has been provided by the Australian Commission on Safety and Quality in Health Care National Safety and Quality Health Service Standards that holds them accountable. Some of the key ideas are:
involve patients in their own care and their families, carers actively
meet the information needs of the carer and the patient.
informed and Shared decision-making.
healthcare rights partnership, informed consent, sharing decisions and planning care
Comprehensive Care Standard
clinical assessment using person –centric approach
working in partnership and minimising patient harm.
Analysis
With regard to historical context – clinical governance of mental health acts is regularly analysed and thoroughly updated and several amendments to the mental health act of 2007 were made in 2015 which is what provided the basis for so many new policies.
The frame of reference was set out for a few main activities that included review work of the commission and how it met all the requirements and functions under the act. The principles of the policy included the provision of best mental health care and support for anyone who needed it.
The dominant discourse is around mental health conditions and it is gaining impetus after generations of endless stigma around the same. Increasingly, it is now being viewed as a subject that requires shared amount of responsibility that fosters more exclusive engagement of more than two parties. From workforce culture to peer policies, schools and offices- all these places need to integrate approaches that promote mental health. This kind of activity is required at the government and at local levels (Taitz et al, 2010).
The commission believes that an effective mental health system requires:
(i) a co-ordinated and integrated approach across all levels of government and the non-government sector, including in the areas of health, housing, employment, education and justice.
(ii) communication and collaboration between people who have a mental illness and their families and carers, providers of mental health services and the whole community.
Implementation of plans that are in accordance with the priorities of the mental health reform policies can only be ensured if the government understands the needs of its population well. The policy is built on the premise of equity – one that dictates that irrespective of their status, race, culture or stage of life each citizen has the right to highest level of mental health facilities and support provided by the community. New South Wales has taken tremendous steps in order to integrate government and broader subject into the conversation but the policies by themselves need more strength in order to ensure their success(Ussher 2009)
The stakeholders represented in this plan are Stakeholders with lived experience of mental illness, their families and carers. Clinicians, service providers, and other stakeholders from the mental health, broader health, government, nongovernment and community sectors. They are being represented in each of the services that are being provided to them while specifically keeping their well being in mind.
Policy Process
The policy of Mental Health programme of New South Wales is focused on the delivery of family friendly mental health services which includes supporting and training the staff to include families and carers exclusively in the service system and be responsive to their unique and subjective needs (Rosenburg, 2012)
The process is elaborate and requires the engagement of government and non-government bodies. Some of the functions include
a state-wide Information and Support Line service
information resources for family members, friends and carers
a network of support groups throughout NSW supported through the 'Groups Net' project in collaboration with the Mental Health Association, in addition to groups provided directly through the Regional Branch Offices; and through several affiliated rural volunteer groups
carer training and education
the opportunity to connect and network with other non-government organisation in the mental health care sector to help meet the diverse range of needs for carers and individuals with conditions.
Numerous other services that citizens can have access to through the networks. This includes mediation, support, carer counselling individual advocacy, education, community awareness and training.
The process also involves holding state wide consultations for people with the conditions and representing them in front of government, federal offices, agencies etc. the commission is also responsible for handing feedback information about the carers and the community to the government during development of future policies and reviews. The process involves development of a more responsive system that delivers person centred care while building the overall mental health care system.
The stakeholders responsible for the development of the policy were mental health professionals, the officials involved with public health, government, broader health, no government and community sector representatives, the citizens who approved of the plans and bill and helped in passing them and most importantly carers. The commission reports directly to the minister of health and is also responsible for promoting the governing principles of the act which requires the public sector organisations to work in cooperation with various health agencies in order to provide for the citizens in terms of mental health facilities and services.
The policy has a place for each social strata irrespective for their income group and there are no moral judgements or conclusion drawn out for the deliverance of this programme. The policy is truly devoid of any political, religious or ethical prejudice and just seeks to help people from all sects navigate the various struggles of life with the help of a little support from the state medical system.
Policy Solution
The policy provides ideal solution that have been trying to help the community in the past five years and plan to do the same in the coming years. They do so by offering education and training packages to educate families and carers about the mental illnesses and their management. This includes coping skills integration and the development of resilience through instruction and training.
Provision of information and one on one support though training advocacy, co ordination via support groups and adequate resources have been extremely helpful policy solution that have helped the intended demographic immensely. Incorporation of preventive measures that Caring for the families of the patients as well as the carers through various incentives and additional needs via cultural diversity has been extremely beneficial in encouraging more and more health professional to understand the dire need of professional in this sphere.
Community building activities that foster growth and inclusion though the provision of nit just clinical service and health promotion activity but also through opportunities that are creative and dignified restores the lost confidence ad spirit amongst citizens struggling with mental health issues(Murphy 2012).
Effectiveness
The government had decided that via the commission, the New South wales government will invest a staggering $1.9 billion in mental health in the 2017–18 Budget, which was an increase of $87 million from 2016.
The new south wales health care system has aligned itself with changing mental health trends by including wider governance and accountability on part of the system. Making health agencies and organisations across the cluster more involved regarding the mental health matters of the states goes a long way in ensuring its effectiveness and it emphasizes on the priorities of NSW health care system.
The mental health branch is effective as it has supported the maintenance of mental health legislative framework. It has also supported the NSW strategic priority system integration by staying true to their promise and delivering the mental health reforms across the state.
The commission has also been monumentally effective in recognising the needs of population groups like the Aboriginal people (Murphy 2012), young individuals from the LGBTQ community and their specific needs (Ussher 20009). The commission has also been effective in recognising the lack of opportunities available for young people who have had prior mental health problems.
Conclusion
The government of any state owes it citizens a life full of dignity and opportunities irrespective of their current conditions. The NSW mental health policies of Living well and mental health act commission go a long way in ensuring the new era of mental health efforts and increased awareness about an issue that was ignored up until now. The reforms may take some time to come into full practice, but active engagement of government and nongovernment agencies in this process while ensuring their accountability is the only way that all the objectives of the policy can be achieved while improving the overall mental health of the entire community.
References
Scanlon, K., Williams, M., & Raphael, B. (1998). Mental health promotion in NSW: conceptual framework for developing initiatives. New South Wales Public Health Bulletin, 9(4), 43-46
Australian Commission on Safety and Quality in Health Care. Comprehensive Care Standard. Sydney: ACSQHC; 2017
Australian Commission on Safety and Quality in Health Care. National Safety and Quality Health Service Standards (Second edition). Sydney: ACSQHC; 2017
Taitz, J., Genn, K., Brooks, V., Ross, D., Ryan, K., Shumack, B., … & Kennedy, P. (2010). System-wide learning from root cause analysis: a report from the New South Wales Root Cause Analysis Review Committee. Quality and Safety in Health Care, 19(6), e63-e63.
White, Edward, and Michael Roche. "A selective review of mental health nursing in New South Wales, Australia, in relation to clinical supervision." International Journal of Mental Health Nursing 15.3 (2006): 209-219.
Rosenberg, S. (2012). New governance, new hope: findings and results of the taskforce to establish a Mental Health Commission for NSW. Mental Health Review Journal, 17(4), 248-259.
Feneley, J. (2013). Living well in our community. Towards a Strategic Plan for Mental Health in NSW. Part, 1.
Alexander, C., & Fraser, J. (2008). General practitioners' management of patients with mental health conditions: The views of general practitioners working in rural north‐western New South Wales. Australian Journal of Rural Health, 16(6), 363-369.
Murphy, E., & Best, E. (2012). The Aboriginal Maternal and Infant Health Service: a decade of achievement in the health of women and babies in NSW. New South Wales Public Health Bulletin, 23(4), 68-72.
Ouliaris, C., & Kealy-Bateman, W. (2017). Psychiatric advance directives in Australian mental-health legislation. Australasian Psychiatry, 25(6), 574-577.
Ussher, J. M. (2009). Heterocentric practices in health research and health care: Implications for mental health and subjectivity of LGBTQ individuals. Feminism & Psychology, 19(4), 561-567.
Wand, T., & Chiarella, M. (2006). A conversation: Challenging the relevance and wisdom of separate mental health legislation. International Journal of Mental Health Nursing, 15(2), 119-127.

Get solved or fresh solution on PUBH6001 Policy Analysis Essay, Health Policy and Advocacy and many more. 24X7 help, plag free solution. Order online now!