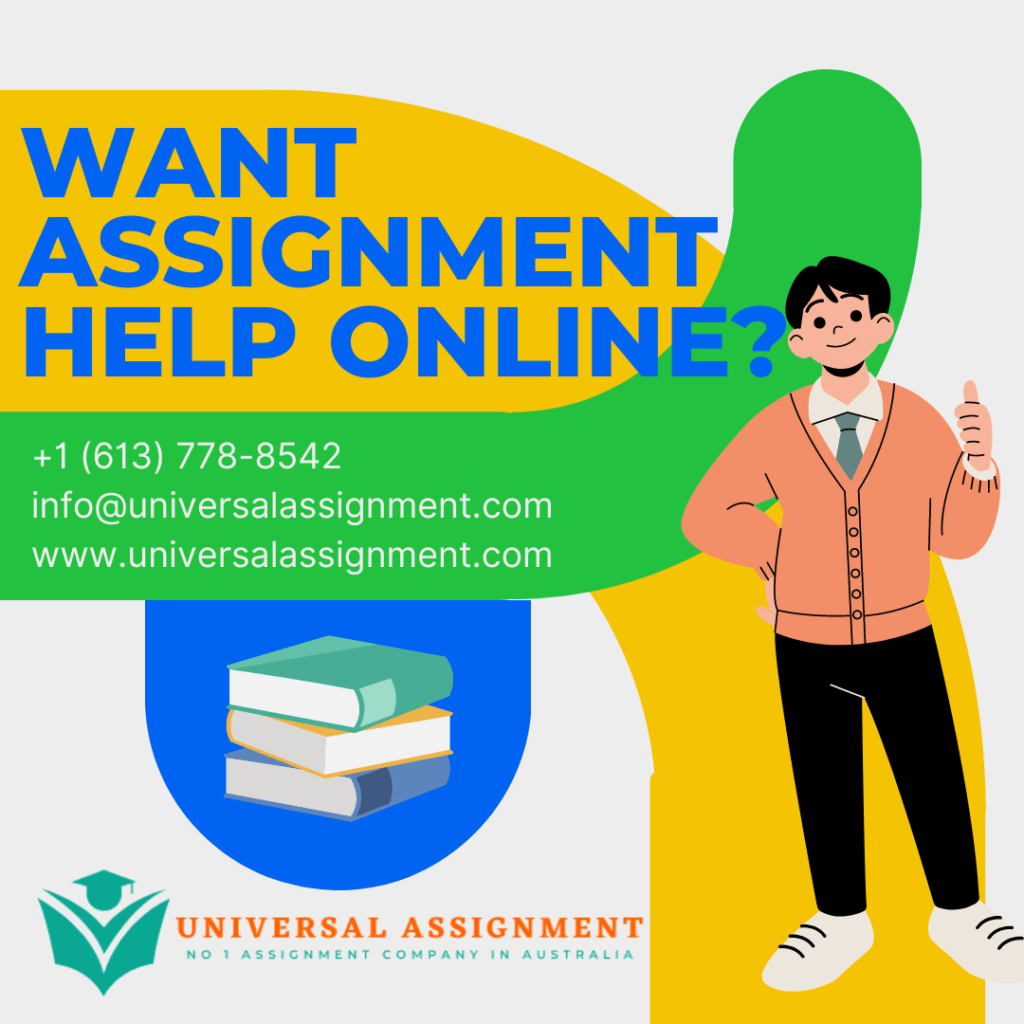 Project management
Table of Contents
Evaluation of project management maturity and culture 1
Responsibility matrix (RACI matrix) 10
Financial and cost management 11
LIST OF TABLES
Table 2: Stakeholder analysis 8


Figure 1: Power-interest grid for the project 4
Figure 2: Sensitivity analysis 13


Introduction
Accenture plc has specialisation in consultation and information technology services. As a Fortune 500 company, it reported revenues of $50.5 billion in the previous year. 91 of the top 100 global businesses are clients of the organisation. Accenture technology, a business function of Accenture focuses on software, research and development, implementation and delivery along with working on emerging technologies (Accenture, 2022). This project management report will discuss a data analytics project for the electric power business. It will discuss how a software engineer needs to consider interpersonal skills, professionalism and financial and cost management aspects during various project phases to ensure project success. It also emphasises the identification of the potential improvements that can be considered in the organisation regarding project management. The report will evaluate project management maturity along with justification.
Evaluation of project management maturity and culture
Accenture is a well-organized business and it is difficult to recognise project management problems, especially it is the preferred choice of larger businesses for software development and implementation. However, not all the projects are the same and, in such cases. It is identified that the organisation has project management problems that push it into technical solutions. It leads to the repetition of common problems in project management and causes costs (Crawford, 2021). Considering the scenario, it is important to evaluate the project management maturity and culture.
Project management maturity can be defined as a project management method, strategy, approach and decision-making process in the organisation. In Accenture, software engineering includes five levels of maturity: goals, resource capabilities, project management strategies, needs and scope (Kerzner, 2019). Considering these maturity factors, it is examined that the organisation has sustainable and achievable goals for resources and project management teams. It helps to align the practices toward the intended outcomes. The organisation is working on emerging technologies and it has goals to enhance the operational outcomes while leading resource integration and betterment of the operations. Second, it has significant resource capabilities to lead the projects because it is a multinational organisation with a client base made up of large companies.
Third, it has improved project management strategies that integrate organisational capabilities, and visionary strategies for deliverables to the clients. Organisational standards and the institutionalised process is favourable for small to complex projects through the integration of skilled and capable resources. Forth, it has managed processes that enable software engineers to design and implement the system within the scope. The managed process assists to deliver the required software solution without expanding out the scope. Fifth, it has the flexibility to reshape the process as per the requirements of the process (Sunindijo, 2015). For instance, there is a changeable process as each project varies in features and functions. This maturity level helps the software engineers to define a customised process that fits the requirement of a project.
There are some reasons that project management maturity and culture are significant to evaluate. For instance, it is examined that greater project management maturity means having a greater positive impact on overall project performance. There is also an association between employee beliefs and orientation on the organisational culture and so on the performance in projects. Organisational performance is generally measured as project efficiency and effectiveness has a direct and indirect influence on the project management maturity levels and organisational culture (Crawford, 2021). Therefore, maturity level impacts how the organisation considers projects-specific management aspects such as time, cost, quality, human resources, communication and risks. Evaluation of project culture and maturity is critical to determine whether the project environment is suitable or not.
Interpersonal Skills
Software engineer works in a team and therefore, it becomes important to have interpersonal skills along with technical skills to lead the project's success. Interpersonal skills are required to keep the team motivated and on track and these skills also eliminate the efforts required toward employee motivation and morale. Software engineer as project manager for a data analytics project needs at least five skills: communication, leadership, adaptability, negotiation and diligence (Denney et al., 2020). These skills are significant to discuss the project with others at the organisation and to negotiate with situations. Leadership, diligence and adaptability allow working efficiently on the project with the coordination of others (Sunindijo, 2015). Following are some techniques using interpersonal skills to involve the stakeholders in the project along with identification for their needs to consider for their engagement in the project.
Power interest grid
The core purpose of the power-interest grid is to identify, categorise and manage the stakeholders for the project. For the selected project, this grid can be designed at an earlier stage and it can be used throughout the project to ensure that there is the involvement of target stakeholders to meet project acceptance. This grid is used to manage communication and negotiation with stakeholders when delivering features and functions. It is a useful tool for communication for the project manager and business teams and it helps to manage resources and time effectively (Eskerod and Jepsen, 2016). Earlier identification, categorisation and management of the stakeholders help to make reliable decisions to manage stakeholder expectations.
Software engineer as project manager uses six steps to create a power-interest grid. First, there is the use of communication skills to interact with others and to identify a list of the stakeholders applicable to the project. It includes people from financial, regulatory and other areas that have a direct and indirect relationship with the project. Such stakeholders also may be internal or external (Yang and Shen, 2015). For instance, a data analytics project influences senior management, shareholders, government regulators, customers, suppliers and co-workers. Each of these has some association with the project and its outcomes that need to be considered for project success (Serrador and Turner, 2015). Second, a blank power-interest grid is developed and third, the grid is populated with stakeholders considering their interest and power regarding the project activities and outcome.
It is examined that the senior management has significant power and interest for the project because the management defines budget, schedule, scope statement and other constraints to lead success with project management. There is also the high interest of the shareholders on the outcome of the project management while shareholders have adequate power to influence the project execution unless it is not a critical project that can hamper the organisational reputation (Albert et al., 2017). Similarly, co-workers and customers have low power to influence the project but they have adequate interest in project outcomes and strategies.
The fourth step in the power-interest grid is to create a stakeholder management plan so that the stakeholders can be categorised properly in various categories. For instance, the project client and sponsor are required to put in the 'keep informed' category whereas shareholders and senior management is in the 'managed closely' category. Fifth, there is the identification of the most important stakeholders with identification of communication requirements with them (Aaltonen and Kujala, 2016). Finally, there is the development of a communication plan to justify and support the power-interest grid.
Figure 1: Power-interest grid for the project
Socio dynamic energy grid
It is important to define and lead a team that has synergy because it defines the project's success. Synergy is significant to achieve common goals that are greater than the personal contributions and benefits. However, the selected project includes complex situations considering its nature for integration of the resources and capabilities. It is positive and negative energies that can impact the project. Leadership and negotiation are significant interpersonal skills that can help to bring the required resources close to the project (d'Herbemont et al., 2018). These skills are important to transform the antagonists into positive energy sources for the project.
This framework is used to classify the stakeholders for the project so that the project manager has improved insights on supportive and antagonist resources. Considering the various components of the socio-dynamic energy grid, it is identified that senior management is very positive regarding the project and its outcome but they have a critical perspective on the cost, time and scope of the project to define its success. Similar energy and perspective are identified for the project sponsor (Aaltonen and Kujala, 2016). In Accenture, these are golden triangles to accomplish the visionary project. The organisation also has some resources such as technical managers and system administrators that have positive energy for the project and they have strong trust in the project manager. Such resources cannot compromise with their roles and responsibilities and they have difficulties interacting and agreeing with others. These are zealots that need to satisfy with project outcomes.
System designers, developers and business analysts are some of the resources in the team who are schematic as they have a balance of positive and negative energy and it is challenging to ensure their participation with desired quality in work. Some resources have multiple roles and they can impact the project with decision-making delays (Biesenthal et al., 2018). These are business managers having some responsibilities toward the project for its execution and quality but they have a lack of understanding of the project and they can impact the execution performance.
Sponsors and senior management are interested to know what is happening but they have no positive and negative energy regarding the project execution as they are only interested in outcomes. These are passive influencers for the project. Internal audit team members and shareholders are moaners for the project as they are more negative regarding the project and has conflicting opinions. Other project managers who may have experienced failures in similar projects but part of the team for the current project have opponent behaviour that is hard to change. These resources also react like they want to lead the project like a mutineer.
Communications plan
An effective communication plan is required for communication and interaction with others in the project team. Without communication strategy and plan, it becomes challenging to acquire the required information within time and to manage accountability and responsibility toward outcomes. At the project level, there is a need for communication to gather and share the information and seek approvals for the project management related decisions. It includes a communication plan as an input that generates quality in work (Szeberenyi, 2015).
There are several aspects the project manager needs to consider when defining a communication plan. For instance, it is important to define what information is required to collect and manage for the data analytics project and when the information needs to be collected to ensure accuracy and reliability. Further, there is a large team so it is required to clarify who are receivers of the information (Nicholas and Steyn, 2020). Information gathering and sharing can be accomplished using several methods including conventional and digital modes. In Accenture, the methods are generally digital due to the remote working nature of the resources. The mode of communication channel and information needs clarification to ensure that the target receiver has the skills to use the method and form of the information (Marchewka, 2016).
Information
Target audience
Frequency
Method of communication
Provider
Project charter
Sponsor and senior management
Once in the project after the initiation process.
Hardcopy
Project office
Requirement specification
Sponsor and customer
Once in the project after the requirement elicitation phase
Hardcopy and email
Project manager
Project specification
Sponsor, senior management, and staff
Once in the project after the planning phase
Hardcopy and email
Project office
Project status report
Sponsor
Weekly
Email and hardcopy
Project manager
Project agenda
Senior management and staff
Weekly
Email
Project manager
Team status report
Project manager
Weekly
Email
Team recorder
Issue report
Sponsor and customer
As required
Email and direct interaction
Project manager
Outsourcing performance
Sponsors
Bimonthly
Seminar
Project assistant
Escalation report
Customers and staff
As required
Meeting
Project assistant
Approved change requests
Staff, customers, project office and senior management
As required
Hardcopy and email
Design and development departments
Oversight decisions
Sponsors and management
As required
Emails
Project office
Project milestone report
Senior management
Monthly
Email
Project office
Project test report
Sponsor
As required
Email
Software engineer
Project manual
Staff
As required
Email and hardcopy
Software engineer
Project document
Customers, sponsors and senior management
Once after project completion
Email and hardcopy
Project manager
Professionalism
It is significant to be professional to encourage honesty and respect during various project decisions and activities. The project manager needs to work with peers and internal staff members of Accenture. It includes working with the management team, project team and customers. As a project manager, it is critical to manage following, respect, acceptance, admiration and appreciation for self and others (Aseel, 2018). It is required because it impacts the project quality and performance. As a software engineer in the project, it is important to ensure that individual is working professionally to earn and maintain the confidence of others. Software engineers need to ensure their adherence to the code of ethics while upfronting their professionalism in their practices (Dinger et al., 2015). For instance, a software engineer needs to establish professional relations with system designers and the testing team while delivering the project code and modules within the time. The person needs to hold accountability for the execution of the functions and the client's requirements. A senior software engineer may have several resources who follows instructions and together deliver the intended outcomes. Software engineer needs to strive for trust, leadership, tools and support to all so that the project can be achieved by integrating the client's requirements and constraints such as cost and time (Hodgson and Paton, 2016).
Stakeholder analysis
It is a difficult aspect to identify and extract the documented form of the requirements and for that, it becomes important that the client has a clear understanding to define the requirements. Further, it is important to consider that the stakeholder requirements can change. Therefore, stakeholder analysis is a process that can be used to document the stakeholder requirements while defining their influence and concerns on the project activities and outcomes (Aaltonen and Kujala, 2016).
For the selected project, several prior assessments are required to define the stakeholders. For instance, the stakeholders can be classified as internal and external whereas it is assumed that the internal stakeholders are easier to manage in a comparison of external stakeholders, especially when there is no control on them. Later, it is significant to assess the impact of the stakeholders on the project including priority to consider their impact (Eskerod and Larsen, 2018). For instance, team members may have requirements with the project execution but their requirements may not have similar priorities as of the client and project sponsor. Therefore, there is a need to design an interest-influence matrix for stakeholder analysis. Similarly, the importance-influence matrix is also used to define who stakeholder has importance for the project and how the stakeholder draws an impact on the project (Aaltonen and Kujala, 2016). Further, there is a need to assume several things because stakeholder requirements and expectations can be changed if there is scope in the project.
It is identified that the project does not require the active participation of all the stakeholders. Some active and passive stakeholders need their attention at a special stage. For instance, the client may need to integrate during the requirement elicitation and project testing phase but sponsors need active reporting on the project to justify that project is capable to meet the client's requirements within time. However, sponsors and directors are not active stakeholders when the project is running on the defined schedule and within cost and time constraints.
Stakeholder
Category
Power
Interest
Expectations
Concerns
Engagement strategy
Director
Internal
High
High
Satisfactory delivery of the project to customers.
Higher profitability and faster execution while keeping solutions innovative and creative.
-Present project charter to demonstrate project outcomes to the organisation. -Taking approvals for risk-taking behaviours and actions.
Sponsor
Internal
High
High
Addressing client's requirements within budget and time.
The client is regular and the project is big so the risk of retention is high.
-Inform periodically about project progress and outcomes. -Approvals on critical decisions. -Integrating their feedback and opinions.
Clients
Externals
High
High
Data analytics software needs to be cloud-based and use advanced technologies for predictions.
Data is unstructured and migration might be challenging within the budget.
-Create a prototype and seek their feedback. -Engage whenever developing a new component and feature to take their feedback.
Legal bodies
External
High
Low
It protects data security and privacy.
Lack of compliance can cause financial burdens to business
-Integrate standard practices and ensure legal compliance.
Staff
Internal
Low
Medium
There is effective support from team leaders and project managers.
New strategies and technologies can impact performance and outcome.
-Clarify requirements. -Share relevant information within time. -Provide training and support
Responsibility matrix (RACI matrix)
Internal conflicts occur due to inadequate distribution and understanding of responsibilities. In the delivery of a data analytics project, management at Accenture ensures that the responsibility matrix is defined as it informs how individual as a stakeholder of the project has responsibilities to drive success. It is significant to bring their positive contribution and measure the project results easily against individual's contribution. RACI matrix is important to define an individual's role and responsibilities for major milestones, decisions and tasks. It is used along with a communication plan and work breakdown structure (Haughey, 2017). Software engineers as part of the project have responsibilities for their contribution. For instance, a software engineer has the responsibility to deliver target functions and features in code. They need to be consulted when designers and project managers are making some changes in project specifications regarding the technical part (Suhanda and Pratami, 2021). For example, a software engineer needs to be consulted if the project needs a change in programming language and platform so that the software engineer can assess the viability of the project for them. Further, software engineer needs information once changes are introduced in schedule, cost and scope so that they can align their work and quality accordingly.
Deliverables/ resources
Sponsor
Board of directors
Project manager
Project assistant
Software engineer
Developer team
Designer team
Trainers
Quality manager
Business analyst
Testing team
Business case
C
C
R
A
I
–
–
–
I
–
–
Project charter
C
C
R
A
I
I
I
–
I
–
–
Gantt chart
I
I
R
R
I
I
I
I
I
I
I
Work breakdown structure
C
I
A
I
I
I
I
–
–
R
–
Change management procedures
C
C
R
R
I
I
I
I
I
R
I
Quality plans
I
I
A
R
R
–
–
–
A
–
–
Planning
C
C
R
R
I
I
I
I
I
R
–
Project outcome
I
I
R
R
–
–
–
–
–
–
–
Financial and cost management
The core behind financial and cost management is to ensure that there is optimised use of the cost throughout the project. For instance, the project needs to estimate, allocate and control the cost so that there are improved predictions regarding the execution of the project. For the project, software engineers and others need to define the cost so that the project manager can clearly define the cost at beginning of the project (Nicholas and Steyn, 2020). Once the cost is approved for the project, it is the responsibility of the project manager to ensure that the cost is effectively distributed to meet project success. Following is a tool used to analyse the sensitivity of the project regarding cost distribution.
Sensitivity analysis
It is a financial model that helps to understand how changes in input variables can impact the target variables. It is used to predict the results of the decisions considering several input variables. Therefore, project managers can use the sensitivity analysis for the current project to determine its success.
In information technology projects, several stages are used to ensure that sensitivity analysis is accurate and reliable. For instance, there is a collection of elements that can impact the net present value of the project. The current project influences the cost of the resources and technologies. There is also the inclusion of the material cost, overhead cost and project estimates. Once these elements are defined, there is a need to define project elements and their dependencies. It includes identification of the duration, cost and other elements that can get the impact of the changes in other variables (Harrison and Lock, 2017). After that, there is an assessment of the dependencies regarding their impact on the net present value of the project.
For the selected project, sensitivity analysis is given below. It is assumed that the project has a material cost of £100, equipment cost of £20, direct labour of £60 and contribution to overhead as £15. It has a fixed budget of £250. Note that, each amount is in thousand. The result of the sensitivity analysis indicates that there is a variation of labour and overhead between £50 to £60 whereas the average cost is £55 thousand. Therefore, the project can face costs between £153.5 and £176.5. It means that there is a scope of maximum profit of £73.5 thousand for the project.
Figure 2: Sensitivity analysis
Conclusion
It is concluded that Accenture has well-organised and adaptive project management maturity and culture that suits most of the projects. It is also concluded that interpersonal skills are required to manage and measure the project success where software engineers and project managers have a critical role to lead and guide others. Professionalism is critical to managing the project as it defines respect, trust and values in the profession. The current project is also analysed for sensitivity and it is determined that the project has significant scope for profitability. For project success, project resources and capabilities such as cost and time need to use properly. The current project management practices in the organisation can be improved using two recommendations. First, integrate the required stakeholders at the beginning to collect their requirements. Second, document the responsibilities and accountabilities of each stakeholder to understand their influence on the project.
References
Aaltonen, K. and Kujala, J., 2016. Towards an improved understanding of project stakeholder landscapes. International Journal of Project Management, 34(8), pp.1537-1552.
Accenture, 2022. About our company. Retrieved from: https://www.accenture.com/us-en/about/company-index. Accessed on: 08 March 2022.
Albert, M., Balve, P. and Spang, K., 2017. Evaluation of project success: a structured literature review. International Journal of Managing Projects in Business.
Aseel, B., 2018. Professionalism for engineers: soft skills in engineering education to prepare for professional life.
Biesenthal, C., Clegg, S., Mahalingam, A. and Sankaran, S., 2018. Applying institutional theories to managing megaprojects. International Journal of Project Management, 36(1), pp.43-54.
Crawford, J.K., 2021. Project management maturity model. Auerbach Publications.
d'Herbemont, O., César, B., Curtin, T. and Etcheber, P., 2018. Managing sensitive projects: A lateral approach. Routledge.
Denney, V., Haley, G., Rivera, E. and Watkins, D.V., 2020. Project Management Leadership and Interpersonal Skills: The Past, Present, and Future. Global Journal of Management and Marketing, 4(1), p.135.
Dinger, M., Thatcher, J.B., Treadway, D., Stepina, L. and Breland, J., 2015. Does professionalism matter in the IT workforce? An empirical examination of IT professionals. Journal of the Association for Information Systems, 16(4), p.1.
Eskerod, P. and Jepsen, A.L., 2016. Project stakeholder management. Routledge.
Eskerod, P. and Larsen, T., 2018. Advancing project stakeholder analysis by the concept 'shadows of the context'. International Journal of Project Management, 36(1), pp.161-169.
Harrison, F. and Lock, D., 2017. Advanced project management: a structured approach. Routledge.
Haughey, D., 2017. RACI matrix. Project Smart.[Viitattu 28.8. 2017]. Saatavissa: https://www. projectsmart.co.uk/raci-matrix. php.
Hodgson, D.E. and Paton, S., 2016. Understanding the professional project manager: Cosmopolitans, locals and identity work. International Journal of Project Management, 34(2), pp.352-364.
Kerzner, H., 2019. Using the project management maturity model: strategic planning for project management. John Wiley & Sons.
Marchewka, J.T., 2016. Information technology project management: Providing measurable organizational value. John Wiley & Sons.
Nicholas, J.M. and Steyn, H., 2020. Project management for engineering, business and technology. Routledge.
Serrador, P. and Turner, R., 2015. The relationship between project success and project efficiency. Project management journal, 46(1), pp.30-39.
Suhanda, R.D.P. and Pratami, D., 2021. RACI Matrix Design for Managing Stakeholders in Project Case Study of PT. XYZ. International Journal of Innovation in Enterprise System, 5(02), pp.122-133.
Sunindijo, R.Y., 2015. Project manager skills for improving project performance. International Journal of Business Performance Management, 16(1), pp.67-83.
Szeberenyi, A., 2015. Project Communication Plan (No. AIDA-2020-MS4).
Yang, R.J. and Shen, G.Q., 2015. Framework for stakeholder management in construction projects. Journal of Management in Engineering, 31(4), p.04014064.

Get solved or fresh solution on Evaluation of project management maturity and culture Assignment and many more. 24X7 help, plag free solution. Order online now!