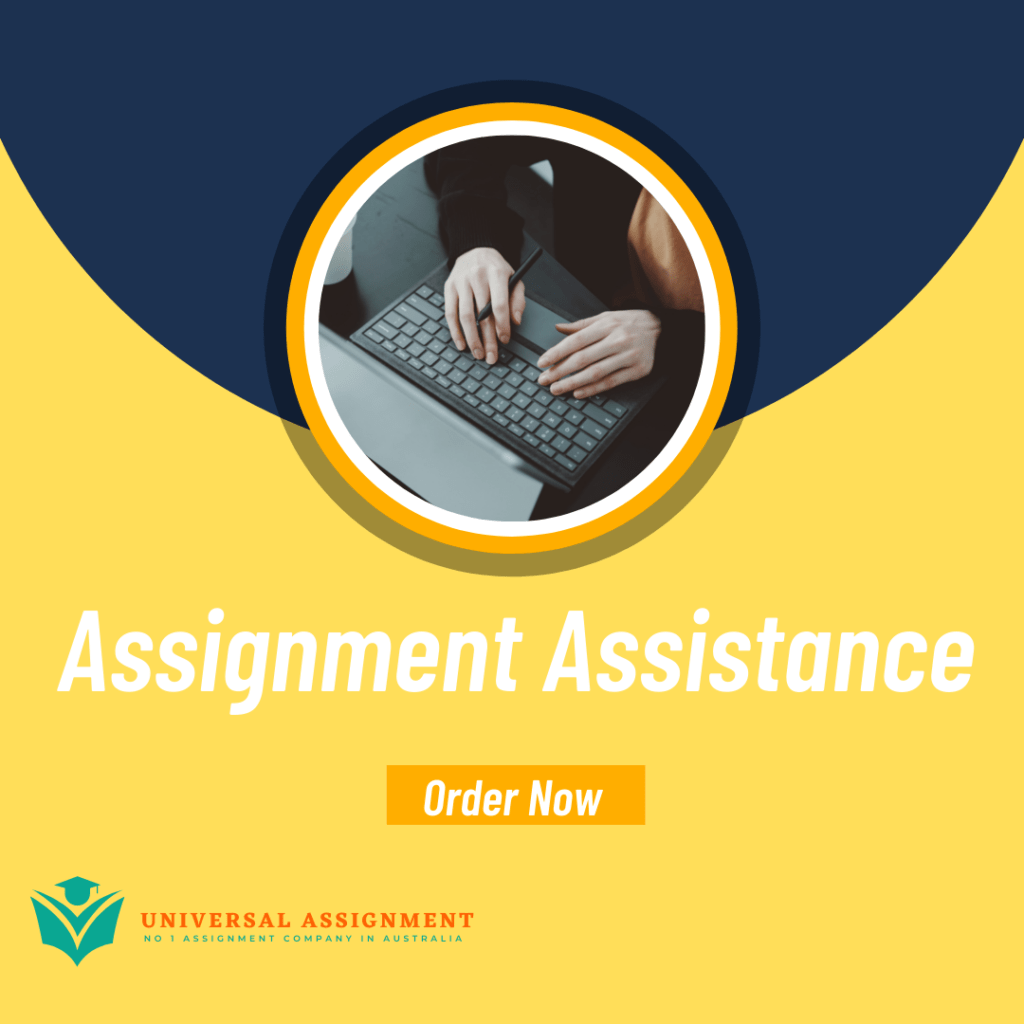 ICTICT418 Contribute to copyright, ethics and privacy in an ICT environment
Section C – Instructions to students
Task instructions:
Part 1 – Observation


Part 1 of the assessment will be completed as a scenario and observed and assessed by the assessor.

You work as a developer in a production house which is meeting with new client. The client is creating a website with a game aimed at students who are young and have visual impairment. They are asking you questions about their project and what you can provide for them.

In this scenario you will be meeting with your client. You will work in pairs to complete this meeting. One person will play the part of the client, and another will play the part of the developer and then you will swap roles. The client will need to systematically ask each of the questions in Part 1 of this assessment. The developer is then required to answer each of the questions posed by the client.

It is recommended that you prepare for the meeting by noting answers to the questions that will be asked by the client.

SEE SUPPORTING DOCUMENTATION FOR OBSERVATION QUESTIONS.

Part 2 – Knowledge Questions
This part of assessment requires learners to answer a range of knowledge questions related to copyrights, ethics, and privacy. Some of these questions refer to scenarios and others will relate to the topics which have been discussed in class. The typical length for an answer would be 2 to 3 sentences.

– Learners are required to correctly answer all questions.
– Once learners have completed all the questions, the assessment must be uploaded and submitted to Brightspace.
– If a supplied answer is incorrect or requires further information the learner will be requested to correct the issues and resubmit the assessment via Brightspace.
– Learners must contribute to and abide by organisational standards including intellectual property and privacy
– You may use the internet for research purposes.
Section D – Conditions for assessment
Conditions: Student to complete and attach Assessment Submission Cover Sheet to the completed Assessment Task.
– This assessment is to be completed individually.
– You must meet all criteria listed in the marking guide to be satisfactory in this task.
– You may resubmit this task if not successful within the enrolment period as per Holmesglen conducting
assessment procedure.
– This is an individual task; however, you are required to get information, feedback and ideas from your assessor, peers and industry to help complete the assessment planning guide.
– It is expected all documents will be completed and submitted electronically but if this is not possible, make alternative arrangements for submitting the documents with your assessor.
– You will have the opportunity to resubmit if any part of the assessment is deemed unsatisfactory (one resubmit allowed per task).
– You can appeal an assessment decision according to the Holmesglen Assessment Complaints and Appeals Procedure.
– If you feel you require special allowance or adjustment to this task, please decide with your assessor within one week of commencing this assessment,
– The learner may use the internet research answers for this assessment.

Part 1
– Learners will need to pair up with one other learner, one taking the role of the client and the other the role of the developer.
– Once all the questions have been answered they will need to swap roles based on the scenario provided.
– This must be completed in class

Learners will be provided with:
– Copyright legislation
– APP Principles
– Australian Accessibility standards
– Privacy Policy template



Equipment/resources students must supply:
Equipment/resources to be provided by the RTO:
USB / Online Storage
computer
internet connection
headset with mic
webcam
Computer
Internet connection
Word processor
WebEx Teams

Section E – Marking Sheet – Student Answer Sheet
Unit code:
(W4)

ICTICT418
Unit title:
(Ethics)

Contribute to copyright, ethics and privacy in an ICT environment
Part 1 – Observation task
Skills to be observed during this task to the required standard
1. Date:
2. Date:
3. Date:
Comment
Satisfactory
Satisfactory
Satisfactory
Yes
No
Yes
No
Yes
No
1.
The learner has articulated and communicated the principles of web design accessibility and equity in relation to the ICT industry.
☐
☐
☐
☐
☐
☐
2.
The learner has identified, established, and articulated where to find current state and federal legislation and standards in relation to accessibility standards and web design.
☐
☐
☐
☐
☐
☐
3.
The learner has contributed, articulated, and investigated into negative consequences of failure to incorporate accessibility and equity in relation to website or web design.
☐
☐
☐
☐
☐
☐
4.
The learner has investigated, identified, and reviewed the client's current copyright policy, in addition to contributing and to creation and updates to their client's copyright policy and procedures to align with legislation and industry standards.
☐
☐
☐
☐
☐
☐
5.
The learner has identified, established, and articulated where to find current state and federal legislation and standards in relation to privacy standards and web design.
☐
☐
☐
☐
☐
☐
6.
The learner has articulated privacy expectations in accordance with current legislation standards and how to implement these privacy standards for an organization.
☐
☐
☐
☐
☐
☐
7.
The learner has identified, investigated and articulated WHS issues and expectations that need to maintain in accordance to current legislation and industry standards.
☐
☐
☐
☐
☐
☐
8.
The learner has identified, established, and articulated where to find current state and federal legislation and standards in relation to WHS and web design.
☐
☐
☐
☐
☐
☐
9.
The learner has investigated and articulated current legislation and standards in relation to intellectual property and copyright in work practices.
☐
☐
☐
☐
☐
☐
10.
The learner has identified and established where to find current state and federal legislation and standards in relation to intellectual property and copyright in the ICT industry.
☐
☐
☐
☐
☐
☐
11.
The learner has articulated implementation of new policy and procedures to stakeholders, in addition to identifying how to distribute, implement and review new ethics codes and ethical work practices to stakeholders with feedback being collected and implemented.
☐
☐
☐
☐
☐
☐
12
The learner has reviewed and discussed work practices to ensure server operating system security in accordance with the client's organisational policy.
☐
☐
☐
☐
☐
☐
13
The learner has outlined standard organisational communication processes and procedures in relation to privacy policy and ethics.
☐
☐
☐
☐
☐
☐
Part 2 – Knowledge task
Questions: Provide your responses in the boxes below each question.
Q1.
You are required to contribute to the code of ethics. Please refer to the Supporting documents section of this document. You are required to contribute by filling in the missing statement points under each heading. Please write you answer in red. This policy must include the following topics with at least three (3) points per category: Privacy and confidentiality (with clients and also students)Copyright procedures for all assessmentsEthical behaviour as a designer in classWHS procedure and issuesCommunication strategy and class behaviour
Satisfactory response
Yes ☐
No ☐
Answer: Privacy and confidentiality (with clients and also students) a. I will keep any information supplied by customers, other students, and staff secret. b. Your Student ID is used for administration and to help secure your information. c. Any information obtained from a customer about facts, details, or data should be treated as confidential. This is applicable to information that is not widely known or in the public domain. Copyright procedures for all assessments a. I agree that any work given is original and not covered by copyright. b. If you utilized pictures or fonts downloaded from the internet that are copyrighted and not licensed, you must obtain permission from the owner before using them. c. Follow the directions for crediting the owner, or refer to their rules of use in their terms and conditions. Ethical behaviour as a designer in class a. I will always act ethically with clients, other students, and staff. b. Produce unique work c. Obey the laws and regulations governing privacy, intellectual property, and discrimination. WHS procedure and issues a. Understand and follow WHS procedures b. I will ensure that WHS requirements are followed and that information is kept up to date. c. Take part in WHS consultations as needed and offer comments Communication strategy and class behaviorIn class, be kind and nice.b. In relation to Holmesglen, I shall exclusivelyutilizee Brightspace and other communication means for academic purposes (not private)b. Be conscious of your outside-of-class communication tools, such as Brightspace or email.
Comment:
Q2.
How would you distribute and educate your peers about this policy or any future policy changes? List two (2) methods.
Satisfactory response
Yes ☐
No ☐
Answer: By Webex chatBy Email
Comment:
Q3.
How would you collect feedback and review your new policy? List three (3) methods.
Satisfactory response
Yes ☐
No ☐
Answer: 1. Questionnaires 2. e-mail 3. Individualized conversations
Comment:
Q4.
What are the three (3) ways you can protect your IP in web/game design? (Intellectual Property).
Satisfactory response
Yes ☐
No ☐
Answer: 1. Obtain Trademark Registration 2. Obtain Patent Registration 3. Intellectual property rights
Comment:
Q5.
Outline the system security in your current work area. List at least three (3) observations.
Satisfactory response
Yes ☐
No ☐
Answer: 1. Separate logins 2. Accounts for administrators 3. Log out automatically
Comment:
Q6.
Based on Q5, is your work area system security secure?
Satisfactory response
Yes ☐
No ☐
Answer: Yes, by using these the system will be absolutely Secure.
Comment:
Q7.
Explain what a "system security procedure" is referring to in one paragraph or less.
Satisfactory response
Yes ☐
No ☐
Answer: A sequence of actions, tasks, procedures, judgments, computations, and other processes that culminate in a specific security task or function.
Comment:
Q8.
List two (2) ways a business communicates in the ICT industry?
Satisfactory response
Yes ☐
No ☐
Answer: By Policy, terms & conditions.Via the Internet.
Comment:
Q9.
List three (3) customer service requirements in the ICT industry?
Satisfactory response
Yes ☐
No ☐
Answer: 1. To be deserving of clients' trust 2. to be truthful 3. to be skilled.
Comment:
Q10.
Write a letter to ACS (Australian Computer Society) asking for permission to use their logo. https://www.acs.org.au. This should be no longer than one paragraphs.
Satisfactory response
Yes ☐
No ☐
Answer: To, Australian Computer Society Q534 Queen Victoria Building, Sydney NSW 1230 Subject: Copyright permission for the logo Dear Sir, I'm writing to request copyright permission to use your company's logo on my website. These resources are designed for non-profit educational purposes, and I would appreciate free permission to use them. Please confirm your approval here and submit this request in the self-addressed, stamped envelope supplied. I've included a duplicate of this request for your records. Permission was given.Permission is given subject to the following conditions:Permission has been refused. Regards, Name Department Company Signature Date:
Comment:
Q11.
Research the Australian Privacy Principles from oaic.gov.au? List all ten (10) with a brief description as bullet points.
Satisfactory response
Yes ☐
No ☐
Answer: NPP1: Method and Purpose of Collection An organisation must not gather personal information unless absolutely essential, and collection must be done in a legitimate and fair manner (unintrusive). Torganizationion must take reasonable efforts to ensure that the individual is informed of the purpose, to who it will be revealed, the repercussions for failing to provide, how to contact the organization, and how to acquire access to the information gathered. NPP2: Data Utilization and Disclosure Organizations must only use or disclose information about individuals for the primary purpose for which it was collected unless a secondary purpose applies to the first and the individual would reasonably expect the organization to disclose OR the individual has consented to the use or disclosure OR the information is not sensitive AND the use is for research purposes. NPP3-4: Data Security and Quality 3. The organisation shall take reasonable means to ensure that the personal information it collects and discloses is accurate, full, and up to date. 4. The organisation shall take reasonable precautions to protect personal information against abuse and loss as a result of unauthorized access. Organizations must also take reasonable efforts to discard or permanently de-identify personal information that is no longer required for the original purpose for which it was produced. NPP5-6: Access and Openness 5. The organization's policy on the management of personal information must be clearly stated. These policies must be made available to anybody who requests them. On request, organizations must take reasonable measures to provide information about the information obtained, why it was gathered, and how it was collected, stored, utilized, and disclosed. 6. Individuals must be granted access to their personal information by an organisation UNLESS it could cause serious/imminent harm to any individual, it could unreasonably infringe on the privacy of others, the request is frivolous or vexatious, relates to legal proceedings involving the individual, access would be unlawful, denying access is required by law or other stipulations. NPP7: Identifiers Other organisations' or agencies' IDs must not be utilized or disclosed by the organisation. NPP8: Confidentiality Individuals must have the choice of staying anonymous if lawful and possible. NPP9: Flaws in Cross-Border Data Under certain instances, an organisation in Australia (or an external territory) may transfer personal information about an individual to someone (other than the individual or the organisation) in a foreign nation. NPP10: Confidential Information An organisation may not acquire sensitive information on an individual unless the subject has agreed, the law requires it, or there are other conditions.
Comment:
Q12.
Source the ACS Privacy Policy. Provide url.
Satisfactory response
Yes ☐
No ☐
Answer: https://www.acs.org.au/privacy-policy.html
Comment:
Q13.
Does the ACS Privacy Policy support the principles of privacy legislation? This should be no longer than one paragraph.
Satisfactory response
Yes ☐
No ☐
Answer: Yes. It explains why and how it gathers and stores information, as well as how to access and change it, as well as how to complain, and who to contact.
Comment:
Q14.
Source the ACS Code of Ethics. Provide url.
Satisfactory response
Yes ☐
No ☐
Answer: https://www.acs.org.au/content/dam/acs/acs-documents/Code-of-Ethics.pdf
Comment:
Q15.
Does the ACS Code of Ethics support the main fundamentals of workplace ethics?
Satisfactory response
Yes ☐
No ☐
Answer: Yes, it promotes integrity, professional growth, professionalism, and competence.
Comment:
Scenarios …The scenarios below will apply your knowledge of workplace ethics in the workplace.
Q16.
Scenario 1: Jean's problem solving. Jean, a statistical database programmer, is trying to write a large statistical program needed by her company. Programmers in this company are encouraged to write about their work and then publish their algorithms in professional journals. This is detailed in the company code of conduct. After months of tedious programming, Jean has found herself stuck on several parts of the program. Her manager, not recognising the complexity of the problem, wants the job completed within the next few days. Not knowing how to solve the problems, Jean remembers that a co-worker had given her source code listings from his current work and from an early version of a commercial software package developed at another company. On studying these programs, she sees two areas of code which could be directly incorporated into her own program. She uses segments of code from both her co-worker and the commercial software but does not tell anyone or mention it in the documentation. She completed the project and turns it in a day ahead of time. Jean says that she is unaware of the company code of conduct. How do you see this situation? Choose the correct answer(s) below. Jean should take the day off and reward herself with a massage.Jean should have waited until the deadline and not a day earlier, before turning her work in early. Now her manager may give her extra work.Jean could have approached her manager about the complexity of the issue and discussed her concerns.Jean needs to ask permission before using the code from her co-workers. Jean needs to mention her co-workers, and the use of their code, giving them credit for their work in her documentation. Acknowledgement: Burmeiser, OK (2000), 'Applying the ACS code of ethics', Journal of Research and Practice in Information Technology. Vol. 32, no.2, pp. 107-120.
Satisfactory response
Yes ☐
No ☐
Answer: Jean could have approached her manager about the complexity of the issue and discussed her concerns Because rest of them does not apply because, while the work was developed by a co-worker, it was created while they were employed by a corporation, and as such, that firm owns the and also they do not apply because no permission was sought. Giving credit does not imply.
Comment:
Q17.
How would you ensure that current and future employees understand their obligations and the rights of others in Q16?
Satisfactory response
Yes ☐
No ☐
Answer: By checking three and six months after implementation, as well as once a year during performance evaluations. We can ensure through team meetings or directly soliciting comments from employees and also by HR incident reports.
Comment:
Q18.
Scenario 2: The Employment Agency request An employment agency is determining requirements for an information system to be used. The agency's organizational policy discusses equal opportunity employment in alignment with state and federal government laws. The agency has consulted with you as a programmer to develop the IT software to develop the software design. At a production meeting the client explains that when displaying applications whose qualifications appear to match those required for a particular job, the names of white applicants are to be displayed ahead of those of non-white applicants. An additional requirement is for the names of male applicants are to be displayed ahead of female applicants. What would you do? Choose the correct answer(s) below: Say nothing, go home and go to your pump class – that cute instructor is running the class tonight ;)Change it to female applicants to be displayed ahead of male applicants.You take steps in rectifying the matter by contacting your manager about the issue and discussing your concerns with the client. Demand a pay rise. Acknowledgement: Burmeiser, OK (2000), 'Applying the ACS code of ethics', Journal of Research and Practise in Information Technology. Vol. 32, no.2, pp. 107-120.
Satisfactory response
Yes ☐
No ☐
Answer: c. You take steps in rectifying the matter by contacting your manager about the issue and discussing your concerns with the client.
Comment:
Q19.
What is the main issue in Q18?
Satisfactory response
Yes ☐
No ☐
Answer: Racism and sexism are on display! This is an ethical issue since discrimination should be included in a company's code of conduct, regardless of whether it is legal under federal or state law.
Comment:
Q20.
Where would find standards or legislation to support your choices for Q19?
Satisfactory response
Yes ☐
No ☐
Answer: Within the framework of anti-discrimination legislation (particularly the Racial Discrimination Act of 1975 and the Sex Discrimination Act of 1984), as well as my organization's Code of Conduct.
Comment:
Q21.
Scenario 3: Joseph's logo design. Joseph is a Melbourne based designer and has been asked to design an original logo for a local small business. He commences research and creates a few original concept designs. After he shows his client his initial designs the client is unhappy with those concepts. Joseph goes away and works on a new design but the client emails through an image of a logo design that they like. The logo is of a competitor and the client wants their logo to look the same, but with only a small change to the lettering only. What should Joseph do? Choose the correct answer(s) below. Joseph should just follow the instructions of the client and complete the job he can buy those new pair of shoes on sale with the money he makes.Joseph should discuss his ethical concerns with his client. Joseph should just design a logo he likes regardless of what the client requests or needs and disregard the email entirely. Who cares?Joseph should design an original design and use the emailed logo as a reference.Run away and curl up in a ball somewhere
Satisfactory response
Yes ☐
No ☐
Answer: Joseph should discuss his ethical concerns with his client. Joseph should design an original design and use the emailed logo as a reference
Comment:
Q22.
What would you say to your client to support your answer(s) at Q21? Write no more than two paragraphs.
Satisfactory response
Yes ☐
No ☐
Answer: In Australia, copyright law is automatically applied to original work, which includes the logo sample you submitted. Unfortunately, we cannot utilise this design without exposing your company to potential Copyright difficulties; however, we could get permission from the company to use it. Alternatively, I may utilise this as a starting point to create something unique for you.
Comment:
Q23.
Where would find standards or legislation to support your answer for Q22?
Satisfactory response
Yes ☐
No ☐
Answer: Source: Copyright Act 1968 https://www.legislation.gov.au/
Comment:
Q24.
Scenario 4: Deedee and her data. Deedee has been asked to collect data from a competition to determine the demographics of the online magazine readers. The competition terms and conditions state that information will only be used for demographic research purposes only once the competition has ended. Deedee receives the final spread sheet with the competition entrants detailing each persons' name, age, email, and location. The information is secure on Deedee's computer and only she has access to that data. Jules has asked for access to the spreadsheet so she can email each person weekly email newsletter selling online products. There is no provision in the terms and conditions Deedee used to collect the data for other purposes other than research. It is extremely specific. You find that the company privacy policy is very vague and general. It is not in accordance with National Privacy Principles. Jules asks for Deedee's log in. What should Deedee do? Choose the correct answer below. Deedee should go ahead and give Jules the access to the spread sheet. The more products Jules and Deedee can sell online means the possibility of a monthly bonus. Deedee is saving to go on vacation to Ibiza. She needs a holiday!Deedee should inform Jules this is not a good decision and advises against using the data to email each customer directly.Everyone in the office should have access to Deedee's data.
Satisfactory response
Yes ☐
No ☐
Answer: Deedee should inform Jules this is not a good decision and advises against using the data to email each customer directly.
Comment:
Q25.
In less than one paragraph, discuss your reasons for your answer for Q24. You may use bullet points instead.
Satisfactory response
Yes ☐
No ☐
Answer: The terms and conditions specifically declare that individuals' information would be gathered solely for research purposes; no mention of marketing or newsletters was made.
Q26.
Where would you find standards or legislation to support your choices for Q24? What is the main issue here?
Satisfactory response
Yes ☐
No ☐
Answer: The National Privacy Principles OR the Privacy Act of 1988. It would be a violation of privacy to distribute newsletters or commercial materials.
Comment:
Q27.
Does the privacy policy in Q24 need to be reviewed? Why?
Satisfactory response
Yes ☐
No ☐
Answer: Yes, because the policy is ambiguous and broad, and therefore violates the National Privacy Principles.
Comment:
Q28.
Scenario 5: Deedee and her policy After the debacle above in scenario 4, Management are impressed with Deedee's work ethic. She has now been asked to update the company privacy policy to be alignment with the National Privacy Principles. This new policy change should then be applied to upholding competition term and conditions in future or changing them to be in accordance with the APP when appropriate. Deedee has written a draft and the policy is now more specific, detailing the rights of all stakeholders and mentions the principles in detail. The company code of conduct has also been reviewed and now includes the duties of staff to maintain the privacy rights of all customers along with general ethical conduct in the workplace such as professional development and good moral conduct. Deedee interviews the staff members in her work area about the new policy update. She asks them to source the company privacy policy and code of conduct, discuss its relevance to their job and records their feedback. After the interview she discovers the following: Two staff members do not actually know where to find the code of conduct or privacy policy. Five do not understand the guidelines behind the National Privacy Principles Only 2 understand the potential consequences of breaching the APP and do not see the big deal.Three mention the wording is too complicated and too wordy.5 say the type is too small and they struggle to read the documents.Five staff still do not understand what this has to do with their competition terms and conditions that they email out to customers or put on raffle tickets on a regular basis.Management have asked for all staff to undergo training in some manner and for Deedee to organize this.You realize that customer data files have are not backed up. What should Deedee do? Choose the correct answer(s) below. Deedee should consider this a job well done.Deedee should panic, take an aspirin go to bed. Let someone else deal with this rubbish.Deedee should update the policy again incorporating her recorded feedback, distribute it again and revise the policy again in future?Deedee should make the wording even more difficult to read because she doesn't really understand it either.Deedee need not worry about educating the staff about the APP. Most staff leave the company within a few months, so why waste so much time and money?
Satisfactory response
Yes ☐
No ☐
Answer: Deedee should consider this a job well done. Deedee should update the policy again incorporating her recorded feedback, distribute it again and revise the policy again in future?
Comment:
Q29.
If the policy were to be updated again what feedback should be considered based on the interviews in Q28?
Satisfactory response
Yes ☐
No ☐
Answer: Objectives To explain the ideas underlying the national privacy principles.Where can I find the code of conduct and privacy statement?As far as feasible, simplify the phrasing (without changing meaning)Describe the ramifications of violating the NPP.Increase type sizeCreate more meetings to explain why this is significant to all information gathered Implement data file backups
Comment:
Q30.
List two (2) ways you could advise staff about the location of the policy and the fact it has been updated again?
Satisfactory response
Yes ☐
No ☐
Answer: 1. Via Meetings 2. Via email
Comment:
Q31.
How would staff be trained / educated about the APP and its relevance to their competitions?
Satisfactory response
Yes ☐
No ☐
Answer: Create a training package that includes one-on-one conversations, tests, group discussions, and so on.
Comment:
Q32.
How would you review the final policy once you updated it?
Satisfactory response
Yes ☐
No ☐
Answer: Distribute to employees and solicit feedback.
Comment:
Q33.
List one (1) way you check that staff are understanding and applying the new codes?
Satisfactory response
Yes ☐
No ☐
Answer: Monitoring and team meetings are used to accomplish this.
Comment:
Q34.
List one (1) way Deedee could improve the security of customer data based on the information given at Q28??
Satisfactory response
Yes ☐
No ☐
Answer: Ensure that server backup are stored both locally and in the cloud, that they are encrypted, and that access to them is controlled.
Comment:
Assessment Submission Cover Sheet (VET)
By submitting this assessment task and signing the below, I acknowledge and agree that: This completed assessment task is my own work. I understand the serious nature of plagiarism and I am aware of the penalties that exist for breaching this.I have kept a copy of this assessment task. The assessor may provide a copy of this assessment task to another member of the Institute for validation and/or benchmarking purposes.
| | |
| --- | --- |
| Submission or observation date: | |
| Student signature For electronic submissions: By typing your name in the student signature field, you are accepting the above declaration. | |
Section F – Feedback to Student
Has the student successfully completed this assessment task?
Yes
No
☐
☐
Additional Assessor comments (as appropriate):
Resubmission allowed:
Yes ☐
No ☐
Resubmission due date:
Assessor name:
Assessor signature:
Date Assessed:
Supporting documents
Observation task

Unit code:
(W4)

ICTICT418
Unit title:
(Ethics)

Contribute to copyright, ethics and privacy in an ICT environment
Part 1 – Observation task
Skills to be observed during this task to the required standard
1.
Setup
Client: We are looking for a developer. Our current website has become very popular and we want to incorporate new website content, including a new game with some in app purchases. Developer: Could you tell me about the target audience? Client: Oh, our main users are teenagers in schools who read our site forums, and play our games while on the way to school, or in class, when they should be doing work. We have also discovered our site is popular with students with various issues. Developer: What type of issues? Client: Our research shows we have become popular with several schools who have a lot of blind and vision impaired students. Developer: Oh ok. We need to consider this when creating your new content to improve accessibility for those users. Client: We heard something about this, but we were not really sure what we could do or what it is. Question Client: Please discuss the importance of web design accessibility and equity in the ICT industry? Please describe two (2) examples of how to apply this. Answer: Allow access to the keyboard For visually handicapped users, keyboard shortcuts can make navigation much easier. Because it demands hand-eye coordination, navigating with a mouse is not possible. This is especially true for blind people who use screen readers to navigate the site. Keyboard instructions allow persons with low vision to visit a website without having to strain their eyes to focus and follow a mouse pointer across the screen. We can provide PDF on the website, so that screen readers can read the text. Also, we need to add some quizzes or games with the content, so that users can engage with the site.
2.
Setup

Client: Thanks for this information. Is this mandatory? Developer: There are accessibility standards and guidelines. Question Client: Where would you source state or federal law about these standards? Answer: Developers who wish to produce high-quality websites and web tools without excluding people from using their services must consider accessibility. Web Content Accessibility Guidelines 2.0 Level AA, as defined on www.w3.org, are required in Australia.
3.
Setup

Client: Interesting stuff. So we kind of understand the laws and reasons why we need these standards. Thanks. So far our website implements some of these but not all of what you have suggested. Question Client: What would be a negative consequence of failing to incorporate accessibility and equity into a website or game design? I mean, why should we care about a minority of users? Please mention two (2) consequences. Answer: Excluding individuals with disabilities from accessing any or all of your websites is not only discriminatory and may be illegal in some countries, but it is also a failure as a business, perhaps causing your business to lose out to a rival. You might lose a lot of prospective consumers if your site isn't accessible to everyone in your target market. They will rapidly lose interest, struggle to find information, and may quit the site with negative feedback.
4.
Setup

Client: Are there any other laws or guidelines we should be aware of? Developer: We can take a look at your current privacy policy, copyright policy and code of ethics and check your staff are implementing these. Client: We don't have a formal policy. We wouldn't know where to start. I mean, it's just kids on our site for the most part. Developer: We can help you create and flesh out the policies for you. Client: Where do we begin? Questions Client: Could you show me where to download a privacy policy template? Answer: You can download a privacy policy template from: https://www.iubenda.com/en/?utm_source=adwords&utm_medium=ppc&utm_campaign=aw_brand_global_bmm&utm_term=privacy%20policy%20generator&utm_content=585587635886&gclid=CjwKCAjwopWSBhB6EiwAjxmqDcE7xNruR-NlAOu0d-8DHxGti6Yzee7BrO6E7iW0Uycy75lm8zeEbBoC84kQAvD_BwE The above link. Client: Can you show us how to fill it in? Answer: 1. Login with your mail and password and enter your website name. 2. Substitute your company's details for the bold elements in square brackets. 3. Update material to reflect your company's privacy policies. 4. Use the amended wording to create or edit the privacy policy page on your website. Client: Can you show us what a copyright policy looks like? Answer: Here is the sample: https://www.tvassignmenthelp.com/copyright-policy
5.
Setup Client: Are there any other laws or guidelines we should be aware of regarding privacy? Developer: Yes there are. Question Client: Where would you source state or federal law information about these standards? Answer: Here is the link: https://www.oaic.gov.au/privacy/the-privacy-act
6.
Setup

Client: Applying these laws seems complicated. I need a little more information. Question Client: Please describe two (2) privacy expectations in the ICT industry? Answer: 1. Comply with national privacy rules regarding data collection, customer choices, data access, and security. 2. In all subscriptions, there are opt-out choices. By using this the website will look more loyal and engageable to the customers. How can we apply these in our own company? Answer: Don't disclose client information or personal information Any information that, if made public, might harm a company's reputation or ability to conduct business. Such data is confidential or sensitive in nature. Follow your company's privacy policies A privacy policy is a document that specifies how an organization handles any information obtained from customers, clients, or employees throughout its operations. The privacy policies of most websites are visible to site users. Inform users about any website cookies (optional) A cookie file is stored on your PC, phone, or tablet when you visit a website that uses cookies. It saves the name of the website as well as a unique ID for you as a user. That way, the website will recognize you if you visit it again. Stay up to date on these laws and rules
7.
Setup

Client: Oh my. This is great. Just to let you know, this has opened a can of worms for us, I think we also need to also look at WHS in our company. Developer: We can help you Question Client: Describe two (2) WHS issues/expectations in the ICT industry which we need to apply. Answer: Maintain a safe working environment, which includes keeping workplaces clean and neat. Consider how frequently, and in what manner, you communicate the significance of workplace safety to your staff. Is it discussed on a monthly basis? Quarterly? Annually? Consider making workplace safety an essential part of your company's culture if you want to prevent workplace injuries. To begin, learn the fundamental causes of your most significant workplace accidents and do frequent workplace surveys for possible safety concerns in equipment and job design. Keep a record of all instances. Keeping incident records gives a wealth of information about the situation and aids in the development of a better plan for future incident prevention.
8.
Setup

Client: Thanks. Are there laws or guidelines we should be aware of? Developer: Yes there are. Question Client: Where would you source state or federal law information about WHS? Answer: Here is the source : https://business.gov.au/Risk-management/Health-and-safety/Work-health-and-safety & https://www.safeworkaustralia.gov.au/
9.
Setup

Client: Thanks. Could we talk about our website? We need a new logo for the new game we want and need to protect it legally. Does it cost money to have it protected? I've heard Australia has specific laws about this. Developer: You're talking about Copyright law and Intellectual Property. Question Client: Could you please discuss three (3) points about copyright law in Australia and how it applies our logo? Answer: Authorship's Contribution Prerequisite: What is the definition of a work of authorship? The term "copyright" refers to a wide variety of works, both published and unpublished, such as All types of literary or linguistic works (including novels, short stories, biographies, articles, news stories, poems, outlines, letters, email messages, etc.). Sculptural, graphic, and pictorial works. Works that are musical, theatrical, or coordinated or performances of songs, public speeches, books on tape). The Originality Requirement: "Originality" is a constitutional requirement, but it is a minimum requirement under copyright, not analogous to the patent "no obviousness" criterion. So long as it is not plagiarised from earlier work and includes a smidgeon of inventiveness, a hackneyed or trivial work might be considered unique enough for copyright protection. What would be an example of a lack of creativity? Putting names in alphabetical order in a phone directory. The Fixation Requirement: In order to enjoy copyright protection, a work must be "fixed" under copyright law. This does not imply that it must be the ultimate or well-thought-out version of the work. Rather, the phrase alludes to the demand that an embodiment of the work is set down or "fixed in a concrete medium of expression" for a longer than the transitory length of time. A book draught on paper, "rushes" from a film before editing, a beta version of computer software on a CD-ROM drive, a snapshot on film, or the flash memory of a digital camera are all "fixed" works under copyright law. The most brilliant and creative improvisation, on the other hand, is not "fixed" if it is unscripted and documented. The Commonwealth Copyright Act 1968 applies immediately to original work such as your logo. You do not need to file a copyright application, and the logo is copyright protected throughout the creator's lifetime (70 years).
10.
Setup

Client: Thanks. Are there laws or guidelines we should be aware of? Developer: Yes there are. Question Client: Where would you source state or federal law information about copyright? Answer:, you'll find a useful information and easy-to-understand fact sheets on www.copyright.org.au
11.
Setup Client: Wow I've learnt so much today. You have been a great help. Joe Blog across the road, who worked on our site last year, didn't advise us of any of this. Developer: Seriously? That's not good. We have a strict code of ethics and we believe in abiding by these, not just for ourselves, but for the benefit and betterment of all our clients businesses also. Client: That's good to hear. Client: Tell us about this code of ethics. What can we do to improve our own code of ethics? Questions: Client: What are code of ethics? Answer: A code of ethics is a set of guidelines for your staff to follow in order to do business with honesty. In the same way that a code of conduct specifies behavior requirements for workers and third parties, a code of ethics does the same. A code of ethics, on the other hand, is closer since it delves further into the principles that should govern their behavior and addresses concerns like harassment, safety, and conflicts of interest. This code is frequently seen as an ethical code. Client: How should we go about implementing a code of ethics in our business? Describe at least seven (7) steps needed in implement a code of ethics. Answer: Seven Steps to Code of Ethics Success to assist firms in developing a good code of ethics for their the company, not just their leadership team: 1. Be specific about the goals you want the code to achieve. 2. Obtain code support and suggestions from all levels of the company. 3. Stay up to date on the newest changes in the rules and regulations that influence your sector. 4. Write in as few words and as clearly as possible. Avoid using legal language and broad generalizations. 5. Respond to questions and circumstances from real life. 6. Provide resources for further knowledge and direction. 7. Make it user-friendly in all forms; ultimately, a code fails if it is not used.
12
Setup Developer: As part of a code of ethics and protecting privacy you must also think about your business's hardware and software. What about your own server security? Have you taken steps to secure your servers and the data they hold? Client: We aren't sure. What can we do to ensure or customer data is safe? Can we have more info on this? Questions: Client: Could you please discuss at least two (2) features of a secure server / operating system? Answer: Firewall The deployment of a firewall is a common approach for improving system security. Between an internal computer network and the Internet, a firewall is made up of software and hardware. The rules for the firewall to filter out undesirable incursions are set up by a computer network manager. Unauthorized access is significantly more difficult to get with these regulations in place. For example, a system administrator might determine that only users inside the firewall have access to certain files, or that those outside the firewall have restricted the ability to edit the files. You may also set up a firewall on your own computer, which is incorporated into the operating system on many computers. Encryption Encryption is one method for keeping files and data secure. This is frequently used when data is sent over the Internet, where it may be seen by others. Encryption is the practise of encrypting communications so that only authorised persons may access them. To render the communication unreadable, an encryption key is employed, and a secret decryption key is utilised to decipher the message. Encryption is commonly employed in systems such as e-commerce and Internet banking, where databases store highly sensitive data. If you've ever made an online transaction using a credit card, you've almost certainly utilised encryption. Client: what can we do to ensure any data we have collected is safe? Describe at one (1) way to do this. Answer: Having each employee have their own log in for the system is an excellent approach to safeguard the data acquired. If necessary, you might even limit access to particular folders and files to only a few employees.
13
Setup Developer: Now that you have a new code of ethics and a privacy policy you must apply these in your day to day business. Client: Thank you for this. This is going to improve our work culture J Questions Client: How often should I check to see if my staff are adhering to my policies? Give one (1) answer. Answer: Once every three months we should check to see if my staff are adhering to my policies Client: Describe at least one (1) ways we can check to see if they are being applied and understood? Answer: One to one meeting: A frequent check-in between two persons in an organization, usually a manager and an employee, is known as a one-to-one meeting. It's utilized to provide feedback, keep each other informed, manage problems, and assist participants to advance in their professions. Client: Describe at least two (2) ways we can collect feedback from staff? Answer: Suggestion box for employees An old-fashioned employee suggestion box still has a place in an age of digital innovation. Employees may be hesitant to provide candid criticism through alternative channels for fear of reprisal. They can provide anonymous comments in a suggestion box without leaving a digital imprint. Place the box somewhere that is easy to find but not where people congregate. Employees might, for example, drop their criticism in a box at the front desk on their way home, but they could feel uneasy if the box was in a highly used break room. Employee engagement polls Employee engagement surveys, whether yearly, biennial, or quarterly, are an excellent method to collect huge quantities of employee input at once. These are frequently fairly extensive, concentrating on anything and everything that might be influencing employee happiness, engagement, and retention. Increase survey completion rates by talking with your staff about the purpose of the survey and ensuring that input is anonymous. Sharing the findings and acting on comments can help to guarantee that future polls are favourably received as well.
Classroom Code of Ethics 2020
As a class member you must uphold the law, maintain good morals and undergo professional development. In addition to being a good citizen you adhere to the following:
Privacy and confidentiality

<YOUR STATEMENT>

Your Student ID is used for administration purposes and help provide security of your information.

You should treat any information received pertaining to facts, details or data from a client as confidential. This is relevant to information that is not common knowledge or part of the public domain.

Copyright procedures for all assessments

<YOUR STATEMENT>

If you have used images or fonts downloaded from the internet which are protected by copyright and not licensed, you must seek permission from the owner before you use it.

Follow instructions on how to credit the owner or refer to their terms of use within their terms & conditions.

Ethical behaviours as a designer/developer in class

<YOUR STATEMENT>

Create original work

Follow the Laws and standards pertaining to Privacy, Copyright and Discrimination.

WHS procedure and issues

Be aware of and abide by WHS procedures

<YOUR STATEMENT>

Participate in WHS consultation as required and provide feedback

Communication strategy and class behaviour

Be courteous and polite in class

<YOUR STATEMENT>

Be aware of your communication methods outside of class, i.e. via Brightspace or email.

No Fields Found.