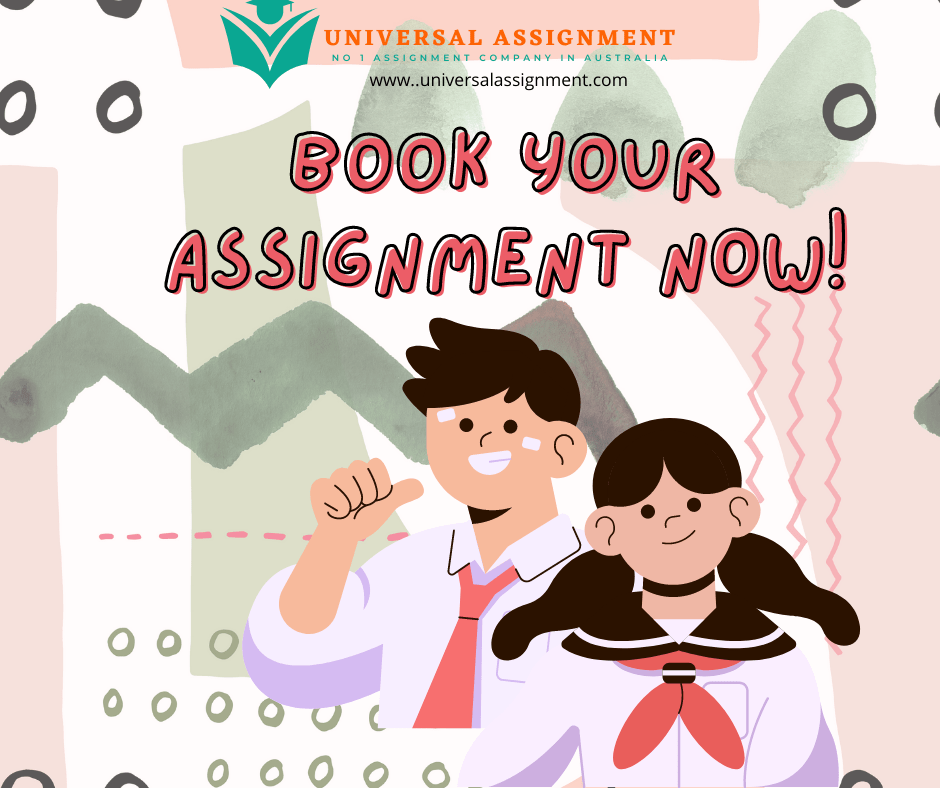 INFO8790 Practical Assignment Solution
INTRODUCTION
A business continuity plan recommends the methods and guidelines that companies should take in case of disasters such as fire, flood, and cyberattack. This helps the business to survive the crisis and come out less financially damaged after the rough phase of natural disaster.
There is no advance notice for natural disaster to strike, perhaps even with some lead in time with prior notice still it can never be enough to manage an organization in that time and multiple things may go wrong and not to forget that every incident is unique and unfolds in unexpected way and teaches us a different lesson.
This is why business continuity plans comes to play and serve an organization to have the best shot at success during a rough phase of disaster.
A tested and current plan needs to be carried out in the hands of a responsible person. The lack of such plan doesn't just mean the organization will take long time to recover from the incident of crisis but the organization may even go out of business or dissolve.
DISCUSSION
My organization / company supports customers across the globe and it has 3 major offices across globe. One in New York, one in London and another in Hong Kong.
Each location has a major centre and a call centre. Perhaps due to a catastrophic outage in the Hong Kong office, a business continuity plan needs to be developed which would consist of solutions regarding unavailability of the location access and the employees to be able to work from home which would comprise of handling calls and connecting to customers as usually done in the actual call centre.
Followed by a redundant plan for the data centres for them to safely manage and supply the necessary data to the employees at their respective home for smooth work flow and the businesses to continue.
Site to Site Redundancy:
Having a computing architecture that provides a complete copy of machines and data at a place other than your primary company location is known as site redundancy. High-speed data connections connect the main office site to the distant site, allowing for real-time or near-real-time data transmission between the two locations. In the case of a disaster or service outage at your primary location, site redundancy provides for a speedy failover.
Breakdown of Site to Site infrastructure:
Infrastructure is the basic system that undergird the structure of the business. Examples of infrastructures in business continuity plans include telecommunication networks, fax systems, broadband network, cloud infrastructure for database.
Infrastructure in business continuity plan needs to be less volatile than some other asset classes. In times of emergency conference rooms and training rooms can be utilised as office meeting spaces for short time which also falls in site infrastructure.
Prioritization of service levels and providing additional support and network capabilities would be needed when issuing different site of operation.
Remote connectivity ensuring that the company employee can work from home without interruption by following strategic guidelines for privacy and development of the business during the catastrophe.
Breakdown of site to site network connectivity:
The infrastructure for the core network is in place in the Primary data centre, and System connectivity makes use of the same resources for user access. Internal store network users are treated as trusted users, similar to those on a local area network (LAN), hence there is no need for a firewall in the centre environment. Users of the organization's Virtual Private Network (VPN) who access this application using Secondary can pick other accessible VPN servers to connect to the organization's private network if the primary VPN is unavailable.
In the event of a disaster, Active Directory and DNS may be accessed from a different location. Client application software that is installed and published using company's software would need to be installed and released from another zone since the native system is configured as a single native Farm with various zones servicing different locations.
Thus in the event of disaster, network connectivity will act as the central and vital mode of work infrastructure from remote sites and regulate date simultaneously with records for the future and during the time of recovery.
Breakdown of Call Centre Infrastructure:
When it comes to the consumer experience, it's critical that communication be effective, especially during uncertain times and confusion, and that consumers are able to have conversations and receive answers without annoyance. This not only offers clients peace of mind in the near term, but it also establishes a strong customer connection that will lead to loyalty once the crisis is over.
The purpose of a business continuity plan for a contact centre is to minimise downtime for both agents and customers so that business may continue as usual.
Employees and technology are the two primary components of a contact centre that demand the most attention.
A virtual agent that is a cloud-based managed service, for example, would not necessitate the same amount of attention as an on-premise solution for businesses. In an emergency, a cloud-based solution means you can rely on your virtual agent`s flexibility, reliability, and security without having to devote time or money to maintenance and upkeep.
A virtual private network (VPN) that connects two or more networks, such as a corporate network and a branch office network, is known as a site-to-site VPN.
Companies with many offices in various geographic areas that need to access and utilise the corporate network on a regular basis commonly employ site-to-site VPNs. A site-to-site VPN allows a company's corporate network to securely connect with its distant offices, allowing them to interact and share resources as a single network.
A site-to-site communication system- A virtual private network (VPN) is a persistent connection that serves as an encrypted link between offices (or "sites"). This is usually accomplished through the use of an IPsec network connection between networking devices.
Site to site Redundancy Solution
Critical network components have been identified, impact evaluations have been done, and a recovery point goal has been set. The network's level of resilience should be known. The planner may determine the amount of redundancy required in the networks based on this information (primary and backup network).
A VPN, or virtual private network, is a new piece of software that can help with this catastrophic disruption. Corporate VPNs are becoming an important piece of equipment in terms of business security, flexibility, and continuity.
Workers may also connect to their workplace in a safe and secure manner, whether at the business headquarters or via public Wi-Fi, using a VPN. With a Corporate VPN.
With a Corporate VPN, the stream of traffic data is encrypted to a level that meets the requirements for Top Secret government communications (256-bit). Finally, using the internet with a VPN is safer since the IP address is assigned to the server rather than the individual employee, making it considerably more difficult to be hacked or become a victim of ransomware.
Infrastructure clustering:
Cluster infrastructure aspects define the high availability components of a cluster environment, such as cluster node and resource pool availability. Used to track single point of failure (SPOF), quorum conditions, and node reliability in clustered systems.
There has to be three levels of clustering to over all get a smooth work flow throughout the working hours, which can be done in three levels of clustering:
Fail over clusters which consist of two or more networks connected with computers with a separate main beat connection between the 2 hosts.
Load balancing cluster: Load balancing clusters are often failover clusters with added load balancing capabilities and in some cases more nodes.
High performance computing cluster: These clusters also provide load balancing to improve performance by distributing different tasks across multiple servers.
There should be concerns for redundancy of network nodes' components (e.g., switches, routers, and etc.). For those network switches and routers, redundant components such as power supply, CPUs, and circuit cards should also be considered. The redundancy and diversity of WAN connections should also be taken into account. Multiple circuits and circuit types can be provided between essential sites and applications to achieve redundancy. Circuit variety may be achieved by link diversity, which ensures that if two links are utilised, they will take various paths to your destination.
If the WAN network uses MPLS or ATM, for example, it may be good to provide alternative circuits such as frame-relay so that if a carrier`s whole service goes down (as has happened in the past), the business has a backup plan. By leveraging a second carrier to provide a similar service, this safeguards against a carrier`s service failure. .
Business Continuity Solution:
Business continuity refers to a company's ability to remain operational and unaffected in the event of a disaster or other adversity. It's not the same as recovering from a calamity. Business continuity is more than just a means of assisting a company in its recovery. It also enables it to remain adaptable and available in the face of a variety of threats, including cyberattacks and storms.
The widespread use of this type of smartphone and tablets suggests a significant trend that is projected to continue in terms of worker mobility and the use of remote access as part of day-to-day operations.
In terms of business continuity, these devices give up a plethora of opportunities for businesses to deliver increasing degrees of access to corporate applications and services in novel and innovative ways.
End-point security should be implemented on any tablet or smartphone that is not equipped with a corporate standard operating environment and security profiles to ensure that unprotected devices do not compromise the organization's security when they are used for remote access to enterprise applications.
Modern businesses are data factories, churning out gigabytes of data on a regular basis. As a result, if systems go down for whatever reason, putting everything back together might be challenging.
These solutions simplify organisations' lives by offering limitless storage within cloud networks and keeping data accessible, retrievable, and structured digitally from within the cloud framework. Even from the cloud storage site itself, applications and software may be delivered and controlled.
RDP (Distant Desktop Protocol), Microsoft's free proprietary protocol that allows one user (i.e. host machine) to completely manage a remote computer through a network connection, is the most common remote desktop software available. For remote management, remote desktop software is ideal. This is great for IT administrators or other security professionals who want remote access to a remote employee's computer for maintenance, debugging, or other IT-related tasks.
Remote Network connectivity solution
Power outages are the single most common cause of network and system failures. This implies that all the workers should be connected to a power supply with a high availability %.
Cloud-based remote access is a new sort of remote access solution that provides field equipment with flexible remote access. A cloud-based remote access solution's network structure consists of three components: a remote gateway, a cloud server, and client software. Field equipment is connected to remote gateways so that it may be accessed and controlled remotely. On the engineer's PC, client software is installed. A cloud-based platform, such as Amazon Web Service or Microsoft Azure, can be used to run the cloud server.
Mobile services have the ability to further enable the ability of users that require access to enterprise services remotely to gain access at a higher speed.
Remote Connectivity Solution:
For effective remote Connectivity Solution:
Expectations should be set early and regularly.
Be well-organized and adaptable.
Make adjustments to the length of your meetings.
Keep track of your employees' development.
Place a strong emphasis on communication.
Remember to pay attention.
Make contacts and make yourself available to your colleagues.
Make it possible to collaborate.
Refrain from micromanaging.
Success should be celebrated.
CONCLUSION
Every business continuity plan must be supported thoroughly from top to bottom. Perhaps one has to ensure that there is no casual attitude towards its importance for the survival of the organization during any catastrophic disaster.
Senior management must be represented and made aware while creating or updating the plan, subordinates are not be delegated with this responsibility. The panel must dedicate proper time for adequate review to find the best suitable mode of adaption to the continuity plan.
With good management which is done by promoting user and employee's awareness to understand how they will be able to react appropriately during the rough time. Therefore recovery strategies are essential and should be developed so that the technology can be restored in time to meet the needs of the business. Having such plans in place with specific business continuity plans well communicated with the company employees before the disaster occurs can make the business a lot more resilient.
Business continuity plans would require cross functional team efforts with proper discussion with the stake holders. Simple and effective message comprehending the critical parts of the plan and perform periodic dry runs and testing.

Get expert help for INFO8790 Practical Assignment and many more. 24X7 help, plag free solution. Order online now!