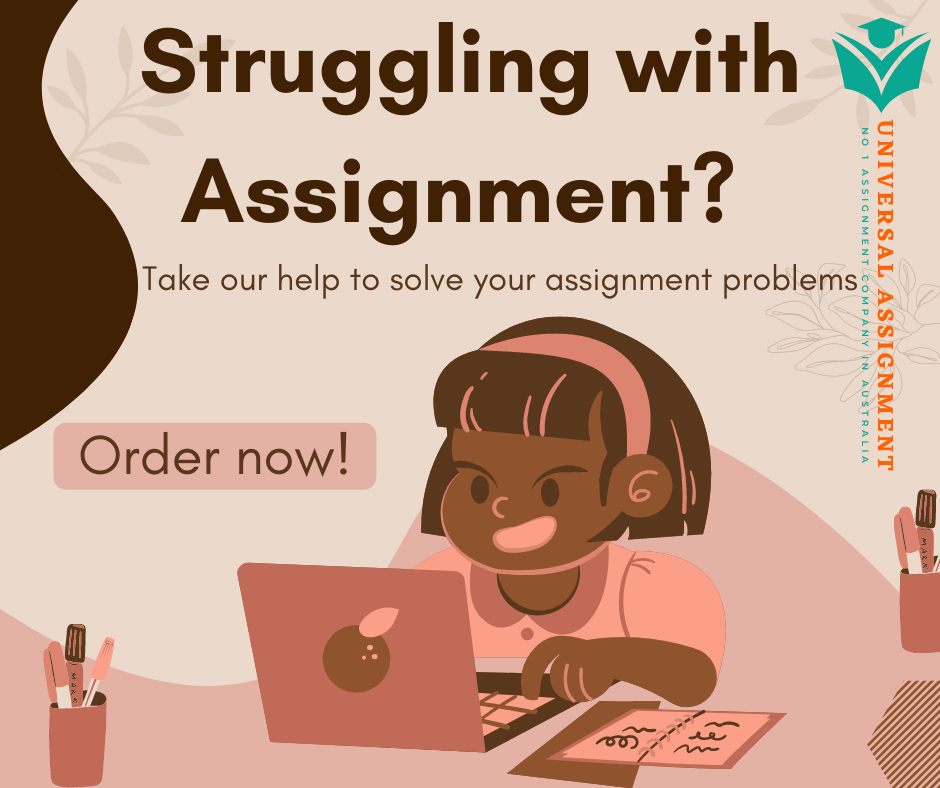 Part 1: Annotated Bibliography Article 1
| | |
| --- | --- |
| (1)Hatta, M. (2020). Deep web, dark web, darknet. Annals of Business Administrative Science, 2020, 19(6), 277-292. Retrieved https://www.jstage.jst.go.jp/article/abas/19/6/19_0200908a/_pdf/-char/en (2) In this article, Masayuki Hatta review the influence of deep web, dark web, dark net on online black market and anonymous virtual currencies. He discussed the differences between the concepts of dark net and onion routing used in dark web in easy-to-understand manner. (3) The term "dark web" has recently become very popular. Unlike the world wide web where the anonymity is not guaranteed, the dark web serves a whole different power. It gives the perfect black market to sell silk, drugs, child pornography, stolen credit cards etc. This research was made with the word in mind to resolve the differences between the myths and reality of onion domain routed websites. (4) The research of Masayuki Hatta, is based on the hypothesis based on 1970s and even today as in concrete terms as IP address is not allocated to the host address is known as dark net. It provided deeper anonymous to government run institutes and political parties which required special registrations to get into the non-existing network according to the normal user. The paper also explains about dark web which is different from dark net, which is more associated with bigger anonymous bodies but dark web is quietly open for everyone with a tor browser installed on their system to connect to onion domain. (5) The article is very useful in many ways as the author described how dark net is used by army related sites which used end to end max level encryption to safe guard privacy from terrorist and information leaking. It refers that even the database is anonymous and cannot be traced to its original location. In case of dark web, the author wrote about tor browser and how it encrypts outgoing onion domains and search the dedicated onion domain's server and retrieve the dark webpage via Node-to-node onion masking. (6) The limitation of this article was that it was limited to information related to basic and fundamental functionalities of the dark net and dark we, although it justifies the title of the article but it could have been a bit more than only how dark web and dark net is used other than talking about real events taking place in the dark web that slipped into light of FBI. (7) Thus, the author himself indicates that they only provided a simple explanation of the aspects of dark web, dark net and onion nodes, just a glimpse of what's in the surfaces and he indicates that he wanted to change the perspective hampered by the image that these words have created. Hence, this research needs to be moved forward based on its historical and technical nature. (8) This article is not the only source of my research but I have compared and contrasted it with few more articles and came to a conclusion that it can add up to the structure of my research. | (1) Citation (2) Introduction (3) Aims and Research (4) Scope (5) Usefulness (6) Limitations (7) Conclusions (8) Reflection |
Annotated Bibliography Article 2
| | |
| --- | --- |
| (1)May A. Alotaibi1, Mohammed A. AlZain1, Ben Soh2, Mehedi Masud1 and Jehad Al-Amri. Computer Forensics: Dark Net Forensic Framework and Tools Used for Digital Evidence Detection. Vol. 11, No. 3, December 2019. Retrieved: https://www.researchgate.net/publication/341113296_Forensics_Dark_Net_Forensic_ Framework_and_Tools_Used_for_Digital_Evidence_Detection (2) Computer forensics research is becoming more crucial and vital in developing and finding substantial forensic evidence which help digitally for detection tools to deter more alike cyber-attacks. This paper refers to the science of computer forensics, digital evidence detection tools and dark web forensic framework. (3) The aim of this research that it goes in details regarding the computer forensic and the procedure used to recreate the past events using detection tools. It also talks about network forensic and mobile forensics and how investigators use the proper procedure to obtain legal evidence. (4) The scope of forensic evidence is huge as in today's world everything is digitised and criminals are more on web than in real and arresting these criminals is more difficult as they are very sophisticated with their approach to crime. So dark web forensic framework assists the legal hand to become more empowering and efficient. (5) The forensic methods used for as per recommendation in Darknet forensics are majorly divided into two categories: Bitcoin forensics and TOR forensics. For example winhex is a software that displays original signature files, the investigator can use Winhex to obtain the original file as evidence and when it comes to tor forensics it helps investigator to find ram dumps, hex files, registry changes, network forensics and data base forensics. (6) The limitation of this research is that it has served a purpose of many concepts but it lacked the approach which criminals follow and their tools which would have given better understanding as a forensic dark web framework research paper. (7) this paper refers to some of the methods and tools used by the cyber criminals to hide and how they increase their efforts to prevent legal authority from obtaining proofs of their identity and location. Finally, they have demonstrated some of the tools and software used in the detection of digital evidence. All in all, this paper explores the idea of the digital evidence detection methods that can be a beginning point for managing a crime scene. (8) This article is not the only source of my research but I have compared and contrasted it with few more articles and came to a conclusion that it can add up to the structure of my research. | (1) Citation (2) Introduction (3) Aims and Research (4) Scope (5) Usefulness (6) Limitations (7) Conclusions (8) Reflection |
Annotated Bibliography Article 3
| | |
| --- | --- |
| (1)Dr. Digvijaysinh Rathod. Darknet Forensics. Volume 6, Issue 4, July- August 2017. ISSN 2278-6856 Retrieved: https://www.ijettcs.org/Volume6Issue4/IJETTCS-2017-07-24-29.pdf (2) Deep web content cannot be indexed by ordinary search engine such as Google, Yahoo and Bing and darknet lies within the deep web which is beyond the reach of normal browsers. It has been intentionally hidden and it is not accessible through standard browser for many security purposes. Although it can be accessed by anyone who has The Onion Router (TOR) browser. (3) The main aim of this research is that it covers the areas of technologies used by deep web and dark net, differences between VPN and Tor, Invisible Internet project I2P, Free anonymous Internet FAI, Free net and zero net. Zeronet is based on torrent technology in combination with bitcoin encryption and nodal routing. (4) The techniques used for darknet forensics it is categorised in two categories: TOR Forensics and Bitcoin Forensics as most of the transactions in dark web occur using bitcoins. RAM forensics is one of the vital important source of evidence that is a part of volatile memory forensics and tools like Belkasoft Ram Capturer will be used to capture dump of RAM and Hex dump that will be used to view hexadecimal view of RAM dump. (5) The techniques used to derive the digital evidence of dark net forensic and registry changes that can lead to the cybercriminal. Network forensics carried by wireshark and network miner extract the provided information related to web traffic. It helped in track of bitcoin forensics as the data left by that after transaction can be used to add assist to the forensic evidence. (6) Dark Web always poses a cyber-security risk to anyone on the Internet. Though accessing the Dark Web to patrol our personal information is never advised, Limiting the sharing of personal information, staying up to date on recent cyber dangers such as ransomware, and taking steps to mitigate risk in the aftermath of high-profile data breaches are all excellent ways to take a proactive approach. (7) On the one hand, darknet has been purposefully buried within the deep web and cannot be searched by search engines; Terrorists, cybercrime criminals, extremist groups, and hate organisations have already begun to use the dark web to perpetrate cybercrime, and this trend is expected to continue. (8) This article is not the only source of my research but I have compared and contrasted it with few more articles and came to a conclusion that it can add up to the structure of my research | (1) Citation (2) Introduction (3) Aims and Research (4) Scope (5) Usefulness (6) Limitations (7) Conclusions (8) Reflection |
Part 2: Discussion
Identify any important issue/s that you believe were not addressed (or not addressed adequately) in the literature.
The dark web, in addition to providing extreme anonymity and protection from authoritarian regimes' monitoring, supports a developing underground economy used by skilled criminals to smuggle narcotics, stolen identities, child pornography, and other unlawful items and services. And, with untraceable cryptocurrency as the primary means of payment, global collaboration among law enforcement, financial institutions, and regulators is necessary to tighten the screws on criminal activities.
Explain why you view this issue/these issues as important.
Aside from illicit behaviour such as money laundering or accessing dark web markets to purchase illegal items, the dark web is also utilised for a variety of entirely legitimate objectives. In fact, despite its bad reputation, the dark web's appeal has skyrocketed.
Following Edward Snowden's revelations about the degree of Internet usage monitoring by the UK and US governments in 2013, interest in Tor and the hidden web skyrocketed. Following the discoveries, the number of Tor users increased from one million to an estimated six million.
Many Tor users just browse the surface web using the Tor browser, which has an interface that is quite similar to Firefox, just to name a few.
Discuss what you believe to be the most important lesson you have learnt as a result of your literature research.
However, monitoring these sources is difficult, and few systems provide sophisticated coverage. "Deep and black web" refers to a wide range of possible sources, including markets, restricted forums, chat applications, and pasting sites. Few firms have access to all of these sources, and even fewer have the ability to go beyond simple web scraping.
Cybercriminals will not rely on just one site, but will have a presence across several of these sites, ensuring their identity is well-known to any possible customers. However, the existence of escrow services on marketplaces offers a reasonable incentive to trade on these specific platforms. As a result, it is critical to recognise the existence of these new dark web markets.
Develop recommendations on how this knowledge will improve the security of your workplace.
Businesses and people may defend themselves against the complete spectrum of cyber security risks mentioned here, as well as the countless more that exist, by deploying protection. Companies that employ cyber security do not have to worry about unauthorised individuals accessing their network or data. It assists them in protecting both their customers and their workers.
Even in the few situations where security does not prevent an attack or breach, it does improve recovery time. Furthermore, businesses will frequently discover that customers and developers are more confidence in goods that have robust cyber security solutions in place.

No Fields Found.