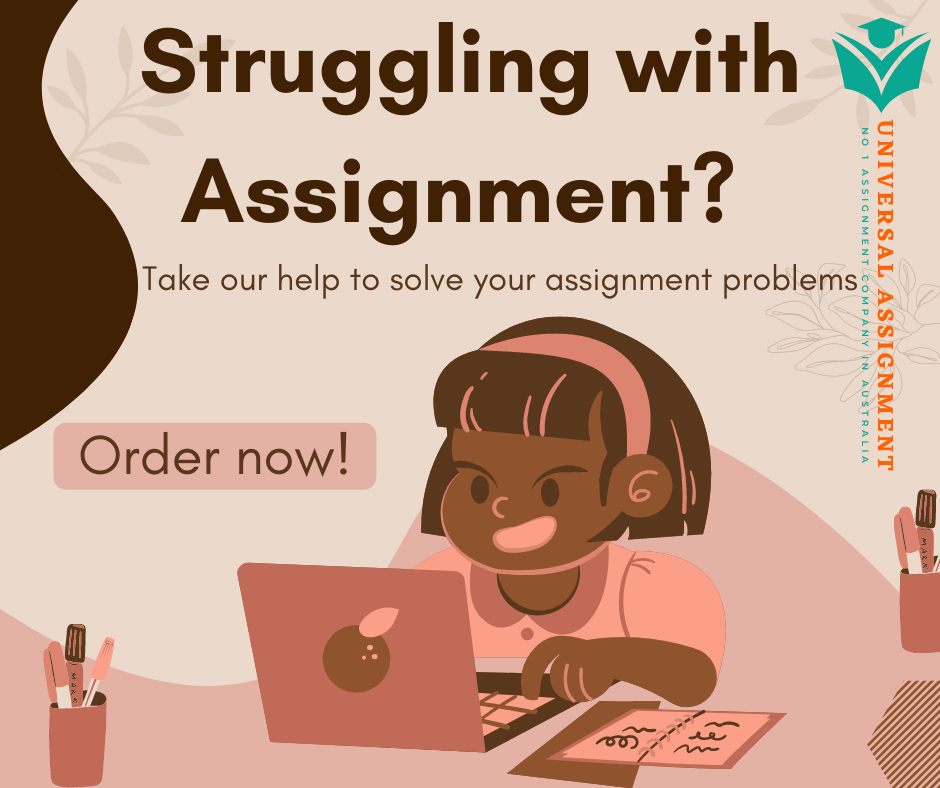 Introduction:
Since its founding in 2002, W has been able to access a niche based on two core criteria. For starters, he prioritized selling over vanity. Second, the brand's creative style was a prominent feature. W has changed its brand position to promote fashion-oriented fashion for contemporary Indian women that is in line with changing fashion trends. Indian consumers have become more sophisticated and value conscious with changes in lifestyle and technology. The rapid use of the Internet and the widespread acceptance of e-commerce had led to an increase in online shopping. W was mainly sold through the usual retail channels that needed to change. To develop strong emotional relationships with the consumers while offering a rich customer experience across all channels, W must sketch out the buyer decision route, comprehend the psychological motivations of potential clients, and then use technology into their operations.W is likely to face a number of hurdles in moving from a focused offline approach to an omnichannel approach. An omnichannel strategy refers to an integrated, well-structured, and consistent customer experience across all channels a customer interacts with. W would have to reconsider its benchmark targeting, pricing strategy, and methodology, as well as rearrange its marketing communications operations, to move to an omnichannel strategy.
Discussion:
Omni-channel strategy- The most suited plan for the brand W.
The retail business has always been evolving. Large retailers are recognising that the industry is very competitive as a result of developments in technology, demanding consumers, and shifting buying patterns. It is currently challenging for retailers that are unable to adapt and respond to these challenges to develop and continue in business.
Brand W focused on ongoing innovation to keep up with the changing demands of this new generation of women. It gave a comprehensive wardrobe solution that appealed to the target customer's various emotions. Ernst & Young conducted a research that found that retailers of about only 27 % believe in programs like loyalty performance and apart from that only 5% found out their customers are actually loyal, thus making the whole point of loyalty programme go negative with the given real circumstances. Retail loyalty would be a ghost to them if they never attempted to interact from the emotional level. While a research done on Indian consumers was found that strong emotional bond with customers has the probability to increased customer loyalty up to 5% and help shops to generate annual revenues by 5%.
Those in the sector that are proactively responding and adapting to digital challenges by improving the consumer experience, developing contemporary retail supply chains, and, most crucially, implementing omnichannel retail strategies have the best chance of succeeding. Omnichannel enables retailers to achieve higher availability, increase sales and traffic, and integrate digital touch points.
Omnichannel is a lead generation and customer engagement strategy in which a company provides customers and prospects with access to its goods, services, and support across all channels, platforms, and devices.
Customer satisfaction is at the heart of a fully omnichannel strategy. All of a company's advertising and promotion channels work together to provide customers a consistent and good impression of the brand.
One of several primary advantages of an omnichannel approach would be that it monitors the customer's experience and maintains it across several interfaces instead of resetting it. The initial investment of time and money will almost certainly increase W's ROI and overall revenue, as well as promote long-term growth and build customer loyalty and engage a larger audience, indicating that an omnichannel approach is appropriate for their organisation. Hence, omni-channel strategy is the best suited for the brand W.
Benefits and risks of pursuing omnichannel strategy:
Benefits :
Customer Retention and Loyalty at an All-Time High
Customers will always purchase from a brand they know and trust. Omni-channel marketing ensures that customers have a consistent experience across all platforms.
A more pleasant customer experience
Recognizing the way clients interact throughout the selling process will undoubtedly increase productivity and reduce the number of drop-out spots.
Increased Revenue Right Away
Improved RoI (Return on Investment) is among the most crucial metrics to track in any promotional strategy. An omnichannel marketing approach may be quite effective if categorization and personalisation are done correctly. More engagements and a greater ROI will result from increased customer involvement.
Rather than creating various divisions operating toward their own aims, the brand W will have a structure of numerous divisions operating together for a single purpose. As a result, they will have a unified service to customers, sales, marketing, and inventory resource management strategy.
Improved Customer Understanding
Cookies, device IDs, shopping carts, social platforms, message boards, point-of-sale (POS) systems, promotional events, and other methods and technologies can all be used to gather and consolidate client data. They may also quickly assess the contribution of each channel to the overall aim. This way, they can figure out what isn't working and correct it, as well as figure out what is effective and capitalise it.
More outlets means more opportunities for online competition.
It will always be a struggle to compete with other retailers or brands. You have more competition when you provide various sales channels. Shoppers may use their smartphones to do compare shopping if they like anything that they would see on display.
More than one channel results in dwindling profits.
It appears that omnichannel must attract bigger profit margins. Every channel, though, comes at a cost. Inventory warehousing, packing, and transportation from numerous locations all require extra.
Open communication is essential for omnichannel success.
It's excellent for company to have clear channels of communication, but it is still complex. An omnichannel system will not operate if separate systems do not communicate with one another. It is critical to develop a communication strategy, which includes creating a consistent IT platform throughout all media.
A further significant problem is ensuring that the product is available when the consumer requires it. The store must handle product delivery in accordance with the customer's preferred period and channel. When this pertains to omni-channel, one of the most important concerns merchants must address is order completion. Merchants should handle omni-channel fulfilment to satisfy all consumer requests with the correct technology.
Essential critical digital and technical skills the business needs to adapt to pursue an omnichannel strategy.
A customer-centric digital strategy based on omnichannel is a business project that is not limited to technological transformation. Omnichannel implementation requires organizational alignment based on a clear customer-centric strategic vision and taking into account internal and external factors. It should also encourage resource and skill building and leverage the creation of a digital ecosystem to enhance the digital customer experience. Therefore, marketers must create innovative offerings that take advantage of the digital ecosystem.
To create the best customer experience, W need to show their management how they can increase the company's ROI by using omnichannel marketing. This can be done in four selected ways to increase ROI and build a positive experience for its customers:
Consistent messaging: From educating marketing, sales, and customer support personnel to tailoring content at each step of the customer lifecycle and preserving the message's coherence.
Consistent Experience: W must focus on creating a consistent experience across many touchpoints if he or she wants to improve Customer Life Value (LTV). Make certain that the W team is well-trained to give that experience, since various consumers will connect with the brand in different ways, and There is no such thing as a "one-size-fits-all" solution.
Continuity in communication: Ensure that communication is consistent across all channels so that individuals are directed through the buyer's journey.
Data driven marketing: Marketing success hinges on personalization. Use data-driven marketing to better understand your clients so you can communicate with them in the most effective way possible.
Adopting the best retail strategy in digital transformation to omnichannel is a key success factor. The very first consideration is whether or not to automate merchandising. This is influenced by whether the company is vertically integrated or not. Common practice shows that most choose a mix of inbound and outsourced in their retail strategy, a fact that affects transaction cost economics, this entails striking a balance between complexity and cost considerations. The "in" against the "outbound" sources have such a direct influence on the implementation of omnichannel-based click and brick integration. W needs to build digital capabilities based on smooth, real-time interactions.
Conclusion:
In conclusion we can say that acknowledging the consumer and the many devices he uses on a regular basis is important to the achievement of omnichannel marketing. It differs from a multi-channel approach, which provides presence across several media but does not provide a comprehensive experience. Omnichannel marketing uses the power of collaboration to reach customers via all channels at its discretion. To get the greatest results, the brand W should be more end user-centric.
Omni-channel marketing has aided organisations in providing an excellent end- user experience, which has resulted in greater commitment, topline, and bottom line growth.
The benefits of Omnichannel will just be more apparent in the future years, since customers who buy both digitally and in-store usually spend more than those who just purchase through one channel. The integration of predictive models that use data from various sources, product reviews, social networks, consumer comments, Internet research and shopping behavior will depend on the success of the omnichannel approach. Advanced data mining techniques and technologies contribute to a better understanding of the consumer. When buying online, it's critical to send items to clients as fast as possible, and leveraging physical stores to distribute reduces delivery times.
In the end, the omnichannel strategy should benefit both manufacturers and customers. Communications, technology, and business practises advancements are assisting the sector in developing creative multi-location customer cooperation methods.

Get expert help for BRAND W: STRATEGIZING FOR OMNI-CHANNEL RETAIL and many more. 24X7 help, plag free solution. Order online now!