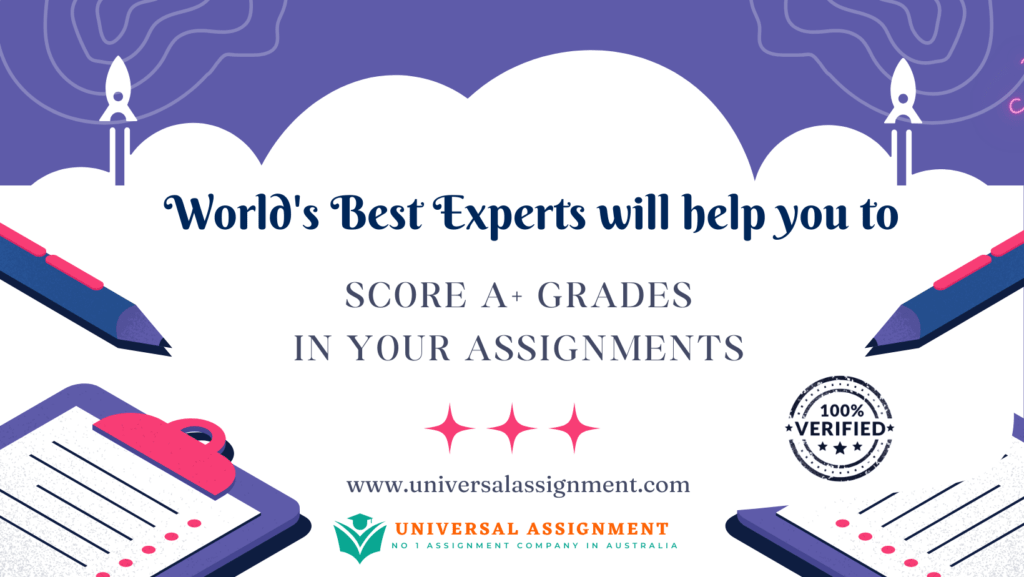 How great is Chat GPT Assignment Help?
Chat GPT Assignment help is definitely an incredible possibility for students. It is a technological advancement that can generate essays and articles on a massive range of topics. Moreover, you can just ask any question, and you will get your answer right away. With all these features, the Chat GPT makes it possible for students to do their homework through it quickly.
The Chat GPT works through a huge database. With information from textbooks, articles, and websites, it is able to quickly generate answers to any question. Crucially, the intelligence of Chat GPT has been amazing. Recently, the Chat GPT made it through a final MBA exam at Pennsylvania University!
Therefore, the functional capability of the Chat GPT makes us wonder whether the human mind has found a replacement! However, there are definitely both good and bad sides to the tool. While getting assignment help from the Chat GPT is possible, we must make a wiser choice.
Chat GPT can quickly generate essays, poetry, and answers.
It is capable of many computations, coding, and finding any solution.
Students can easily ask and find answers for their assignments.
The information that is generated is accurate and can fetch many students a high score too.
However, there are definitely many limitations to the tool. Before we completely trust the tool to do our assignments, we must know the good and bad sides.
Can we trust Chat GPT Assignment Help?
Currently, people across the world have been talking about the smart ways in which Chat GPT answers questions. The conversational tone, moreover, makes it easier for everyone to get to answers. You can simply type in your questions. Instantly, the bot responds.
Although you may not find answers to all questions, most assignment-help subjects are definitely available. Students can simply ask the bot to write an essay, give a solution, develop a website, etc. Even students of higher levels can get difficult answers, essays, and information.
However, there have been cases of technical inaccuracies. Since Chat GPT is an artificial intelligence-led chatbot, it cannot have all the information in the world. Moreover, sometimes there are glitches. At other times, patterns lead us to incorrect answers.
Therefore, it may not be a great idea to trust Chat GPT completely for assignment help yet. Since assignments are serious academic tasks, it's best we do not take risks. Instead, we can be aware of the risks. In this way, students can use Chat GPT for assignment help in a balanced and correct way.
Advantages of Chat GPT Assignment Help
Getting Chat GPT assignment help is super easy and instant. Therefore, this feature became extremely popular across the world. Despite some of the limitations, there are definitely some advantages of getting assignment help from here.
You can get completely free usage from Open AI.
All you need to do it open an account.
There are no particular applications for its usage.
So, you can get help from any mobile/laptop browser.
The human-like interaction makes it easier to ask questions.
Moreover, the chatbot has a massive database. From here, it is able to give answers for almost any academic subject. Therefore, a student of any level may find their assignment solution here. Moreover, other services like grammar check are also available from the same browser.
Limitations to Chat GPT Assignment Help
Although it is extremely easy to get Chat GPT assignment help, it has its limitations. These limitations are both technical and qualitative in nature. At present, teachers and students alike have expressed concern regarding its use in academics. Before completely trusting the tool for assignments, keep a few things in mind.
It cannot process real-time information.
Chat GPT cannot access the Internet.
The chatbot cannot generate any qualitative judgment.
The information it generates is from the time of its "training."
This means that, since the Chat GPT cannot access the Internet, it often generates outdated information. Moreover, if you ask questions on current events or other real-time information, it may fail to generate answers. Also, it cannot answer questions on current temperature, location, stock market, etc.
Additionally, the database that it has is mainly developed during its "training." Therefore, the language model that had its training in 2021, will generate information corresponding to 2021. So, it is impractical to get assignment help that requires the latest information.
The most important thing to keep in mind is the inability of the bot to generate a qualitative judgment. This means that the bot can generate "accurate" and "sufficient" information, but will not be able to make a qualitative enhancement. For example, it can give your assignment a grammar-check, but will not comment on its quality overall.
What is the best Chat GPT Assignment Help Alternative?
Now that you know the limitations of the Chat GPT, you must also be looking for the best alternative. If you are looking for a place that outperforms the Chap GPT assignment help, then here's the best option. Universal Assignment is an online platform that provides top-quality assignment help.
To get assignment help, you just have to quickly place your order. This process takes just a few minutes. So, you simply need to provide your assignment guidelines. By doing this, you can choose how you want your assignment to be done.
You can either hire a real-time expert or use academic tools.
Through a perfect balance between both, you get a 100% trustable assignment.
The experts strictly abide by your guidelines.
Therefore, you do not need to worry about format and structure.
Their systematic approach delivers on-time and original assignments.
The real-time experts have years of experience. Therefore, they never provide inaccurate answers. Moreover, they have real experience in writing top-quality assignments. They can quickly work on your presentations, projects, and reports, too.
So instead of chasing assignments generated by a bot, real-time experts are definitely best. In this way, you can completely trust and benefit from online study services.
Should you get Chat GPT Assignment Help?
Keeping the benefits in mind, getting Chat GPT assignment help seems like a great way to go. If you are aware of its limits, you can safely use it to a certain extent. For example, you can use it for quick queries. You can also use it for interaction and customer care services.
Through the information it provides, you can understand many subjects as well. However, trusting it completely for all your assignments is definitely not wise. Practically, if all students use the Chat GPT for writing assignments, it will have consequences.
For example, this decreases the value of student effort. It also defeats the purpose of the assignments themselves. If every student simply lifts information off the bot's answers, it stagnates creative thinking. Therefore, assignment writing loses its essence of encouraging beyond-the-classroom thinking. On the other hand, real-time experts and assignment writers have a better chance of making this successful.
Instead, if students seek help from real experts, they can learn and write assignments in the best way. Therefore, each student should aim to understand their subjects and actively participate in their assignments.

Get expert help for Chat GPT Assignment Help and many more. 24X7 help, plag free solution. Order online now!