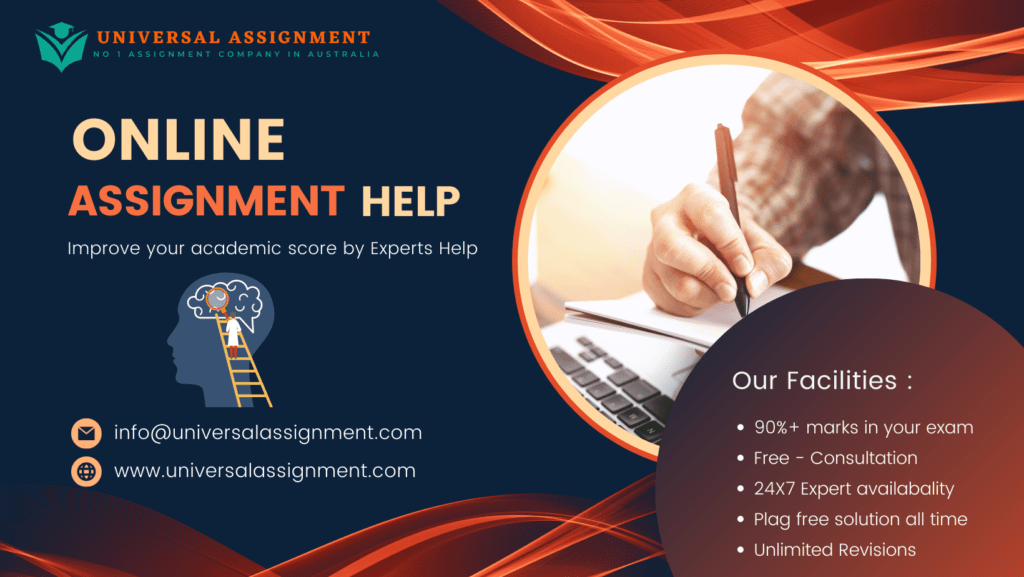 SWB102 Assessment 1: Task Description
Task
Digital Poster
Weight 50%
Indicative Word Limit 1,500 words
Due Date
19th April 2021, Monday,
11.59 pm (23:59 pm).
OVERVIEW
The aim of this assignment is for you to apply your understanding of the multidimensional nature of human development to the analysis of one classic theory. You will development a digital poster on one of the theoretical concepts discussed in the lectures and tutorials. You can choose from the following: Erickson's psychosocial stage theory; Attachment theory (Bowlby or Ainsworth); Piaget's Stage of Cognitive Development Theory; Kohlberg's Moral Development Theory; Vygotsky's Sociocultural Theory; OR Bandura's Social Learning Theory. Digital posters will include a discussion and critical analysis of your chosen theory's key concepts, and how it informs your understanding of human development and behaviour. Posters will outline strengths and weaknesses of this theory through application of Harms' (2021) multi-dimensional approach. A 500 word summary around the main arguments outlined in poster, plus references will also be submitted.
WHAT YOU WILL DO
In your poster you will: Introduce your chosen theory of human development. Provide a brief overview of the theory, its history and main theoristsCritically discuss some of the main concepts underpinning the theoryDiscuss the way this theory helps to inform your understanding of human development and behaviourExamine the strengths and weaknesses of your chosen theory by drawing on research and Harms (2010) multidimensional framework
WHAT YOU WILL SUBMIT
The poster must include: – Title – Definitions and explanation of theory – Key concepts – Discuss how it helps to inform your understanding of human development and behaviour – Research evidence – Key critiques – application of the multidimensional approach You can use Powerpoint to design your poster (please see video on how to format and design a poster under Assessment 1 tab on Blackboard). You will also submit a 500 word summary (Powerpoint – additional slides) that discusses the main arguments outlined in poster, plus references (not included in word count). This summary will be structured as an essay (2-3 paragraphs), and written in third person. A minimum of 12 academic references should be incorporated. Your written summary should be labelled as follows SWB102_PosterSummary_YourName_2021
RESOURCES AND USEFUL REFERENCES
You should refer to SWB102 QUT Readings site for useful resources and references. The library learning resources on persuasive writing, and referencing are useful for planning and developing your literature review http://studywell.library.qut.edu.au/ Reflective and experiential learning exercises in tutorials will provide an opportunity to engage self-reflection across the unit.
SUBMISSION CHECKLIST
To help prepare and organise your paper, please ensure that: you have named your Powerpoint document: SWB102_PosterSummary_YourName_2021 and NOT saved it as a PDF file;you have edited your writing, spelling and grammar to ensure there are few, if any, mistakes;all in-text references are correctly listed in your Reference List;all literature in the Reference List has been referred to somewhere within the body of your Poster;your work meets the requirements for academic integrity in drawing on the work of others (including self-plariarism); your choice of referencing style is APA (7th ed.) (See 'Cite Write' for further information);you have checked your work against the marking criteria and standards for grading
HOW YOU WILL SUBMIT
You will need to upload your essay on Blackboard via Turnitin located in the Assessment folder no later than 11.59 pm on Monday 19th April 2021. Please note if you submit after this time Turnitin will mark the assessment as late and the QUT late policy will apply – please revise the policy https://www.student.qut.edu.au/learning-and-assessment/assignments/submitting/late-assignments-and-extensions You will also need to allow for heavy internet traffic around the final time you need to submit. See tips for submission: https://www.student.qut.edu.au/technology/qut-blackboard/assessment-on-qut-blackboard/submitting-assignments Your essay will receive a Turnitin Originality Report – this checks to see if you have sufficiently written the paper in your own words. It is highly recommended you check your originality score more than 24 hours (e.g. 2-3 days) prior to the due date submission. If Turnitin identifies significant unoriginal writing, you will have an opportunity to amend this and resubmit before the due date. Please note you cannot submit again within a 24 hour period. If in doubt review tip sheets: https://www.student.qut.edu.au/technology/qut-blackboard/assessment-on-qut-blackboard/turnitin-originality-reports
To submit – look for the Turnitin icon below in the Blackboard assessment folder two weeks before submission.
Proposed Poster Outline
Hints to help demonstrate knowledge and analysis of the chosen theory
What you are being asked to do is to demonstrate your understanding of your chosen theory – this means being able to describe and discuss:
What is the key thinking behind the theory – what does this theory seek to tell us about human development and behaviour?
What are the key principles and concepts that underpin this thinking?
If this is a stage theory, why does this theory consider development in a staged way? What is unique or relevant at each stage(s).
Diagrams can also be helpful to support your discussion (see above example).
Then critique/analyse it –
What is its strengths
What is its limitations/weakness
What relevance does the theory have to social work and human services practice?
Use the multi-dimensional framework and the literature you have reviewed about the theory to demonstrate, evidence and support your argument. Draw on examples to help you further evidence or illustrate the argument.
Approaching it this way provides a comprehensive approach to demonstrating your understanding of the theory.
How to use a diagram appropriately
The use of figures in academic writing can be useful to help "convey complex information, showing relationships and trends, and sort and classify data. They can also clarify technical ideas and help to emphasise important points." (CDU, online)
They do not replace written description of your understanding. They seek to enhance or further evidence support of your argument and understanding.
As noted by UNE – "Tables and figures (e.g. diagrams, graphs, photographs, maps) may be used as evidence to support academic argument. They are mostly used in report writing. It is important that tables and figures are used purposefully (i.e. with good reason) and referenced correctly."
This is a good point – that they are used purposefully – as in they have a clear purpose.
You cannot just use a diagram instead of writing. It will make no sense. This will not demonstrate your understanding and thus you will not meet the relevant criteria.
If you do use a figure, you will need to ensure that you accurately describe them pointing out the key information that you want to be noticed. The une information gives a good examples on how to do this. http://learninghub.une.edu.au/tlc/aso/aso-online/academic-writing/tables-figures.php
http://learnline.cdu.edu.au/studyskills/studyskills/data.html

Get expert help for SWB102 Assessment 1: Task Description and many more. 24X7 help, plag free solution. Order online now!